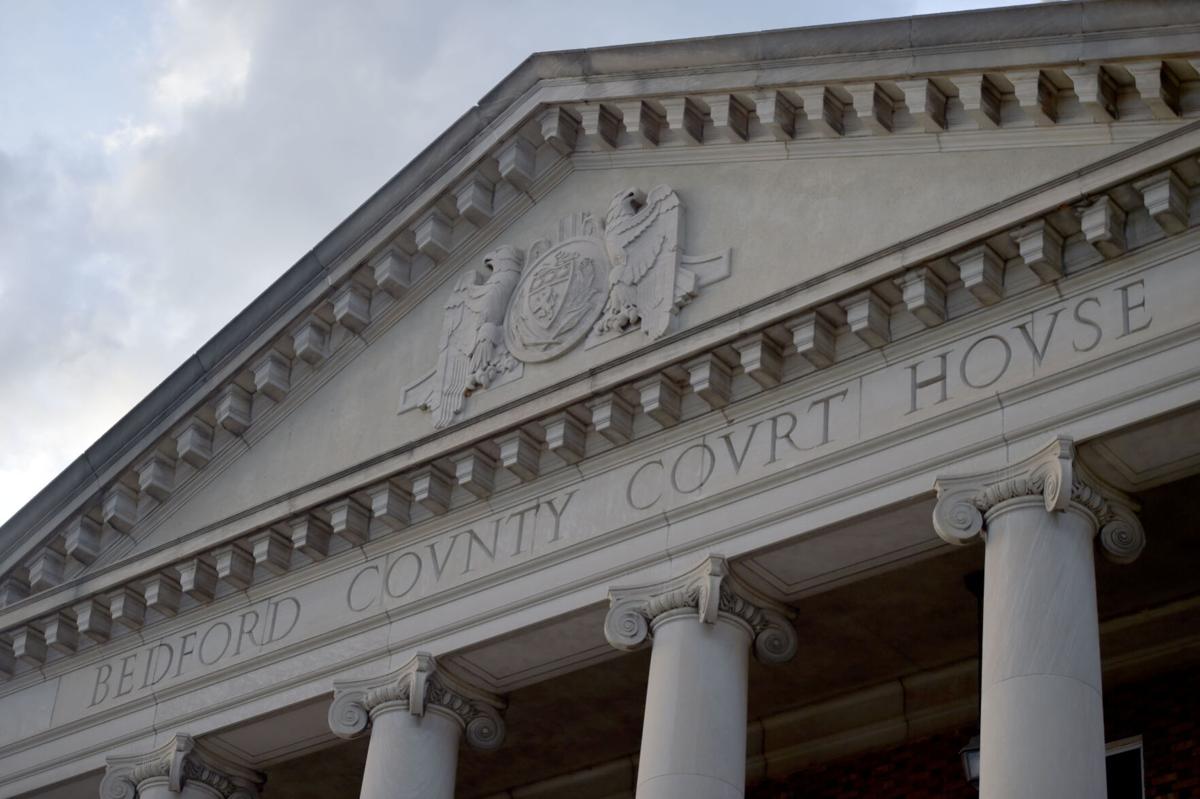 County circuit courts around Lynchburg — but not Lynchburg Circuit Court — now have the go-ahead from the Virginia Supreme Court to restart jury trials.
But with the holidays around the corner, the logistics of bringing in jurors and significant regional spread of the coronavirus, those trials likely won't start for another couple months.
Virginia Supreme Court Chief Justice Donald Lemons wrote letters Dec. 11 approving jury trial plans in the counties of Amherst, Bedford, Campbell and Nelson. Along with Lynchburg, those counties comprise the 24th Judicial Circuit.
Lynchburg Circuit Court Clerk Todd Swisher said last week the city is awaiting approval from the state "any day now." Much of the plans within the 24th Judicial Circuit are the same, with identical priorities and similar safety measures included, but the structural differences in each courthouse required some custom solutions to manage the flow of foot traffic safely.
The jury trial plan for Appomattox County, which lies within the 11th Judicial Circuit, also has been approved, but it's unclear when that letter was sent.
Area circuit court judges have been working in conjunction with court personnel, security, health officials and lawyers to draw up the plans over the summer and fall, revising them in response to feedback and requirements from the state.
Common to all approved plans are universal masking and social distancing requirements, multiple levels of screening for potential jurors, measures to allow for some members of the public and press to attend trials — some with options for streaming proceedings to an outside room — and provisions for someone becoming ill, which includes contacting the Virginia Department of Health for guidance and the decision-making process for whether and how to proceed with the trial after that occurs.
Anticipating fewer people responding to the summons, most jurisdictions plan to send out more summonses than they normally would in pre-pandemic times: Campbell County will issue summonses to 120 residents for a jury pool rather than the usual 80.
While a jury usually enters and exits a courtroom for recesses, deliberation and certain legal arguments, most area courthouses are planning to keep jurors in the courtroom once seated and keep their movement to a minimum.
Most jurisdictions have also limited the jury's ability to pass around evidence and exhibits during trial, with some jurisdictions opting to require copies for each individual juror and others leaving one physical or digital copy to be displayed.
To allow for social distancing in what can be tight courthouse quarters, Amherst Circuit Court will have potential jurors enter through the basement of the sheriff's office next door, and trials in Nelson County will occur in the general district courtroom, which is much more spacious than the county's historic circuit courtroom.
Swisher said to help hasten traffic in Lynchburg's small court lobby, the city's plan includes multiple deputies with the Lynchburg Sheriff's Office screening potential jurors as they enter.
Despite the Dec. 11 letters indicating jury trials can start immediately, it'll be a couple of months yet before the plans go into action.
Citing skyrocketing numbers of daily new COVID-19 cases in Campbell County, judges John Cook and Fred Watson last week signed a judicial order postponing any jury trials until February. In the week after the approval letter was sent, there were more than 230 new COVID-19 cases in the county.
Bedford Circuit Court Clerk Judy Reynolds said the first trials there likely won't start until February.
"I think once we get up and going we'll be in good shape," she said.
Across the Central Virginia Health District, which includes Lynchburg and the counties of Amherst, Appomattox, Bedford and Campbell, the seven-day average of standard COVID-19 tests coming back positive was 17.7% as of Monday — higher than the state average of 11.4% and among the highest rates the district has seen thus far.
"I know that the judges in the 24th Judicial District are planning to discuss jury trials in the coming days and when they are prepared to resume them," Swisher said from Lynchburg on Thursday. "Even with the Supreme Court's approval, I think that they want to take a collective look at when they feel comfortable with that."