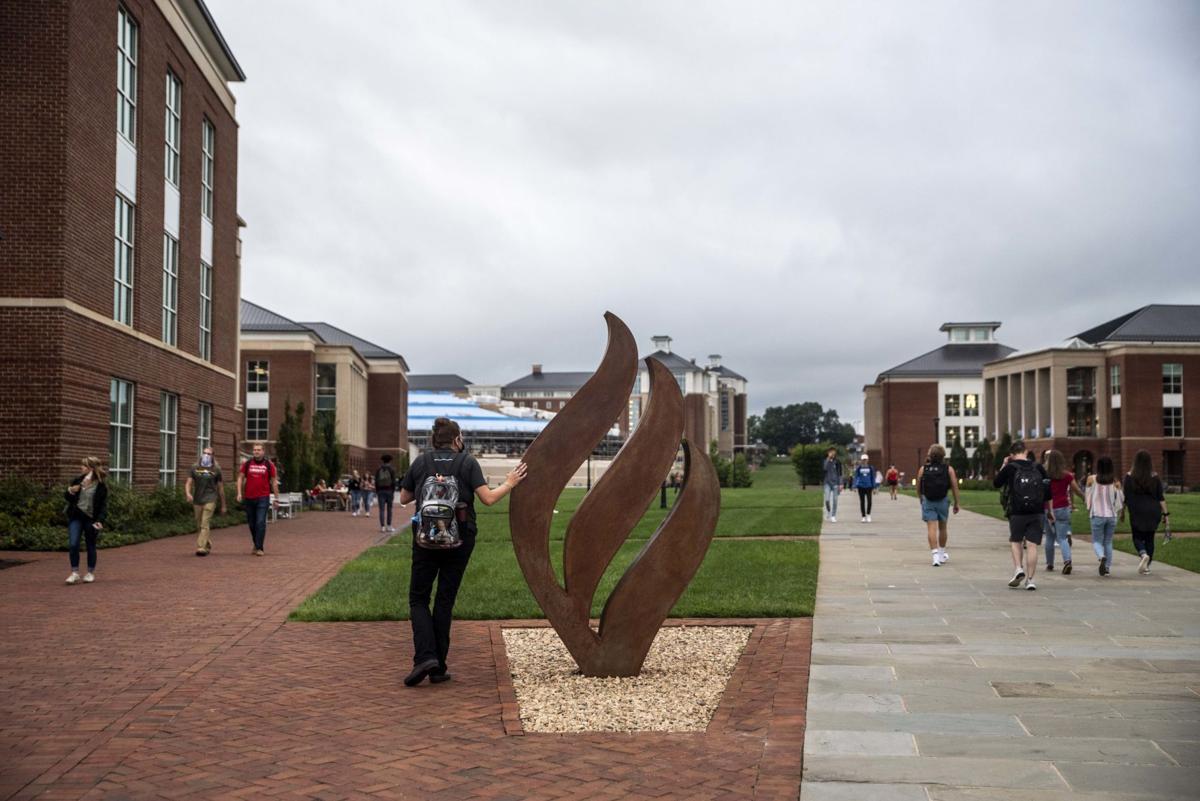 Liberty University's former communications executive has filed a lawsuit claiming the school fired him in retaliation because he objected to its "corrupt practices," including alleged cover-up and minimization of campus sexual assault complaints.
Scott Lamb had worked for LU since January 2018 and became its lead public communications officer in spring 2019, his lawsuit states. In that role, his duties included serving as news media liaison and writing speeches and other material on behalf of the school's president, according to the lawsuit.
Filed Monday in federal court, the suit demands unspecified monetary damages and claims LU's senior leadership was "deliberately indifferent" to the mismanagement of campus sex assault complaints.
Lamb was interviewed as part of an independent investigation into "various facets of University operations," the lawsuit states, prompted by the scandal-ridden resignation of former president Jerry Falwell Jr. last summer.
Liberty's board hired a consulting firm for the "forensic investigation," where any employee could've been subject to an interview, according to a staff email Lamb's complaint references. Lamb stated in his complaint senior leadership knew he was being interviewed.
LU President Jerry Prevo, Lamb, and other senior leaders met Oct. 4, where there was "intense discussion" and Prevo called in LU's attorney, the lawsuit reads. There, Lamb "expressed dismay over the direction of the University," according to the suit, and Prevo threatened to fire him.
"[Lamb] repeatedly stated that he would not be silenced or participate in a cover up of activities within the University that [Lamb] believes contradicted the law, including, but not limited to, the University's mishandling of many well-publicized reports of sexual assault, harassment, and discrimination on campus …" the lawsuit states.
Those reports, alleging systemic violations of Title IX discrimination law by way of failure to properly investigate campus sex assaults, were detailed in a lawsuit filed by 12 anonymous women in July — toward the end of the broader forensic investigation.
Lamb claimed "throughout his brief tenure" he spoke up about Title IX violations to Prevo, Falwell and LU's general counsel, David Corry, and that both LU's board and its top executives failed to address such violations.
When Corry met with Lamb the day after the meeting to discuss the terms of Lamb's departure, the severance Corry offered him "was an attempt to buy his silence" with a nondisclosure agreement, Lamb claims in the suit. After he refused those terms, he was fired, the lawsuit states.
A response posted Tuesday to LU's website denied the school "attempted to mishandle the allegations made in the lawsuit." The response, attributed to Prevo, emphasized LU doesn't tolerate Title IX violations and referenced "an appropriate legal process" for addressing the complaints in the anonymous women's lawsuit, which date as far back as 2000.
In a statement attributed to an "unspecified spokesperson," LU claimed Lamb was fired after a "recent review of the area under his management" and his lawsuit "is a transparent effort to rebuild his own reputation by shamefully laying on the goodwill of supporters of sexual assault victims."