With jury trials suspended this month throughout most of the greater Lynchburg area because of the coronavirus pandemic, a backlog of those cases has been building — and those involved will be some of the last whose sentence is legally required to be jury-recommended.
Virginia legislators passed a law last year that will take away the requirement for sentencing by a jury after they convict someone starting July 1. It's something of a landmark: Virginia was the first state to enact jury sentencing in 1796, with some states following suit but several abandoning the process in the 1970s and '80s. Five other states give juries sentencing power today.
The new law, sponsored by Sen. Joe Morrissey, D-Richmond, still allows defendants to request jury sentencing if they want it.
But many criminal attorneys and others in the field, including those in Central Virginia, anticipate more defendants demanding jury trials once the specter of harsh jury sentences is out of the picture.
A major criticism of Virginia's jury sentencing system was the lack of information given to juries. When a judge sentences someone, the state's guidelines frame the crime and sentencing range under the law with additional information about the defendant and standards to encourage fairness. That information takes weeks of work to compile, and by law isn't given to a jury.
Jury sentences fall within those guidelines less than half the time, according to data from the Virginia Criminal Sentencing Commission, and when they don't, those juries pick harsher sentences 75% of the time.
"These are jurors with no sense of context or comparison for the crime or its severity … that just don't have the same legal powers and abilities as a judge," Lynchburg Public Defender Aaron Boone said.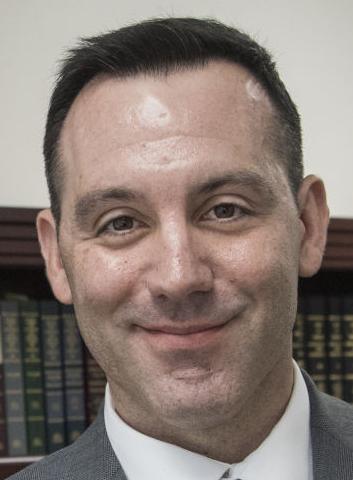 Although some of the clients Boone's office represents might have a good case to bring to a jury for trial, he said they shy away from them for fear if convicted, they could face a harsher sentence.
The need to convince all 12 members of a jury that someone is guilty is seen by defendants and their lawyers as an advantage, said Lynchburg Commonwealth's Attorney Bethany Harrison, whose office operates opposite of Boone's.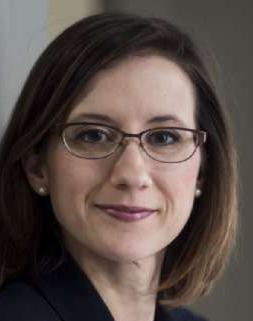 Paired with a perceived lower risk of harsh sentencing, she said the new law will "magnify the current backlog" of jury trials in Lynchburg brought about by the pandemic.
With judicial orders and safety concerns, jury trials will have been on hold in most areas for about a year, with special timeline extensions made for defendants' rights to speedy trial. Harrison said there's a waiting list of more than 100 cases in Lynchburg.
"One of the purposes of this bill was to put this type of pressure on the Commonwealth in the hopes that we will make plea offers for very low amounts of jail or prison time," she said in an email.
Despite that pressure, she said, her office has tools at its disposal — dropping and re-imposing charges later, or agreeing to bond — for abiding by speedy trial laws.
Harrison said she wrote letters to legislators last year about the bill with the sole concern of increased work imposed on her office and others across the state without more funding to get it done.
"Other states do not have jury sentencing; however, those states have three to four times the numbers of prosecutors in their offices to handle the workload," she wrote.
In Bedford County, Commonwealth's Attorney Wes Nance said he's also opposed to the change, calling it a "drastic" measure to reduce harsh sentences when there could have been other options on the table.
On paper, judges have the ability to suspend all or part of a jury's recommended sentence at a later phase, but it's a decision that opens judges to scrutiny when they're up for reappointment, Nance pointed out. State data shows judges have followed jury recommendations about 80% of the time.
"The General Assembly could have simply reaffirmed that judges can, and should, use their discretion when faced with a disproportionate recommendation from a jury," he said, or the law could've opened to let juries receive guidelines. "Instead, they completely stripped this voice from jurors."
Though an increased flow of jury trials would serve to challenge newer prosecutors and build experience for them, Nance said it would bog down dockets and create profound backlogs — especially in a jurisdiction such as Bedford County, where there's only one judge and Nance's team is before him one and a half days per week.
Amherst County Commonwealth's Attorney Lyle Carver echoed that notion, saying the legislature's attempt for a more fair judicial process is noble and valid but presents logistical issues in an already challenging climate of seating juries.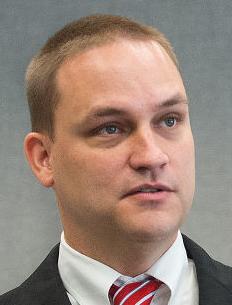 "This feels rushed and like we're ignoring potential consequences," Carver said of the new law. "I think it could have been studied more and had more stakeholders in the room."
He added he doesn't know how his office will be able to handle the strain on resources.
Boone said he expects an initial uptick in cases that will be exacerbated by the pandemic, but believes the judicial system will eventually reach equilibrium. The law's true effect on caseloads, without complicating factors from the pandemic, might not become evident for a few years, he said.
While the shift will ultimately lead to more work in preparing for a jury, Boone said he hopes it also will bring about more fair, reasonable and creative plea agreements that could include mental health or drug treatment regimens. Having spoken to the need for more funded positions on his team of public defenders, he said he anticipates a reallocation of time and resources to adapt.
Justin Faulconer contributed to this article.