BEDFORD — A man accused of breaking into the old Bedford Middle School building and setting it ablaze in early 2020 pleaded guilty Friday to his charges.
Daniel Jared Flint, 23, of Bedford, was arrested Feb. 19 of last year on charges of arson and burglary in connection with the Jan. 23, 2020, fire.
Firefighters first arrived at the building — erected in 1930 at a prominent spot within the town — at 3 a.m. to find a widespread fire they believed had been burning well before a 911 call came in. Multiple crews responded to the scene and battled the blaze for hours on end.
Though the structure remained standing, the interior was heavily damaged. No one was injured.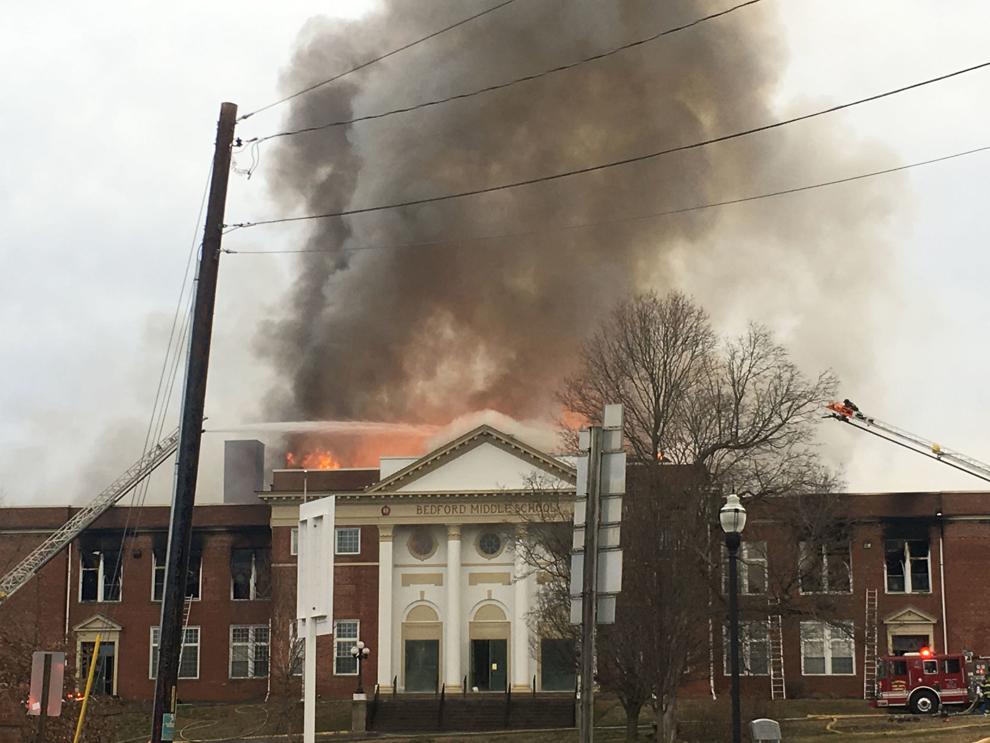 Investigators found the fire had multiple points of origin, according to Commonwealth's Attorney Wes Nance, indicating someone purposefully set it.
Law enforcement received hundreds of tips in the weeks following the fire, and a search warrant in the case states Flint's mother relayed Flint had talked about setting it.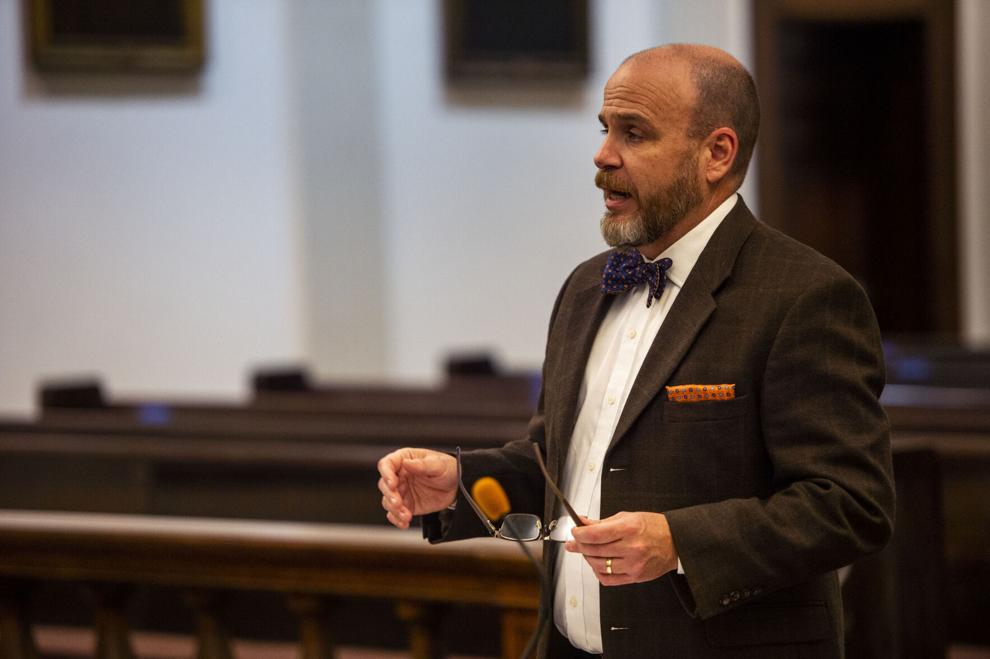 Nance said when Bedford town police contacted Flint, he voluntarily came to the station for an interview, admitting to breaking in through a side window and setting aerosol cans alight in different spots.
"He just wanted to see it burn," Nance said, drawing from that interview while speaking at Flint's plea hearing in Bedford Circuit Court.
Though Flint entered guilty pleas Friday, his attorney, Mike Lonchar, asked Bedford Circuit Judge James Updike to hold off on his official finding in the case. Lonchar mentioned recent changes in Virginia law that allow for broader consideration of mental health factors in criminal cases — namely, Flint's autism diagnosis.
Nance said after the hearing he anticipates requesting a conviction on the two counts and a prison sentence, stressing the severity of the crimes and that this case isn't Flint's first run-in with the law.
Flint's mental health had come up before in a prior case, when he eventually was convicted of shooting at vehicles near Thaxton in 2016.
Developers had planned to turn the old middle school building into apartments, and while the fire set those plans back, that project now is well underway — passersby can glimpse interior work through the burned-out window openings.
Flint will undergo a presentence investigation by probation and parole officers, which will take into account aspects of the case and Flint himself in recommending a sentence range for him.
He's scheduled to appear next in court March 1 and remains in the Bedford Adult Detention Center.
Photos: Fire at former Bedford Middle School