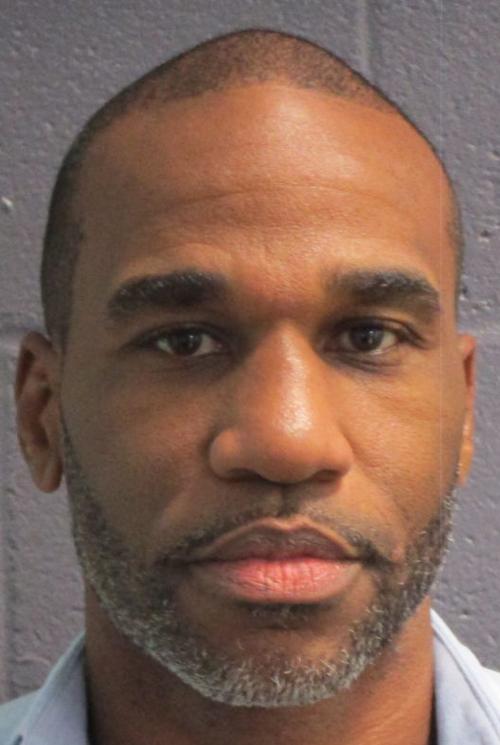 A Lynchburg man convicted of first-degree murder and attempted rape of a classmate in 1988 will be released from prison on parole, city prosecutors announced Tuesday.
Gregory Allen Joyner, who was 16 at the time of Sarah Jayne Jamison's murder, was sentenced to life plus 10 years in prison after a trial. He's now 48.
Joyner claimed he had consensual sex with Jamison, 15, when he visited her early one May morning after a party and admitted to strangling her, according to evidence presented in the trial. He told investigators he then carried her body into the woods near her parents' house and buried her, where she was found two weeks later. Prosecutors said she had injuries that indicated she was raped.
Lynchburg Commonwealth's Attorney Bethany Harrison announced Joyner's parole decision Tuesday along with reactions from Jamison's family members. The Virginia Parole Board sent members of Jamison's family letters a few days ago notifying them of its decision based on its belief Joyner has been rehabilitated, according to Jamison's sister, Stacey Gallier.
"The way he killed her and buried her … and acted like nothing happened — that's not just somebody who rehabilitates," Gallier said Tuesday in an interview with The News & Advance. "….That's kind of a hard pill to swallow."
Questions sent to the parole board chair about the board's decision and any conditions of Joyner's release were unanswered as of press time.
Gallier and her husband, Darrel, said they weren't provided any insight as to how the board came to its conclusion about Joyner's rehabilitation.
Dell Jamison, Sarah Jamison's father, is quoted in Harrison's news release as saying the sentence was intended for punishment, not rehabilitation.
"If he was sentenced today, he would never get out of prison," he said in the release. "Joyner has not expressed remorse to my knowledge."
The Virginia Parole Board doesn't publish a list of its decisions until the end of the month after the decision is certified, meaning Joyner's name would appear on a document published at the end of December. Reasons for granting someone parole aren't listed on those documents, nor is the board required by law to publish that information.
He previously came before the board and was refused parole in June 2017 and May 2019, documents show. Both times, the board cited the "serious nature and circumstances of your offense(s)," stated he should serve more time before being granted parole and found release at that point would diminish the seriousness of his crimes.
In recent months, the parole board has come under increased scrutiny from politicians and state officials.
The Office of the State Inspector General launched an administrative investigation into the board's policies and procedures in the spring as a response to outcry over parole being granted to a man convicted of killing a Richmond police officer in 1979. Core procedural issues raised in that case were lack of contact with victims and victims' family members and failure to notify prosecutors prior to release.
The Galliers said they've spoken on the phone to people affiliated with the Virginia Parole Board previously to protest any release of Jamison's killer.
"For myself [it's] just the concern for other females out there once he gets out, and the fact that he took my sister's life and he gets to have one," Stacey Gallier said.
The coronavirus pandemic has led the board to review more cases to try and help limit the spread of COVID-19 and "minimize risk to offenders and staff members," it's said in a previous statement.
For those with underlying health conditions who've shown low risk for recidivism and have adjusted while locked up, the board "felt that expediting release was appropriate," it continued in that same statement. It remains unclear if Joyner's parole is connected to this effort.
Joyner is on the state's sex offender registry, which provides data on where those convicted of sex crimes live and work. That registry lists him as still being incarcerated at the Augusta Correctional Center.
Once someone is granted parole, the Virginia Department of Corrections develops a plan for that person and a final release date. Harrison said her office has been given notice of Joyner's release as required by law but has been told by the DOC there's no specific release date for him yet.