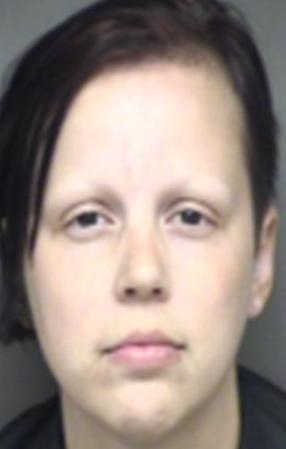 A Rustburg woman will serve two years and six months in jail for embezzling and stealing tens of thousands of dollars from a Lynchburg woman for whom she was caring.
Brandi Starr Floyd, 34, was found guilty in November 2019 in Lynchburg Circuit Court of four counts of embezzlement and seven counts of credit card fraud. Floyd was caretaker for a woman, now 70, who has a disease that causes her physical and cognitive impairment, Deputy Commonwealth's Attorney Michael Pflieger said at Floyd's trial before a Lynchburg judge in November.
Between summer 2015 and the end of 2018, Floyd misused the woman's credit cards for her own personal purchases, paid herself more than the two had agreed on and withdrew thousands from the woman's 401(k) when the woman couldn't have understood the implications and penalties, according to evidence presented at trial.
During a sentencing hearing Wednesday in Lynchburg Circuit Court, the victim's sister described Floyd as a "trusted employee" whose actions caused much emotional and physical distress on the victim and her family. Floyd showed no remorse and "systematically and methodically" squandered the victim's savings, the sister testified.
Pflieger described the case as "document heavy" and much contested at trial. He said the victim suffered a loss of $174,000 directly attributable to Floyd's embezzlement, which was "financially disastrous" for the woman for whom she cared.
"She accumulated a savings most people would be jealous of," Pflieger said of the elderly victim. "As a result of this defendant's crime, she is financially destitute."
The woman now is on Medicaid, Pflieger said, and receiving a large sum of restitution could potentially affect her benefits, according to statements the prosecutor and Joseph Sanzone, Floyd's attorney, gave in court.
"We're not hung up on restitution," Pflieger said to Judge Leyburn Mosby, Jr. "Justice in this case is a substantial jail sentence."
Sanzone disputed the $174,000 claim during Wednesday's hearing. "We say there's no proven loss in this case," Sanzone said.
At trial, Sanzone said Floyd paid the woman back for incidental purchases and never had made complaints to any financial institutions or to Floyd herself about any transactions.
The victim has been confined to a nursing home since March because of COVID-19 and has said, according to her sister's testimony, "I don't know why Brandy did this and I'd like to know what I did to deserve this." Though the victim did not attend, Pflieger played a video recording of her saying she was upset and disappointed by the defendant's actions.
"This is more than just a property crime," Pflieger said. "It has affected [the victim's later] years and had devastating effects on the family."
Floyd was acquitted of two counts of financially exploiting an incapacitated person at trial.
Mosby sentenced Floyd to 15 years on the combined charges and suspended all but two and a half years. He also ordered $90,000 in restitution and stayed the sentence pending Floyd's appeal, which means she will not begin serving jail time until the appeals process is completed.
Sign up for our Crime & Courts newsletter
Get the latest in local public safety news with this weekly email.