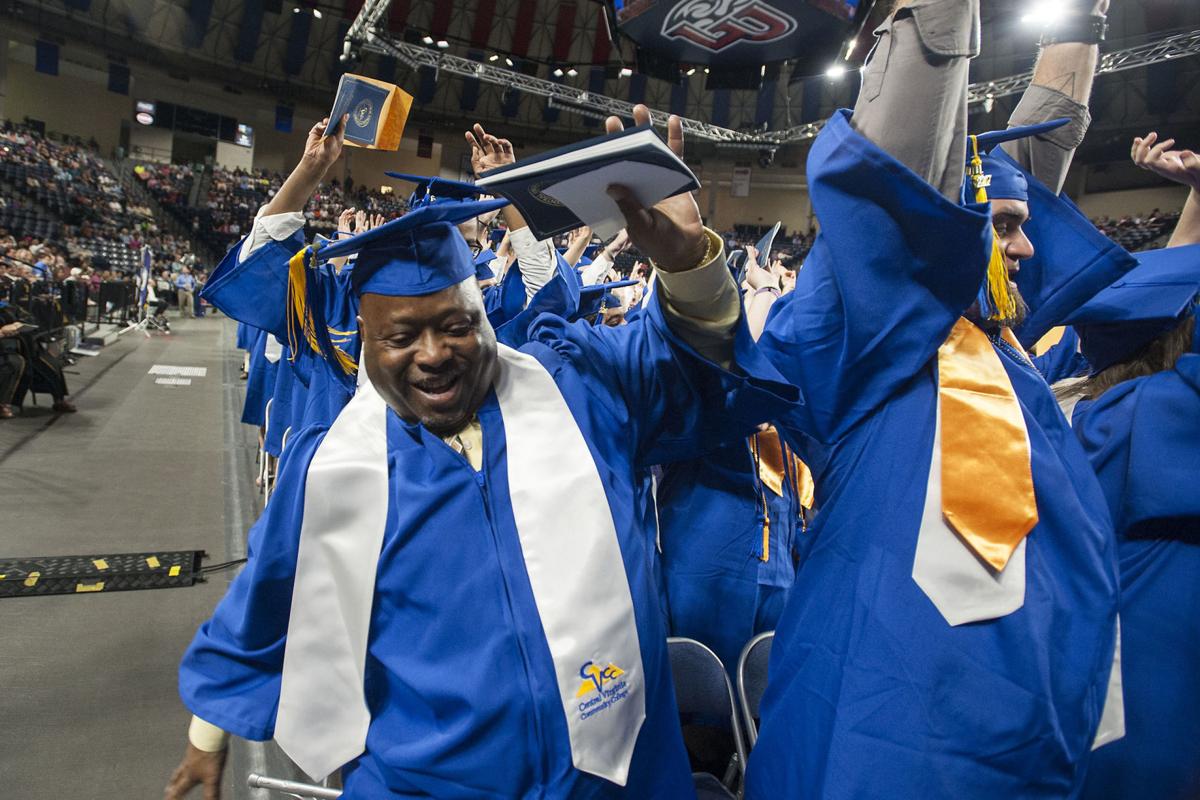 Central Virginia Community College will be working to increase tutoring, enrollment assistance and interventions for at-risk students in the coming months. In addition new staff — such as a Title III grant director, enrollment support specialists, technical staff, a student success activities coordinator and more tutors — will be hired thanks toa new Strengthening Institutions Grant of about $1.9 million from the U.S. Department of Education, aimed at improving student success.
The Title III, Part A, Strengthening Institutions Grant announced Monday, "aims to increase student success and completion by providing a system of integrated academic and financial support services," according to a news release from CVCC. The grant period began Oct. 1 and will continue for five years.
"We are thrilled. This is going to be a real asset to the college and especially our students. It's going to enable us to attract more students and provide more support services to keep them in college," CVCC President John Capps said on Monday.
Capps said the school has not set enrollment goals beyond the "general goal of enrolling and retaining more students."
Vice President of Academic and Student Affairs Muriel Mickles said Monday the grant will "help us counter barriers, facilitate enrollment [and] increase retention, but the main focus is it's going to help more students to become successful citizens in our community."
"To me, this feels like a dream come true. This is something we've been working for for so long. … We want to provide an opportunity for students to be successful in the community, their lives and their families. This grant is going to be one more big thing to help meet this vision and the mission for what the community college should do for this community," Mickles said.
Part of the grant will be used to hire what the community college calls "navigators" who will assist students, especially first-generation students and students from low-income families, in the on-boarding process for enrollment, applying for financial aid and answering any questions students might have from the time they start at CVCC to when they graduate.
"We're really excited about enrollment specialists that will actually be the ones to engage with the students even from the time they fill out an application and give them what I call 'high-touch advising and attention' to make sure every student has what they need," Mickles said.
Mickles said improving on the on-boarding process and high-touch advising will help reduce some of the anxiety students have about coming to college as well as help retain students.
Navigators will also connect students with social services and student support services.
Mickles said CVCC will also hire more tutors, especially for math because "math is one of the greatest barriers students encounter when they go to college."
Get local news delivered to your inbox!
Subscribe to our Daily Headlines newsletter.