New Hornets began moving into the hive at the University of Lynchburg this week, buzzing with excitement for the new school year in the Hill City.
First-year student Meghan Mayo said move-in day Tuesday proved emotional.
"I'm nervous but also really excited to be in this new environment and start meeting new people and making friends," Mayo said.
The Pasadena, Maryland, native said she'll be studying criminology at the university as well as playing on the field hockey team.
In the coming weeks, other colleges and universities in the Lynchburg area are set to open their doors to welcome students back to campus for what officials hope will be a more normal school year.
The University of Lynchburg plans to "return to the residential experience that is at the core of the Lynchburg experience," according to its fall opening plan. Students, faculty and staff are required to receive the COVID-19 vaccine, unless they qualify for a religious or medical exemption. Those who are exempt from receiving the vaccine will be subject to prevalence testing through the semester, the opening plan says.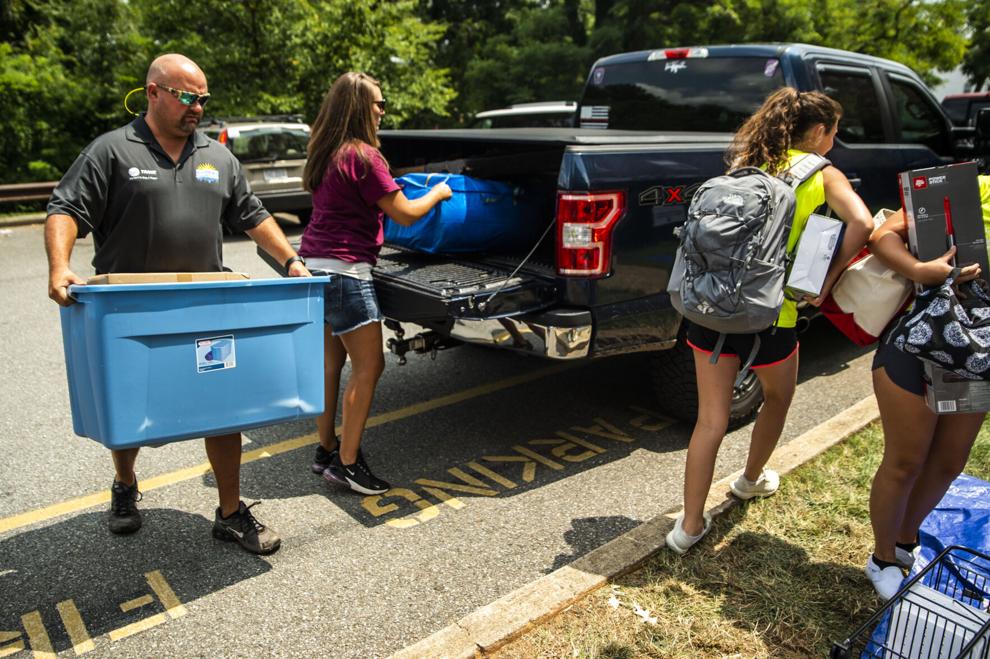 With that measure in place, officials hope life on campus can return to normal. Course delivery will largely be in person, with just 6% of classes in a hybrid format and 12% online. Fully vaccinated individuals won't have to wear masks or physically distance on campus.
Mayo said she feels safe returning to in-person classes and events, and she's ready to do so.
"I was completely virtual last year, so I didn't really have a senior year," Mayo said. "I'm ready to be with people in classes and just get back to normal."
Fall classes are set to begin Monday.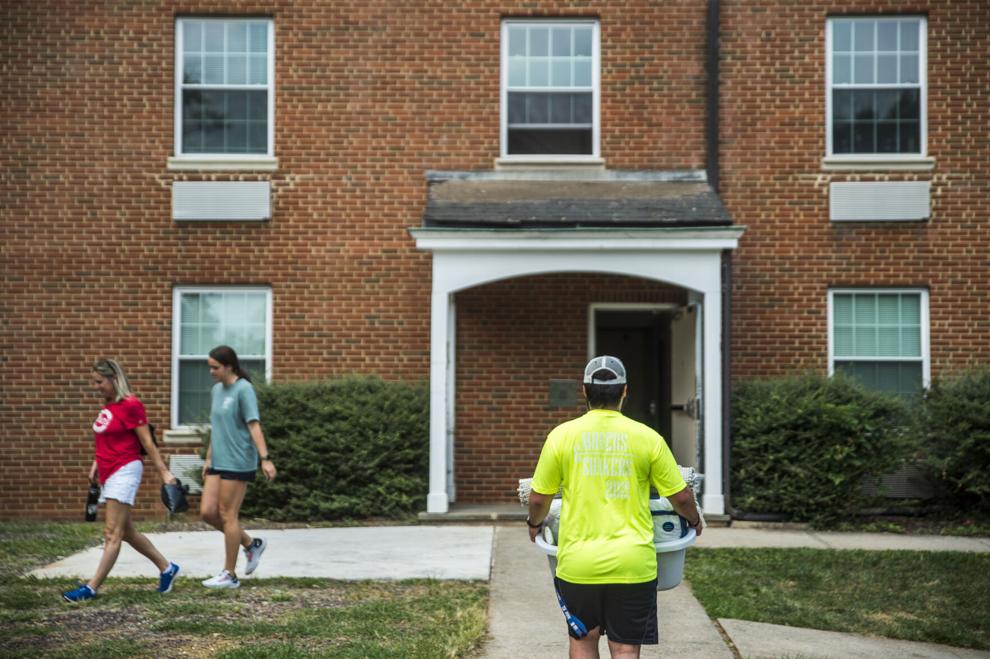 Sweet Briar College in Amherst County will welcome its roughly 450 students to campus for the fall semester later this month. According to spokesperson Dana Poleski, nearly all of them will reside on campus, with only a few local students planning to live off campus.
Move in for Sweet Briar's more than 200 new students begins Aug. 14, with returning students moving back to campus in the following days. Fall classes are set to begin Thursday, Aug. 19.
"As we begin to welcome everyone back to campus for the 2021-22 academic year, we anticipate that the vast majority of our community will be vaccinated," she said. "This enables us to return to a life that is as normal as possible."
The college will continue testing unvaccinated individuals for COVID-19 at least once per month, whether they are experiencing symptoms or not. The campus community is asked to continue self-monitoring symptoms daily.
Liberty University is scheduled to open its residence halls for student move-in beginning Aug. 18, with classes beginning Aug. 23.
According to the university's website, masks, physical distancing and gathering limitations no longer are required on campus. The COVID-19 vaccination is listed as an optional vaccination for students and staff on the university's website.
Randolph College is set to begin move in Aug. 19. Brenda Edson, director of college relations at Randolph College, said roughly 600 students are enrolled for fall classes, and about 410 of them are expected to live on campus.
Bradley Bateman, president of Randolph College, announced Monday that in addition to requiring students be vaccinated against COVID-19 before returning to campus, the college will also require students, staff and faculty to wear masks while inside, regardless of their vaccination status.
"When we lifted our indoor mask requirements several months ago, we were hopeful that it was a sign that our area — and the country — was returning to a sense of normalcy. Unfortunately, as has seemed to be the case throughout this pandemic, the situation has once again changed," Bateman said in a message to the college community.
Masks will be required in public, communal spaces, Bateman said — a measure he hopes will be "short-lived." Fall classes are scheduled to start Aug. 23.
Central Virginia Community College also is set to start fall classes Aug. 23. After holding all classes online and offering only some in-person opportunities for hands-on labs during the 2020-21 school year, officials said about 60% of classes will be held in person this semester.
According to the college's fall opening plan, CVCC will continue to enforce mitigation strategies, such as physical distancing, limiting large gatherings and increased cleaning protocols, where possible. The college is encouraging all unvaccinated individuals to wear masks when inside campus buildings.