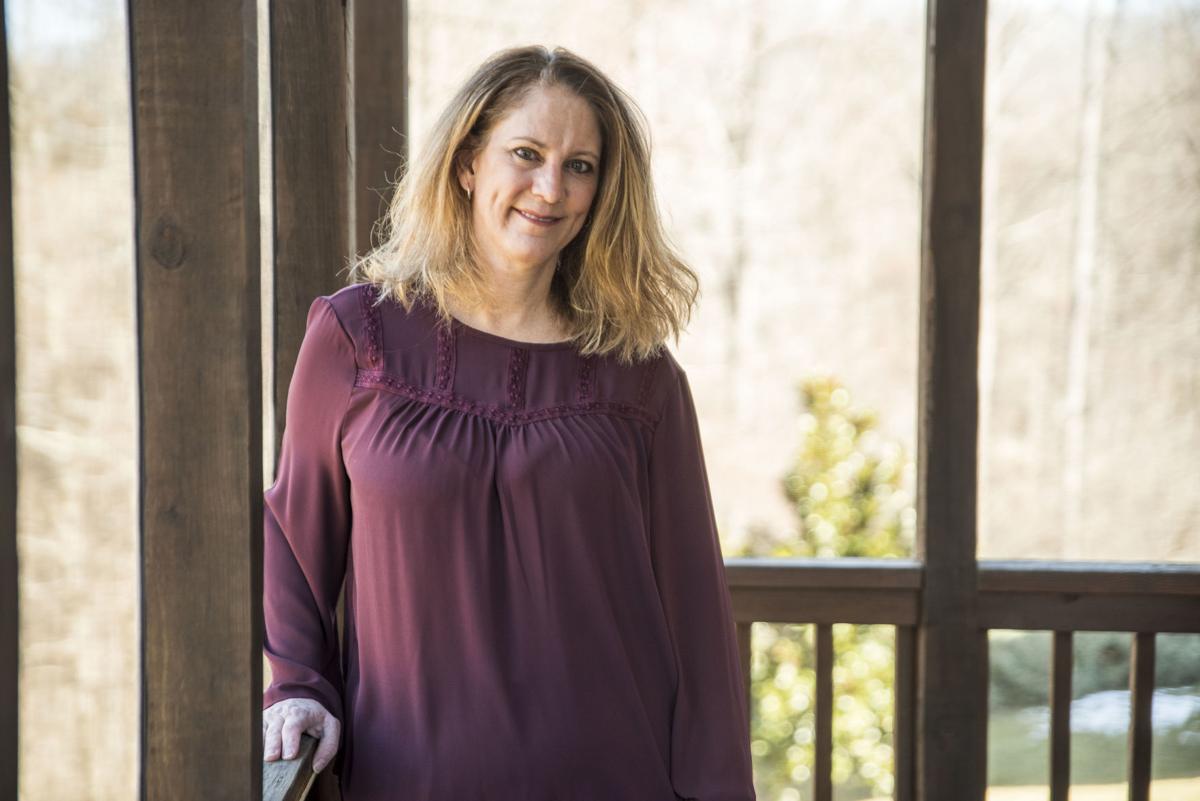 For Julie Piercy, the classroom is like a second home.
The longtime Central Virginia Community College psychology professor relishes the time she spends with her students.
But for much of the past year, the veteran teacher has largely been confined to her home office as the coronavirus has swept across the globe. The pandemic has upended much of her routine, forcing her to abandon the classroom setting for virtual learning.
The transition has been a challenge, she said, but after nearly a year of virtual learning, things have become a bit more familiar. Piercy said she mostly fears that scores of students without high-speed access to the internet are being left behind.
"As an educator, I'm concerned about who's fallen through the cracks this year," she said in a recent interview. "I'm concerned some students don't have the infrastructure or the inclination to learn in the online environment. I worry about who might have missed out."
At the same time, some students have benefited from the shift to online learning. Virtual education allows students to attend lectures while still taking care of family members. For example, Piercy said, during one of her recent online classes a student participated while caring for a baby.
"You wouldn't be able to do that in the regular classroom," Piercy said. "She would have had to find and pay for child care, more than likely. So in some ways we've met students where they are and helped a great number of students. But there are losses with that as well."
Piercy's colleagues said her concern for the students who have struggled during the once-in-a-century pandemic reflects her commitment to providing the best form of education possible.
"She has a genuine concern for her students and an abiding commitment to their success," CVCC President John Capps said. "And that comes out in everything she does in the classroom and online."
Last year, Piercy was named the winner of the Virginia Community College System's prestigious Susan S. Wood Professorship for Teaching Excellence award — an annual accolade given to a community college faculty member who best demonstrates dedication to students and academic leadership.
The award is named for a longtime community college professor known for her teaching skills. Wood, who spent much of her career at J. Sargeant Reynolds Community College in the Richmond area, retired in 2014 as Vice Chancellor for Academic Services and Research for the Virginia Community College System.
"Susan is a legend in the Virginia Community College System," Piercy said. "I was really honored to be recognized by an award that's in her name. I've always had a lot of respect for her. She's just a very inspiring and amazing woman."
Piercy is the second CVCC faculty member to receive the award in as many years. In 2019, Cynthia Deutsch, another psychology professor, was given the annual honor in recognition of her accomplishments at the college. Capps said the two awards are evidence of the college's devotion to its academic mission.
"It says something about our commitment to student success," Capps said. "It dramatizes the fact that as a community college, we're a teaching and learning institution."
Piercy, a native of Los Angeles, began her teaching career instructing severely emotionally disturbed high school students for the Los Angeles Unified School District, one of the nation's largest public school systems. The work was often challenging, she said, but it helped her discover her love of working directly with students in the classroom.
After earning a master's in counseling psychology from Loyola Marymount University in Los Angeles, Piercy moved to Virginia to pursue a doctorate in higher education administration from the University of Virginia. She was hired at CVCC in the fall of 1999 shortly after graduating from UVa.
"I had envisioned myself working in student affairs or in another aspect," she said. "But then when I got in the classroom with students at CVCC, it felt to me like home and the best way for me to impact individuals in our community."
During her 21-year career with the college, Piercy has served as an interim dean and worked on college committees. But most of her work has happened in the classrooms where she teaches psychology.
Piercy's classes are among the most popular courses at CVCC, even among students who are not pursuing a degree directly related to psychology. She credits the high-level of interest in her classes to the natural desire by people to better understand themselves and others.
"I feel like the most valuable things that I do at CVCC are not necessarily teaching people about the brain and about psychology," she said, "but about helping them realize their potential."