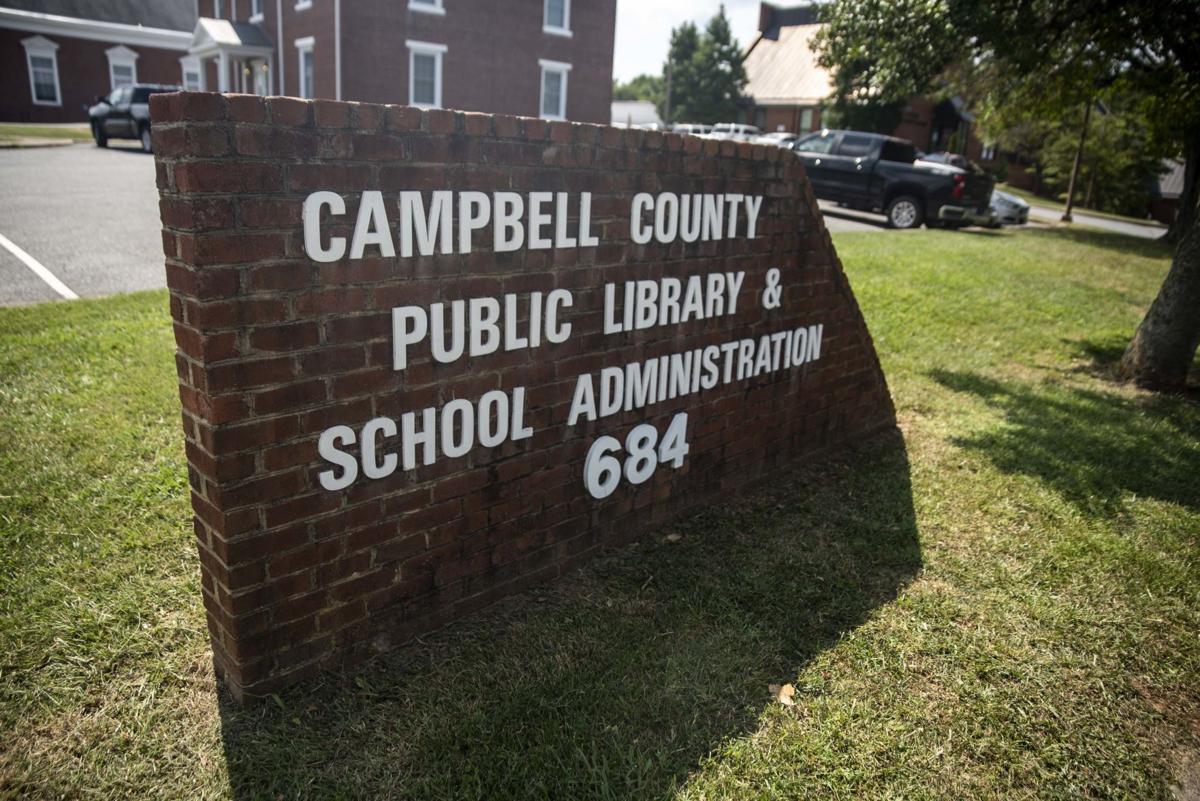 With growing concern about learning loss and in-person learning time, Campbell County Public Schools administrators are considering what secondary school scheduling options will allow students to make up for that lost time during the next school year.
While planning for the current atypical school year — complete with a mix of in-person, hybrid and remote learning models — division officials chose to switch most secondary schools from the typical student schedule of seven yearlong classes to a schedule of four classes per semester.
At Monday night's Campbell County School Board meeting, division administrators shared with the board the challenges and successes it has seen this year with that schedule.
James Rinella, director of secondary education for the division, said at Monday's meeting that division officials evaluate schedules and programs every year. However, this year, he said, the division's discussions have focused on how best to make up for the learning time lost because of the pandemic.
Amy Hale, principal at Rustburg High School, said this year's schedule of four classes per semester allowed students to dedicate more time to each class.
"One of the main benefits for a student of being on a block schedule is rather than taking seven courses, potentially, at a time, they only actually take four," Hale said. "So that means they're able to focus consistently on those subjects and not have so many that they're trying to literally conquer at the same time."
Hale added the block schedule also allows students the opportunity to take an additional class each school year — a total of eight classes for the school year as opposed to seven.
"With a block schedule, we will be able to look at actually expanding elective opportunities at some of our schools," Hale said.
At the same time, that puts more strain on teachers.
Clay Stanley, the division's assistant superintendent for instruction, said in the block schedule, teachers must adjust the pacing of their courses to finish in one semester, rather than a full school year. Teachers also are teaching classes for 90-minute blocks, instead of 45-minute periods in the typical schedule.
But, Hale said, having hour-and-a-half blocks means teachers get double the planning period — a full 90-minute block instead of a 45-minute period. Hale said this extra planning time has allowed teachers at Rustburg High School the time they need to manage their groups of in-person and remote students on a given day.
"The block schedule has been a positive for my staff, given all the circumstances of this year," Hale said.
Hale said she supports continuing the block schedule in the 2021-22 school year.
Stanley said the division's current conversations are driven by the goal of getting students back to school five days per week and getting the division back to operating its normal hours, and looking at how to maximize that time efficiently.
"If we continue to do what we're doing now, it gives our kids an opportunity to get additional credits, which I think we're going to need that time," Stanley said. "Also it gives us more opportunities to address the learning needs that we're gonna see."
Robert Johnson, superintendent of Campbell County Public Schools, said the division has explored transitioning its secondary schools to a block schedule in the past, but ultimately opted not to for a variety of reasons. One reason, he said, was financial — having more staff is necessary to support block schedules.
Secondary schools in the division moved to block schedules this year out of necessity, Johnson said. The division felt having secondary students take seven classes at a time in remote and hybrid learning models would be too much of a strain. Block schedules also aided the division's virus mitigation efforts as students moved around schools from classroom to classroom less.
Now that the division has seen the benefits of this schedule, he said, administrators are exploring it as an option for next year and beyond.
"We know we can back up and do what we've always done," Johnson said. "But our teachers have worked really hard to create all this content. There are opportunities in this model for students to get credit recovery, to make up a lot of work. We know there's a lot of learning loss that we've gotta get caught up on."
While secondary schedules won't need board approval, Johnson said he wanted to keep the board informed about the division's discussion and ultimately their decision.
Barbara Rypkema, who was elected to serve as vice chair of the school board for 2021 at Monday night's meeting, said she thinks the four-class semester schedule could help prepare Campbell County students for college, as many college courses are a semester long instead of a year long.
Johnson said it's almost time to begin scheduling students for 2021-22 classes, so a decision regarding secondary schedules for next school year will need to be made soon. He said administrators are gathering feedback from teachers and school principals to determine what would work best for them.