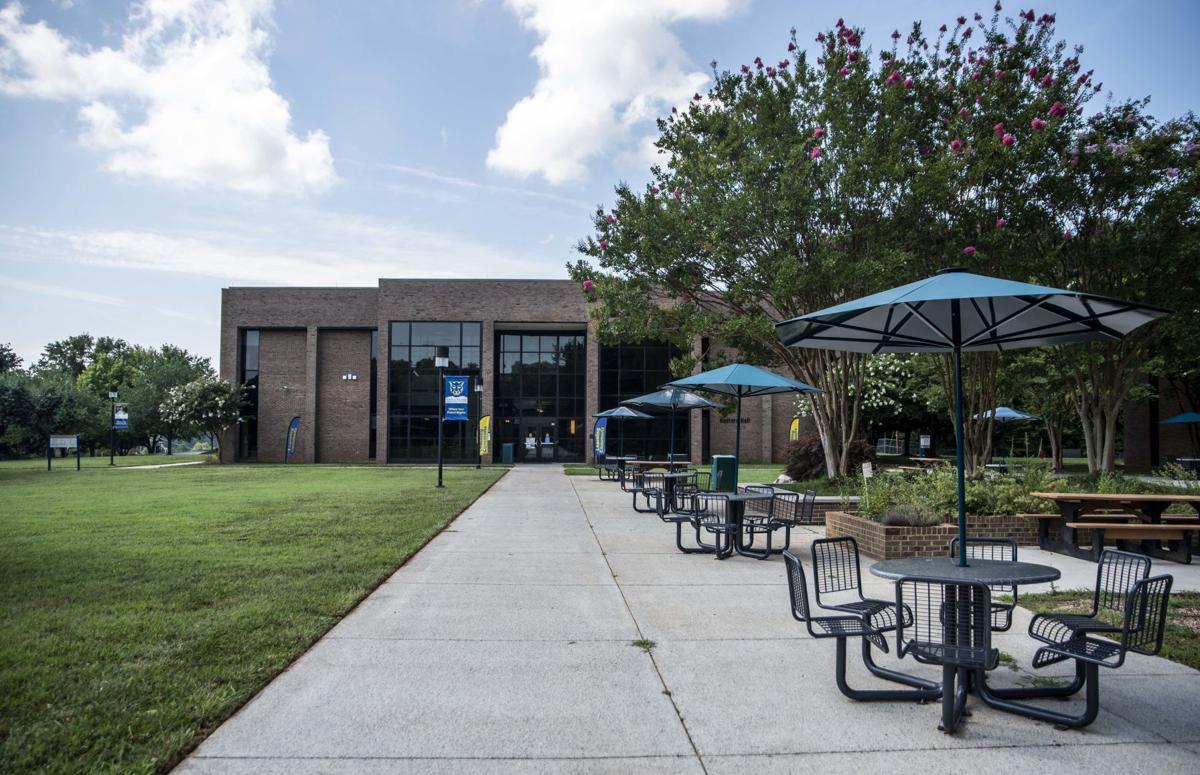 Enrollment at Central Virginia Community College dropped 11% this year — but leaders, who anticipated a drop as large as 25%, are hopeful.
According to early enrollment estimates released last week by the State Council of Higher Education for Virginia, CVCC isn't alone. Enrollment at community colleges in the state is down nearly 10% across all public two-year institutions.
Before students returned for fall classes, Christopher Bryant, vice president of institutional advancement at CVCC, said leaders at the college were looking at an enrollment drop of more than 20% in July — from 2,506 students in the fall of 2019 to 1,999 as of July 29 of this year.
As of Oct. 4, full-time enrollment was down only 11%, with 3,331 students enrolled compared to 3,746 at the same point in 2019.
"We feel like we're going to continue to climb in our enrollment," Bryant said. "We hope that's not being too optimistic, but we believe that we are here and ready and flexible and available for our students."
In a virtual "Coffee with Dr. Capps" event Thursday, CVCC President John Capps discussed the enrollment drop and state of the college amid the coronavirus pandemic with staff, students and alumni.
Capps said he attributes much of the enrollment drop to students being unable to take classes this semester because of a lack of reliable internet or internet-accessible devices. The college has conducted its fall classes mainly online, with some health care and career-technical classes meeting in small groups on campus for hands-on lab time.
"I think that 10% deficit reflects students who just weren't able to get into the game because of the lack of technology or because of internet connection or because those basic needs got in the way of a higher education," Capps said.
Bryant said the college is working to "meet students where they are" and help get them resources they need to take classes amid a pandemic.
"We understand that this is a tough time to be a student," Bryant said.
In order to help make laptops accessible for all students during this remote semester, the college launched its first-ever loaner laptop programs where students are able to receive a laptop to use for the semester or the year. The college's alumni association held a drive-thru food pantry last month to help provide meals to CVCC students and families who may be struggling during this time.
Since high school start dates in some Lynchburg-area school divisions were pushed back several weeks as school divisions planned for a safe way to reopen schools, Bryant said the college still is anticipating more enrollments from high school students.
Bryant said the college is trying to recruit students by sending the message that many colleges are offering mainly virtual classes and instruction, and students can save money by choosing CVCC because classes are cheaper than other institutions and credits are transferrable.
"If everybody in the country is in this virtual environment, aren't we cheaper? Aren't we just as good? Aren't we transferable? Why would you choose anything else?" Bryant said.
Looking ahead to the second half of the fall semester and into the spring semester, Bryant said the college is fiscally sound and leaders are optimistically anticipating enrollment to be down only about 5%.
As of Friday, CVCC has had 12 positive cases of COVID-19 since August — seven among its more than 3,300 students and five among employees.
For spring classes, CVCC will continue offering mostly virtual instruction.
Capps said Thursday he hopes the college will be able to have students back on campus by the summer but will continue to assess the state of the pandemic and make the safest decision for students and staff.