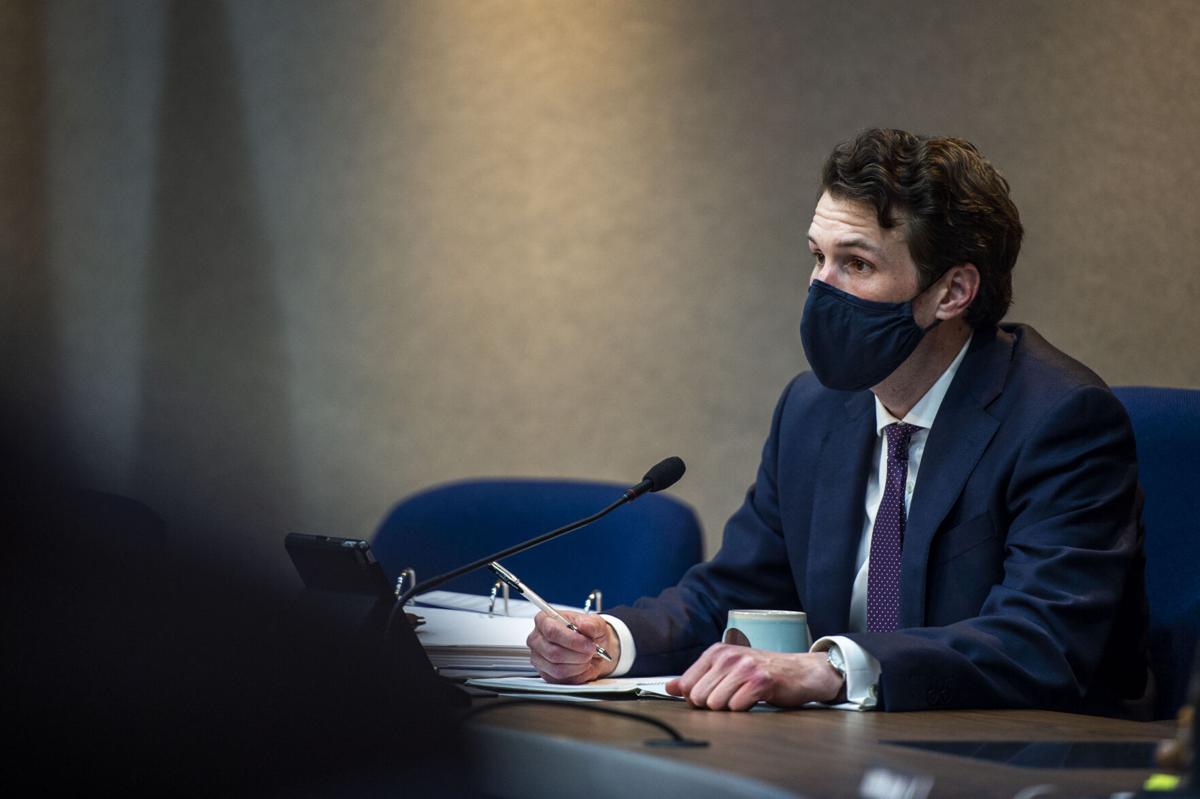 Lynchburg City Schools' fiscal year 2022 budget has been met with both criticism and support as the division seeks flat funding of just under $40 million from Lynchburg City Council.
The school board earlier this month voted 7-2 to approve the division's fiscal year 2022 operating budget, which totals more than $100 million. The operating budget includes state funding of nearly $58.5 million, $390,000 in federal funding and requests flat funding of more than $39.8 million from the city. The budget has a $2.2 million increase in revenues from this year's budget.
Outside the operating budget, the budget includes more than $26 million in grant funding, which includes nearly $16 million in Coronavirus Aid, Relief and Economic Security (CARES) Act and Coronavirus, Response and Relief Supplemental Appropriations (CRRSA) funds that will be used to develop and staff a dedicated remote academy — so the division can continue offering a virtual learning option for students — fund assessment tools and add two additional behavior coaches.
The division predicts a drop in enrollment of about 2.9%. Across the state, divisions saw an average decrease in enrollment of 3%. According to budget documents, the division's average daily membership for the current school year is around 7,710. Next year, the division is predicting its ADM will fall by 224 to 7,486. 
Based on the current budget's city funding of more than $39.8 million, city spending per pupil is more than $5,100. Based on the school division's request for flat funding of $39.8 million from the city, per pupil spending would increase to around $5,320 for the 2022 fiscal year.
At a city council budget work session Tuesday, Ward III Councilman Jeff Helgeson said he could not "in good conscience" support a budget that requested the same amount of funding with fewer students. 
LCS Superintendent Crystal Edwards said it's more than putting an average price on each student — the proposed budget addresses students' needs. 
"When I look at my kids, they're all worthy of a good, solid education, even if that means that some of them need a little bit of additional support," Edwards said. 
During the public hearing on the city's 2022 proposed operating budget, one parent expressed his concern about the school's funding request. 
Andrew Glover, LCS parent and founder of the Conservative Parents of Lynchburg — a group of more than 200 Lynchburg families, teachers and LCS staff members — said he hopes the city would spend less money funding the school division as it is seeing a decrease in enrollment. Glover said he thinks parents in the city have lost trust in the city school division and that many will explore other educational options for the upcoming school year. 
Helgeson said he hopes the school board and school administrators can request less funding from the city this year since the division saw an increase of $2.2 million in state funding and projects $26 million in grant funding.
CARES Act funds and other grants are not guaranteed past the 2022 fiscal year, Edwards said. 
Helgeson also criticized the schools for not opening fully for in-person learning during the current school year.
Amid the COVID-19 pandemic, LCS offered remote learning for any student who chose it, as well as bringing hybrid students back to school buildings for two days a week of in-person learning beginning in October. The division plans to increase in-person learning for some students to four days a week in the coming weeks. The division said it is planning to offer in-person learning five days a week for all students in the fall. 
"You all have been between a rock and a hard place, and rather in an impossible position," Vice Mayor Beau Wright said. "You all have been trying to meet everybody's needs and balance those needs within what's feasible given the pandemic and, sort of, the operational environment. That is an incredibly difficult position to be in, so I want to offer deep thanks to the work that this team at the city schools has done."
Wright, a third-generation LCS graduate, said while he has some issues with the proposed budget, he wouldn't consider voting in favor of cutting school funding this year.
The budget also includes stipends and family health insurance plans for school board members. Currently, school board members apply and are appointed to the school board by city council and are not compensated. Stipends and health insurance plans would be optional, and many of the current school board members have indicated they would not accept either. 
According to the Code of Virginia, compensation for each appointed Lynchburg City School Board member may not exceed $2,400. Virginia school boards may pay the chairperson of the school board an additional $2,000.
The budget includes $25,404 for school board member stipends. At $6,975 per school board member, the budget includes $62,775 for family health insurance plans for school board members.
Ward IV Councilman Chris Faraldi said these compensation items were not discussed with council, the body that appoints the school board, for input.
"With all due respect, that item significantly got under my skin," Faraldi said. "The presumptive tone and nature of that vote quite offends me."
Board chairman James Coleman said Tuesday the Code of Virginia allows appointed school boards to approve stipends for its members, and after much discussion, the school board ultimately voted in favor of this item in February. 
At-large Councilwoman Treney Tweedy and Ward II Councilman Sterling Wilder, who both previously served on the school board, supported the stipends and health insurance opportunities.
Wright noted that the mayor receives $12,000 and the members of council receive $10,000 for their time and costs associated with their positions. 
"It is a privilege to serve, but it often requires privilege to serve," Wright said. "If we want a diverse school board that represents the community, in part, it's about lowering barriers for entry."
Council did not vote Tuesday on the school division's funding request but is slated to adopt its 2022 budget May 25. 
The next school board meeting is scheduled for 5 p.m. April 13.