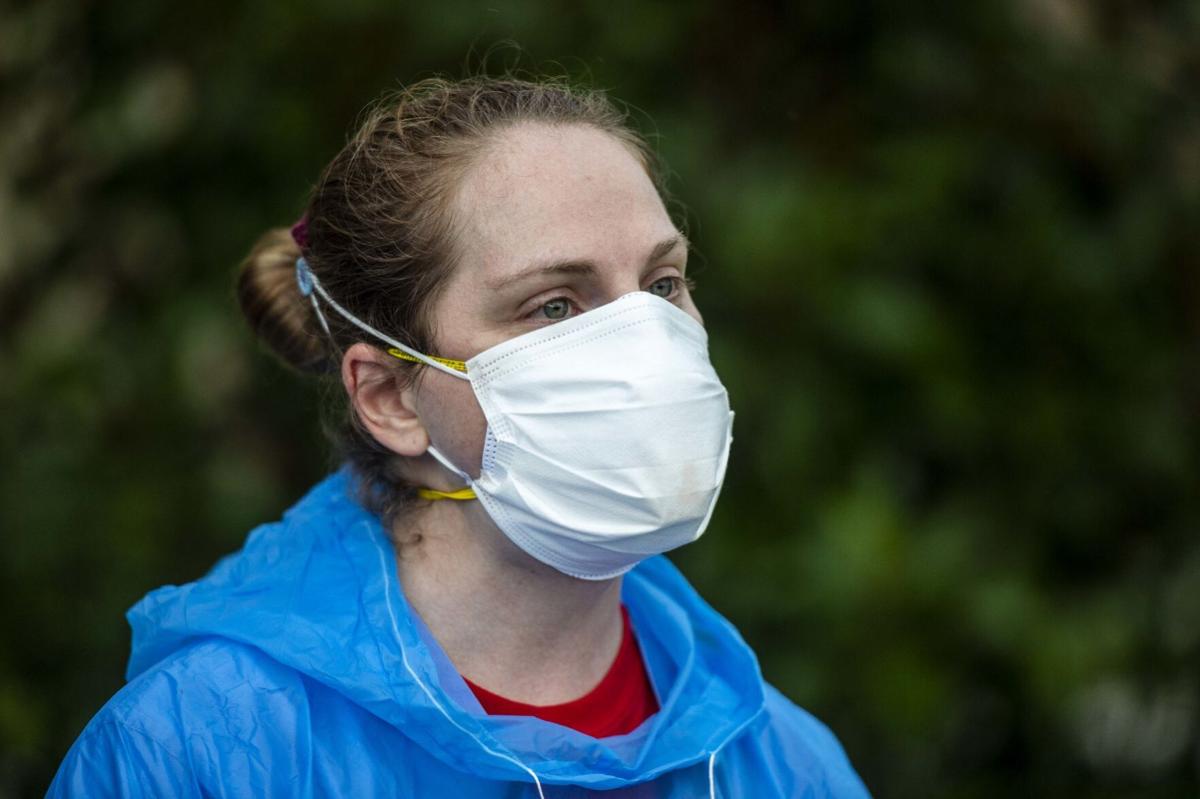 Lynchburg-area colleges and universities Wednesday reported a total of 59 active COVID-19 cases among students and staffers, marking the second week in a row the total has fallen at local institutions of higher learning.
Liberty University reported 39 total cases, continuing a steady two-week decline in the number of active cases on campus, according to weekly updates from the university's COVID-19 dashboard.
At least 29 Liberty students and 10 employees currently are sick with COVID-19. Last week, the university reported 31 student and 16 employee cases. Liberty defines an active case as an infection reported in the past 10 days.
The number of overall COVID-19 cases in the region has been on the decline since new daily infections peaked in the middle of January. The Central Virginia Health District, which includes Lynchburg and the bordering counties, has reported 885 new cases in the past seven days, down from the 1,072 cases reported during the last week of January.
Liberty, which with about 15,000 students is the largest local college or university, began holding in-person classes late last month after students spent the first week of the semester taking online classes to help limit the spread of the virus. The approach was aimed at minimizing a spike in cases in the first weeks of the semester as students from across the country returned to campus.
Cody Vazquez, a junior studying nursing, said students and instructors in his program have largely abided by mask requirements and social-distancing rules. He said he feels safe on campus but noted his experience as a nursing student is likely different from others, including underclassmen enrolled in large general education classes.
"Liberty is at least making an effort to keep students safe, but there is only so much they can do," he said.
Other students, however, have noticed occasional lapses in rule- following among their peers and professors. Vincent Nicotra, a senior studying business, said there has been a noticeable drop-off in mask-wearing on campus when compared to last fall. He also is worried too many students are being crowded into classrooms and campus buildings without proper social distancing.
"It's pretty bad," he said. "I'm trying to stay safe from COVID. But after classes the hallways get super crowded. There are hundreds of people rushing through very tight hallways just because that's the way the buildings are laid out."
As cases have fallen at Liberty, so have the number of students in quarantine. As of Wednesday, school officials have instructed 78 on-campus students to quarantine due to a potential exposure to the virus or because they've developed symptoms associated with COVID-19, according to the dashboard. Last week, 104 on-campus students were in quarantine.
Another 65 Liberty commuter students have been instructed to quarantine at their off-campus homes, up from the 52 commuter students asked to quarantine last week. At least 36 employees also have been asked to quarantine, down from the 63 employees told to quarantine last week.
Since Jan. 18, 104 students and 50 employees at Liberty have tested positive for the virus. That is in addition to the 999 students and 292 employees who tested positive during the fall semester and winter break.
At the University of Lynchburg, there are 10 active cases among its students and three active cases among its faculty and staff members. Last week, there were six student cases and five employee cases. A total of 26 students, 13 of whom live on campus, are in quarantine.
Randolph College, which began classes last week, reported just one active student case and three active employee cases. There was just one positive student case on campus last week, according to the college.
Central Virginia Community College, meanwhile, has reported one active COVID-19 case among its staffers in the past two weeks. At Sweet Briar College in Amherst County, there are two active student cases and three people are in quarantine.
Health officials have not yet identified any outbreaks on local college campuses since spring semester classes began last month, according to the Virginia Department of Health. Last fall, at least four outbreaks were discovered, including an outbreak at Liberty that was tied to 31 cases. The department defines an outbreak as two or more confirmed COVID-19 cases associated with a particular setting.
In addition to the 59 cases reported locally, colleges and universities across Virginia last week reported a total of 734 active COVID-19 cases among students and employees, up from the 551 cases reported a week earlier, according to a state dashboard tracking cases at some of the largest institutions in the state.
The dashboard, which aggregates data from 16 public and private institutions in the commonwealth, does not include COVID-19 case information from any of the colleges and universities in the Lynchburg region.