Eight-year-old Tinley Clauss' hand was raised before Jay Pratley finished asking the question.
Tinley hasn't been in a traditional classroom since March, so on Thursday she was eager to show how much she had learned about alpacas at Smith Mountain Lake Farm.
Since schools were ordered to close at the start of the coronavirus pandemic in March, student learning has looked much different for many families. Area school divisions have adopted hybrid, remote and virtual learning options, as COVID-19 restrictions limit the amount of students that can be in a classroom or on a bus at one time.
Farms, historical sites and other alternative educational environments in the Lynchburg area are seeing an increase in kids and families looking to get out of the house for hands-on learning opportunities to replace the in-person, teacher-led instruction their students are missing.
Tinley's mom, Ashley Clauss, said she chose to homeschool Tinley and her 7-year-old brother, Decker, this year. Clauss said her family — Greensboro, North Carolina natives — has been living in their Bedford County home at Smith Mountain Lake for the past several weeks.
As a way to get her children out of the house, Clauss said, she's been taking Tinley, Decker, 4-year-old Deagan and 13-month-old Tavin on field trips to various learning spaces around them. They've been to a fire station, apple orchard and, now, an alpaca farm.
"I'm trying to find educational opportunities for them that are fun and informative and can get us outside," Clauss said. "And they're learning about things they typically wouldn't be."
Robbin Martinelli, co-owner of the farm, said the farm is always busy with visitors, but they have seen an increase in kids and families coming by the farm since the school year began.
"This particular year, we're seeing a lot of parents and grandparents who, with remote learning, have had to become teachers overnight," she said.
The farm is more than a petting zoo, Martinelli said. It's a hands-on educational facility. Visitors can sign up for a guided, interactive, 90-minute tour where they learn about the science and history of alpacas. Then, visitors are able to feed, hug and hold some of the alpacas on the farm.
Pratley, co-owner of the farm, leads the tours, teaching visitors everything alpaca — what they eat, where they come from, what animals they're related to and what can be made with their fur.
"No offense," Clauss told Pratley, "but it was a lot more interesting than I thought it was going to be."
Pratley laughed: "We hear that a lot."
Tinley said she was excited her science and history lessons for the day consisted of petting cute alpacas instead of working out of a book all day.
On the farm, Pratley said, visitors are not required to wear masks, as they are outside and have the space to spread out in the groups they came with. Inside the gift shop, however, masks are required.
SeaQuest Lynchburg has also seen an increase in families and students visiting its location in River Ridge Mall.
Cindy Capps, program and educational coordinator at SeaQuest Lynchburg, said the interactive facility closed in March until early June. Slowly, the facility has been reopening and, she said, SeaQuest is seeing families seeking an interactive educational environment for their students.
"A lot of parents are using us as an opportunity to get kids out of the house and to get into a more interactive environment," Capps said.
Since reopening in June, Capps said, SeaQuest has slowly been resuming interactions with animals and educational programs.
Area school divisions are not allowing field trips right now, so Capps said SeaQuest developed virtual field trips and other educational videos that students can watch on its Facebook page and YouTube channel.
"We just want to make every option available that we possibly can for families during this time," Capps said.
Danny Johnson, owner of Johnson's Orchards in Bedford County, said the orchard typically sees 3,000 to 5,000 people visit the orchards with school field trips every year. Though field trips aren't happening this year, Johnson said they are still seeing families bring their children out to pick apples, play and pet animals.
Johnson said the orchard has adopted many COVID-19 restrictions, such as requiring masks while visitors are inside or near other people and asking groups to stay socially distanced from other groups when possible. Still, he said, families are using the orchards as a way to get outside.
"We've got a little bit of everything," Johnson said. "There's plenty for kids to do out here."
In addition to harvesting and learning about apples, visitors at Johnson's farm can sit down for a picnic lunch, and visit and feed the peacocks, chickens, ducks, pigs, llamas, goats and other animals on the farm.
Caitlin Curtis, director of education and donor systems at Red Hill, the final home and burial place of Patrick Henry in Campbell County, said Red Hill has been holding "home school days" for home-schooling families to come visit the historical buildings, museum and trail on the 1,000-acre property.
With so many events canceled amid the coronavirus pandemic, Curtis said they heard homeschool families in the community are having a hard time finding places that are open for visitors and implementing health restrictions.
"We wanted to do something to show that we're here for them right now," Curtis said. "And it was very successful."
Much of the grounds are self-guided, she said, so parents and children are able to take as much or as little time on the trails and in the buildings as they wish, without worrying about being in large crowds.
Curtis said Red Hill, like SeaQuest and Johnson's Orchards, usually sees a lot of school field trips around this time of the year. But, Curtis said they're still seeing kids on the grounds daily.
"Even with some changes we've made during the pandemic, we're still offering a fun, interactive educational experience for kids and adults," Curtis said.
Ashley Clauss said she's enjoying her family's little field trips just as much as her kids are. During their tour at Smith Mountain Lake Farm Thursday, Clauss said she had to stop herself from texting her husband all the fun facts she was learning about alpacas.
"Stuff like this is so much more fun than doing work out of a book all day," she said. "It's better for them and it's better for me."
Smith Mountain Lake Alpaca Farm
Smith Mountain Lake Alpaca Farm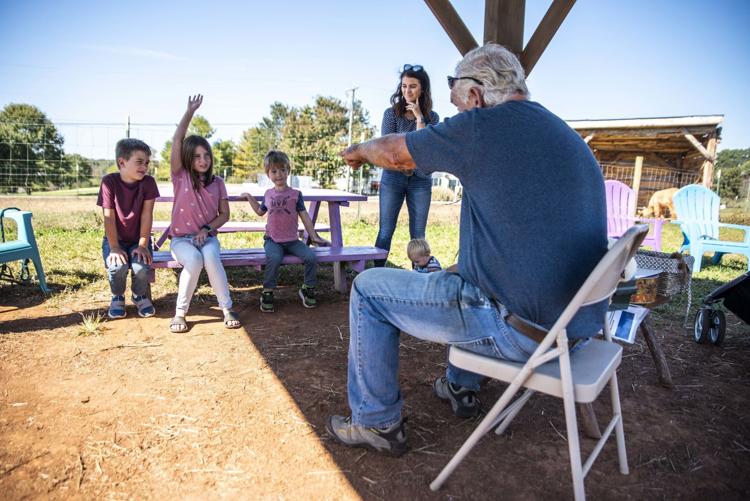 Smith Mountain Lake Alpaca Farm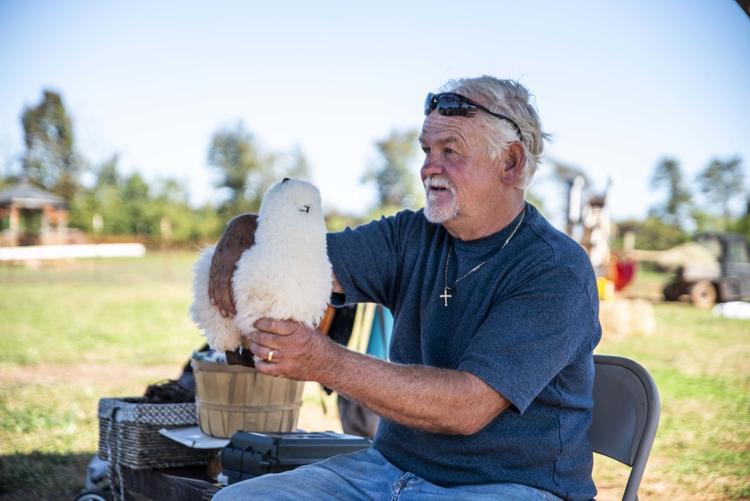 Smith Mountain Lake Alpaca Farm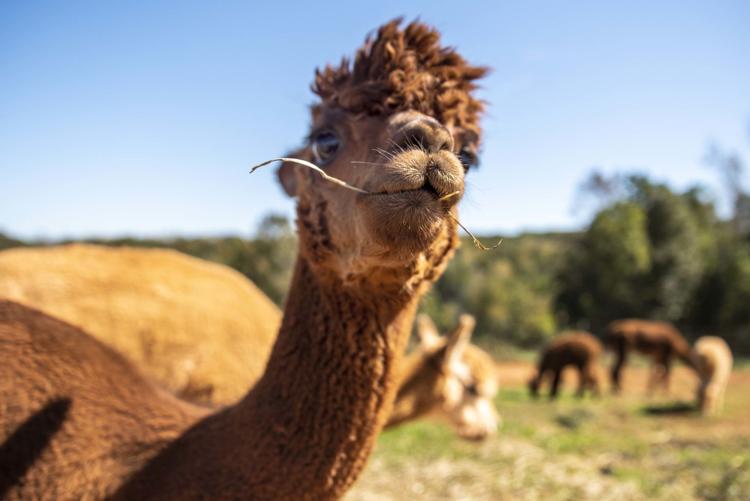 Smith Mountain Lake Alpaca Farm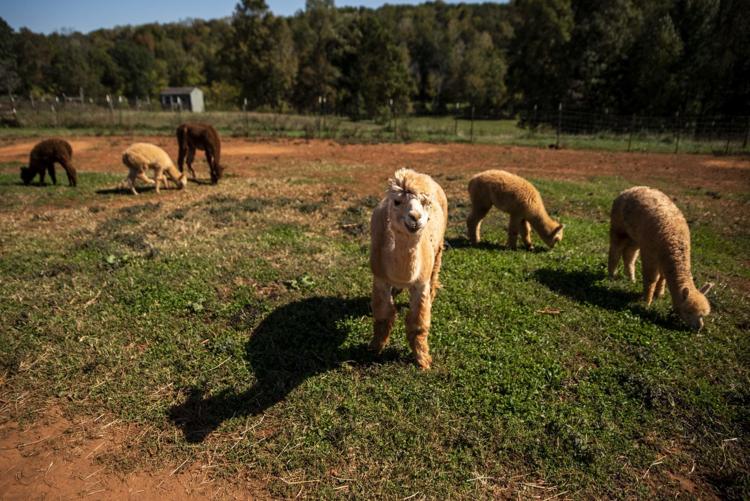 Smith Mountain Lake Alpaca Farm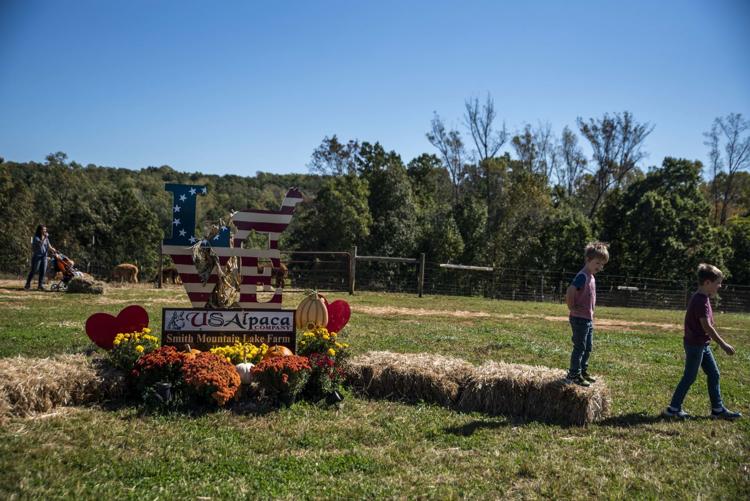 Smith Mountain Lake Alpaca Farm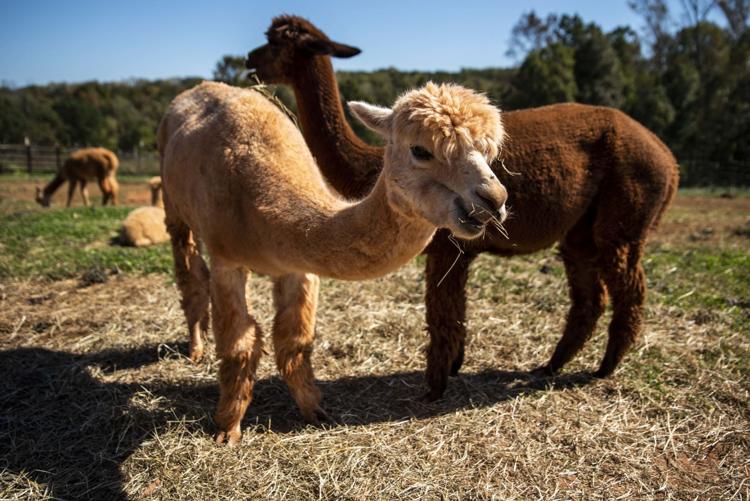 Smith Mountain Lake Alpaca Farm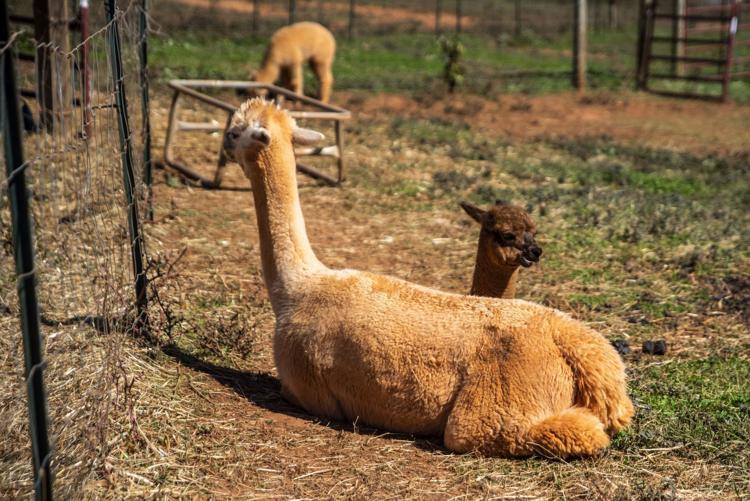 Smith Mountain Lake Alpaca Farm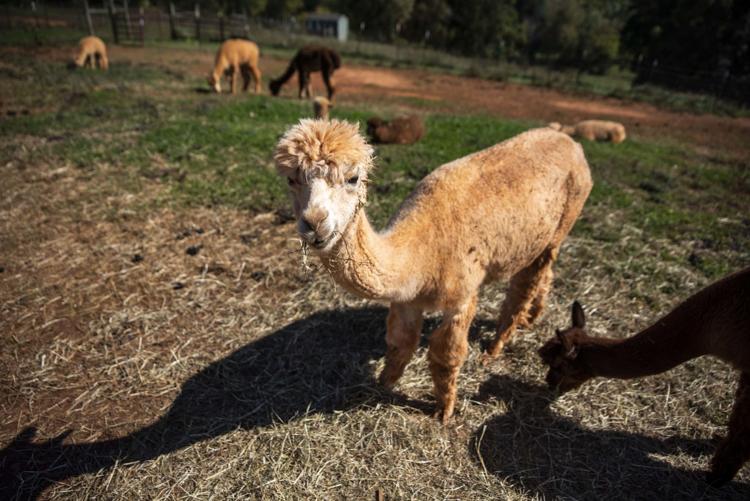 -- Hide gallery titles -- Newsadvance
Concerned about COVID-19?
Sign up now to get the most recent coronavirus headlines and other important local and national news sent to your email inbox daily.