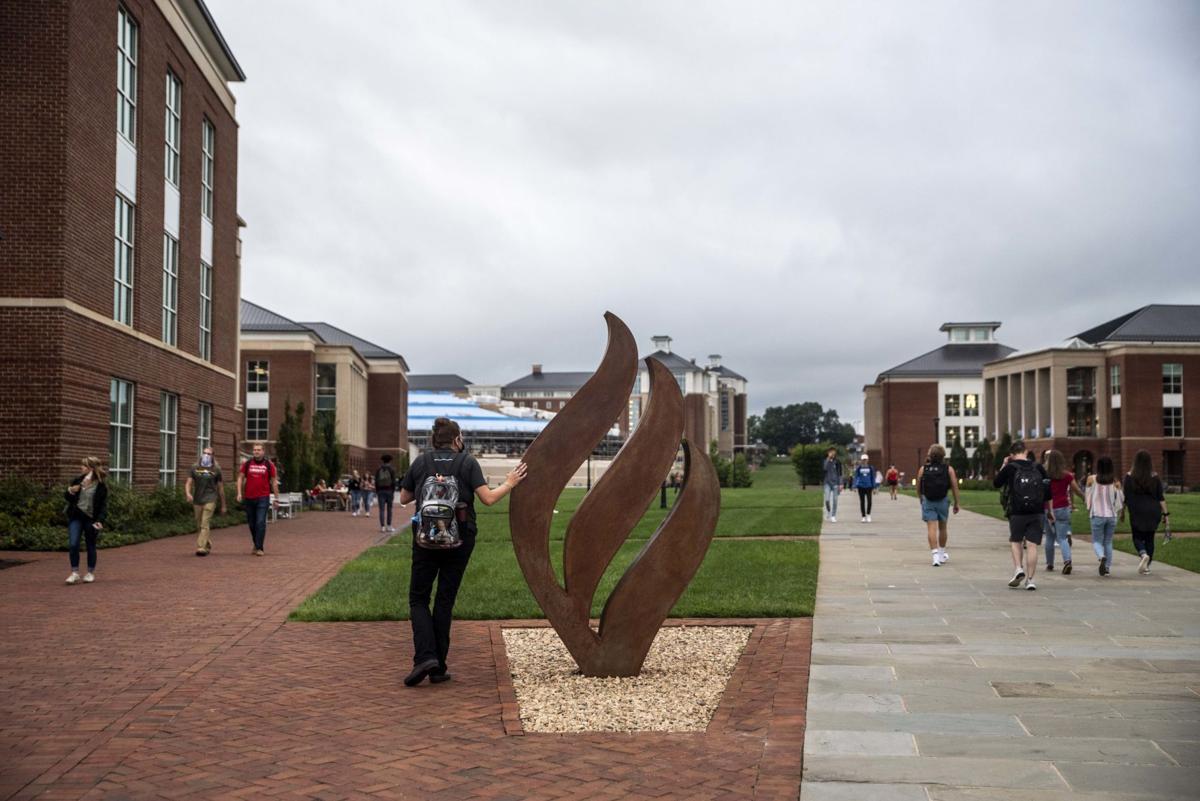 With the fall semester drawing to a close for Lynchburg-area colleges, thousands of students are preparing to make their way home this week amid a surge in coronavirus cases across the country.
National public health officials have recently urged Americans not to travel for Thanksgiving as cases rapidly climb in virtually every state.
But with colleges in the region wrapping up in-person classes early to prevent students from shuttling back and forth during the holiday season, many have little choice but to trek back home in the coming days.
To help mitigate the risk of spreading or being exposed to the virus, local college officials and public health leaders are encouraging students to adhere closely to national and state guidelines.
"It's everyone's responsibility over the holidays to remain vigilant and to keep practicing the public health advice," said Lindsey Lockewood, public information officer for the Central Virginia Health District, which includes Lynchburg and the neighboring counties. "That includes frequently washing your hands, disinfecting surfaces and wearing a mask when around others."
Lockewood said the department is encouraging college students to minimize their interactions with other students in the two weeks before their trip and to travel home alone in their personal vehicles.
At the University of Lynchburg, officials have tried to offer some confidence for students worried about bringing the virus to their hometowns. In a partnership with the state health department, the school offered free coronavirus tests to students without symptoms of COVID-19 at a Nov. 11 pop-up clinic.
Of the 104 students who chose to get tested for the virus, five received a positive test result, according to the university. About 3,000 students attend the university, including about 1,300 who live on campus.
"As we continue to have new cases on campus, we felt it was important to offer students the option of testing prior to returning home for the break," Michael Jones, associate vice president of communications and marketing for the university, said in an email.
"It also provided us with information about the prevalence of COVID on campus."
As of Friday, 12 students are sick with COVID-19 and 42 students are in quarantine, according to figures posted on the university's website every weekday morning. Those numbers reflect a slight increase from the nine COVID-19 cases reported on Wednesday.
Jones said a small number of students are expected to remain in quarantine when the semester ends on Tuesday.
"We are prepared to provide them with meals and support until they are cleared to exit quarantine and return home for the extended break," Jones said. "We do not yet know the exact number of students who will be in this situation."
In contrast, Sweet Briar College in Amherst County has gone several weeks without reporting a positive COVID-19 case among its about 400 students. The small liberal arts college also is ending its semester prior to Thanksgiving.
Liberty University, meanwhile, plans to end in-person instruction ahead of Thanksgiving but will offer online instruction for the last week of classes after the holiday. Exams also will be administered remotely for its about 15,000 students.
Campus housing will continue to stay open through mid-December for students who choose to return to campus. Spokesman Scott Lamb said he did not know how many students were expected to return after the upcoming break. Roughly 8,000 students live in campus dorms.
Like the University of Lynchburg, Liberty will continue to offer quarantine space to students who have been exposed to the virus as long as it is needed. As of Wednesday, there were 113 on-campus students in quarantine.
"We'll have quarantine space as long as the nation and our own local area is working through the pandemic," Lamb said.
Lamb, however, said students currently in quarantine are free to leave campus if they choose to travel home for the holidays.
In an email to students and staff members, university officials instructed those who opt to leave quarantine to not use commercial or public transit on their trip home.
The school has encouraged students to use separate bathrooms and bedrooms, if possible, for the first two weeks after their arrival home.
Officials also have asked students to limit their social interactions during the holiday break.
"Be particularly conscientious about following the core COVID-19 prevention steps when around people who are older, have underlying health conditions, or are otherwise vulnerable to severe illness with COVID-19," university officials wrote.
Concerned about COVID-19?
Sign up now to get the most recent coronavirus headlines and other important local and national news sent to your email inbox daily.