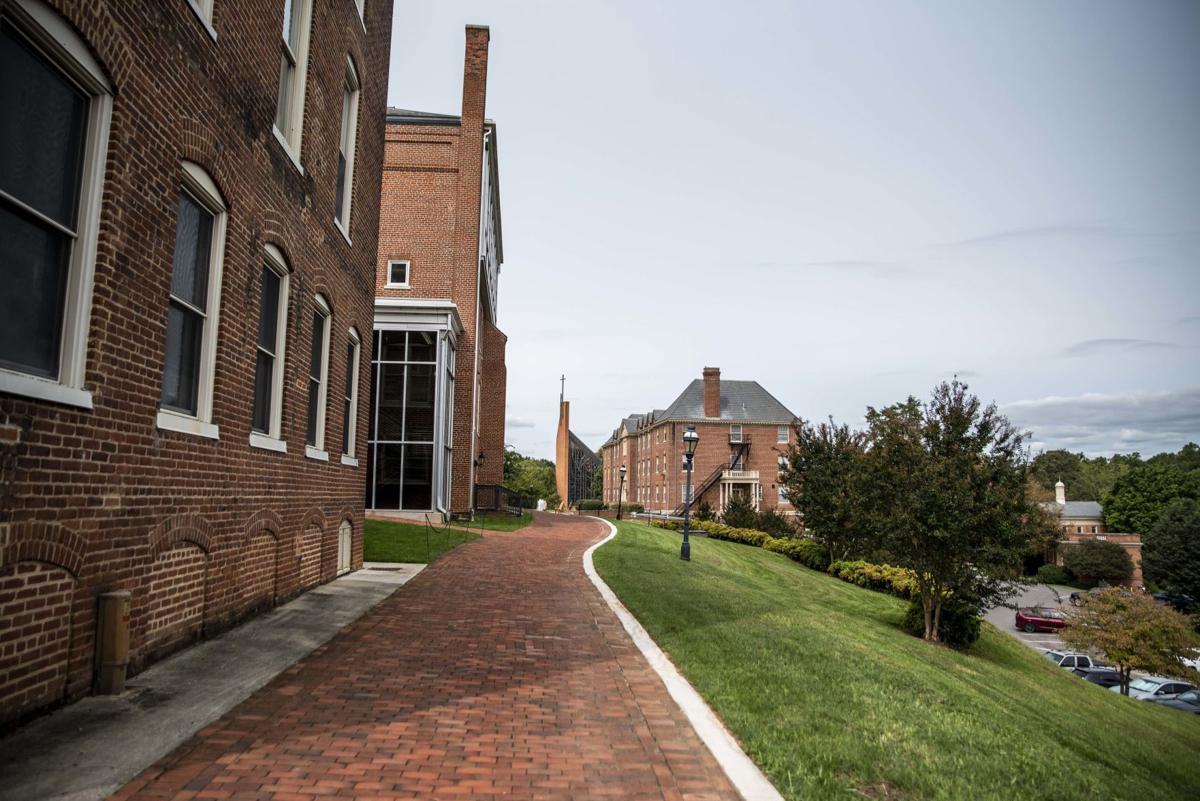 As the fall semester comes to a close with many Lynchburg-area college students already home for a long winter break, higher education institutions in the area are evaluating how they managed the COVID-19 pandemic and what operations will change as the spring semester approaches.
Sweet Briar College in Amherst County and the University of Lynchburg, Randolph College and Central Virginia Community College in Lynchburg welcomed students back for an unforgettable fall semester in August. Administrators with each of these institutions said they learned a lot this semester and know what they need to change for the spring.
Meredith Woo, president of Sweet Briar College, said the college's "favorable environment" — such as its secluded and large campus, housing availability and already small class sizes — made it uniquely qualified to weather the pandemic. But, she said, there was still concern in the summer over what curveballs might be thrown their way.
Sweet Briar College ended the fall semester before Thanksgiving and reported only 11 positive cases of COVID-19 among the less than 500 students and staff on campus.
"I can't tell you how incredibly proud I am of our women," Woo said.
In the summer, Woo said the college formed several task forces to plan and prepare for the fall semester, and those groups are already working to make adjustments for the spring semester.
This semester, the college heavily relied students spreading out and using outdoor spaces for classes, studying, dining and exercise. As the temperature begins to drop, Woo said, some of those outdoor spaces will not be as comfortable, but the college is considering how it can best use its indoor spaces for those activities while remaining distanced and safe.
Though inconvenient, Woo said students and staff complied with the college's safety measures, which included frequent cleaning, mask requirements, limited social gatherings, one-way doors and hallways, and social distancing. Many of those measures will remain the same in the spring, she said.
The college adjusted its fall calendar to remove some breaks in order to end the semester before the Thanksgiving holiday to avoid students traveling and then immediately returning to campus. Woo said administrators received feedback from students that their schedules were intense and they missed having those breaks.
Woo said the college is planning to arrange 10 days off for the spring semester so students have days to catch up, relax or spend time with friends.
Officials at the University of Lynchburg said they heard the same concern from many of their students. Instead of spring break, Michael Jones, UL's vice president for university communications and marketing, said the university plans to have wellness days spread out through the spring semester so students are still discouraged from traveling to and from campus but still get a break from the hustle and bustle of classes.
Jones said students and staff alike are experiencing "COVID fatigue" and, when they return for the spring semester, will need a day to spend outside with no Zoom calls to attend to.
"We know that they always look forward to [spring break]," Jones said. "These days will hopefully give them a chance to refresh and recharge through the semester."
With most classes online and only a few small groups meeting in person for lab-based courses, Central Virginia Community College students and staff are also experiencing some fatigue, according to Chris Bryant, vice president of institutional advancement at CVCC.
Bryant said the sooner the college can safely offer in-person instruction, the better.
"Our students want to be in a face-to-face group," Bryant said. "Our faculty say all the time that it's exhausting to be in a Zoom instructional world."
Bryant said the college will stay in the virtual environment through the spring semester.
The college has seen 17 positive cases of COVID-19 among students and staff this semester.
The University of Lynchburg also ended its fall semester before Thanksgiving and reported 163 total cases of COVID-19 among its on-campus and off-campus students and less than 10 cases among staff.
Jones said the university attributed that initial rise in cases to students' return to campus and has plans in place to better facilitate the move-in process and begin testing students quicker once they arrive in hopes of avoiding another early spike. Many of the college's mitigation strategies will stay the same, he said.
Randolph College's mitigation strategy was to close campus and operate completely online for the fall semester. Bradley Bateman, president of the college, said the campus is set to open for on-campus living and some in-person classes for the spring.
Bateman said the college had three staff members test positive for COVID-19 in the fall, one of which was working remotely.
Residence halls are scheduled to open for the spring semester at 9 a.m. Jan. 30, according to the college's 2020-21 academic calendar. Spring classes are set to begin Feb. 1.
Currently, Bateman said, about a third of the college's nearly 600 students are planning to stay remote and about 350 plan to return to Lynchburg in the spring. About 75% of the college's faculty will be returning to teach in person, he said.
Bateman said one reason the college did not feel comfortable opening in the fall was the inaccessibility of testing for asymptomatic individuals. Now that that testing is available, Bateman said the college will be following the example of the University of Richmond and attempting to keep a handle on the virus by randomly testing its student population.
Bateman said many students returning are student athletes and will be tested sometimes multiple times a week.
Bateman hopes the fact that students and faculty have the choice to return or not will make them more willing to put in the work, wear their masks and follow the college's mitigation guidelines so the campus can safely open, and stay open, in the spring.
"I hope there will be some positive energy around [masks and social distancing]," Bateman said. "We know we want to be together and we know what we have to do to make that work."
Liberty University saw 996 total cases of COVID-19 among its students and staff from Aug. 16 to Dec. 1. According to a post on the university's website, students are set to begin to return to campus following the winter break on Jan. 14. Students are required to quarantine from Jan. 15 through Jan. 25. Spring classes begin online Jan. 18 and in-person instruction is set to resume Jan. 25.
According to the website, face coverings will be required in residence halls and common areas, and frequent hand washing and social distancing are required. While quarantining after the break, students must refrain from social gatherings, the post said.
Officials at LU and Virginia University of Lynchburg did not respond to requests for interviews by press time.