During the past year, Lynchburg-area colleges and universities were forced to close their campuses, shift instruction online and form plans to reopen — and remain open — amid the COVID-19 pandemic.
Despite constant changes to guidance and daily operations, officials with Liberty University, the University of Lynchburg, Sweet Briar College, Randolph College and Central Virginia Community College said they saw new levels of flexibility, creativity and teamwork from students and faculties this year.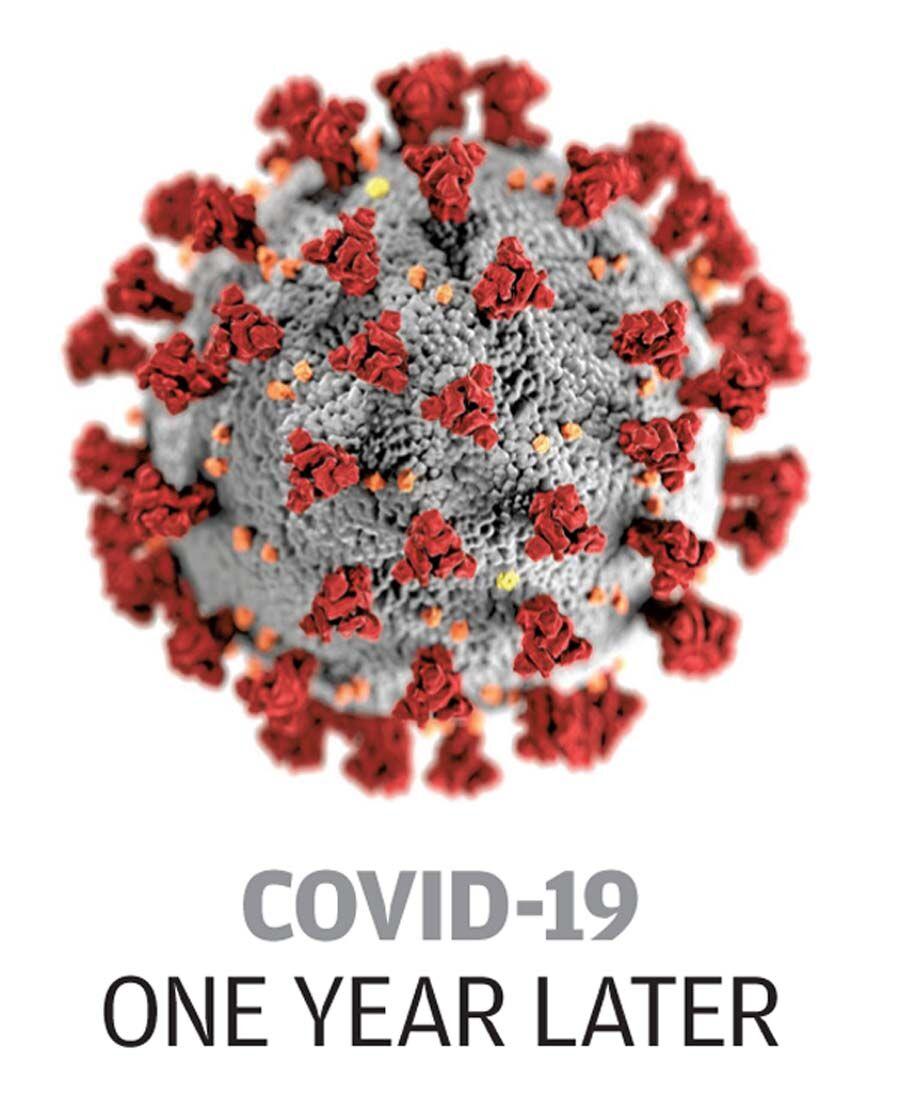 Keith Anderson, executive director of the Health & Wellness Office of Liberty University, credited students and staff for their ability to react to the situation and remain flexible.
"The resilience of our students and employees and campus population is really what got us through," Anderson said.
Following spring break 2020, the university brought students back to campus but shifted classes online in order to limit the amount of interaction between members of the campus community. Anderson said the university made the decision it would open for in-person classes in fall 2020, requiring a commitment from administrators to adapt spaces on campus to accommodate in-person classes with health mitigation strategies in place and a commitment from students to follow those mitigation strategies.
Shanna Akers, dean of the school of nursing at Liberty University, said the university's long history with online education made the shift to online classes in the spring virtually seamless for staff and students. Many of the university's staff already taught in an online environment before the pandemic, she said, so there was an abundance of support for staff members who had never taught virtually before.
For other colleges, that shift didn't come as naturally or as easily.
Allison Jablonski, provost of the University of Lynchburg, said the pandemic tested the university's ability to offer online classes.
Jablonski said while the university's winter and summer courses as well as some graduate degree programs were primarily delivered online before the pandemic, the university didn't have much experience with offering undergraduate classes online.
Now that students and professors are more familiar with online learning, she said, online learning is here to stay. She said she hopes this flexibility that was forced on the university during the pandemic will allow nontraditional students, such as parents or someone pursuing their career full time, to take classes and complete their degrees online.
Alison Morrison-Shetlar, president of the University of Lynchburg, said this year was full of learning for staff and students.
"It is a dynamic institution and the people here are very innovative; they're very collaborative," Morrison-Shetlar said.
Randolph College shifted to remote classes in spring 2020 and did not reopen for the fall semester. The college reopened campus to students for housing and in-person classes in January for the first time after a more than 10-month closure.
Bradley Bateman, president of the college, said the few staff members at Randolph College who had experience teaching online summer school courses stepped up to help their colleagues navigate that transition.
"I don't have enough ways to say how wonderful our faculty is," Bateman said.
Christopher Bryant, vice president of institutional advancement at CVCC, said the college has been offering online classes since 1999, but had to transition to a hybrid mode of online learning. While online classes typically were asynchronous, the college's hybrid classes offered real-time, or synchronous, interactions with professors and classmates.
Bryant said the college worked this year to address the technology divide among its students and the inability of some students to access the internet and internet-accessible devices. The college launched its first ever loaner laptop program, extended WiFi availability into the parking lots of its buildings and even supplied students with personal WiFi hotspots.
"We really realized that we wanted to meet students where they were, and we have to be successful," Bryant said.
One downside to the increase in remote working and learning, Bryant said, is the extended hours some staff have been taking on as they're working to be as accessible for students. In the virtual world, he said, it's difficult to set boundaries for when work ends.
"That's going to be taxing in the long run," Bryant said. "As a workforce, I think we're really going to have to look at how we differentiate work time and on-call time and availability."
Sweet Briar College opened campus fully for in-person learning, living and dining in the fall, and President Meredith Woo said college officials recognized the need for the students to be together and knew the campus afforded the space and small class sizes to accommodate the health mitigation plan.
Woo said the college remained in constant collaboration with its students to address their needs while keeping campus open and healthy.
Officials at area colleges and universities said they were financially conservative when creating their budgets last spring, when the financial effects of the pandemic still were uncertain. Because of that, many said they fared well financially this year and remain fiscally sound.
Some higher education institutions across the Lynchburg area also said donations are up this year when compared to last year.
Bryant said donations at the CVCC Educational Foundation are up nearly 15% when compared to last year.
"People understand that our students have needs and they're giving to those needs," Bryant said.
At Randolph College, giving is up about 35% this year compared to this time last year. Bateman said the percentage of the college's alumni who have given is up about 2%.
Woo said the college set a goal to raise $1 million during its annual March Days of Giving fundraising campaign, and ultimately surpassed that goal by raising $1.8 million.
"That shows how totally committed our alumnae base remains and how pleased they are with the direction of the college," Woo said.
Sweet Briar's revenue, Woo said, was not as negatively affected this year as some other colleges across the nation, because it was able to fully open for on-campus living and dining in the fall.
State and federal relief funds also helped colleges and their students this year.
According to Bryant, CVCC received $1.8 million in Coronavirus Aid, Relief and Economic Security (CARES) Act funds — half of which went directly to students. The college also received $3.2 million in Coronavirus Response and Relief Supplemental Appropriations (CRRSA) Act funds, he said.
Morrison-Shetlar said the out-of-classroom experience on a college campus is just as important as the academic experience, so UL had to plan for ways to ensure students still were getting that full college experience amid a pandemic.
With convocation and other large gatherings unable to be held like normal, Anderson said the student experience at Liberty was affected by the pandemic.
"I think our students are longing to be together again," Anderson said.
Officials at each institution said they are planning for the fall and waiting to see more guidance from the state and health officials before finalizing and releasing those plans. With the number of new COVID-19 cases trending downward and vaccine distribution climbing, their hopes are high for a return to a sense of normalcy in the fall.
Through the summer, Bryant said, CVCC will remain in its current model, offering remote classes with limited in-person meetings for hands-on lab time. The college's reopening task force is planning for what fall reopening will look like, but Bryant said he expects the college to offer a combination of hybrid, in-person and online classes.
While he envisions there will be more students and staff on campus, he said he expects some who find the hybrid model more convenient to continue taking advantage of remote learning.
"Every portion of our population is so excited about being back together," Bryant said. "I think there is an overwhelming majority that do anticipate a great day in the fall where we can be back together appropriately, and that day can't come soon enough."