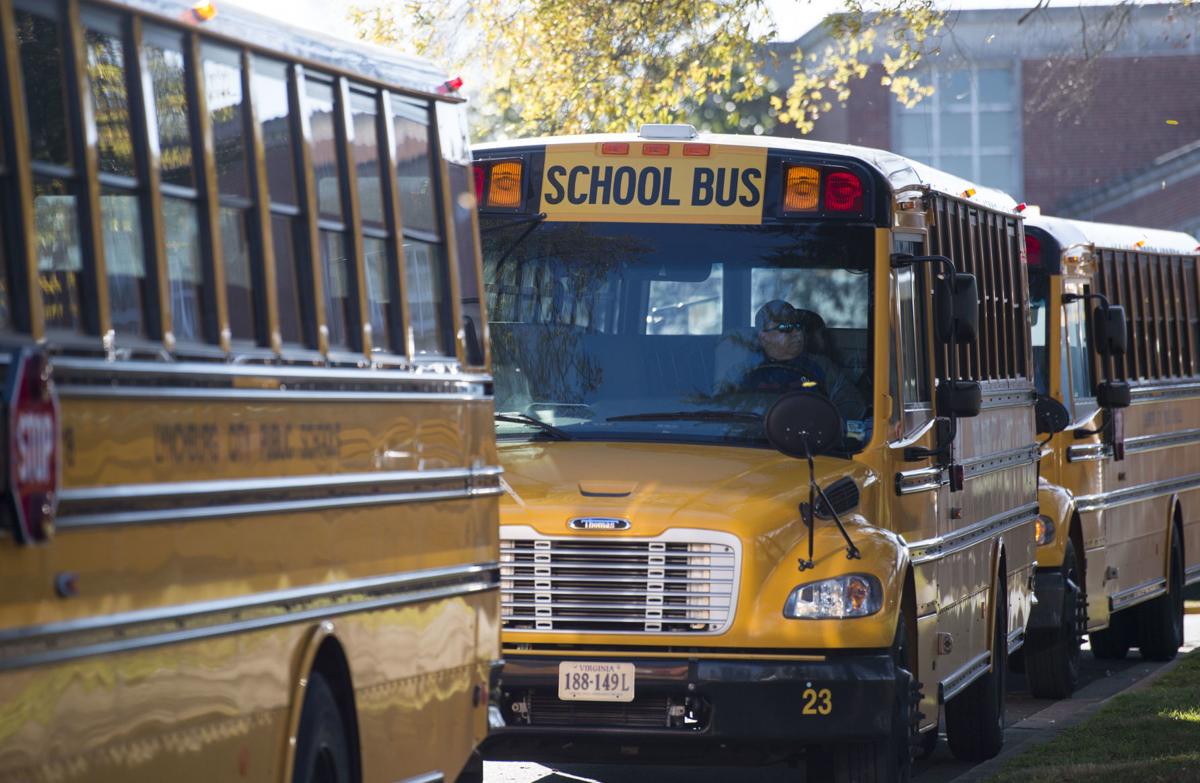 After an unusual school year with remote and hybrid learning, school divisions in the Lynchburg area are gearing up for robust summer school opportunities — with record-level enrollment.
More than 1,700 students have enrolled in summer learning opportunities in Lynchburg City Schools, officials said last week, which is more than double the number of students they served during summer 2019.
"This summer, our priority is face-to-face learning, students in buildings four days a week because we are so excited, and teachers are so excited, to have students back five days a week in the fall," said Allison Jordan, director of curriculum and instruction for the division.
Jordan said teachers identified students who struggled with learning this year and encouraged them to enroll in one of the several summer school programs the division is offering.
The division is partnering with the YMCA of Central Virginia to offer the Power Scholars program at the city's elementary schools. Rebecca White, director of achievement gap programs at the YMCA of Central Virginia, said the program's goal is to help mitigate summer learning loss in the more than 700 students who have enrolled.
White said students typically lose three to six months of learning during the summer break, and studies have shown the pandemic has caused an additional seven to nine months of learning loss among students across the country. This in-person experience over the summer will be most important for students who have been out of the classroom more than they have been in the classroom this year and those who didn't have the supports they needed for remote learning from home, White said. 
Nearly 200 students have enrolled in the division's Promoting Excellence Through Accelerated Learning (PETAL) program. This program offers enrichment opportunities, such as project-based learning and Science, Technology, Robotics, Arts and Math (STREAM) activities, for students who already are performing above grade level.
More than 600 secondary students will be attending school four days per week for in-person instruction, remediation and credit recovery. 
At the Lynchburg City School Board's June 1 meeting, Steve Gatzke, senior director of finance and operations, said the division is working to provide transportation to all students who need it for summer learning programs.
"I have to admit that it is tight," he said. "We have our routes all set up and ready to go, and adding people at this point is an inconvenience, quite frankly, and buses are full and drivers are sparse, but we will get them on a bus."
Campbell County Public Schools has 750 elementary students and 500 secondary students enrolled in its Summer Academic Recovery Program, according to Clayton Stanley, assistant superintendent for instruction in the division.
The five-and-a-half-week program, he said, targets the division's most vulnerable students and addresses academic needs students may have, including remediation and credit recovery. Students will attend school five hours per day, five days per week.
"One of our main goals for the summer program includes getting our students used to attending school, in-person, full-time," Stanley said in an email.
Stanley said the division is paying special attention to its students who were enrolled in virtual learning only for the 2020-21 school year, engaging with them and helping them adjust to life back in the classroom full time. Stanley said the division is focused on math and literacy recovery, and helping secondary students earn credits they need to stay on track to graduate.
"We are excited that our enrollment numbers are higher than in years past and proud of our teachers who have again stepped up to meet the challenges this recovery process will require," Stanley said in an email.
According to Joshua Neighbors, director of student services for Amherst County Public Schools, the division as of this week has enrolled 650 students in summer learning opportunities — more than double the 300 they served during summer 2019.
Beginning next week, Amherst County Public Schools will offer in-person, full-day summer learning for grades pre-K through fifth daily through the YMCA's Power Scholars partnership. This program will run through July 9.
In-person summer learning for sixth through 12th graders will begin next week and run through July 2. Neighbors said the division is offering a virtual summer school program with live instruction July 12 through July 30.
All of these programs will include both remedial opportunities for students who have fallen behind this year, and enrichment for those who are above grade-level.
Though the year has been difficult and long for teachers and staff, Neighbors said the division hasn't faced any staffing issues for the summer programs.
"At this time, ACPS is fully staffed for summer programming, and all families that have requested transportation are receiving it," Neighbors said in an email this week.
Nelson County Public Schools also is seeing an increased interest in its summer school programs, with more than 450 students enrolled in some sort of learning opportunity this summer, as of late last month.
Kim Douglas, director of elementary education for the division, said this year's summer learning was the largest summer program the division has ever seen.
Bedford County Public Schools officials are set to discuss summer school enrollment and planning at their Thursday school board meeting.
Staff writer Nick Cropper contributed to this report.
"We are excited that our enrollment numbers are higher than in years past and proud of our teachers who have again stepped up to meet the challenges this recovery process will require."

— Clayton Stanley, assistant superintendent for instruction for Campbell County Public Schools