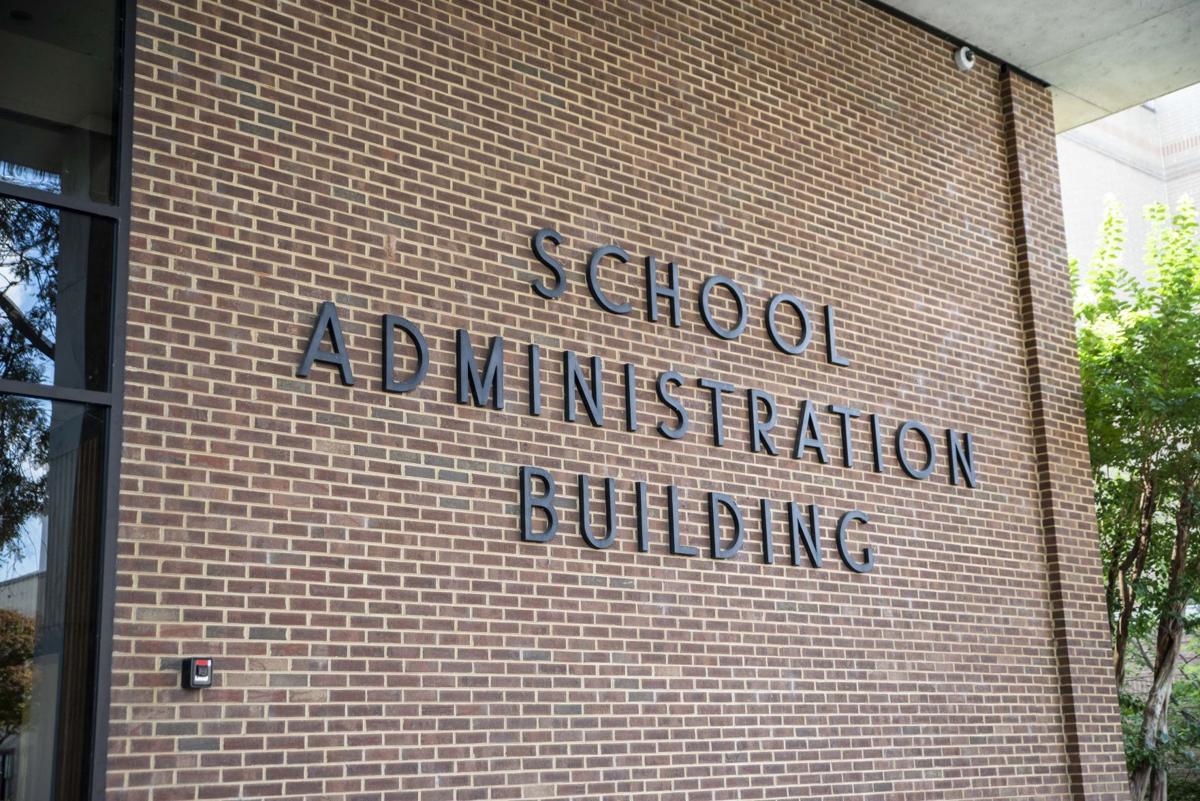 The Lynchburg City School Board voted Tuesday 7-2 to approve the division's fiscal year 2022 operating budget, which totals more than $100 million and prioritizes additional staff, pay scale step increases and technology support.
The operating budget includes state funding of nearly $58.5 million, $390,000 in federal funding and requests flat funding of more than $39.8 million from the city. The budget has a $2.2 million increase in revenues from this year's budget.
Outside the operating budget, the budget includes more than $26 million in grant funding, which includes nearly $16 million in Coronavirus Aid, Relief and Economic Security (CARES) Act and Coronavirus, Response and Relief Supplemental Appropriations (CRRSA) funds that will be used to develop and staff a dedicated remote academy — so the division can continue offering a virtual learning option for students — fund assessment tools and add two additional behavior coaches.
Board member Atul Gupta expressed his concern for using these one-time funds to support staff positions that would need to be funded in future years when these funds no longer may be offered, but said he would support LCS Superintendent Crystal Edwards and her staff in moving forward with this budget.
For the past several meetings and work sessions, school officials and school board members have been considering which budget items should be prioritized. In past discussions, the school board voted to include two salary scale step increases for all staff, additional pay scale steps to support pay equity among veteran teachers, six additional student seats at the Central Virginia Governor's School for Science & Technology and an employee tuition reimbursement fund of $75,000 in this budget.
Currently, the division's pay scale ends after 30 years, leaving veteran teachers' salaries frozen after they reach the top step. Reconfiguring the pay scale steps to add up to year 34 addresses pay equity for the division's veteran staff and comes with a price tag of $91,000 for fiscal year 2022. LCS Chief Financial Officer Kim Lukanich said these steps would affect about 40 division employees.
The budget also includes stipends and family health insurance plans for school board members. Currently, school board members apply and are appointed to the school board by city council and are not compensated.
According to the Code of Virginia, compensation for each appointed Lynchburg City School Board member may not exceed $2,400. Virginia school boards may pay the chairperson of the school board an additional $2,000.
The school board briefly revisited the topic of school board member stipends and health insurance at Tuesday's meeting, with board members Belle Evans and Gary Harvey expressing opposition to the addition of family health insurance plans for each school board member.
"I understand that we all work extremely hard, but I would argue that probably, with the exception of maybe the chair and possibly the vice chair, any of us spend more than 16 hours a week on the school board job," Harvey said. "That would clearly not even count as a part-time position in any business where you would be afforded full benefits such as this."
The budget includes $25,404 for school board member stipends. At $6,975 per school board member, the budget includes $62,775 for family health insurance plans for school board members.
Robert Brennan, vice chair of the school board, voted in favor of board member stipends and health insurance.
"My understanding is that we are not doing this so much for current board members but we're trying to do this as a way to recruit people to come and be willing to spend the time that we spend on the board, and particularly people who may not have the ability to have their own health insurance," Brennan said. "I think we're trying to reach out to a population of the city that would add to this board and this would be a benefit for them."
School board Chairman James Coleman said members would be able to opt out of the stipend and health insurance benefits.
Evans and Harvey cast the two opposing votes on the motion to approve the 2021-22 operating budget, but the motion passed with the other seven board members voting in favor.
Edwards said school administrators are set to present the budget to Lynchburg City Council at its March 30 meeting. City council is scheduled to adopt a final city budget in May.
The next school board meeting is scheduled for 5 p.m. April 13 at Dunbar Middle School. The next school board work session is scheduled for 5 p.m. April 20.