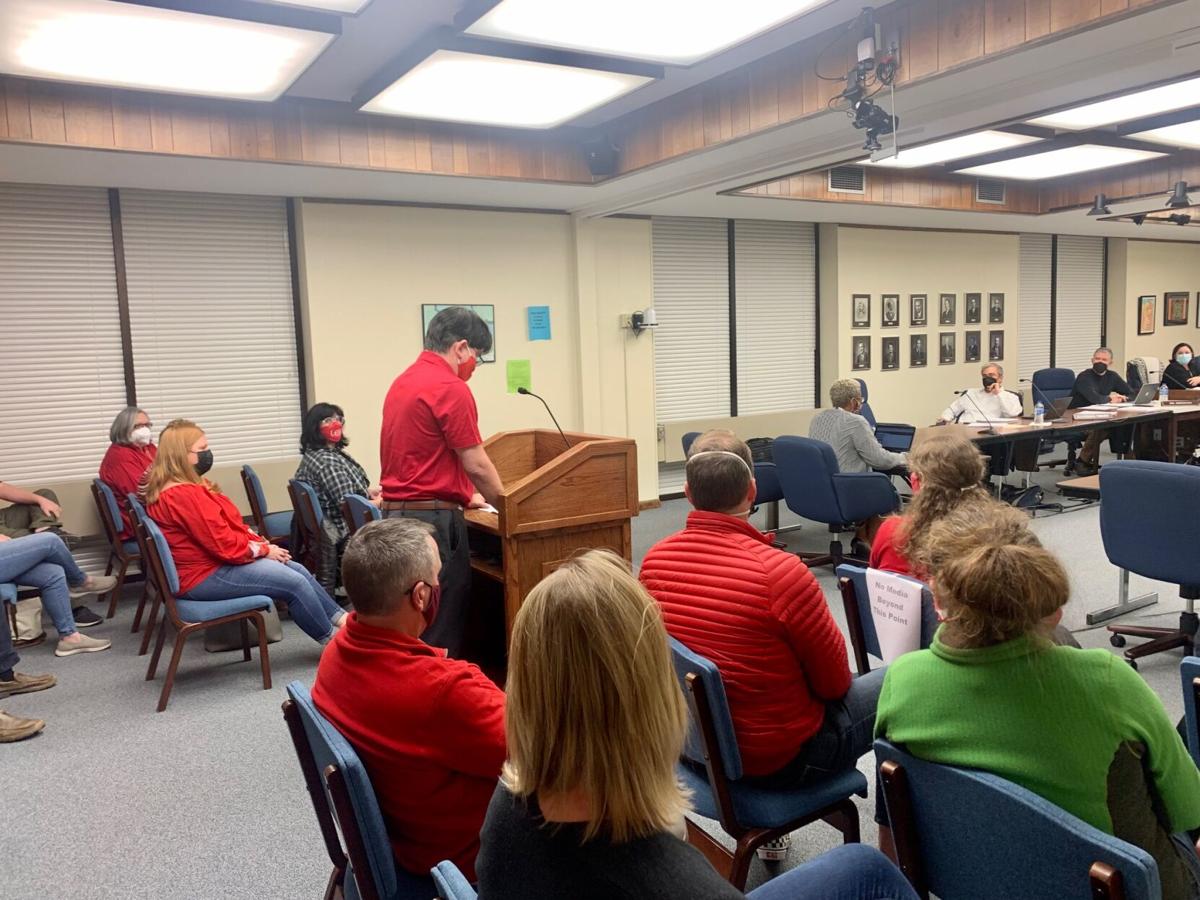 A group of Lynchburg City Schools teachers attended Wednesday's school board meeting to send a message: there's a need for collective bargaining in Lynchburg City Schools.
Aaron Reid, an LCS graduate and veteran teacher of 24 years, addressed the board on behalf of the Lynchburg Education Association during the public comment section of Wednesday's meeting.
Reid, spokesperson for the association's collective bargaining committee, said the LEA hopes to come to an agreement with the school board that would allow the group to participate in collective bargaining — the process of negotiation between employers and employees regarding working terms and conditions — with the board.
"So tonight, we come to you seeking to forge a new and more meaningful relationship," he said to the board. "One that provides you with the most critical voice of all: your professional, dedicated and hard-working employees."
As of May 1, public employees in the commonwealth are permitted to engage in collective bargaining with local governments.
Reid said he hopes this move will allow for a more honest, genuine and clear relationship between the board and LCS staff.
It's about more than salaries and benefits, he said; having a perspective from teachers, bus drivers, secretaries, instructional aides and other staff on a variety of issues would be helpful for both the staff and the division's board.
"Constructing the best calendar that prioritizes student learning and staff collaboration, setting fair and competitive pay schedules for employees, determining productive staff development — these are all ongoing challenges for this division and a bargaining partner would be ideally suited to help you navigate those things," he said.
While the school board does not respond to public comments during meetings, Board Chair James Coleman thanked Reid for his comments.
Several board members voiced their support for higher salaries and compensation during the board comments portion of the meeting.
"Teachers, we hear you, we share some of your concerns and we're pushing to help with those levels," board member Randy Trost said. "Number one is the salaries — we hear you and we're working on that."
Board member Susan Morrison said addressing compensation has been an objective of hers since she first came on the board nearly 6 years ago.
"I will end my career on the school board still fighting for salaries," she said. "So I appreciate the support and know that we're going to still do what we can do for our staff."
The next school board meeting is scheduled for 5 p.m. Tuesday, Dec. 7.