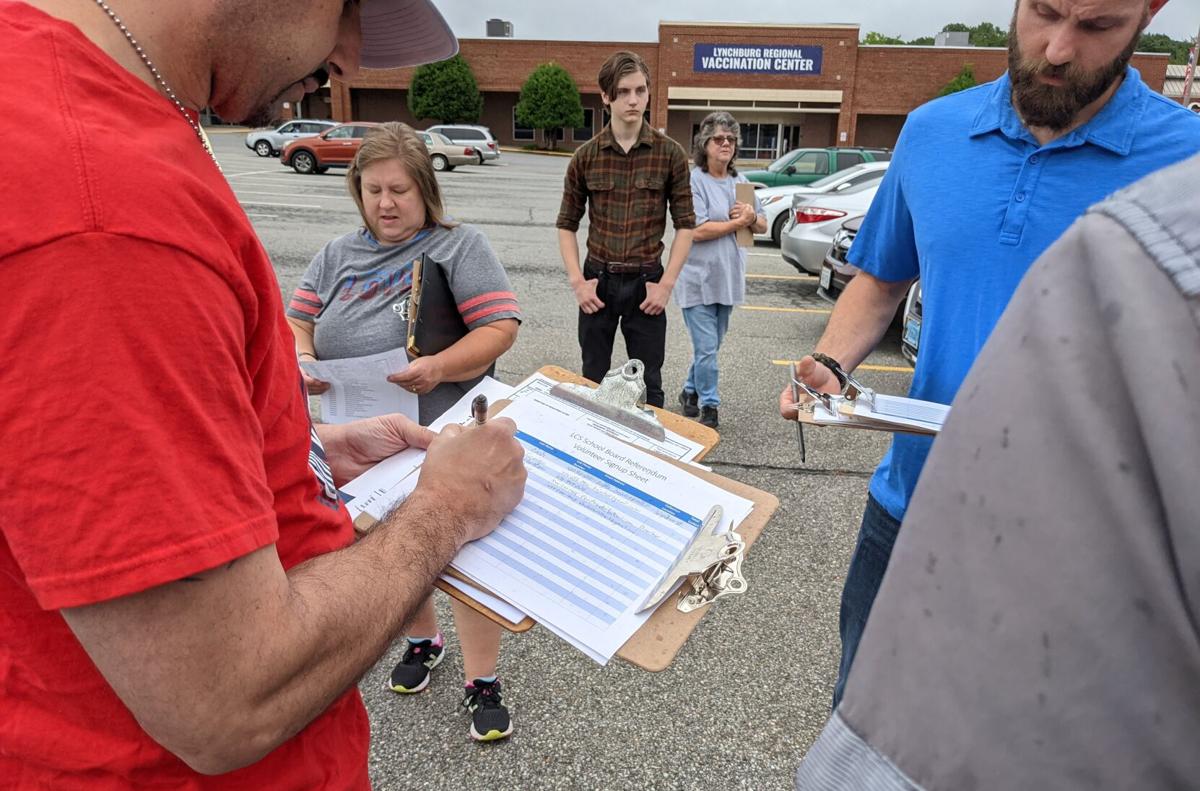 After spending the past nearly nine months collecting signatures, a petition for referendum to give Lynchburg voters the chance to weigh in on whether the Lynchburg City School Board members should be elected rather than appointed fell short of the signature requirement.
Andrew Glover, founder of the Conservative Parents of Lynchburg, a group that claims more than 300 Lynchburg parents, teachers and community members, filed a petition for referendum that was certified by Lynchburg Circuit Court in October. This petition requested the question, "Shall the method of selecting the school board be changed from appointment by the governing body to direct election by the voters?" be placed on the ballot of the next general election.
Currently, the nine-member Lynchburg City School Board is made up of three members for each of the division's three districts. The members apply to the school board and are appointed by Lynchburg City Council for three-year terms. The Conservative Parents of Lynchburg thinks having an elected school board would increase accountability and transparency on the board and the selection process.
In order to have the question appear on the 2021 general election ballot for a citywide vote, the petition needed to collect more than 5,200 signatures. According to Glover, the final signature count was 4,372.
"Even during a time of national emergency, and when most people were shuttering their doors, staying at home, and not attending events; we were able to almost meet the required signature counts," Glover said in a statement Wednesday.
Glover said the group is not giving up and plans to try again in the future, hoping digital signature collection may make their goal more achievable.