More than 100 students, faculty and community members witnessed a Virginia State Police helicopter land Wednesday on University of Lynchburg's Shellenberger Field as a demonstration for students.
Dan Murphy, professor of criminology at the university, was the liaison between the university and the state police in coordinating this event.
Murphy said this has been in the works since last October.
"It's a great learning experience for the students here and we have a pretty big program here, but obviously we want to show our criminology students ... firsthand what the state police do instead of all these misperceptions of police," Murphy said.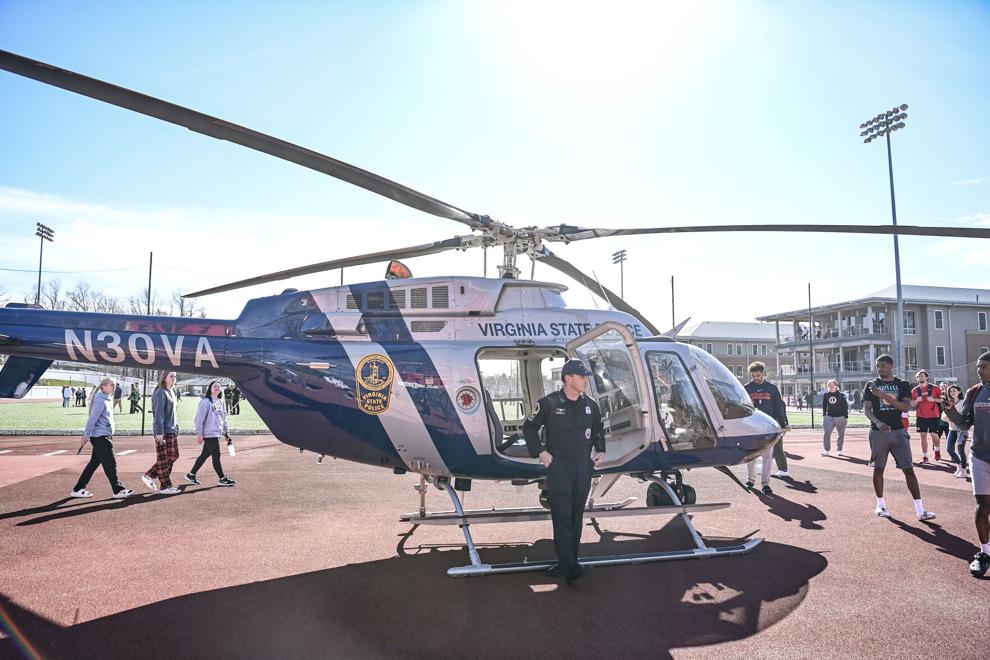 Murphy said he always tries to incorporate guest speakers in his classes to make the experience more realistic and current.
Virginia State Police pilot Drew Skiff said it's nice for the students to see different avenues within criminology.
He has been with the department for 10 years, starting out as a working road trooper for nearly five years before getting into aviation.
"It kind of shows them some different avenues that we offer," Skiff said.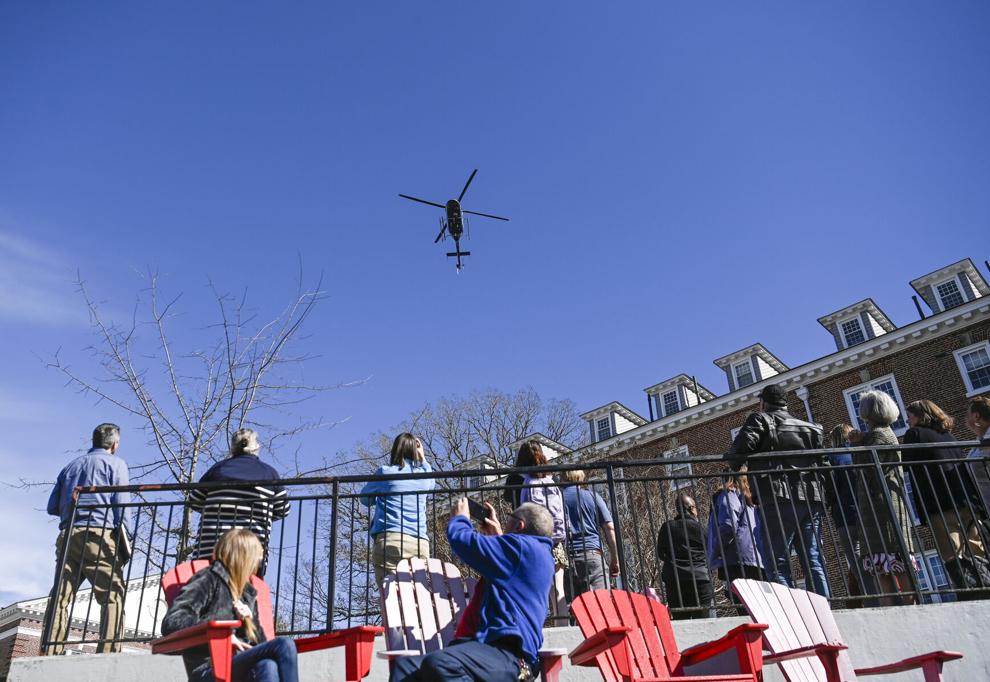 The helicopter landed on the track in front of the scoreboard, and students were able to walk up, look inside, take pictures and ask questions.
A representative from the state police also gave the group some facts about the aircraft, including information about one of the helicopter's major technologies, Forward Looking Infrared, or FLIR, which detects infrared radiation to create a display on a video screen.
It's used to help find missing children or adults and to help during pursuits, along with other tasks.
Kailey Loewenberg, a senior studying criminology, said having guest speakers such as state troopers and listening to a past graduate [Kortney Leazer] offers the perspective that "we are being trained to go out into the real world to get a job."
"It's also not very often that we have things like this happen. So I'm excited that a lot of people came out," Loewenberg said.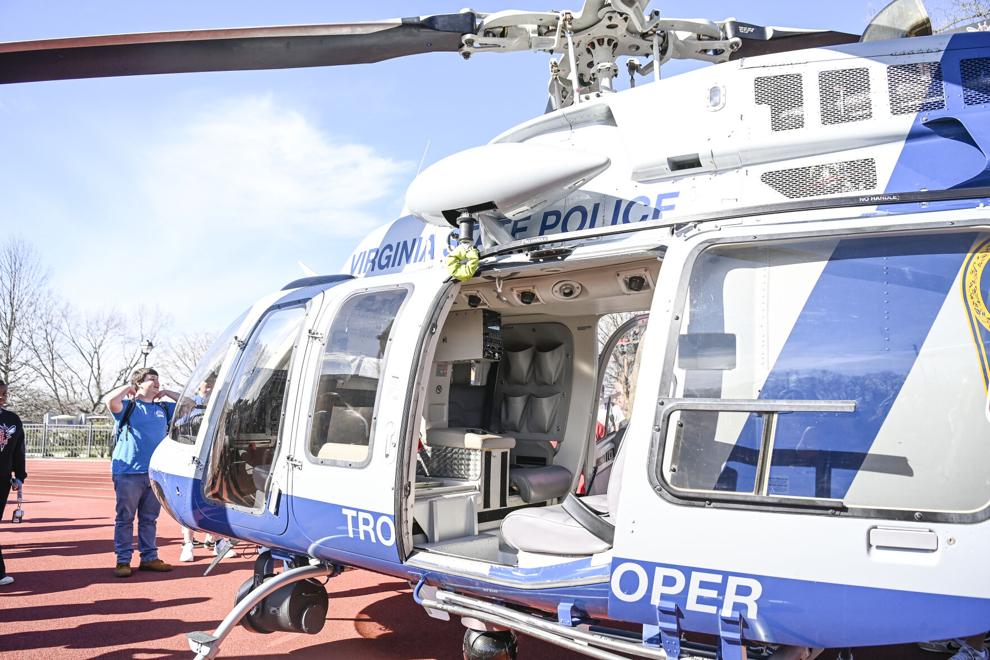 Kaiya Patton, a sophomore studying criminology and psychology, said she wants to go into forensic science, but the event today has sparked an interest in wanting to learn more about aviation.
"I wasn't expecting something like this to actually happen while I was here. I think it's really a really cool opportunity to actually like to see these things in person," Patton said.
Murphy said it's important to have events such as this along with guest speakers for the students. The professor said he can lecture all day, but to actually see things firsthand is important.