Sweet Briar College President Meredith Woo says it's time for her to pass the baton and let a new leader take charge.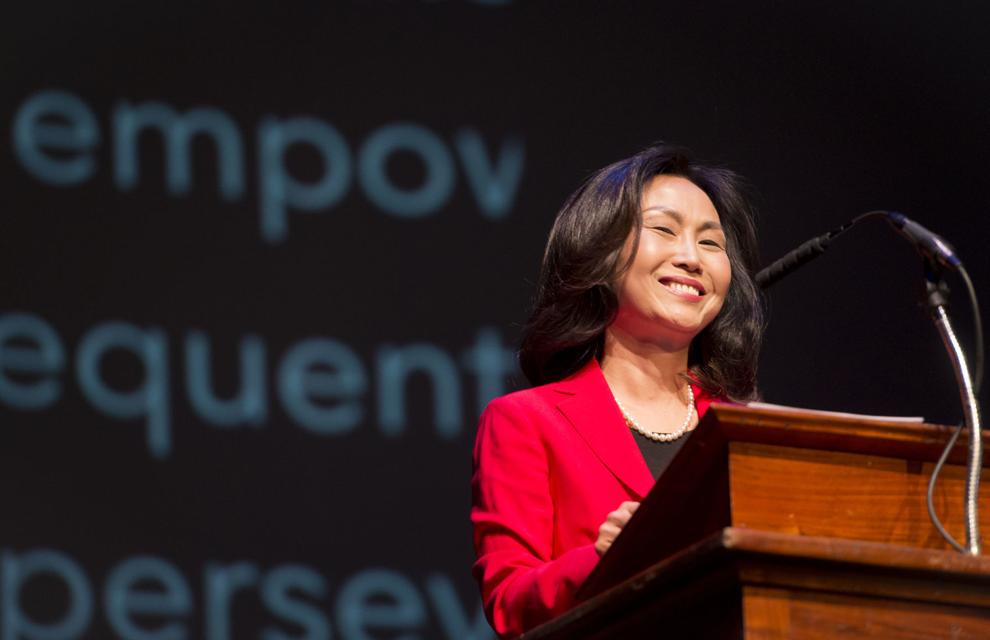 "This college is perfectly poised for new leadership to take us to a greater height," Woo said in a recent interview.
In a news release from Sweet Briar this month, Woo announced she will step down at the conclusion of the 2023-2024 academic year, after seven years of leadership. Woo started at Sweet Briar in 2017, two years after the college nearly closed.
Mason Rummel, current chair of Sweet Briar's board of directors and member of the board of directors since October 2015, said she didn't necessarily expect Woo's decision to step down but it wasn't "all that surprising."
She mentioned Woo will have been at the college longer than the average tenure of a liberal arts college president. According to a 2017 report from the American Council on Education, college presidents serve an average of 6.5 years.
Rummel said it's "really a gift that she's given us this much time" and it's bittersweet.
"You hate to lose a great leader, but I have such respect for her and her thinking, and how she came to the conclusion that this was the right thing to do, not just for her but for the college," Rummel said.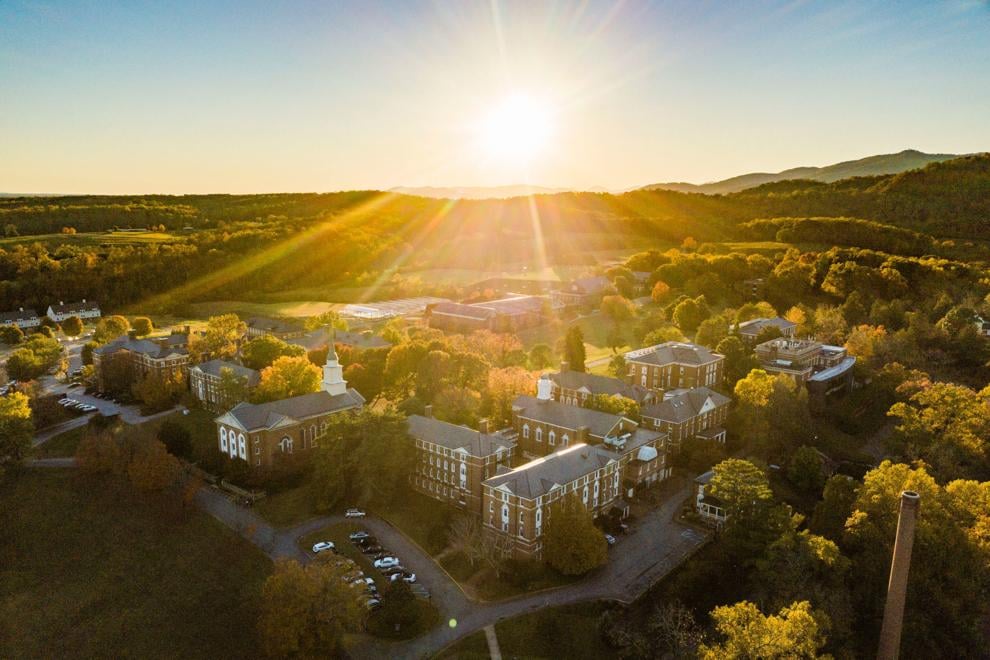 Bettina Ring, chief sustainability and diversity officer for the Sustainable Forestry Initiative and former secretary of agriculture and forestry under Gov. Northam, said when the news was announced, she was momentarily sad but ultimately happy for Woo for what she has been able to accomplish in her time at the college.
Ring worked a number of years with the forest department and returned to Virginia in 2014 to serve as state forester. The Virginia Department of Forestry is a partner with the college and the department has worked with school officials in the past on reforestation and sustainable forest management work.
Although Ring is not with the department any longer, she said the relationship between the VDOF and the college will remain strong no matter the president, as there's a good relationship there.
She explained in an interview that Woo recognized the importance of natural resources and the assets Sweet Briar had on campus, and she used those for learning. Ring said she is fortunate to have had the opportunity to cross paths with her.
"I learned a great deal from her, as so many other women," Ring said.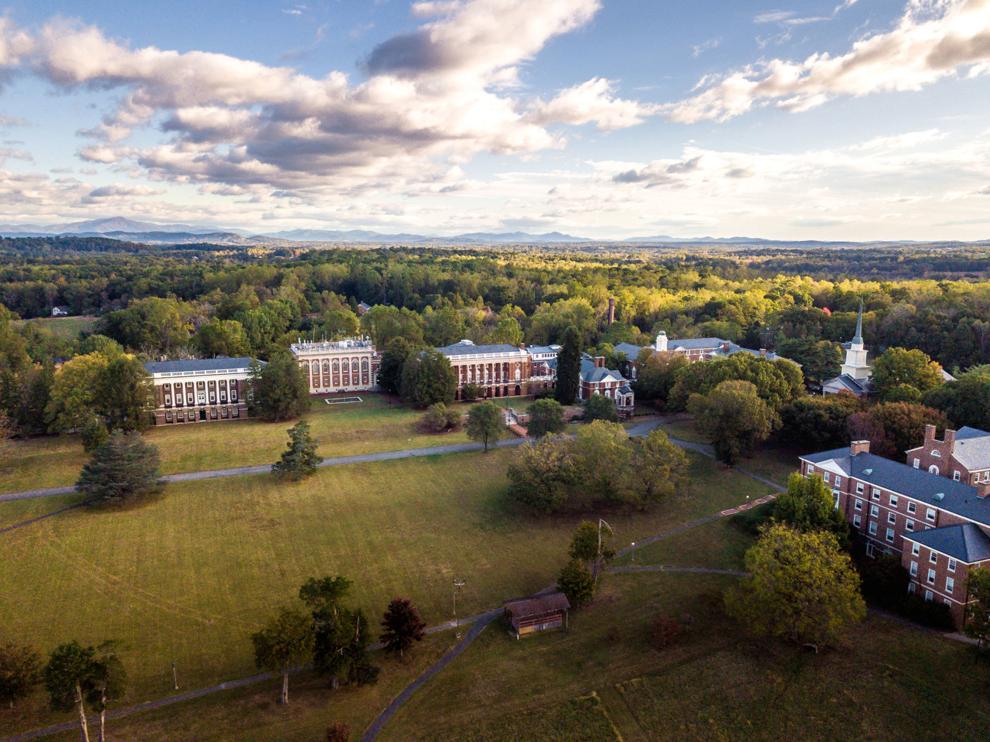 Under Woo, Sweet Briar overhauled the college's curriculum to emphasize female leadership, underwent a tuition price reset, increase in enrollment since 2017, and the budget and landscape was restructured, according to a release.
In an interview with The News & Advance, Woo said the most noticeable change was in academics, as the college focused more on leadership, experiential education, engineering and sustainability with an emphasis on agriculture.
She said the college changed the curriculum with an eye to where Sweet Briar needs to be 20 and 30 years from now to meet the needs of the time, such as changes in higher education and preparing women for the types of potential jobs in the future.
"We will always continuously refine and revise ourselves to meet the needs of the time, but at the same time we kind of realize that there are big changes happening in higher education, and we try to be as proactive and as ready for the changes," Woo said.
Woo said the other thing that became an emphasis was the responsibility "we have for our campus."
The college has built nearly 20 acres of vineyards and has invested in a 26,000-square-foot greenhouse where students produce greens and other vegetables, along with a new turf field and facilities in their equestrian program.
For all those reasons, coupled with increasing enrollment numbers, continued support of alumnae and overall growth of Sweet Briar, Woo thinks it's time for a new leader at the private women's college in Amherst County.
Woo started her tenure in May 2017, just after the end of the academic year. That fall, the total number of degree-seeking undergraduates seeking a bachelor's degree from the college was 281, according to the Office of Institutional Effectiveness at Sweet Briar. That number increased to 451 students in fall 2022, a 60% increase.
In the years preceding the 2015 closure attempt, the total number of degree-seeking undergraduate hovered close to 600 — 610 in 2011; 566 in 2012; 599 in 2013 and 561 in 2014. In fall 2015, just after Sweet Briar averted the closure threat, the total number of degree-seeking undergraduates was 236.
Woo said the increase in enrollment in the past six years has been important.
"Not only numerically did we grow, but also the kinds of students that are coming to Sweet Briar are students who are a really good fit and who can truly benefit from the kind of education we provide," Woo said.
The president explained in an interview she feels she has completed all work and goals she set out to complete six years ago and because of that, the college is poised for its next leader.
"I don't think that we even imagined that we would be able to accomplish so much, but we did and I'm really grateful to the community at Sweet Briar College for making it happen," Woo said.
Over the next 18 months, the board of directors will work with the campus community to recruit its next president.
Rummel said she can't say how long it will take, but she is in the process of forming a search committee, which is about 90% complete.
The board has identified several search firms that have submitted proposals as the vetting of them will occur over the next few weeks.
"I tell you, we won't settle. We will make sure that we get the right person, there's some big shoes to fill here," Rummel said.
During Woo's tenure, Rummel said she has inspired the Sweet Briar community of alumnae and change makers.
The chair of the board of directors said if you take a look at what she has done with this college since she took over, such as the revamping of the curriculum, it's all "very forward thinking."
"It's not just your typical standard, you know, high academic standards, but it's really thinking about the future and the leaders that they're creating and nurturing at the school," Rummel said.
Joshua Harris, assistant professor of music performing arts, sees it the same way.
"She inspired us to think outside the box, to come up with new and innovative ways of teaching. There's just been a lot of energy and a lot of momentum thanks to her leadership," Harris said.
Woo said she is focused on Sweet Briar for now and not what's next for her personally after her tenure.
"One of the things that we always say at Sweet Briar is, 'Onward,'" Woo said.