With three seats on the Campbell County School Board up for election this November, the Rustburg and Brookneal incumbents are seeking reelection.
Running unopposed in those districts are incumbents David Phillips and Scott Miller.
Phillips is seeking reelection for his second term on the school board. Phillips currently serves as the board's chairman in addition to representing the Rustburg District.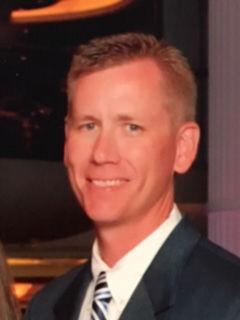 First elected in 2017, Phillips said he has enjoyed his first term on the school board. Phillips said his two daughters attended Campbell County Public Schools and both graduated from Rustburg High School, and his wife worked as a teacher at Rustburg High School, so he has a vested interest in the division.
"Even now that I don't have kids actively in the school, I've come to know a lot of the teachers and staff through my kids and my wife, so I've still got an interest in the school system and believe that's a huge part of our community here in Campbell County," Phillips said.
While the last year proved challenging for education and the division, Phillips said he feels the school board and administrators were able to work well together through each trial the pandemic presented.
Prior to the pandemic, Phillips said, he was pleased at the role he and the school board played in increasing security at schools in the division and adding more counselors to address mental and emotional needs of students.
While the division is anticipating serving more students in person in the fall, Phillips said administrators and the school board will need to be vigilant about getting students used to a "normal" schedule again, addressing learning loss and other effects the pandemic had on students.
If elected for a second term, Phillips said he would continue advocating for needed capital improvement projects and continued maintenance to school facilities, as well as teacher and staff pay.
"Teacher pay will definitely be something that I continue to keep at the forefront, particularly with this last year," Phillips said. "Our teachers really stepped up and did an outstanding job and I want to continue to look out for them, and not only our teachers but our other staff as well, so we can try to do the best we can for them with the funding available."
Phillips said the school board and Campbell County Board of Supervisors have maintained a good working relationship during the past four years, and he hopes to see that continue.
Miller, owner and veterinarian at Lynchburg-based Addison Animal Hospital, is seeking his third term as the Brookneal District representative on the school board.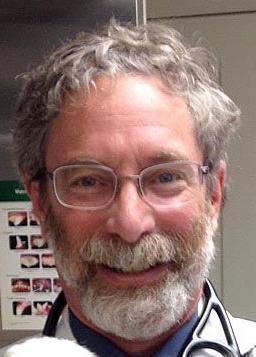 During his nearly eight years on the board, Miller served one year as chair and one year as vice chair. Miller said he originally sought a seat on the school board as an opportunity to serve the community, and he has found fulfillment in doing just that.
"Representing Brookneal, I'm particularly attached to Brookneal Elementary School and William Campbell Combined School, but our job is to represent the interests of the whole county, not just our district," Miller said.
Miller noted the Rustburg Middle School project and the board's commitment to increasing teacher pay as two of its greatest successes in recent years. If elected for a third term, Miller said he wants to continue to advocate for the capital improvement and maintenance of the division's facilities, and hopes to encourage conversations about how to expand the career and technical education programs and partnerships the division has with the community.
Miller said the school board's ability to have calm, respectful deliberation regarding hot-button issues in education has been beneficial especially this year. He said he hopes to continue to foster a good working relationship with administrators in the school division and with the Campbell County Board of Supervisors.
Of his two terms on the school board, Miller said this year was definitely the most challenging for him, and hardest on teachers, administrators and students. While the division offered both in-person and virtual learning opportunities for students during the past school year, Miller said identifying which students fell behind and getting them caught up should be a main priority of teachers, principals, administrators and the school board. The division already is working to make up for lost instructional time with a vigorous summer school program.
Miller said he thinks his many years of experience on the school board has given him extensive knowledge and context that will help him better serve the community during a third term.
"We have always had a nice balance of board members who are very experienced on the board and new members who come in with fresh ideas and fresh questions," Miller said.
Election Day is Tuesday, Nov. 2.