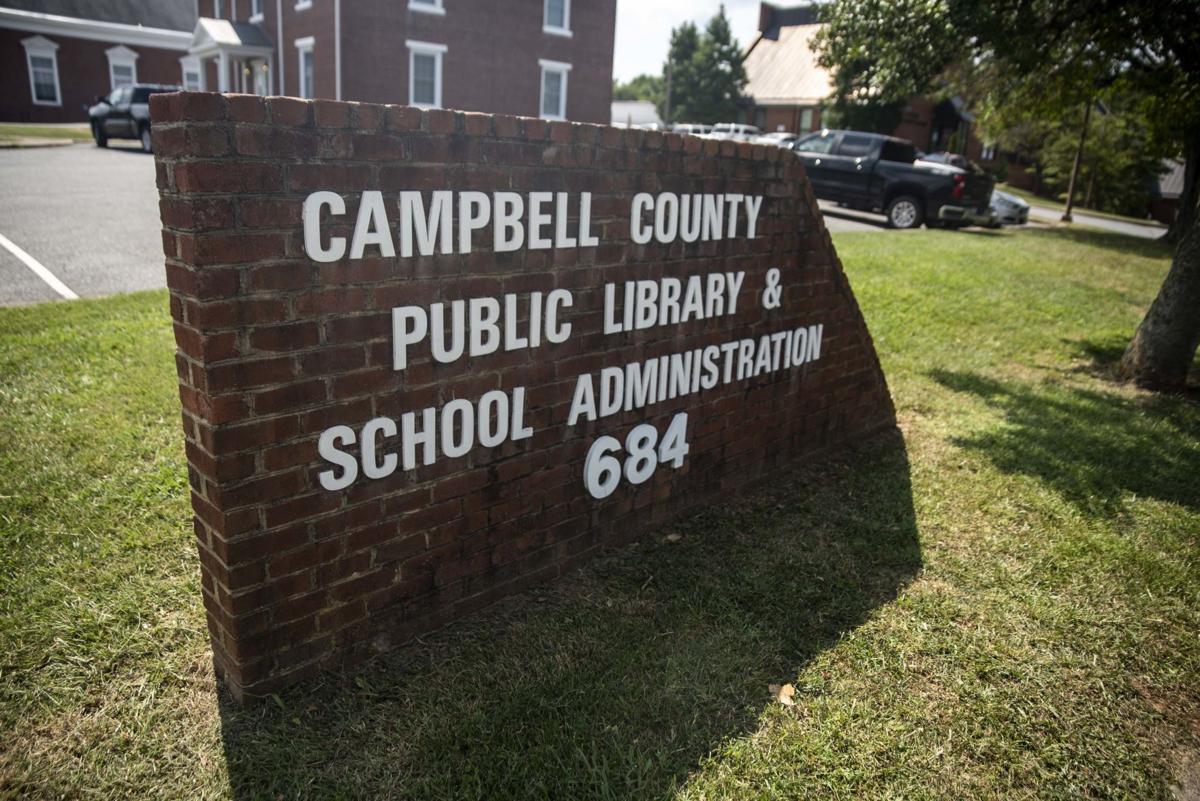 Just two weeks after Campbell County Public Schools began bringing students back for both in-person and remote learning, 43 adults and students in the division are quarantined after potentially being exposed to COVID-19.
At its meeting Monday night, the Campbell County School Board received an update from division staff regarding the opening of schools. Elementary schoolers in the division began attending school in person Sept. 1 and 2, while secondary students started the school year Sept. 8. The division's 100% remote option began Sept. 8.
While Campbell County Public Schools is not releasing public notices of positive COVID-19 cases in its schools, Denton Sisk, director of student support services for the school division, told the school board Monday that 43 of its students and staff currently are in quarantine after possibly coming in contact with the virus.
The division currently has one student who has tested positive that school officials know of, Sisk said.
Campbell County Public Schools serves approximately 7,500 students.
Sisk said the division is working closely with the Virginia Department of Health to conduct contact tracing and notify all individuals who have been in contact with a COVID- positive individual.
Amy Hunley, director of personnel for the school division, said the number of staff members who have been out because they are experiencing symptoms or because they have been a close contact of someone with the virus is dropping. The highest number of staff out on a given day since schools reopened was 30; Monday, she said, 17 staff members were out.
Of those currently quarantined, 32 were from one school, Sisk said, where they had all come in contact with a positive individual and were asked to quarantine. Those students and adults will be back in school next week, he said, as their quarantine ends Sept. 21.
The division is asking all individuals who are sick to stay home and any individuals who are experiencing any symptoms to stay home for 10 days to ensure they don't worsen.
"I think parents struggle with that a little bit," Sisk said. "But it's keeping us in school."
Overall, Sisk said, the division's mitigation efforts are going well.
"Our kids are doing an amazing job in the buildings," Sisk said.
Sisk said students in the division have been wearing their face masks, washing their hands and observing social distancing for the most part. The division has had the toughest time educating its youngest students.
"Little bitty guys don't understand what's going on," Sisk said.
The first weeks of school have brought technology- based issues as well, school officials said.
Mark Slusher, director of instructional technology, said the 22 total personnel on the division's technology team have been working tirelessly to ensure the division's 13,212 devices are working and serving the needs of the division's teachers, students and staff.
"Were there problems? Absolutely. Are there issues we still have to go through? Absolutely," Slusher said.
On Monday alone, Slusher said, the division's technology help desk received 100 individual requests for help.
Many issues, he said, are not related to the computer or device itself, but to parents' and students' lack of understanding of the device or software.
The division is continuing to assist students who do not have reliable internet access, Slusher said, and is currently in the process of creating mobile WiFi hotspots on school buses and making internet available in some school parking lots.
Concerned about COVID-19?
Sign up now to get the most recent coronavirus headlines and other important local and national news sent to your email inbox daily.