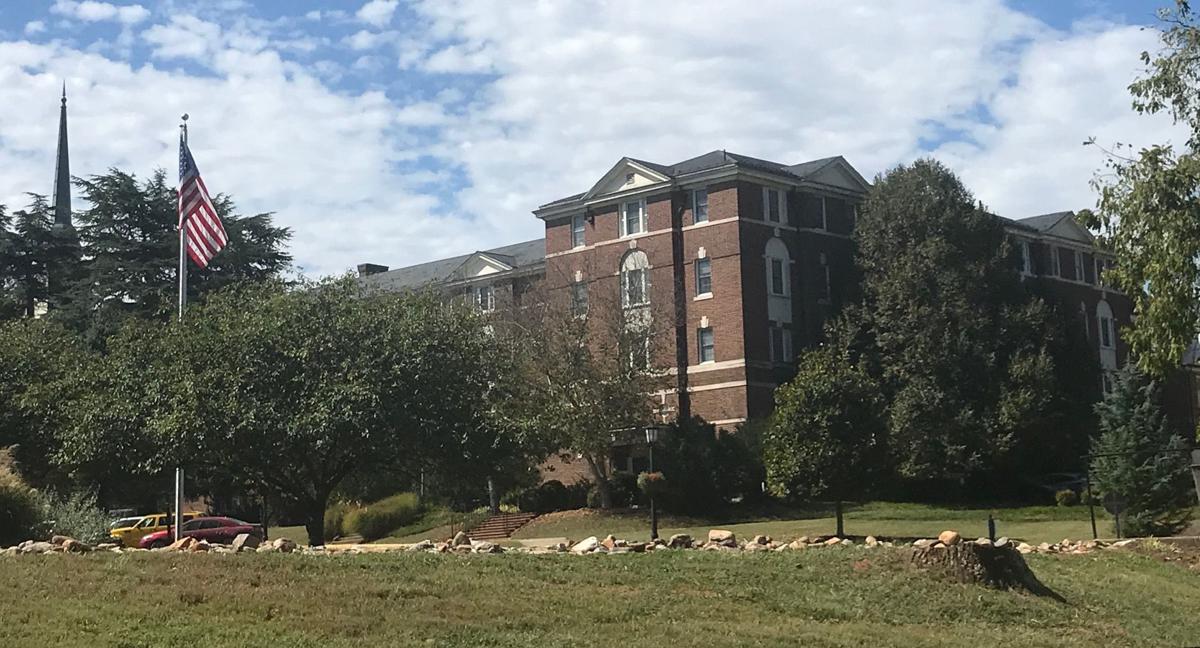 Students at the University of Lynchburg and Sweet Briar College largely adhered to public health rules put in place this fall to limit the spread of the coronavirus on their respective campuses, according to officials at both institutions.
As a result, just a small fraction of the students at both institutions faced disciplinary action for straying from the newly written rules.
"Our students showed care and compassion in helping to mitigate the virus," said Aaron Smith, vice president and dean for student development at the University of Lynchburg. "That's in part because of the kind of community that we have, but also because of the education and prevention methods that we had in place."
As the fall semester approached this summer, colleges and universities across the country contemplated strict measures to prevent outbreaks from prematurely shuttering their campuses. Some school officials issued stern warnings to students, threatening suspension or expulsion for ignoring the rules.
But at the University of Lynchburg, school administrators opted for a gentler approach. Smith said the university decided to emphasize education and behavior correction as it enforced mask wearing and social distancing on campus.
"At the end of the day, we wanted our students to still have their education," he said.
Though none of its 3,000 students were expelled or suspended this semester, 19 students were temporarily barred from visiting campus or living in university housing for serious violations. Those students were still allowed to continue their coursework remotely and are still on track to graduate on time.
According to Matthew Scruggs, assistant dean for student development, the university did not use the school's traditional disciplinary process to address coronavirus-related rule violations. Instead, school officials developed an approach distinct from honor code violations in an effort to spread awareness about the risks posed by the virus.
The university briefly halted in-person instruction in late August after five students tested positive for the virus. But after two weeks of remote learning, in-person classes resumed. Cases remained low for the remainder of the semester.
"The intervention plan worked," Smith said. "We felt like we had a successful fall. Our students were able to stay here and we mitigated the spread of the virus as best we could. We were able to remain open with classes being held in-person."
At Sweet Briar College, school officials took a similar approach to the one developed at the University of Lynchburg. Education and course correction was the goal, according to Jodi Canfield, the college's athletic director and COVID-19 coordinator.
Still, the college was prepared to restrict extracurricular activities and to hand down suspensions for serious rule violations. But none of those interventions proved necessary. Just a small number of students were found to have broken the rules and all of them corrected their behavior after a "gentle reminder," Canfield said.
Just three students at the Amherst County college tested positive for the coronavirus this semester. Two of those students are believed to have contracted the virus before arriving for orientation, Canfield said.
Canfield said the low case numbers can also be attributed to the small liberal arts college's unique character. About 400 students attend Sweet Briar, making social distancing on the 2,840-acre campus easy. The college was able to offer each student their own room.
But much of the credit should go to the students themselves, Canfield said. Throughout the semester, about 20 student leaders served as "COVID captains" and were tasked with reminding their classmates to wear masks and to keep 6 feet of space between others. Canfield said the captains not only kept their classmates in check, but professors, too.
"They were very instrumental," Canfield said.
Randolph College and the Virginia University of Lynchburg, two other Lynchburg-based institutions of higher learning, did not hold in-person classes this semester because of the pandemic and did not impose restrictions since no students were on campus this fall.
It is unclear if any of the 15,000 residential students who attend Liberty University — the region's largest institution of higher learning — were suspended or expelled for flouting mask mandates or social distancing requirements. A Liberty spokesperson declined to discuss what steps school officials took to enforce COVID-19 rules on campus this fall.
But in a September news conference outlining coronavirus-related precautions on campus, Keith Anderson, executive director of the Health & Wellness Office of Liberty, said the university was not interested in handing down harsh punishments but focused on "giving our young people a chance to grow and to learn."
"We adopt here at our university a philosophy of making disciples," he said Sept. 16. "And so rather than being punitive, we teach people how to make better decisions."
At the time, Anderson said no student had been suspended or disciplined for violating coronavirus-related restrictions.
More than 900 residential students tested positive for the virus this semester, according to Liberty's online COVID-19 dashboard.
A look at 5 of Richard Chumney's favorite stories from 2020
Digging into data reveals key details about a year defined by a pandemic, protests and politics.