The living room and back porch of Gary and Leecy Fink's home in Elon overflowed with friends and neighbors enjoying food and conversations Saturday afternoon as the song "Celebration" played in the background.
The festive scene was a stark contrast to seven months earlier, when the Finks had to crawl up through a hole just above their basement moments after a powerful tornado ripped their previous house off its foundation. The storm event the evening of April 15 destroyed more than a dozen other homes in the Elon community, including on Nottaway Drive, where piles of debris filled the close-knit neighborhood just off Virginia 130 where the Finks have lived nearly two decades.
Celebrating recovery in their newly rebuilt home, which they moved into on Oct. 26, the Finks held Saturday's party to thank everyone who helped them through the tragedy. Neighbors — some who also lost homes and are recovering — stopped by as dozens filled their yards with laughter and music.
"We're super grateful," Leecy said of the community's support. "It's our way of giving back to everyone who's been so good to us."
Camping at Myrtle Beach on Thanksgiving Day this week, Gary and Leecy Fink said they are thankful for surviving an ordeal they believe brought their neighborhood closer.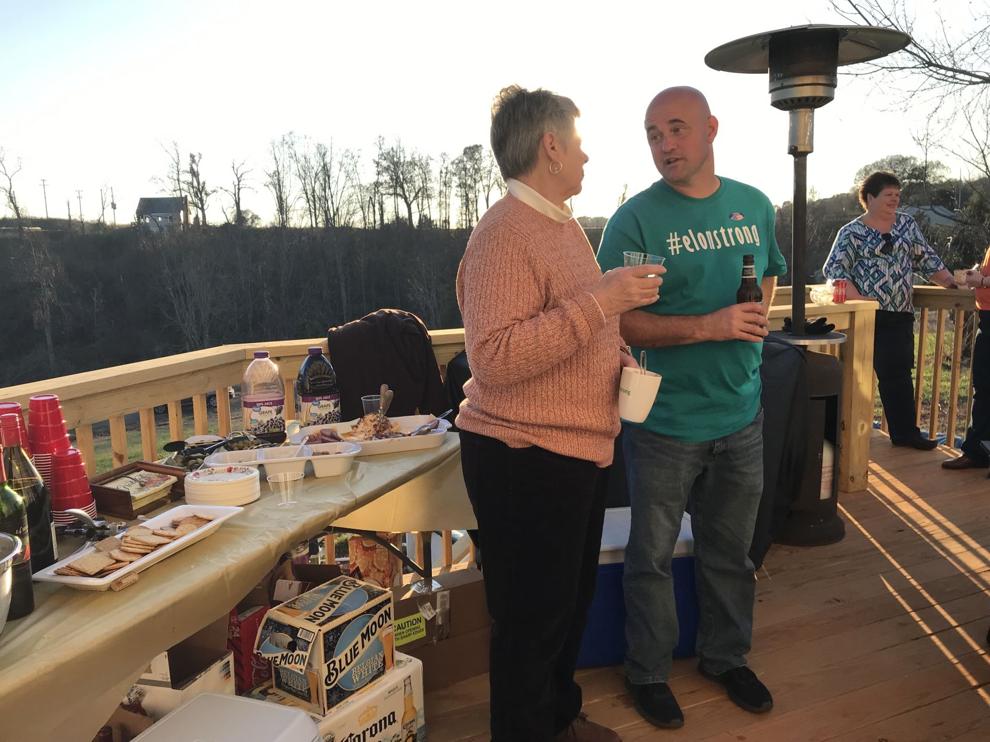 Leecy said even their homebuilder remarked while rebuilding their house he's never seen people offer to work on a house that wasn't their own.
"But that's how it's always been in this neighborhood," she said. "This was a neighborhood that already was exceptional. Everyone's kids grew up in my yard. For the past 20 years, we've all raised each other's kids. There's something really special about being on a street like this, and after something so awful there's no better place to be. We just looked out for each other."
Determination after the destruction
Shortly before the tornado touched down, Leecy said she recalled telling her husband she didn't think their area would receive any rain while closely following the storm patterns.
Moments later, Gary received a text message from a co-worker who doesn't normally text saying the storm was headed directly for Elon. Gary recalled immediately saying: "We need to get downstairs."
Three of their five children were at home at the time and, with their dog included, they all headed to the basement as the power went off. Gary said the safest place to be in the house was under the stairs, and he shielded his family when the storm tore the house off its foundation within seconds.
"It happened so quick," Leecy said.
"By the time you close the door, within four seconds the house is gone," said Gary. "It sounded like total destruction."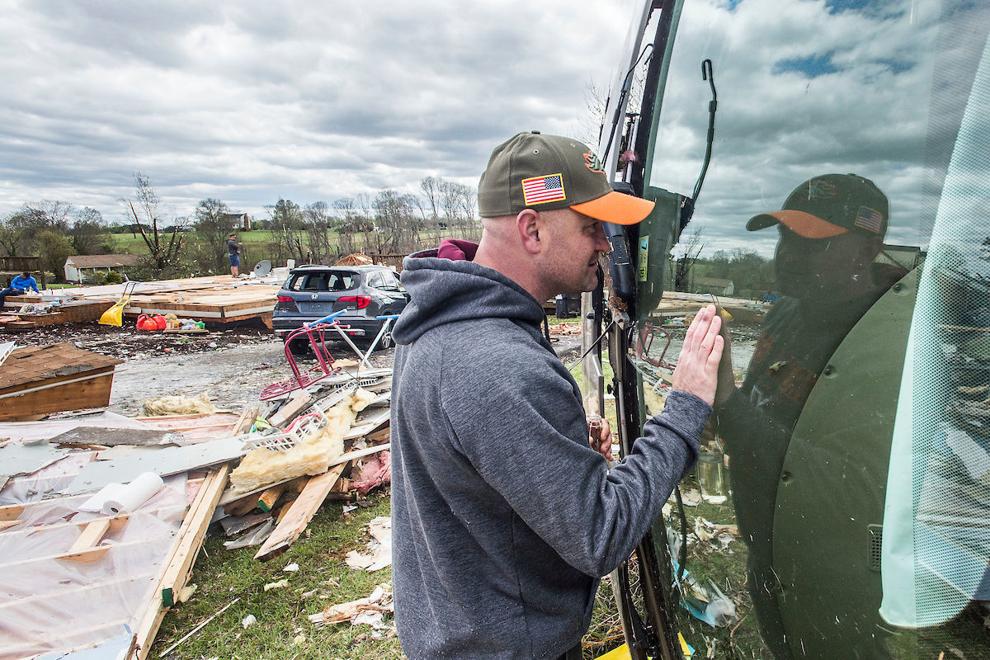 Plumbing in the home burst and started dumping water in the basement, the couple said. Neighbors immediately yelled to ask if they were OK and Leecy, who was barefoot, said she was getting shocked in the water and had to move.
She was helped through a hole, the only opening to get out of the basement, and they soon realized their house was no more.
"It was crazy," Gary said. "The two levels above us were out in the road."
The family's RV had overturned in a neighbor's yard, which Gary said hurt to see almost as much as the house.
"I loved that thing," he said of the vehicle.
The experience was surreal and one they never want to relive, the couple said.
No one was killed in one of Amherst County's worst natural disasters ever, which many county residents have described as miraculous.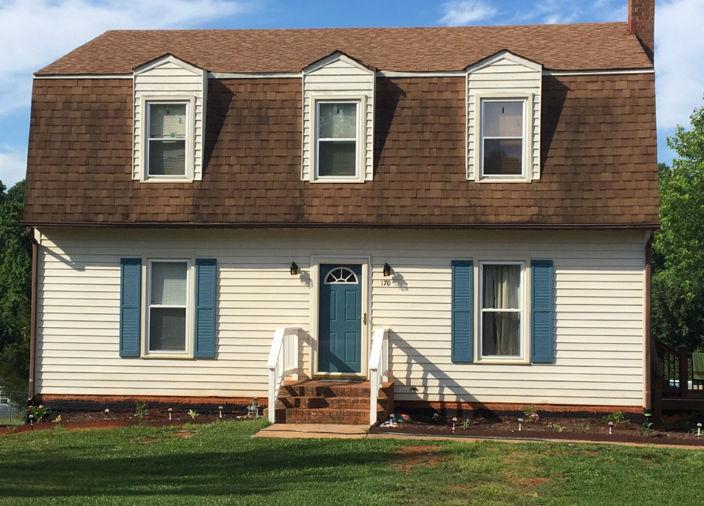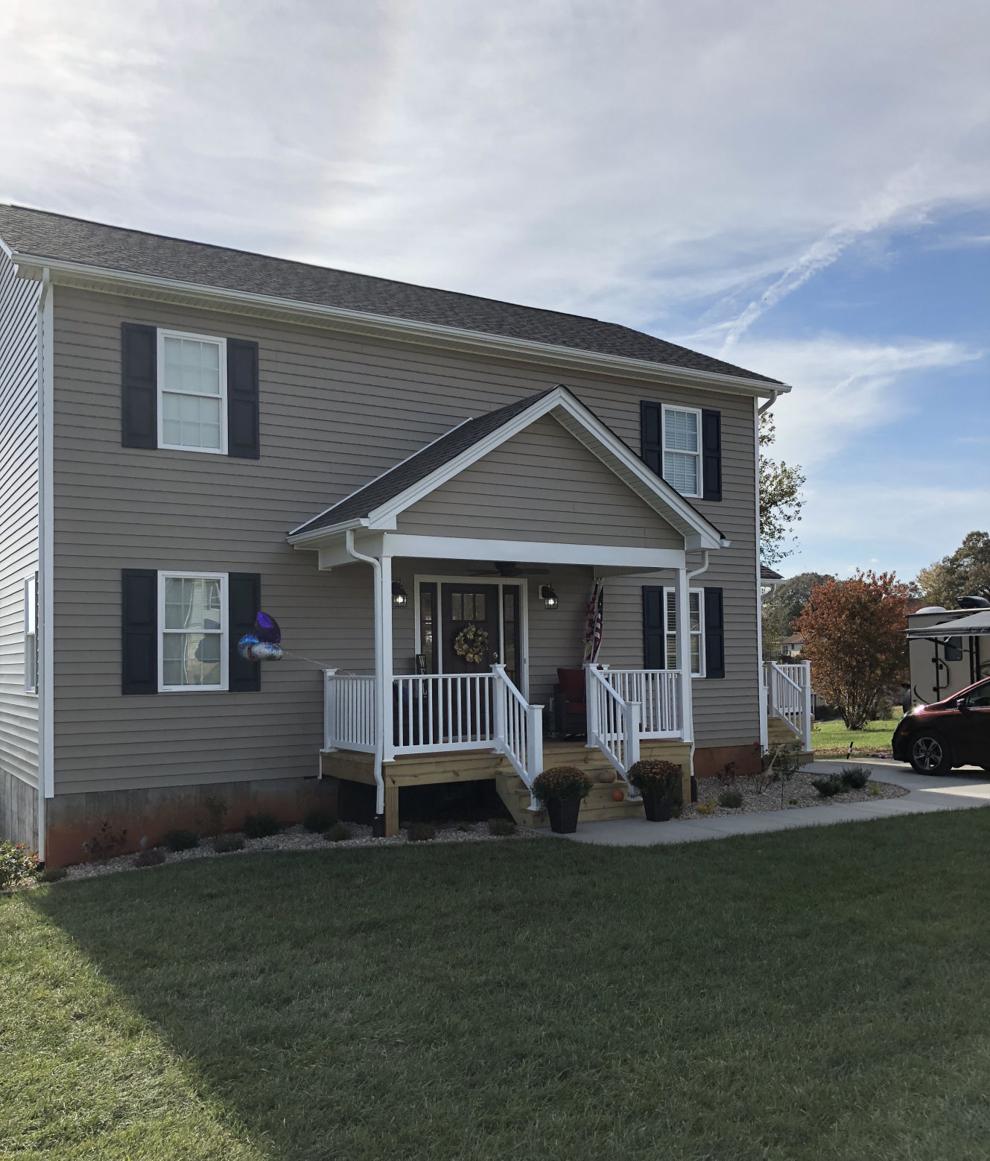 Leecy said when they drove away from the rubble that night in the pouring rain, nothing looked recognizable except for her daughter's volleyball, a backpack and part of her son's dresser.
They didn't sleep that night while staying at a friend's house, she said, and by 5 a.m. the next morning she was determined to find them a place to live. The family had thousands of offers for places to stay, but she felt it was important they have their own space together while recovering, she said.
The day after the tornado, they secured two furnished apartments off Langhorne Road in Lynchburg that connected and were freshly carpeted, she said. Their insurance covered temporary living, but she didn't want to move into a hotel for a temporary arrangement, Leecy said.
"People were giving us stuff; we needed a place to put everything," she said. "My determination was to sleep as a family that next night. We had friends pressing and hanging curtains. Seven people, relocating the next night successfully, was a big accomplishment."
The way friends, relatives, their home church of Madison Heights Baptist, other ministries and outreaches served the Finks and others dealt a huge setback was "unthinkable," Leecy said.
"The community just poured into our family," Gary said.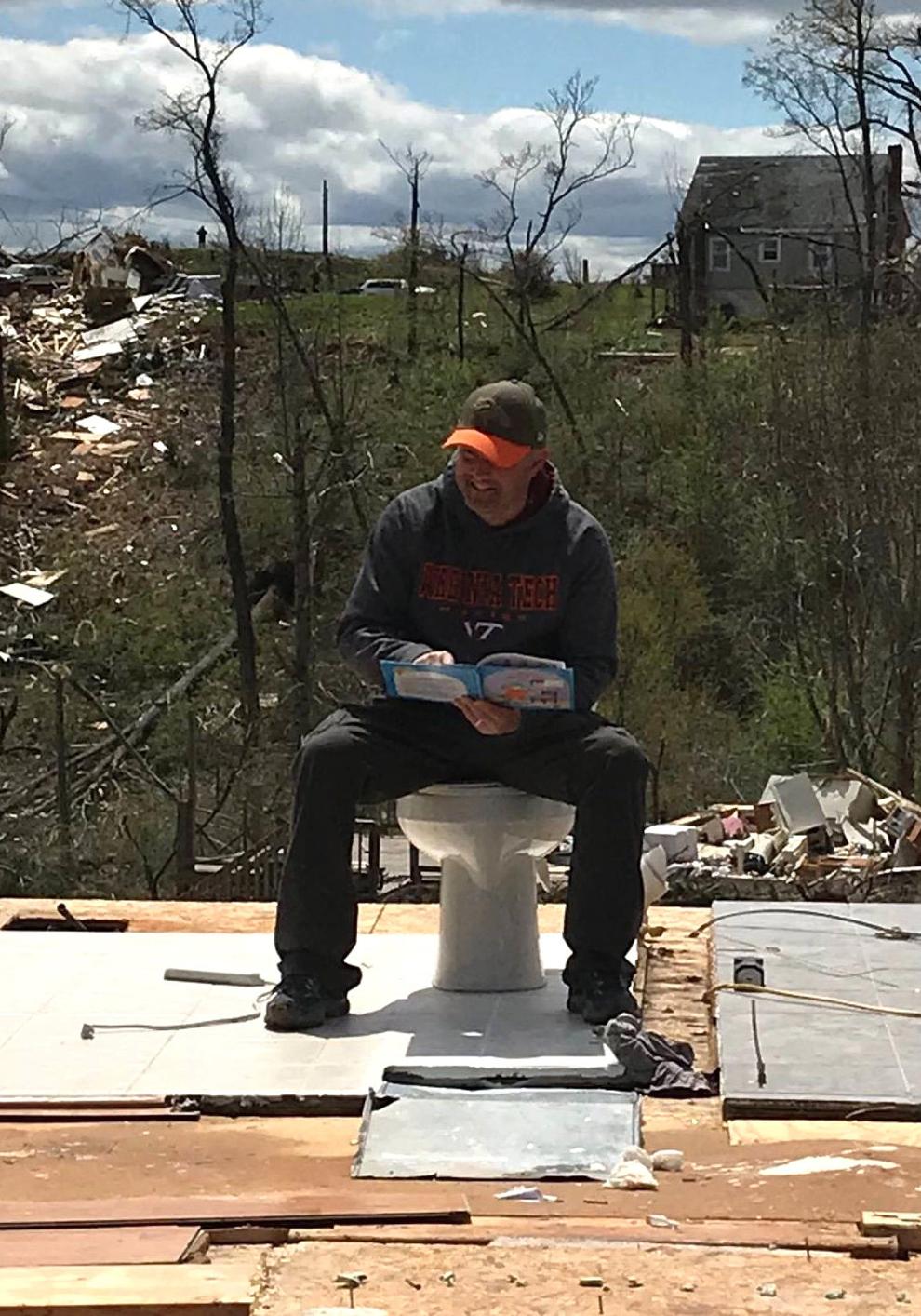 Setting an example
In a conversation with neighbors shortly after the disaster, Leecy said she stated her family would be among the first to rebuild on Nottaway Drive.
"It was a never a contest," she said. "I just wanted us to set an example for the other people here that we were going to be resilient. I wanted my kids out here as soon as possible. We wanted to show our kids that you come back from stuff. You go through things, you get back up."
Four lots where homes formerly stood are empty, she said. Some residents are rebuilding, others aren't and several are not sure what they are doing, Leecy said.
"There's a lot of people that still need time to heal," she said.
While living in Lynchburg during the rebuilding process, the Finks often spent nights at their Nottaway Drive residence in their camper.
"The kids missed their grass, they missed their yard, they missed riding their bikes on their street," Leecy said. "It drove us nuts not being here."
Leecy describes the neighborhood as diverse and consisting of residents from various walks of life. The couple sold land they considered living on after deciding they didn't want to leave their home in Elon.
"It's just a good place to raise your kids," Leecy said. "I couldn't imagine living anywhere else. Gary and I really love it here. It's gorgeous out here. There's just a pureness of living out here."
'Good to be home'
Several days after settling back into their restored home, Leecy said she was thrilled her kids went trick-or-treating on their own street with neighbors waiting to greet them, adding her children feel safe there.
"It's so good to be home," Leecy said.
Though Amherst County suffered millions in property and forestry damage from the disaster, it came up just short of qualifying to receive federal relief from the Federal Emergency Management Agency, County Administrator Dean Rodgers reported at a recent board of supervisors meeting.
The Amherst Disaster Recovery Group meets regularly to help residents in the disaster's aftermath. Debbie Habel, executive director of Amherst County Habitat for Humanity and the group's construction manager, said ADRG works to fill in gaps that insurance companies don't cover. She said the group's work helping residents recover could take up to two years.
"It's not a simple fix," Habel said.
Taking part in the Finks' celebration, Habel said visited three Elon homes residents affected by the tornado are moving back to.
"It's great to see," Habel said. "Things are just coming together … people helping people, that's what it's all about."
Vicki Owen, a registered nurse who works at Amherst County High School and a friend of the Finks, was among gatherers at the party. She recalled helping in an assembly line of workers days after the tornado on a wooded hill bordering Virginia 130 in close distance to the Finks' backyard.
Owen said she looks at the hill and proudly remembers the hundreds of students from the high school and many others rolling up their sleeves to help in the recovery.
"It was one of the neatest community involvement things I've ever seen," Owen said. "It was kind of like right after [the Sept. 11 terrorist attacks]. You just saw people come together."
Leecy said in recent months she's watched news coverage of other parts of the country reeling from disasters.
"I keep thinking those communities don't have Madison Heights and Lynchburg to come around them. I don't know how people recover without a community. I don't know you come back," Leecy said, glancing out her living room window to Nottaway Drive. "The people are back. We're getting there."