Over the course of about five years, the downsizing of Central Virginia Training Center transformed from a gradual push to an urgent closure with a looming deadline.
It was a change in pace that's left a long and ongoing paper trail in the Virginia capitol and various courthouses — detritus from countless fights by families, advocates and politicians alike.
On one side of the ideological battle was the notion of deinstitutionalization: the belief that people with disabilities shouldn't be in a large facility and instead should live integrated in their local communities.
On the other, the trust in CVTC as a capable, reliable provider of care for people with intellectual or developmental disabilities who have intense and numerous needs.
And between them, a myriad of actors -- from federal government officials all the way to fiercely devoted mothers -- hashing out the details of care, funding and integrity at a facility that serves society's most vulnerable individuals.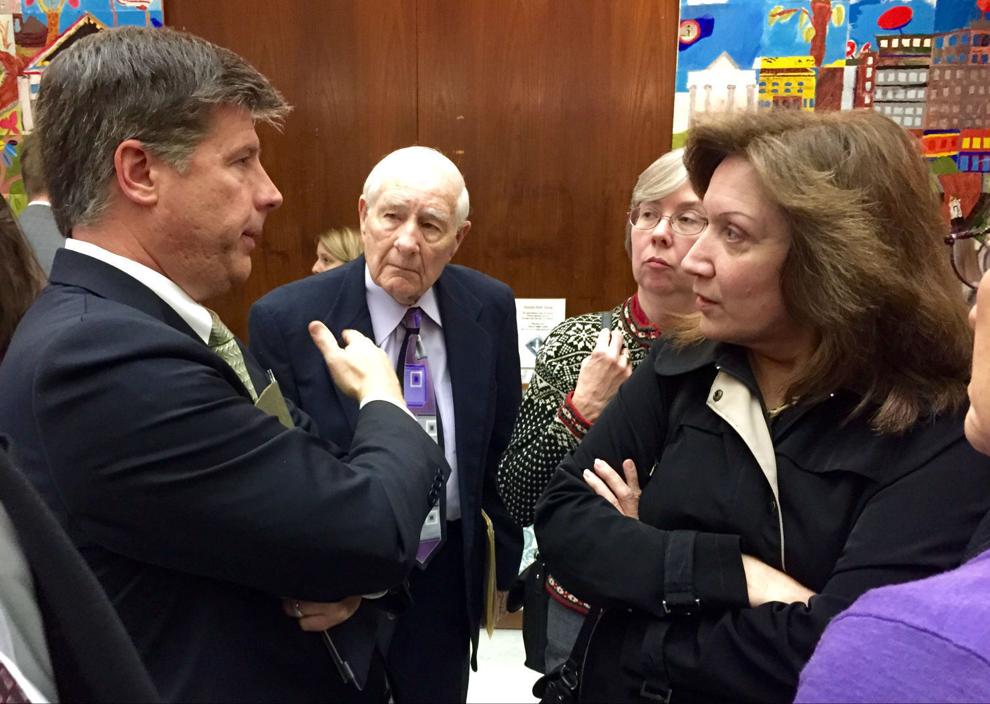 Virginia already was on track to downsize its behavioral health system in the mid-2000s, and as the state's Virginia training center, CVTC emerged as a nexus over which ideologies clashed.
The state planned a reduction of beds at CVTC and the similar Southeastern Virginia Training Center in Chesapeake in 2007, with then-governor Tim Kaine and other state officials noting that Virginia was well behind other states in closing institutional care facilities.
Then-delegate Ben Cline managed to pass a measure of temporary relief for CVTC families, focusing on state oversight of facility renovations rather than cutting out beds. The sheer cost of building a new, 300-bed facility made the state balk at construction of a more modern CVTC.
Perhaps most vocal among advocates for community living was the Virginia Alliance for Community, formed by The Arc of Virginia, federally mandated Virginia Office for Protection and Advocacy (now the disAbility Law Center of Virginia) and two other groups. They pushed for state money earmarked for CVTC renovations to instead be used toward community housing options, which were lacking at the time and had thousands of institutionalized persons on waitlists.
To some, including six-year CVTC director Denise Micheletti, the community home option wasn't a one-size-fits-all solution. At the time, she reported around 20 residents were transitioning into group homes per year and even more were on waiting lists to be transferred out to those community homes.
Families were concerned about the lack of options for community living and the well-being of their loved ones — some of whom considered CVTC home for many years and would struggle moving to a new home with new caregivers.
Under Kaine, the state funding package was split into $10 million dedicated to new group homes, $8 million to the training center in Chesapeake and $23.5 million for safety renovations at CVTC.
The facility weathered a few investigations into a resident death, resident injury and care violations — quickly fixing any deficiencies that would've otherwise revoked Medicaid funding — but the most crippling investigation was yet to come.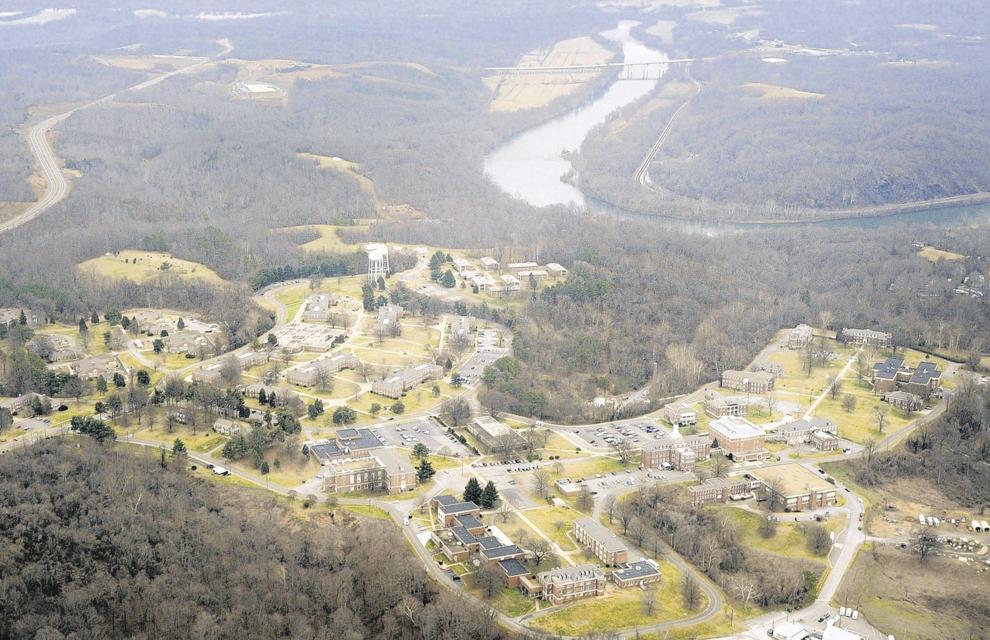 Up until the U.S. Department of Justice launched its investigation in the fall of 2008, support of CVTC managed to pull it through many of its challenges, said Sen. Steve Newman, R-Lynchburg.
But the DOJ's findings proved thorough, far-reaching and powerful in implications for the future of care for Virginians with severe disabilities.
Although it recognized Virginia was scaling back admissions to training centers, DOJ started the investigation under the core tenet that hospital-like care settings created segregated facilities that violated the Americans with Disabilities Act (ADA).
Specifically, it based the investigations on the 1999 Olmstead decision by the U.S. Supreme Court, which found that people with mental disabilities can and should be placed in community homes when appropriate.
"The Olmstead decision was so clear that it could not be misunderstood," Newman said, holding that federal officials took an extreme interpretation of the decision. "It was about options."
The DOJ notified Kaine on Aug. 21, 2008 it was looking into whether CVTC was systemically violating its residents' civil rights. Investigators were on site at the Madison Heights campus three times from November 2008 through April 2009. Their work expanded to all five Virginia training centers in April 2010.
The investigation's findings, announced to the General Assembly in February 2011, reinforced the focus on community housing that advocates had been pushing for CVTC.
It also stated that the average cost of care for a training center resident comes to about $194,000 annually, versus someone served in the community with Medicaid waivers costing about $76,400.
CVTC staffers were using physical restraints on residents, overmedicating and sedating them, and as a whole, keeping residents unnecessarily segregated by virtue of them living there, the DOJ found.
In January 2012, the final nail was driven into CVTC's coffin.
Virginia cooperated with the DOJ along the course of its investigation, filing a consent decree at the same time the DOJ filed a complaint in U.S. District Court.
A final settlement agreement, signed by U.S. District Judge John Gibney, didn't mandate closure of the training centers, instead leaving that decision with the General Assembly.
But that was the route the state pursued, deciding to close all training centers but the one in Chesapeake, which would remain open with 75 beds. With the money saved from those closures, Virginia agreed to provide 4,170 Medicaid waiver slots that would subsidize services for people with disabilities — namely, "community-based living arrangements."
Training center residents and their families went to the court directly to voice their concerns during the settlement process. Looking on — but not part of that group — was Amherst resident Martha Bryant, whose twin sons had lived at the Madison Heights campus since they were 2 years old.
Unable to communicate their needs and medical symptoms, the twins were in a training center that could provide 24-hour care on a level Bryant believed other settings couldn't.
"I was actually on [U.S.] 29 heading to Richmond the day the settlement agreement was announced … and [News & Advance reporter] Ray [Reed] called me to say, 'DOJ has announced that CVTC is closing,'" she recalled in a recent interview with The News & Advance. "So I pulled off on the side of the road to say, 'Well, we'll fight back.'"
Despite repeated efforts in the Virginia statehouse to preserve CVTC, progression to the June 2020 closure deadline hasn't faltered.
From the Senate, Newman formed a work group in 2014 to weigh options for keeping training centers open, but after breaking down the costs for a variety of options, the state didn't bite.
"There is a very clear bias to take away this option from parents," he said. "When we got the rejection, I don't think any of us were surprised."
Bills and budget amendments introduced in the General Assembly in the past few years have failed to sway closure plans.
For her part, Bryant said she started gathering money to hire attorneys soon after the settlement agreement was announced. 
She's filed several Medicaid appeals to try and enforce proper treatment for her sons, fought for injunctive relief from "forcible" transfers from CVTC along with other families and appeared before Congress to advocate for the ability to opt out of being included in class action lawsuits.
With the backdrop of evolving disability law, Bryant described a health system caught up in a scrambling ideological paradigm shift where residents and their families are left to flounder. Her sons, Tyler and Taylor, were transferred to Hiram Davis Medical Center in Petersburg in 2017 over Bryant's objections. Tyler died less than two months later.
Having lost one of her sons during the transfer process and agonizing over care of the other, she said, "you just get so consumed with the fight."
Rachel Mahoney covers courts for The News & Advance. Reach her at (434) 385-5554.