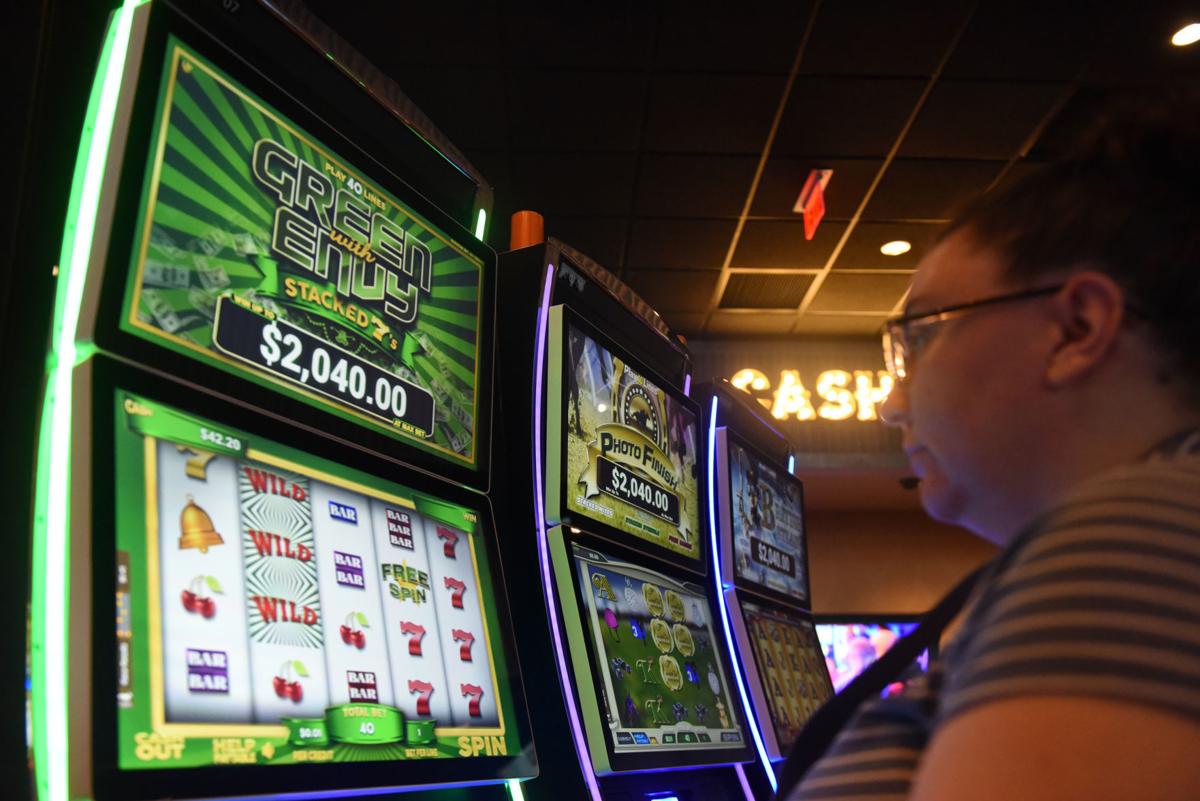 A Rosie's Gaming Emporium could be coming to Amherst County, according to a news release sent Wednesday.
If county voters approve in the fall, according to the release, the entertainment facility will open, creating new well-paying jobs and generating millions in new tax revenue for schools, roads and community programs.
Colonial Downs Group announced Wednesday that Deborah C. Mozingo, clerk of the Amherst County Circuit Court, certified she has received and accepted a request to circulate petitions to initiate a voter referendum to allow pari-mutuel wagering at a satellite facility in Amherst County in accordance with the state code of Virginia.
Local business owner and farrier, Derin Foor, submitted the paperwork on behalf of Colonial Downs Group.
In the news release, Foor said, "As a local business owner and member of the Amherst Planning Commission for the past decade, I support opportunities that will bring more business, good jobs and additional tax revenues to our community. As a farrier I want to support Virginia's growing horse industry and Colonial Downs has been instrumental in doing that. I have also been impressed with the entertainment product Rosie's offers in other Virginia communities and the benefits that would come with it to Amherst County."
Foor also is the owner of Loose Shoe Brewery in Amherst.
According to Virginia law, localities that have not already approved pari-mutuel wagering require a voter referendum before a pari-mutuel facility can be located in their community.
To place a referendum on the ballot, signatures from at least 5% of qualified voters must be submitted to, and certified by, the general registrar. The local circuit court then will officially decree the referendum will appear on the ballot. With Wednesday's news, Colonial Downs Group will coordinate an Amherst County signature drive.
"Amherst County is exactly the kind of up and coming Virginia locality in which we look to operate," Aaron Gomes, chief operating officer of Colonial Downs Group said in the release. "We know we can bring well-paying jobs, and millions in new tax revenue to the county. We can also bring a lot of fun at the same time! Rosie's Gaming Emporiums have found tremendous success already in Richmond, Hampton, Vinton, Dumfries and New Kent County."
Claudia Tucker, District 2 member of the Amherst County Board of Supervisors, said in the news release she is energized by the opportunity for Rosie's to locate a facility in Amherst County.
"Not only does Rosie's contribute to the present and future success of Virginia's proud thoroughbred horse racing tradition, but they have established a sterling reputation as a strong economic and local community partner across the Commonwealth," she said. "Rosie's will grow the local tax base and provide us with critical new revenue for our schools, roads and public safety, while adding a fun entertainment and dining venue for residents and tourists alike."
Victoria Hanson, Amherst County Economic Development executive director, said in the news release the authority is excited about the opportunity to bring a new business to the county that would bring hundreds of thousands of new tax dollars every year, add more than a hundred well-paying jobs, as well as attract many new visitors to Amherst County.
"We should see an economic boost when Rosie's visitors patronize other Amherst businesses," she said in the release. "The tax revenues generated by Rosie's will also help our county continue to grow."