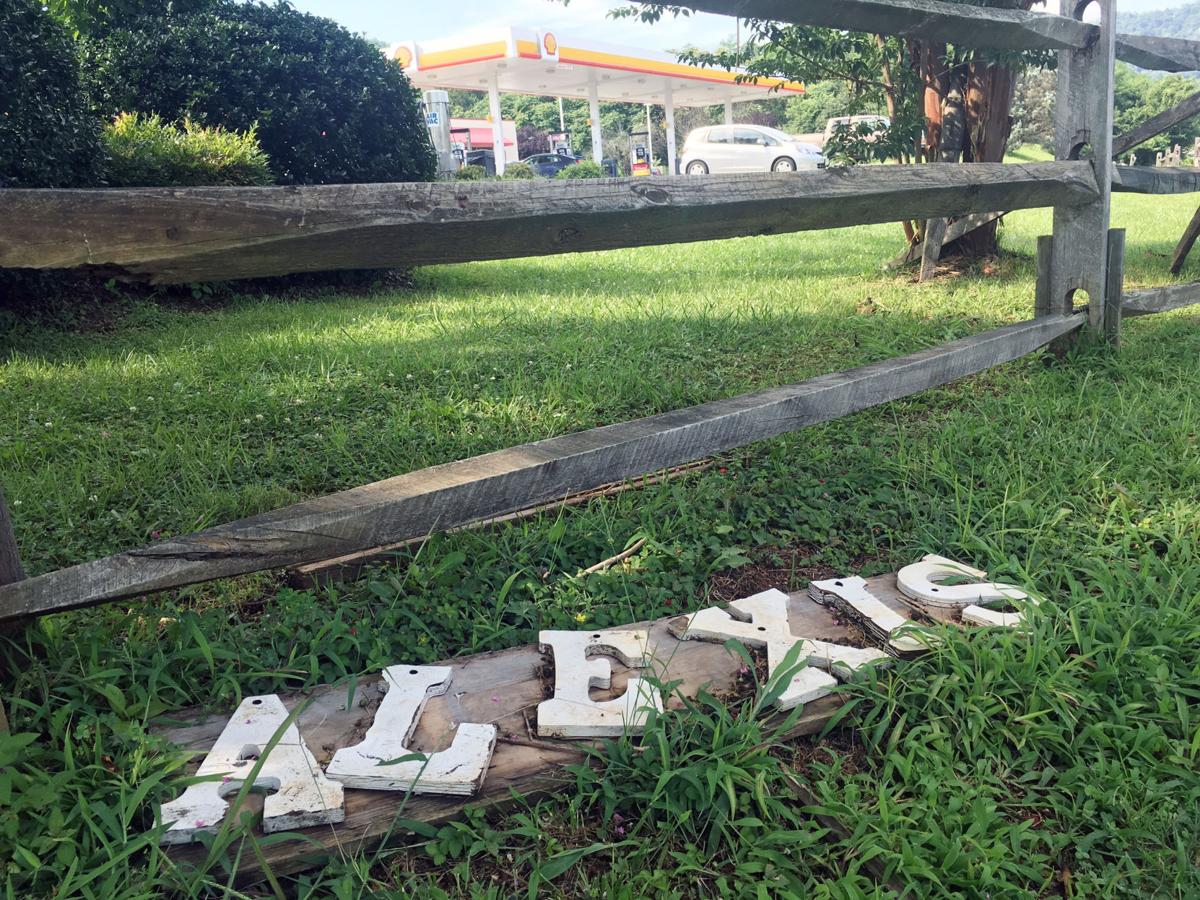 Just feet from the highway, posts holding up a faded pink and white banner remain staked in the ground.
"MISSING" is emblazoned on the sign, which sits outside the gas station at the intersection of Nelson County's lone stoplight on U.S. 29. Next to the word is a picture, along with a plea for passers-by to call the Nelson County Sheriff's Office if you've seen her: Alexis Murphy, the name familiar in the locality of 15,000 and around the commonwealth.
Friday marks five years since Alexis was last seen.
The banner, along with pink ribbons hidden inside the branches of a nearby tree and white letters that spell out "Alexis" nailed to an adjacent wooden board, mark the spot from which she vanished on Aug. 3, 2013.
Randy Allen Taylor, 53, was convicted of her murder and abduction and is serving two life sentences; her body has not been found.
The emblems of Alexis, who was 17 at the time of her disappearance, serve as a makeshift memorial, a "significant place" for her family and those who remember the teen's contributions to the community, Alexis' aunt, Angela Taylor, said.
"That is such a huge part of Nelson County as a community," Angela Taylor said in an interview Monday. "That is what keeps our community thinking of Alexis and going back to that place."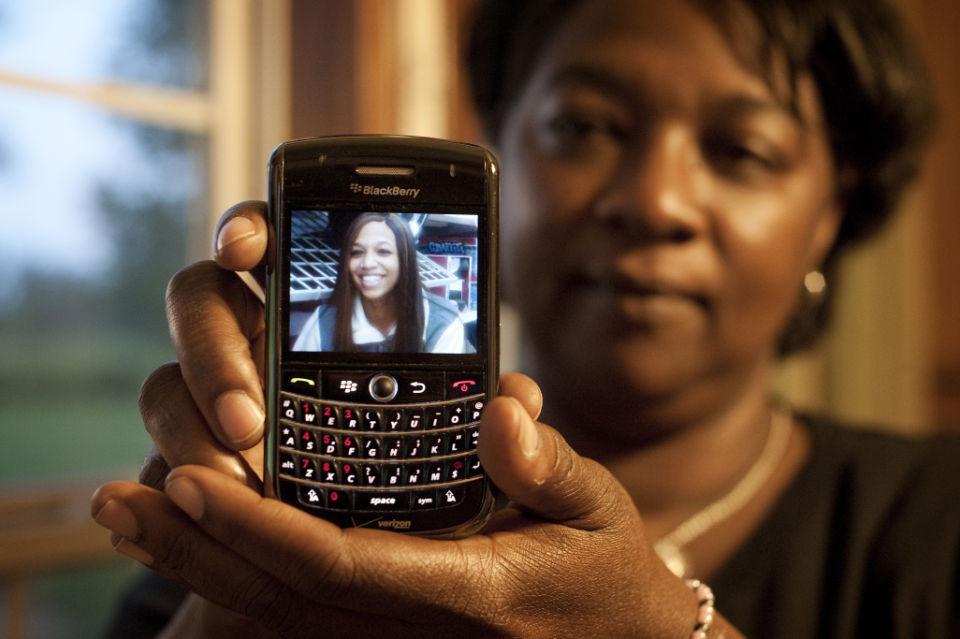 "People reach out all the time" after visiting the Shell station, a Liberty gas station at the time of Alexis' disappearance, according to Angela Taylor. They, like the family, often say a prayer for the family or feel like they can connect with Alexis at that spot.
There is no planned public memorial or event to mark the anniversary of her disappearance this year — the family instead is planning a vacation to spend time with each other, during which they will enjoy some of Alexis' favorite activities, like shopping and going to the beach. But Angela Taylor said she and her family plan to stop at the spot Friday, leaving flowers and balloons at the place where "we still feel her presence."
According to Angela Taylor, there are plans for updates to the site in the coming weeks, an important part of keeping Alexis' story alive. But while the colors have faded over the past 24 months, she said, the family's memory of Alexis remains sharp.
"I think obviously it's something that's never far off of our minds," Angela Taylor said. "I think once June hits, her birthday month, and then July and August, it's always a constant thought of Alexis. … The wounds are still fresh."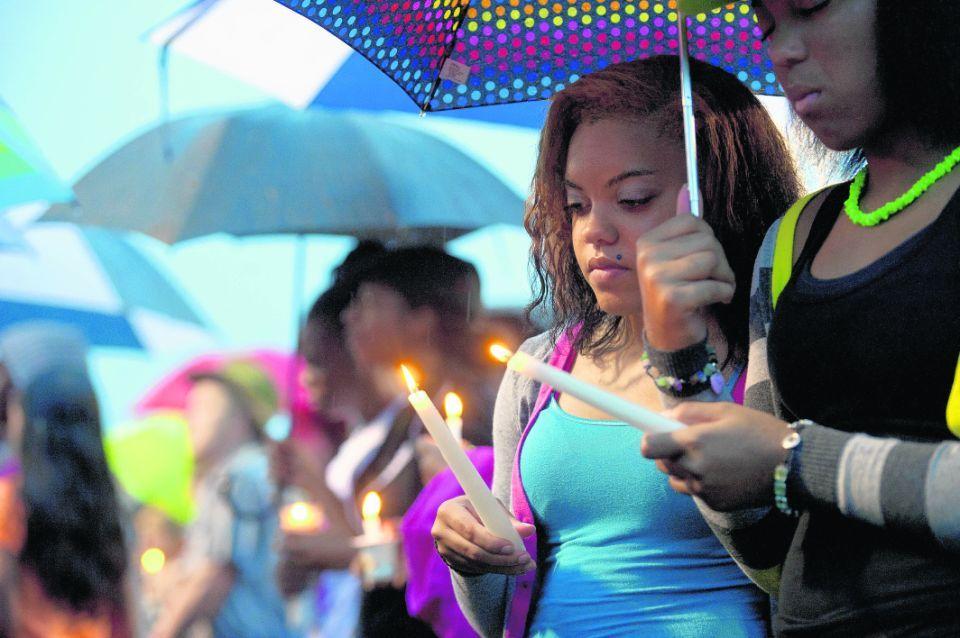 Alexis' family often thinks about what could have been. Knowing Alexis could have gone on to thrive in college and a career is painful, Angela Taylor said. And thinking about the moments she'll miss out on with family carries just as much sadness.
Angela Taylor, for example, is expecting a son, Jackson, in October, and she recently got engaged, too.
"I want to share that with her, and I'll never get that opportunity to," she said. "It's something that makes me sad, because I know she would be very excited and involved with the baby and the wedding."
Still, while Alexis won't be with her aunt for those occasions, Angela Taylor plans to make her an integral part.
Alexis' spirit "will play a huge role" in the wedding, Angela Taylor said, and Jackson "will know who Alexis is and what she meant to me as my niece."
Alexis' legacy will remain alive outside the family, too, Angela Taylor said.
The family annually awards an Alexis Murphy Scholarship to one or two senior girls graduating from Nelson County High School, the school Alexis attended. The family also regularly participates in campaigns and helps with other organizations that aim to raise awareness of the dangers that young women face, like Roanoke-based Help Save the Next Girl.
All of those efforts, Angela Taylor explained, are inspired by Alexis, and specifically by her last Facebook post, which told her friends to "keep hope alive."
"I definitely don't think we would have made progress in working with other organizations if we didn't have that hope and faith," Angela Taylor said. "That all stems from Alexis and that post that she made. That is what keeps us going, is keeping that hope alive."
That hope, too, is what has helped the family remain strong as a unit, she added. And it's what's given them strength to continue believing Alexis will be found.
"There is that hope that she is still out there somewhere and we will get an answer someday. I don't know when," she said, "but we definitely still hold out that hope."
According to Angela Taylor, both the FBI and local law enforcement are "still actively pursuing trying to find her," and the family is "in constant contact with them."
Current Nelson County Commonwealth's Attorney Daniel Rutherford said Monday his office is "committed to bringing closure to the family," adding any time his office receives new information, it passes it along to law enforcement in hopes of finding Alexis.
"Our office and law enforcement will not stop until we find her," Rutherford said.
For now, the family holds on to the positives in her case.
When Randy Allen Taylor, who has said he is innocent, was convicted in 2014, it helped Alexis' family "step out from inside the hell that [we were] living in and look at the bigger picture."
"We took a stand to make sure this person who did this to our family will never get a chance to do this to another family," she said. "… If he was not convicted he could've done this 10 more times."
Anthony Martin, the Nelson County commonwealth's attorney who prosecuted the case against Randy Allen Taylor, said he still thinks about the case.
"It was definitely the type of case we never thought would happen," he said, adding he hasn't forgotten the high-profile case, even five years later. "… I still feel for the family. … I do still think about the case whenever I think about or see other missing people [cases]."
Martin, now a defense attorney in Charlottesville, said he and the family believe with the guilty verdicts, and Randy Allen Taylor behind bars for life, Alexis has received some justice.
"We ended up getting a great result, as far as taking somebody dangerous of the streets," Martin said. "You always want to find the body, get the family closure. That's one piece that may or may not happen. Time will tell … [but] we did our best to bring as much justice as possible."
Angela Taylor said she and her family are "forever indebted" to Martin, and she hopes Nelson County and the surrounding area continue to keep Alexis' story alive.
"It's one of the beauties of growing up in a small town: when tragedy strikes, the entire community is impacted by it," she said. "We're very blessed to be from Nelson County and have the support of the community behind us, and still five years later, I think that still stands."