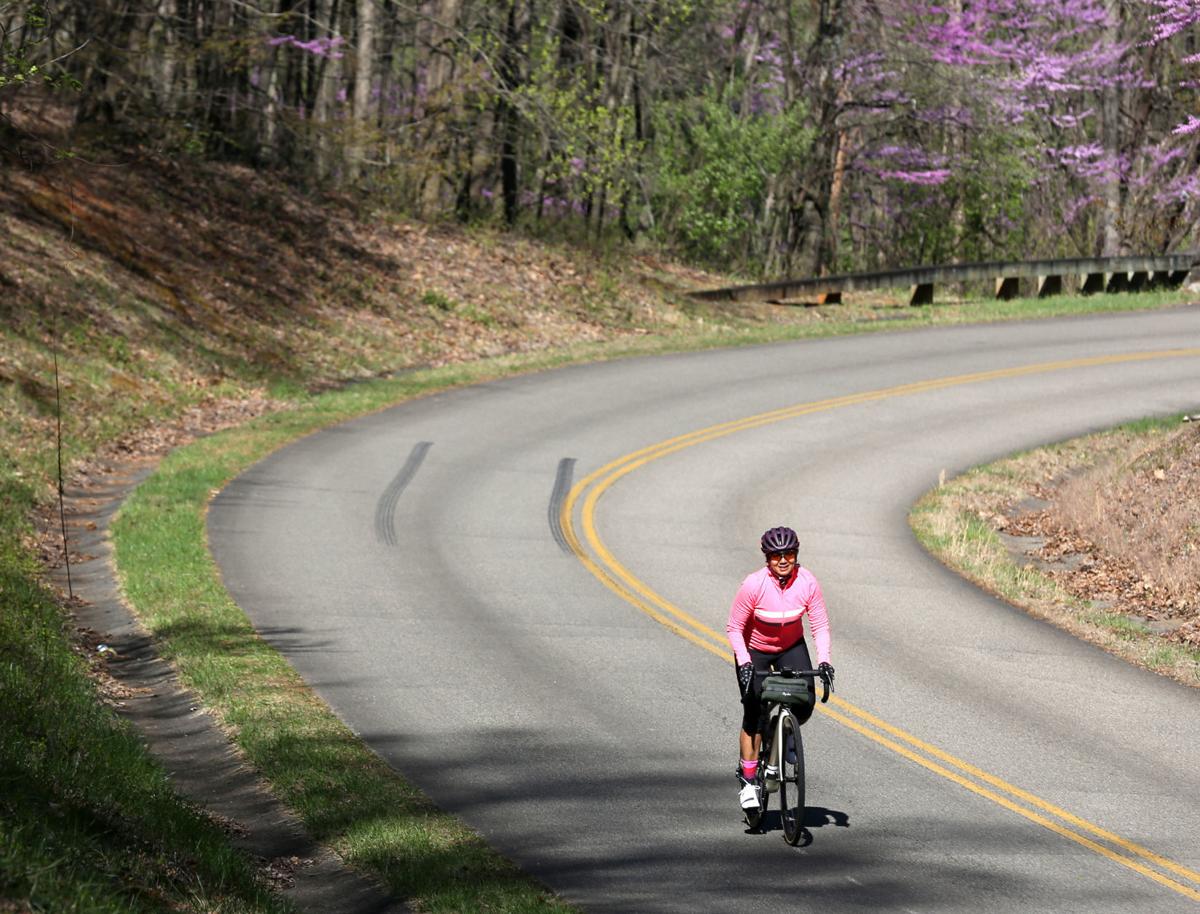 RICHMOND — The General Assembly approved the Bicycle Safety Act, which bicycle advocates said will reduce collisions with cyclists.
The bill from Del. Chris Hurst, D-Montgomery, would require drivers to fully change lanes to pass bicyclists and allow cyclists to ride two abreast in a lane. The legislation goes to Gov. Ralph Northam for his signature or changes.
The original bill included a provision to allow bicyclists to treat stop signs as yield signs, but it gave lawmakers heartburn, so they stripped it out.
Sen. David Marsden, D-Fairfax, raised concerns the bill was modeled off a law adopted in Delaware, where he said there was an 86% increase in bicyclist fatalities after it went into effect. Hurst said it was an increase from seven to 13, and none of them happened at an intersection.
Allowing bicyclists to ride side-by-side will shorten the distance it takes for a driver to pass them. The more controversial part of the bill is the "safety stop" at stop signs. Research shows when bicyclists take the lead at intersections, slowing down and yielding to anyone already in the intersection, there is less confusion about right of way and reduces collisions.
About a dozen people die while riding a bike in traffic each year in Virginia, while another 700 or more are injured, according to the Virginia Department of Motor Vehicles.
Replacing a bridgeEver since flooding washed away the historic Bob White Covered Bridge in Patrick County more than five years ago, residents have wanted to replace it.
There are six covered bridges still standing in Virginia. They're a specific kind of tourism draw.
Patrick County has a Virginia Covered Bridge Festival, and people came to see the Bob White Covered Bridge and nearby Jack's Creek Covered Bridge in Woolwine.
"People travel to the county to see covered bridges," said Del. Charles Poindexter, R-Franklin County.
The General Assembly sent a bill from Poindexter to Northam for his signature to have the Virginia Department of Transportation work with the Patrick County Board of Supervisors and community groups to approve a construction plan for a replica of the Bob White Bridge.
Civically engaged studentsLawmakers gave final passage to twin measures from Del. Sam Rasoul, D-Roanoke, and Sen. Jennifer McClellan, D-Richmond, to require the Virginia Department of Education to establish guidelines so middle and high school students who are absent from school to attend a civic or political event can receive an excused absence.
Not all school divisions have adopted specific policies to provide for excused absences for students to participate in political and civic activities.
"This legislation will not only help students get involved in politics, but it will create opportunities for students and students to prepare for college," said Brady Hillis, chairman of Teenage Republican Federation of Virginia.
Abortion restriction repealedLawmakers sent Northam legislation to repeal a state law that prohibits plans on the state's health insurance exchange from covering abortions.
Health exchange plans can only cover abortion services in a few circumstances, such as to save the life or health of the woman. Anyone with coverage through the exchange would have to pay for the services out-of-pocket.
Abortion is the only medical procedure banned from coverage on the exchange. The legislature passed the ban in 2011 after passage of the Affordable Care Act.
The legislation does not require a health insurer on the exchange to cover abortion services.
The measure follows several others Democrats have passed to roll back abortion restrictions since taking control of the General Assembly last year.
"The ban is government overreach into a private market," said Del. Sally Hudson, D-Charlottesville, who patroned the legislation. "We have private insurance providers who want to sell insurance to cover abortion care, and we have private patients who want to buy them, and the ban is standing in their way."