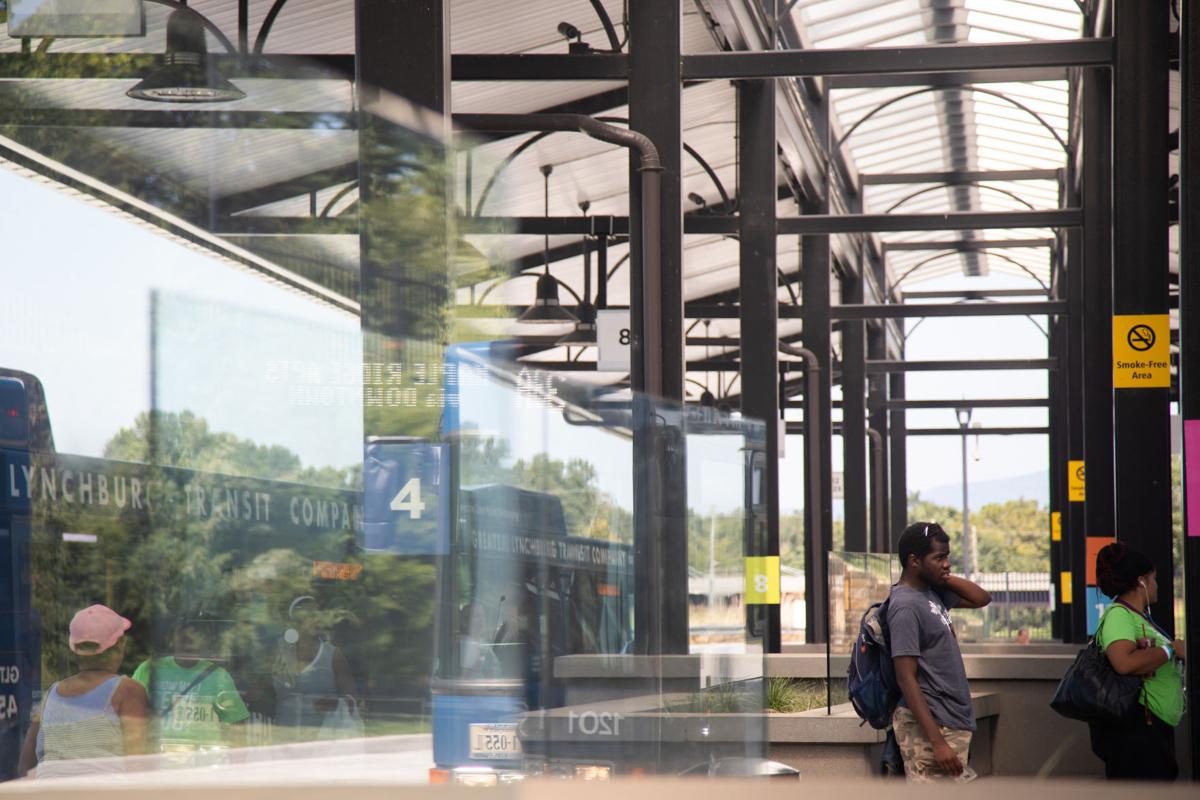 Bus riders in the Hill City might find themselves sitting next to a Greater Lynchburg Transportation Company board member in the not-too-distant future.
At GLTC's monthly board meeting Wednesday, the bus system's governing body unanimously voted in favor of a new policy mandating board members "utilize GLTC for all transportation needs at least one day per appointment year."
The change in policy was championed by Cameron Howe, a board member who has long argued that interacting with passengers should be required of the transit company's leadership.
"I think it's really important that we not only ride the bus to experience it ourselves but to get feedback in real time from the people who ride the bus on a daily basis," Howe said. "We do a disservice by getting in our cars and never riding a bus."
As a result of the vote, the written job description for board members will be amended to include the new policy and renamed "board member expectations." The written requirements, first introduced in 2018, include meeting attendance requirements and professionalism standards, among other stipulations.
Ben Blanks, a board member who uses the bus system as his main form of daily transportation, said the new policy will force each board member to experience the challenges riders face on a regular basis. He said he is hopeful the policy will encourage the board to collectively brainstorm solutions to GLTC-related problems.
"It will help the board work as a team," he said. "It will help bring everything to the table."
Lynchburg City Council now is accepting applications to join GLTC's nine-member board. The board is a part-time volunteer body and most members have full-time jobs.
According to City Manager Bonnie Svrcek, council will consider appointing two new board members for three-year terms at its Sept. 8 meeting. The two vacant seats have sat unfilled ever since a series of unexpected resignations last fall.
In other news from Wednesday's meeting, GLTC General Manager Brian Booth presented figures showing total bus ridership in the city during the coronavirus pandemic has dropped by more than 40% from last year.
The estimated total ridership between April and June of this year was about 102,000, a sharp fall from the nearly 180,000 passengers during the same three months last year.
GLTC operated a reduced schedule before returning to regular service June 15. The bus system will rely on federal and state aid to make up for the loss in revenues.
To combat the spread of the virus, GLTC is requiring passengers to wear masks and is limiting bus capacity to 50%. Fares have been waived since mid-March to allow for social distancing and to provide financial relief for passengers.
Last month, two GLTC employees tested positive for COVID-19, marking the first positive tests within the bus system. Booth said the transit company experienced a staff shortage as a result of the positive tests since some employees were forced to quarantine after a possible exposure to the virus.
According to Booth, service levels dropped to about 60% of full service due to the shortage but have since recovered. The two employees who tested positive for COVID-19 returned to work Monday.