Appomattox County Sheriff Donald Simpson recently announced he will not seek a second term in the Nov. 7 election.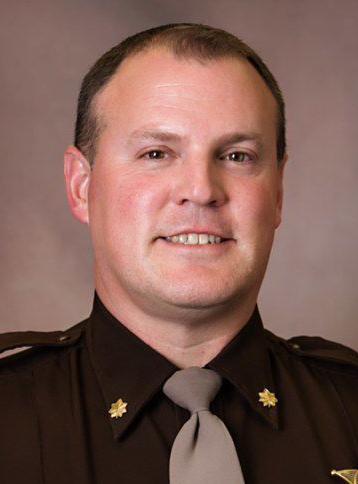 In a social media post, Simpson said he has decided not to run again after much thought, prayer and consulting with his one-year-old granddaughter.
Simpson, who succeeded Barry Letterman as sheriff in 2020, will mark his 29-year milestone of service to the Appomattox County Sheriff's Office in May.
"I can proudly say I have provided that unconditional service and leadership to the best of my ability," Simpson wrote in the post. "It is now my responsibility for the continuity of progress and growth to 'pass the baton of responsibility' to a new generation of leaders."
Simpson, whose term expires Dec. 31, said he is extremely proud of the sheriff's office's accomplishments during the past four years.
"Despite the unprecedented challenges set forth by the pandemic and the social unrest of 2020, this office has thrived," Simpson wrote. "I was able to secure pay raises for deputies, technology and facility upgrades, updated uniforms, and adjust polices to better suit the needs of the department. We accomplished these things and maintained an exemplary level of service to the citizens of our community."
Simpson said the county's violent crime rate is among the lowest in the Central Virginia region and he is proud of the employees his office has hired and retained.
"With a national average of law enforcement vacancy at nearly 10 percent we have maintained a fully staffed level nearly 100% of the time," Simpson wrote. "What I am most proud of, above everything listed above, is in my opinion a positive shift in the culture of the office."
Simpson said he sees daily deputies upholding the highest moral and ethical standards, helping each other succeed and assisting citizens.
"We are all public servants and we must never lose sight of that," he wrote.