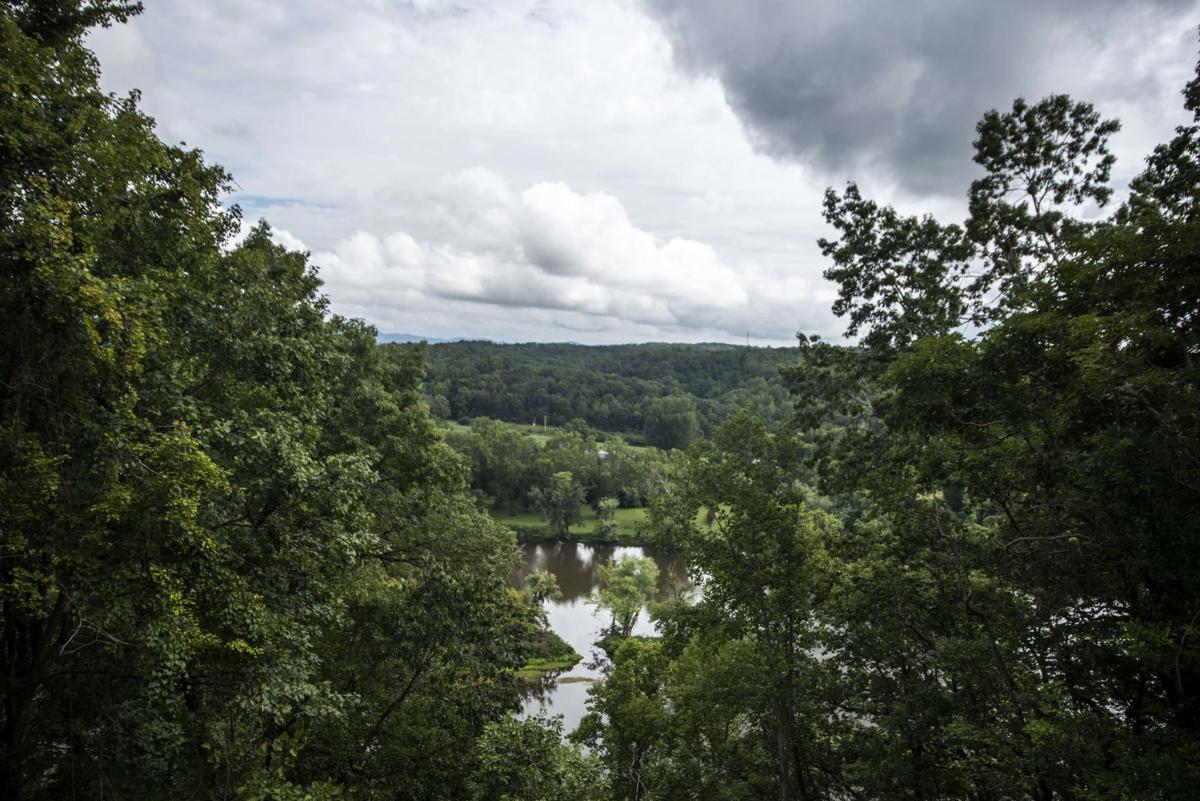 After extensive community engagement efforts that drew feedback from almost 4,000 city residents, Lynchburg Parks and Recreation found people eager to see more farmers markets come to the area, with feedback also highlighting a desire for trail expansion and greater connectivity across all public parks.
Parks and Recreation presented the initial findings of the community engagement portion of its needs assessment and comprehensive master plan to city council Tuesday — the department's first update of the master plan in 24 years.
The department sought various methods of community input for the effort, which seeks to design Lynchburg's parks, trails and facilities of the future and identify project priorities and potential funding mechanisms going forward. Participation ranged from interviews with city leaders and staff, focus groups, stakeholder meetings, pop-up events, public meetings, surveys and online engagement.
The $125,000 project kicked off March 1, partnering with Nashville-based Lose Design, a consulting and design firm with a heavy focus on parks and recreation projects, and subcontractor BerryDunn. After another public comment period sometime in November, the final master plan document will be presented to council in December or January.
Barbara Heller, senior consultant with BerryDunn, said as a result of the pandemic, the amount of usage at public parks has "skyrocketed," with parks, facilities and programs "elevated even more in importance than what they had before the pandemic."
The report explores what needs aren't met in the department's current offerings, how its facilities and programs compare to national standards and what residents would like to see.
Some results were to be expected. "Trail expansion" topped the list for the most voiced comment throughout the public input process and was one of the highest ranked facility priorities from area residents. This trends with department expectation, as the trail system has long been a priority for both residents and the staff.
Will Hager, project manager with Lose Design, said the Lynchburg's trails are something that sets the city apart in both "quality" and "context," noting the trail system is used not just for recreation, but also as a transportation alternative.
But Jennifer Jones, director of Lynchburg parks and recreation, said other things did take her by surprise. Notably, farmers markets narrowly eked out paved walking and hiking paths or trails as the top facility priority, according to the pop-up engagement events held throughout the city. Accumulatively, the events drew input from about 1,350 people.
"That's a whole new twist," Jones said. She was interested to see it draw such a response from the public, particularly when competing with other facility needs such as field space and ball courts.
"I think we are well on our way to producing a great plan for generations to come, and getting city council feedback was a huge part of that," Jones said.
Boardwalks, canoe/kayak blueways, fishing and recreation swim facilities also were other facility priorities for residents.
According to Hager, program priorities seemed to center around special events such as concerts, movies in the park and arts festivals. Programs for people with special needs, cooking and nutrition classes and gardening programs also ranked high.
Other takeaways of the initial findings were the park deserts mapped out around the city. According to the presentation, there is a particular void of park access on the southwest side of town. Hager said residents were eager to see trail and greenway expansion, hopeful for new parks in areas of the city they felt were underserved.
Similarly, areas without easy access to parks or public greenspace within walking distance were noted in the Tyreeanna and Pleasant Valley neighborhood, Richland Hills and areas of Rivermont Avenue.
Some councilors raised questions regarding how private assets and organizations were being taken into account, as some voids on the map potentially were served by greenspaces or parks that are not operated by the city's parks and recreation department.
At-large Councilman Randy Nelson said some of the inventory of city resources could be understated in this presentation, as there are contracts and agreements the department holds with private organizations, such as youth sports leagues and private parks and fields.
Ward IV Councilman Chris Faraldi raised the question of how these private assets could be incorporated into some of the maps tracking park accessibility, or partnerships drawn between the city and these resources.
Hager said the presentation was intended to function as an inventory of publicly held facilities but said they can fill in the picture further as they take into consideration these resources.
Jones agreed she did not want to see parks and recreation competing with these private entities, and that they will continue to work with them to ensure they are not duplicating services.
From youth sports, to art organizations to joint-use agreements with Lynchburg City Schools, she said parks and recreation has partnerships with "people, organizations and nonprofits across the city," but that there also is something vital about providing truly public, free spaces to everyone.
"Parks are that one place where everybody can feel welcome," she said, where no economic barriers or memberships prevent people from using services.
Ward III Councilman Jeff Helgeson said he found the amount of programs, with 882 programs offered in 2019, 20% of which were art classes, to be "very striking and very alarming." He said he would prefer to see the department focus on facilities without associated recurring costs, such as trails, and narrow its programming offerings.
He voiced concerns about the staffing and money required for classes and programming, and only a handful of people would be attending each.
In response, Jones said she would like to stress the department does not run programs unless it covers the cost, and all programs included in the presentation are not just offered but were successfully implemented and paid for by residents.
"The community was hungry for those types of programs," she said. In the past six years, the department has gone from having 5,300 paying customers in its database, to more than 24,000.