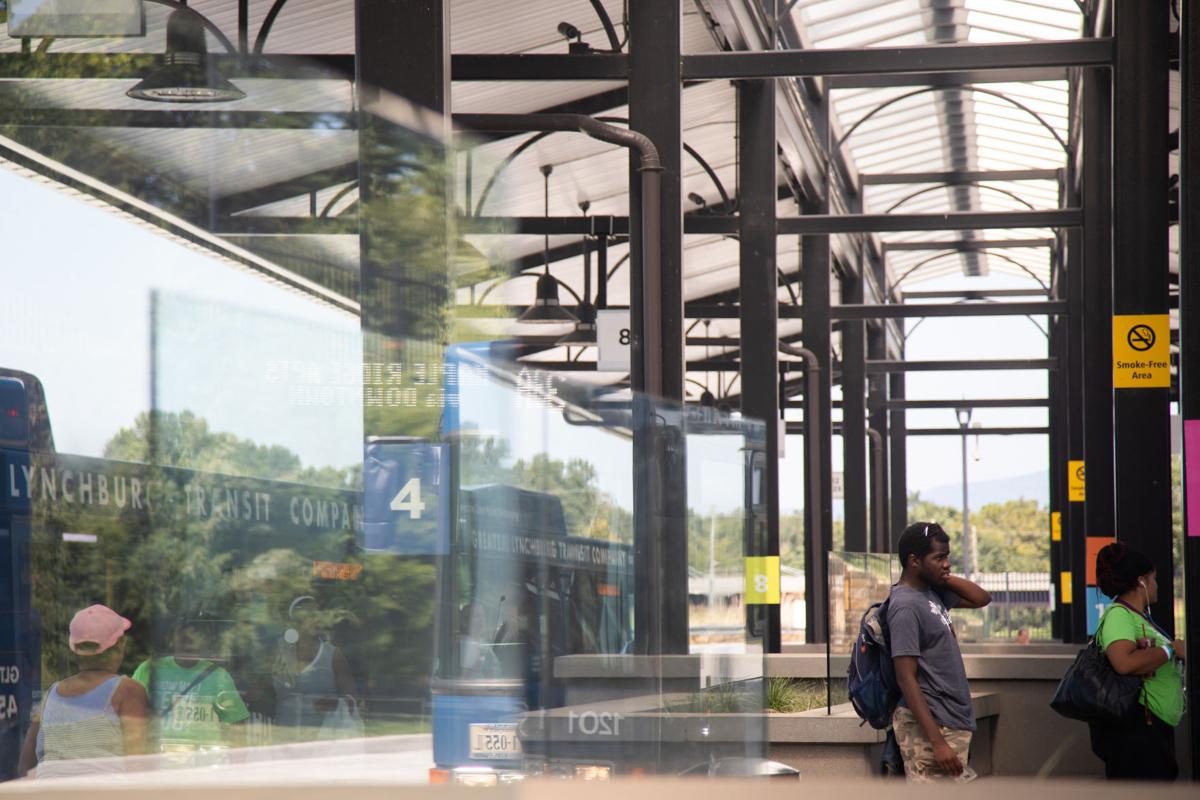 Lynchburg residents soon will find themselves able to ride Greater Lynchburg Transit Company buses seven days per week once again.
The GLTC Board of Directors during its Wednesday meeting unanimously approved implementing Sunday services beginning the first weekend of October. Board members said community members repeatedly have asked for such a service to resume.
Sunday service is planned to start at 7:45 a.m. and will run through 7:15 p.m. with fixed routes and frequencies matching those operated on Saturday. GLTC General Manager Brian Booth said specific details on where routes will start will be announced in the coming weeks.
Booth said GLTC will use about $85,000 of the city's Coronavirus Aid, Relief, and Economic Security (CARES) Act funding to provide the new service, but that money must be spent by the end of the year. Given current staffing levels, GLTC also is in the process of bringing on an additional two to three operators who could fulfill the required hours for additional service on Sundays.
"It would be a real struggle if we try to do it any sooner," Booth said, adding it still will be difficult to implement in October.
Board members also unanimously approved the continued suspension of all on-board fare collection until Nov. 1, a measure GLTC first took back in March to limit the amount of interaction between passengers and drivers.
Resuming fare collection coincides with when staff feels it will have appropriate safety measures in place in the form of Plexiglas dividers separating drivers and passengers.
"It's the added protection between the passenger and the driver because the driver has to be less than 6 feet when that passenger is at the fare box," Booth said.
Board member Benjamin Blanks suggested making Sundays free of charge once fare collection resumes as a promotional effort to increase ridership, but other board members disagreed, stating the interest in the service already exists.
"Consistency I think is best for the public; like consistent routes, consistent fares, consistent times, so I think if they want to not pay to try it, then October would be the time," board member Cameron Howe said.
Documents provided to board members state the barriers have been ordered, but high demand has slowed the anticipated delivery time. Staff anticipates receiving the materials in early October and maintenance staff will require roughly two to three weeks for installation.
"There should not be any impact on the services provided," Booth said.
During deliberations, Howe expressed concerns over the long term sustainability of Sunday services if GLTC continued its policy of not collecting fares, but ultimately voted in favor of continuing the suspension.
"I think that … the more we delay collecting fares the less likely it will be that we will be able to financially sustain a Sunday service, because we do take a financial hit the longer we don't collect fares," Howe said. She felt fare collection could resume given current safety measures in place in addition to following all necessary guidelines and drivers being equipped with personal protective equipment.
Based on fare revenue and ridership before COVID-19 — which has cut ridership roughly in half — Booth said by not reinstating fare collection until Nov. 1, GLTC during the course of the next two months could lose at most $100,000 in revenue.
The decisions by the board Wednesday came one week after GLTC bus drivers and members of the international Amalgamated Transit Union Local 1493 Lynchburg held a rally at the Kemper Street transfer station demanding safety measures be put in place to better protect operators from potential COVID-19 exposure.
As a result of the pandemic, GLTC implemented rear door entry with exception to those with mobility issues, limiting passenger capacity, providing cloth masks at the transfer station for passengers in need of a mask and giving drivers personal protective equipment. Vehicle sanitation is conducted daily focusing on high-contact surfaces.
Protesters had expressed concerns over what they claim is insufficient sanitary procedures and safety measures after several bus drivers tested positive for COVID-19. At the time of the rally, four bus drivers had tested positive for the virus, a number that has increased to a total of five as of Wednesday, Booth confirmed after the meeting. He added some of those drivers have returned to work.
Booth estimated roughly half a dozen drivers still were in quarantine, down from the 14 in quarantine as of Aug. 26.
In the wake of last week's protests, Booth said staff have met with union officials and is planning to work together. He could not elaborate further on specific details as the meeting was confidential.
"We are open to working with them, and any time you can work together both parties come out ahead," Booth said.
After the Sunday service begins, Booth said there will be a public hearing to collect feedback from residents within 60 days of the start date.
Get Election 2020 & Politics updates in your inbox!
Keep up on the latest in national and local politics as Election 2020 comes into focus.