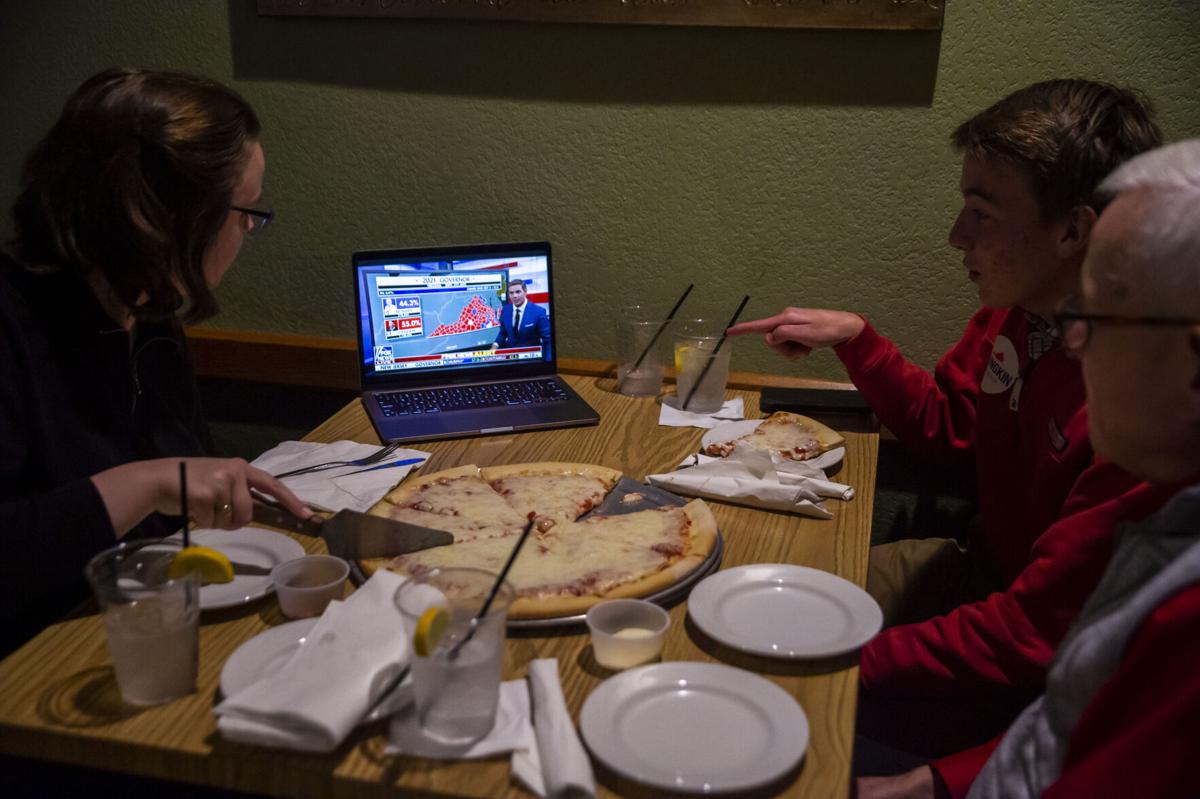 All 100 of Virginia's House of Delegates seats were up for grabs this year. Delegates serve two-year terms.
Here's a look at unofficial results from districts with ties to the Lynchburg area. 
District 22
Delegate Kathy Byron, R-22nd, an incumbent who has continually held the seat since first being elected in 1997, was reelected for another term.
As of press time, Byron had 73.8% of the vote.
Byron faced two challengers: Democratic candidate Gregory Eaton, who had 24.29% of the vote, and Libertarian candidate Sarah Jerose, who had 1.74% of the vote.
Byron could not be reached for comment Tuesday night.
According to her website, Byron serves on the House Science and Technology Committee, the House Commerce and Labor Committee, and Finance Committee.
She faced a primary challenge in June from Isaiah Knight but secured the Republican nomination with 79% of the vote.
The 22nd District covers part of Lynchburg, as well as parts of the counties of Bedford, Campbell and Franklin.
District 23
The mood in the Stoney Badger Tavern in Lynchburg was buoyant Tuesday night, a sea of Youngkin T-shirts and red MAGA caps, with Republican supporters crowding bar tops and refreshing laptops in between metal trays of pizza slices.
Del. Wendell Walker, R-23rd, was excited for what he hoped would be a turning tide in state politics.
"I feel very grateful and humbled and thankful that the citizens of the Commonwealth have put faith in us as the Republican party […] to lead Virginia," Walker said.
As of press time, Walker led the 23rd District with 67.18% of the vote against Democrat opponent Natalie Short.
Walker called the night a "turning point" in Virginia politics, and hoped to see Republican delegates take back the house after losing their majority in 2019.
"I think that this sends a strong message to Virginia," Walker said. "Enough is enough. No more progressive left Democrat agenda."
Walker, a retiree and longtime Republican activist, was first elected in 2019. He campaigned on fully-funding law enforcement, a strong opposition to abortion and a revamp of education. Locally, he hopes to promote stronger workforce training among area youth.
He called the election a "rebirth" of the Republican Party.
"Our party is headed back in the right direction," Walker said.
The 23rd District covers part of Lynchburg and parts of Amherst and Bedford counties. 
District 24
Securing what preliminary results paint as a comfortable lead after his first term in office, Del. Ronnie Campbell, R-Rockbridge, will be serving another term representing District 24.
Unofficial results from the Virginia Department of Elections showed Campbell winning with 76.7% of votes against Sam Soghor, a Democrat from Amherst County running in his first political race. 
"I'm really humbled by the fact that the citizens keep returning me to Richmond," Campbell said Tuesday night. "It seem like more of them are getting on the ship with me, so that's humbling too."
As of press time, Campbell had received 76.7% of the vote in his home of Rockbridge County, not counting any absentee ballots, 75.43% of the vote in Buena Vista and 36.8% of the vote in Lexington, both independent cities embedded in Rockbridge County.
Soghor had 20.3% of votes in his home county of Amherst, which hadn't yet entered numbers from the Monroe district or any absentee ballots. Though he couldn't say for sure Tuesday whether he'd run again, he said he's interested to stay involved in politics and keep up active discussions with voters.
With statewide races running close into the night, Campbell said so much of the legislative agenda will depend on who wins those executive seats. Turnout at the polling places he visited Tuesday seemed high, he said.
Campbell said he'd like to make changes in election law to "give the confidence back to the citizens of Virginia," namely by ensuring mail-in ballots are signed and returned by the people they're issued to.
Campbell was ousted from his seat on the House Courts of Justice Committee after signing a letter to then-Vice President Mike Pence to nullify Virginia's 2020 electoral votes, with "election integrity" becoming a hot issue for Republicans recently. A state-level audit of Virginia's 2020 election results showed overwhelming confidence in the outcome.
He said he also would like to see changes to mandated misdemeanor reports from school administration and to the makeup of the Virginia Parole Board, which is controlled by the governor.
The 24th House District covers parts of Amherst and Augusta counties, plus Bath and Rockbridge counties and the cities of Buena Vista and Lexington.
District 59
Del. C. Matt Fariss, R-59th, delivered a similar message as Walker on Tuesday night.
As of press time, Fariss led the 59th District with 65.18% of the vote over Democratic Benjamin Moses and independent Louis Scicli.
Moses had 32.1% of the vote, and Scicli 2.63%.
First elected in 2011, this marks Fariss' sixth term.
A Campbell County native and co-owner of the Lynchburg Livestock Market, Fariss said he was encouraged by voter turnout in Campbell County, where he spent much of the day at the polls.
"It does my heart good to see people get out and care," Fariss said.
Fariss campaigned on the merits of his last 10 years in office, where he said he "worked across party lines" and served on a number of integral committees, such as the Joint Commission on Health Care.
Like Walker, Fariss said Democrats have taken things "way too far," particularly in the areas of public safety and education.
He hopes this election will send a message that "we need to get back to more support for the police department," and work on solutions to get students the help they need after so much time of out of the classroom.
The 59th District covers Appomattox and Buckingham counties, plus parts of Albemarle, Campbell and Nelson counties.
Other nearby races:
District 19: Del. Terry Austin clinched his seat with 79.48% of the vote, as of press time. Austin will serve his fifth term representing the district that covers Alleghany County, Covington, the town of Bedford and parts of Bedford and Botetourt counties.
Austin beat out two Bedford County residents — Dean Davison running as a Libertarian and Wendy Rowden running as a Democrat. Rowden won about 19% of the vote and Davison took 2% as of press time.
District 20: Del. John Avoli kept his seat with 62.23% of the vote, as of press time. Avoli faced Democrat Randall Wolf.
Avoli's district covers parts of Nelson and August counties, Highland County, and the cities of Staunton and Waynesboro.
News & Advance reporters Sarah Honosky, Rachel Mahoney and Shannon Kelly contributed.