More than $311,000 to help small businesses in Appomattox County weather the coronavirus pandemic. Another $335,000 to buy personal protective equipment for Hill City employees. Two new ambulances purchased in Bedford County with $640,000. And a whopping $1.4 million to expand broadband access in rural Nelson County.
Nearly $50 million flowed to local governments in the Lynchburg region last year as part of the federal government's more than $2 trillion emergency rescue package, according to records received by The News & Advance.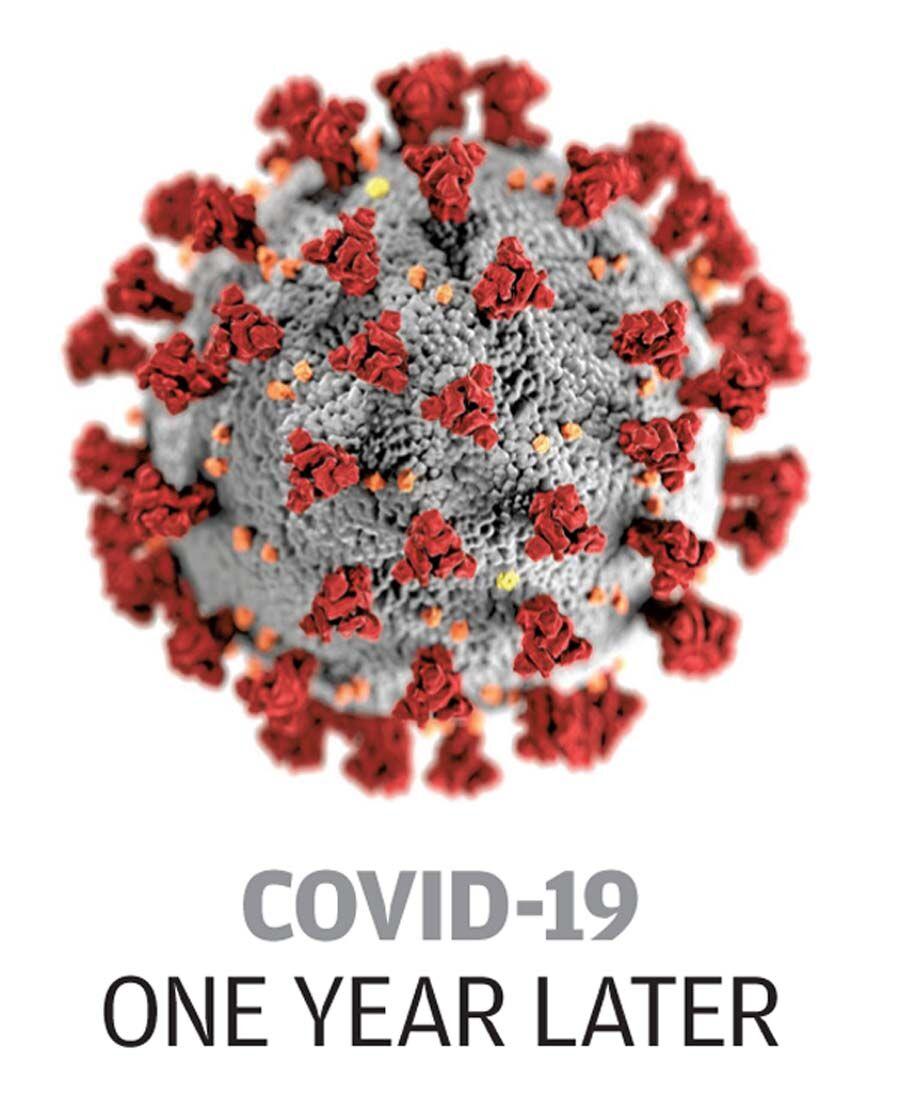 Known as the Coronavirus Aid, Relief, and Economic Security (CARES) Act, the stimulus program was aimed in part at helping states and local governments survive the economic damage wrought by COVID-19. Local governments put the money to use for a wide range of projects and causes, including buying large amounts of disinfectants and purchasing equipment so employees can work remotely.
More than $14 million in relief was sent to Lynchburg — the largest amount for any locality in the region. About $4 million was spent on public health and safety measures — namely masks, face shields, sanitizers and facility upgrades to help ensure physical distancing in city buildings.
Another $3.7 million paid for upgrades to city facilities so employees could work from home during the pandemic and for payroll reimbursement to city staffers. Lynchburg officials also doled out more than $4 million of aid in the form of grants to local businesses impacted by COVID-19 restrictions.
At a Lynchburg City Council meeting earlier this month, economic development officials said the city awarded 336 grants to small businesses as part of a recovery program. The grants ranged between $2,500 to $20,000 and helped pay for winterization projects and outdoor heaters so restaurants and other stores could continue to operate outside.
"Our small business community, specifically our locally owned small business community, was greatly affected [by the pandemic]," Alisha Meador, Lynchburg's Economic Development Manager, said. "We heard time and time again that this funding specifically helped them maintain staff, keep their doors open and keep doing their jobs in the community."
The federal aid awarded to local governments does not include the millions of dollars in relief that was allocated by the state to school divisions or the millions of dollars provided directly to businesses as part of the Paycheck Protection Program, in which employers could take out potentially forgivable loans to help keep employees on their payrolls.
It also does not include the aid that is expected to be sent to state and local governments as part of the American Rescue Plan, a nearly $2 trillion aid package signed into law Thursday by President Joe Biden.
After the Hill City, Bedford County was awarded the second-largest amount of aid among localities in the region: $13.7 million. More than $3 million of the county's aid was sent to Bedford County Public Schools, including $1.6 million for upgrades to heating, ventilation and air conditioning equipment.
More than $1.1 million was sent to the Town of Bedford, according to county records. Another $1 million was used to fund a grant program for local businesses, and an additional $1 million was allocated for assistant programs aimed at nonprofit organizations and county residents.
The county still has about $3.5 million in federal relief to allocate. Bedford County Administrator Robert Hiss said county supervisors have signaled their desire to use much of the remaining money to pay for additional broadband projects.
Like Bedford, Campbell County also sent some of its $9.6 million in federal aid to towns within its borders. The Town of Altavista and the Town of Brookneal received a combined $785,913 in relief.
The majority of the county's aid, more than $5.5 million, was used to pay the salaries and wages of public health and safety officials who work for the locality, according to county records. More than $1.1 million was spent on improving telework capabilities for public employees and about $750,000 was used to support local businesses, homeowners, renters and other residents impacted by the global health threat.
Appomattox County also spent a significant chunk of its $2.7 million in aid on public health measures. Nearly $760,000 was used to cover payroll for health and safety employees and more than $1 million was used to pay for other public health expenses incurred by the county. The county also spent more than $500,000 on distancing learning equipment for school children.
Amherst County, meanwhile, devoted more than $380,000 of its $5.5 million in federal relief money to the Town of Amherst. An additional $650,000 was spent on grants for local small businesses and nonprofit organizations hit hard by the pandemic. Restrooms were installed in several county parks with $300,000 in funding.
In Nelson County, nearly $450,000 was spent on public health measures and new safety equipment, including six ventilators for local rescue squads.
The county also allocated a total of $1.4 million — the largest single expenditure — to be used to help expand broadband access across the locality. County officials hope universal broadband coverage will help spur economic growth, particularly during an era of social distancing.
"COVID has amplified the requirements for use of internet in ways we just couldn't have imagined and so rapidly," Gary Strong, a member of the Nelson County Broadband Authority, said at a meeting in December.