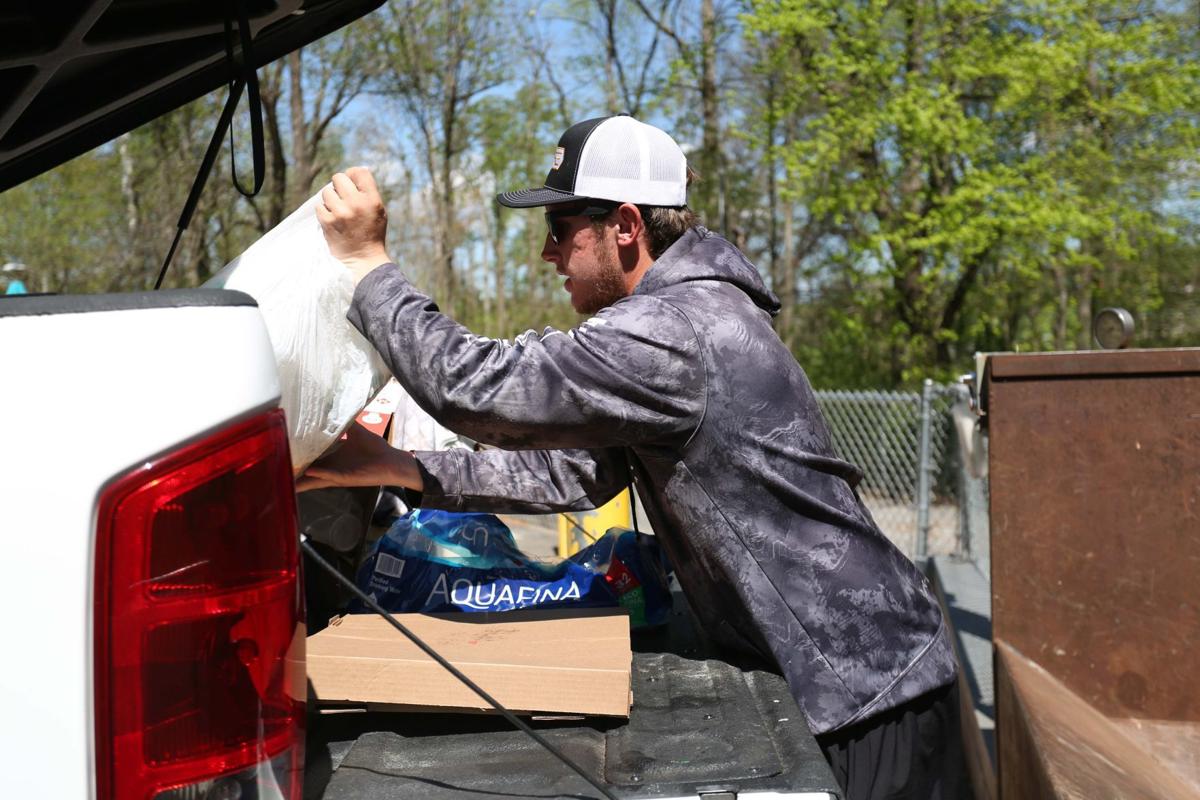 BEDFORD — Bedford County residents' tax rates are set to remain the same for the upcoming budget.
The Bedford County Board of Supervisors heard county staff's proposed fiscal year 2022 budget at a work session Monday night. None of Bedford County's tax rates, including its real estate tax rate, are scheduled to change.
The only change related to taxes is the classification of rental boats as personal property, a decision made in a resolution passed by supervisors last year; it means personal property tax must now be paid on such vessels.
"Forest harvesting equipment" is proposed to be removed from the personal property classification in the county ordinance. A public hearing at the board of supervisors' April 26 meeting has been set to formally adopt the changes into the county ordinance.
County staff presented supervisors with the proposed general fund operating budget of $114.4 million for fiscal year 2022.
Bedford County Director of Finance Ashley Anderson said county staff whittled down overall expenditures for the year by $163,544 from last year.
Bedford County saw an 18% increase in sales tax revenues over last year. Anderson said sales tax revenues "skyrocketed," likely because of increased online shopping as a result of the pandemic. If the current trend continues, Anderson said these revenues are projected to bring the county at least $8.3 million.
Following the direction of the Virginia General Assembly, county government employees, state funded county employees and all employees of constitutional offices will receive a 5% pay increase. Bedford county staff factored in the pay adjustments when balancing the fiscal year 2022 budget.
Briefly discussed at the work session, from a point raised by District 7 Supervisor Tammy Parker, was an identified need to make county fire and rescue department positions more competitive to better recruit and retain employees.
The department's deputy chief of operations, Abbey Johnston, said the neighboring jurisdictions of Lynchburg and Roanoke recently began offering sign-on bonuses to new fire and rescue recruits, making their positions more appealing than Bedford County's current offers.
Because Bedford County and these neighboring localities draw largely from the same pool of applicants, Johnston said, that makes it increasingly difficult to find and retain quality fire and rescue department employees for Bedford County.
County staff said they could look into possible ways to make Bedford County's fire and rescue department careers more competitive.
Also discussed was the increase in solid waste tonnage, particularly at Bedford County's Forest collection site. Increased solid waste tonnage during the past year, combined with the closure of the county landfill and having to transfer solid waste off-site, resulted in a hike in county solid waste expenditures for hauling and disposal fees.
District 4 Supervisor John Sharp noted some people cross the county line from Lynchburg to dispose of their waste at the Forest collection site, given its convenient location off U.S. 221.
Sharp said it did not seem right for Bedford County taxpayers to foot the bill for solid waste disposal from non-residents who don't pay taxes to the county, and asked county staff if there were options for better policing of the Forest collection site, such as sticker or bar code systems that could be put on vehicles and scanned to ensure people are residents of Bedford County.
County staff agreed the overwhelmed Forest collection site was an issue and said they could look into options for trying to better manage the situation.
The public hearings for tax rate adoption and the addition of classifying rental boats as personal property to be taxed, making it part of the county ordinance, will be held at 7 p.m. April 26 on the second floor of the Town of Bedford Municipal Building at 215 East Main St., Bedford.