Peaceful assembly, protesting & petitioning our government to express our grievances is fundamental to our constitutional republic. We are also a nation established on the rule of law and we must never resort to violence. 1/2

— Bob Good for Congress (@GoodForCongress) January 6, 2021
I call on everyone to express their views peacefully and to respect our Capitol and courageous law enforcement officers working nobly to keep us all safe. I am thankful that my staff and I are safe and my prayer is for the safety of everyone today. 2/2

— Bob Good for Congress (@GoodForCongress) January 6, 2021
The American people have voiced their concerns about the unprecedented volume of mail-in voting, and violations of longstanding state laws that may have resulted in fraud in the 2020 general election.

— Bob Good for Congress (@GoodForCongress) January 6, 2021
---
My staff and I are safe right now—following the instructions of Capitol Police and praying for the safety of Capitol workers, members of the press, and all here in Washington today. This violence must end now.

— Tim Kaine (@timkaine) January 6, 2021
---
While people have a right to peaceably protest, those who breached the Capitol and assaulted Capitol Police officers should be prosecuted to the fullest extent of the law. Violence is never the answer, and I condemn their actions in the strongest possible terms.

— Congressman Ben Cline (@RepBenCline) January 6, 2021
---
Reached by phone Wednesday afternoon, Sen. Mark Peake, R-Lynchburg, said he was disturbed to see the chaotic scene unfolding at the nation's "precious capitol" building. Peake, who was in Lynchburg Wednesday, was talking about those who are directly involved in the violence and breaking windows, clashing with police.
He said law enforcement should go in immediately and arrest all who broke past barriers, damaged windows, clashed with police and trespassed onto and destroyed federal property.
"I'm horrified, I'm appalled," Peake said, adding of those breaking laws: "They need to be arrested and completely prosecuted. This is completely unacceptable."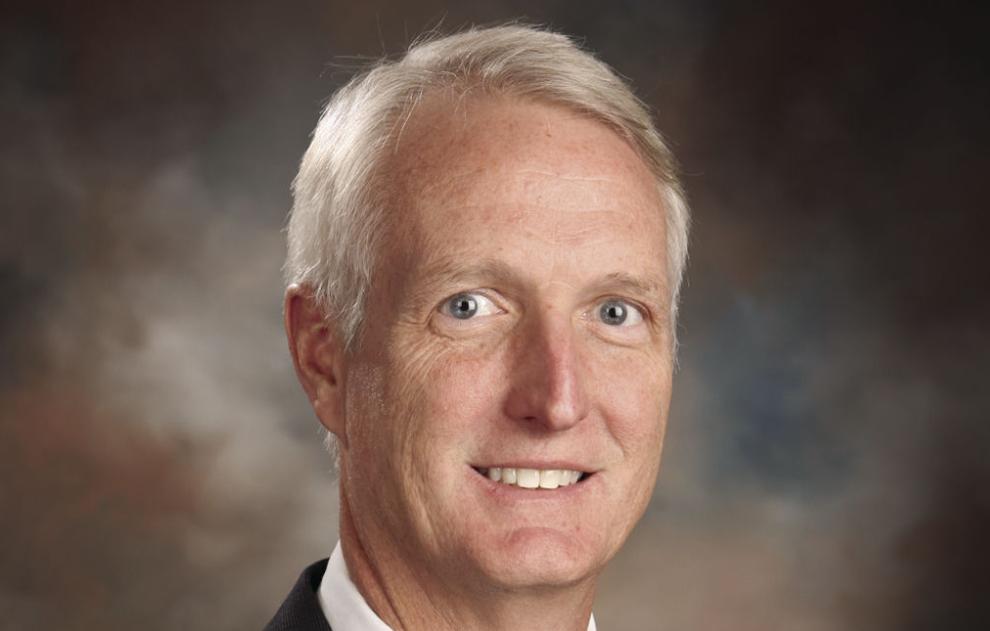 He said he "100% disagrees" with how some disgruntled supporters of President Trump, upset by the election results, are reacting. "They need to be arrested and locked up immediately."
When asked if the violent protests are what the Republican Party is about, he said: "It is absolutely not, and it better not be what we become because if it is, the Republican Party will cease to exist."
---
Thanks for your concern — I am safe and sheltering in place with other senators. Please join me in praying for our country, and for our fellow Americans to do the right thing.

— Mark Warner (@MarkWarner) January 6, 2021
---
Locals residents also checking in safe
Reached by phone Wednesday evening Campbell County resident Albert Wilson said the breach of the Capitol building had been "blown out of proportion," and he never felt unsafe during his day spent protesting alongside other Trump supporters.
Wilson was among 100 locals who left Lynchburg for Washington, D.C. at 6:30 a.m. Wednesday. By 6 p.m. he was on the bus headed home and stuck in traffic on I-95.
Wilson described the immense crowds — people flooding the ten-foot wide sidewalks, filing in from the Lincoln Memorial and spanning the reflecting pool on the national mall, at the base of the Washington Monument.
"I'm proud as a peacock, I couldn't be happier to participate," he said of the day. Though, at every turn, he insisted Washington, D. C. Mayor Muriel Bowser made things difficult for protesters, blocking roads and rerouting crowds.
Despite his excitement to participate in the protests, he said the overall mood was "somber."
"Success would only come with somebody recognizing that there are many, many people that do not believe this election is legitimate," Wilson said, "and that's why we're here: we do not believe it."
Though he is waiting to see further evidence, he insisted the storming of the Capitol building was conducted by "imposters," or Antifa agents in disguise. He said just by looking at the extremists, he could tell they weren't "blue-collar workers."
Carlton Ballowe, head of the Nelson County Republican Committee, said he and a busload of dozens of others, mostly Nelsonians, traveled to the U.S. Capitol early Wednesday to join in protests against Congress' counting of Electoral College votes. He said upon their arrival police and other law enforcement "seemed to have a very low profile."
In a phone call at 4 p.m. Wednesday, after he'd left the Capitol, Ballowe said the atmosphere was getting "a little bit hectic." He said he was aware that people had stormed the Capitol, law enforcement had deployed tear gas and one person had been shot.
"... [W]e were close enough to see people being tear-gassed. No one in our group was hurt or arrested," Ballowe said.
Ballowe said his group spent most of its time on the Ellipse, listening to political speeches, before marching to the Capitol building and splitting into smaller groups. By the time Ballowe arrived at the Capitol, he said he could see protestors gathered on the Capitol steps, which he estimated were 300 to 400 feet beyond the established barricades.
"I'm really at a loss at how people managed to breach both the barricade and the building," Ballowe said. "Maybe there wasn't enough police presence."
Ballowe said he did not condone storming the Capitol, but he could understand protestors' frustrations at not being allowed access "to their building."
"If they broke the law they should bear the consequences. I think most of the people on our bus ... we didn't come down here with any idea we were going to change the outcome [of the election]," Ballowe said. "For most of us it was sending a message as a nation we have exceeded the tolerance level we have for shenanigans in elections."