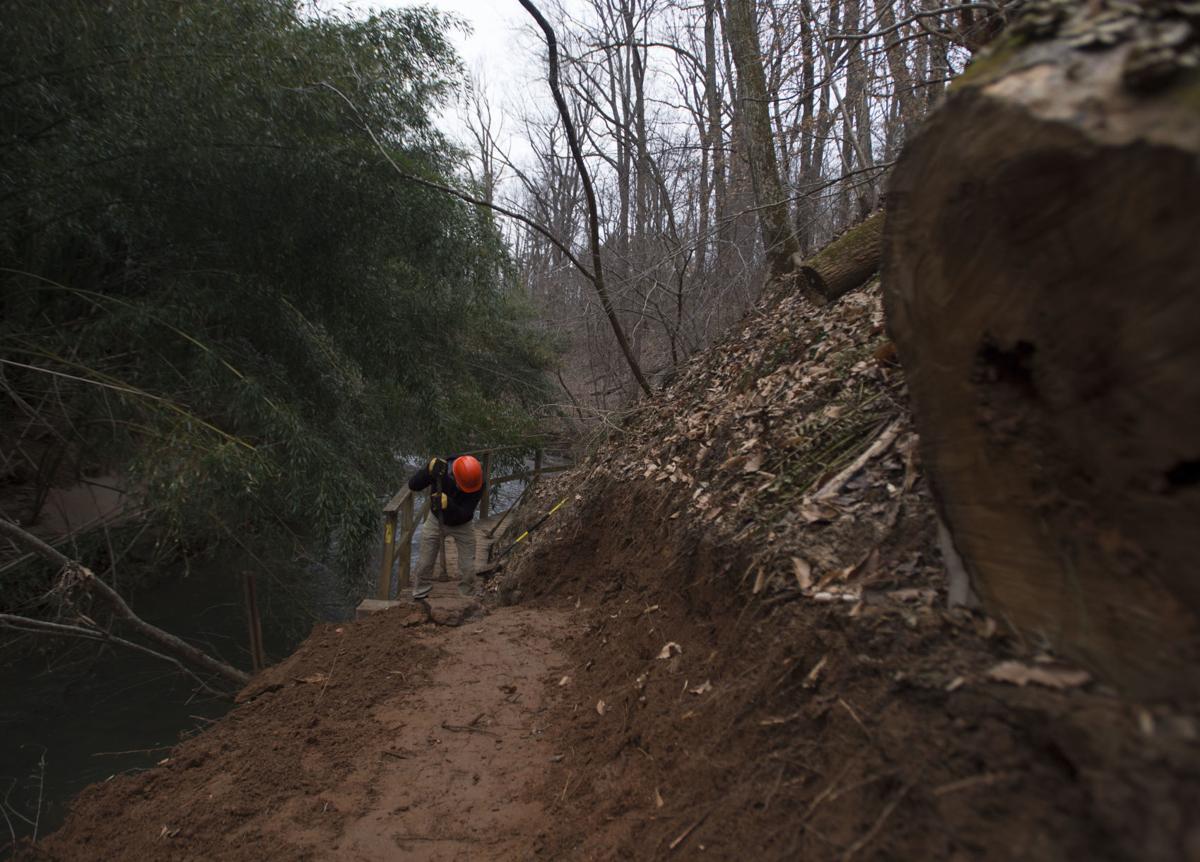 Lynchburg has dozens of capital improvement projects slated for the next five years, with plans to carve out funding for new facilities and infrastructure needs, including buildings, roads, and economic development and parks and recreation projects.
At its Tuesday meeting, council was presented the proposed five-year capital improvement plan totaling about $455 million, with a fiscal year 2022 CIP of $64.8 million.
Interim City Manager Reid Wodicka said about $25 million of the fiscal year 2022 CIP was from the general fund, with the majority being transportation funding.
With major projects on the horizon, such as the much anticipated $35 million police department headquarters slated to break ground in fiscal year 2023, and the removal of the College Lake Dam on Lakeside Drive, Wodicka said the coming fiscal year was focused on "maintenance and taking care of what we have."
The proposed fiscal year 2022 CIP includes a first phase of upgrades to College Park, with $250,000 budgeted for improvements to the stormwater management in the park, as it currently has a significant amount of drainage issues.
"It's already a well-used park, but it is dated and it will need to be improved in the future," Wodicka said. "But right now we are working on the water management to make it so it is a space that can be used more fully than what it is now."
The park is located near the University of Lynchburg, between Amelia and Breckenbridge streets. Wodicka said part of the Parks and Recreation Master Plan process, which officially kicked off last week, will include discussing programming and other amenities in College Park.
Ward IV Councilman Chris Faraldi said he was very pleased to see this project moving forward. Even in its current state, it is used often, he said, and he looks forward to future improvements.
Other notable parks and recreation projects proposed for the coming fiscal year include Creekside Trail reconstruction and flood damage repair. Since the trail and its bridges were destroyed by flooding in August 2018, the Parks and Recreation Department has made it a priority to build back the damaged sections of the city's trail system.
Wodicka said council funded the replacement of the bridges in this current fiscal year, and $443,000 is included in the proposed fiscal year 2022 CIP to rebuild the trail and stabilize the creek bank, coinciding with the construction of the new bridges.
Following the rebuilding, he said this portion of the trail system should be "back in business."
Another large infrastructure item discussed was a $7.5 million Rivermont Avenue bridge repair project, which was identified as an "immediate need" in the city's Comprehensive Bridge Condition Report.
City Engineer Lee Newland said it requires maintenance to the paint system, which wasn't addressed during bridge improvements in 2011.
He said part of the reason it's such a costly item is because the bridge has lead paint, and it has to be taken off, contained and "there's a lot of work to do to replace the paint system."
The coming year also could see the second phase of downtown streetscape improvements, with $600,000 dedicated in fiscal year 2022 and $2.05 million in fiscal year 2023 to "enhance the downtown streetscapes in coordination with the downtown water main replacement project."
Interim Deputy City Manager Kent White said this will include Commerce Street, directly following the completion of the Main Street Renewal project, which aims to replace some underground utilities downtown and is anticipated to be complete in August.
Council will hear a presentation of the Lynchburg City Schools budget March 30. There also will be public hearings for the fiscal year 2022 budget and the proposed real property tax increase.
The proposed CIP will continue to be discussed in the coming months, with budget adoption anticipated May 25.