After several days of counting write-in votes, the results are in: Two new faces will join the Bedford County School Board.
Bedford parent and write-in candidate Matthew Holbrook, 39, upset incumbent Jason Johnson, winning the District 2 seat by nearly 200 votes.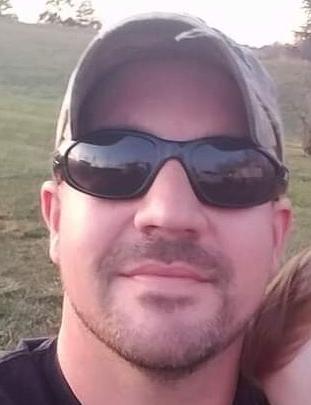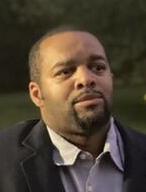 With no candidates having filed for the District 3 seat, Bedford County Public Schools parent Dwayne Nelms, 36, found success with a write-in campaign, winning the seat with 70% of the vote.
District 2 represents the Moneta area and the southern region of the county, and District 3 represents the Huddleston area and the southeastern region of the county.
Three seats on the seven-member board were up for election this year. District 4 incumbent Marcus Hill was reelected during last week's election with more than 94% of votes, or 4,866, in his favor.
Updated vote counts from the Virginia Department of Elections report Holbrook winning more than 49.5% of the vote, or 2,368 votes. Johnson, who has been serving on the board since 2012 and currently serves as its chairman, received 45.5%, or 2,173 votes.
Holbrook said Tuesday he was "shocked" by the results.
"I had a pretty good feeling, but I knew it was going to be pretty tough to win," he said.
Holbrook is a Staunton River High School graduate who now works as a building and electrical contractor. Of his four children, three are school-aged and currently are being homeschooled.
Holbrook said he is eager to send his students back to the county's schools but first wants to see "positive change."
He said his priorities as a board member are simple: He wants to advocate for parent voices and student opportunities. Come budget season, Holbrook said he'll prioritize compensation, vocational programs and transportation needs. Holbrook said he looks forward to taking office in January and is eager to listen and learn as he assumes the role.
Holbrook said he was thankful for the support he received from the community.
"I wouldn't have been able to do it without them," he said.
Nelms, a graduate of Liberty High School, currently works for the City of Roanoke as a traffic engineering technician and has one student at Staunton River Middle School.
Nelms said he was humbled and overwhelmed by the support he received at the polls last week.
"I'm excited to start this new chapter and make some positive changes in the school system," he said.
Nelms said he's currently working on a goal list for his first 100 days in the role but said vocational education, mental health and emotional support will be top priorities.
"Our kids need us right now," he said.
Holbrook and Nelms are set to begin their four-year terms in January.
Results from last week's elections will be certified Nov. 15.