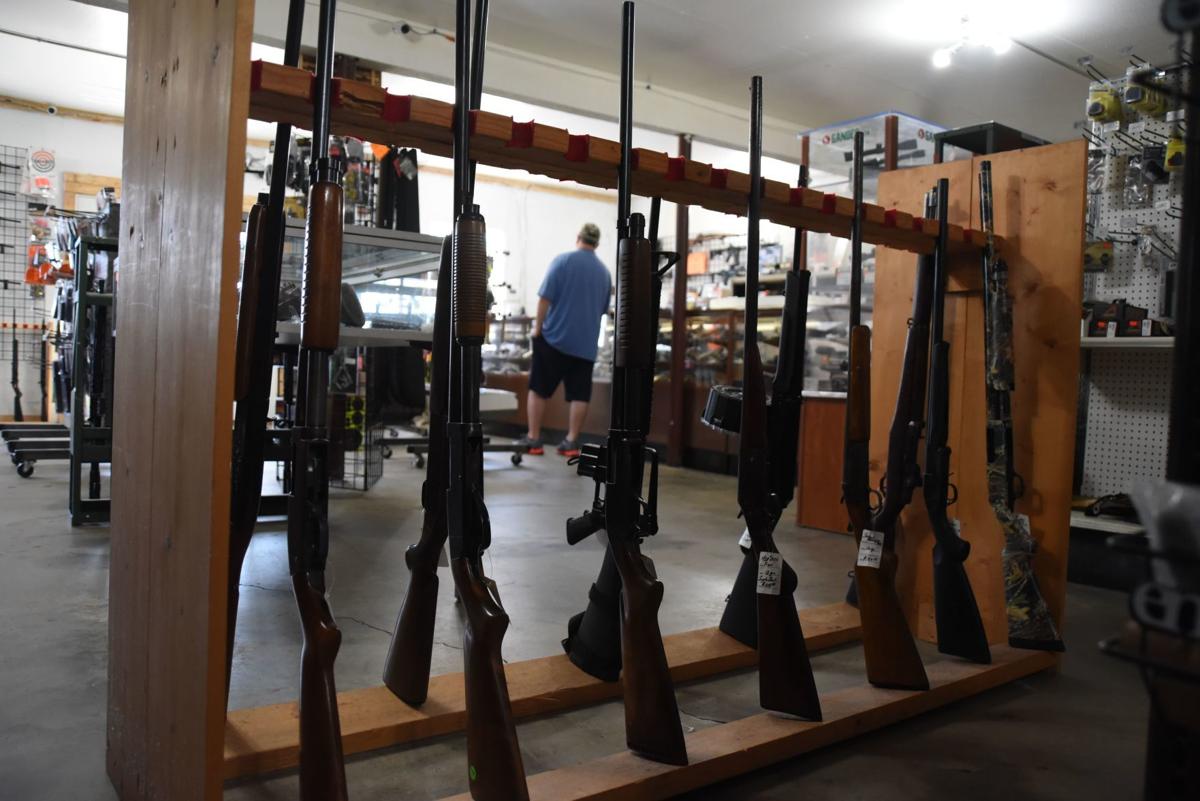 Gun rights groups filed a lawsuit late Monday seeking to block Virginia's enactment of a law requiring universal background checks for firearms purchases that goes into effect July 1.
The new law "unconstitutionally requires a background check for any firearm sale, even between private parties," the lawsuit says. It was filed in Circuit Court in the city of Lynchburg by the Gun Owners of America, Virginia Citizens Defense League, Gun Owners Foundation and three individuals.
According to the suit, one of the three individuals wants to sell guns to the other two after July 1, but the prospective buyers don't want to have to pay a fee of about $17 to get a federal background check under the new law.
The suit also argues the new law "surreptitiously" raises the legal age to buy a gun in Virginia. While state law allows anyone 18 and older to buy a gun, federal background checks are only conducted for people older than 21.
In a 44-page brief that traces the origins of gun laws to the Revolutionary War era, the plaintiffs ask the court to impose an injunction preventing the expanded background checks from going into effect.
A spokeswoman for Virginia Attorney General Mark Herring said the background check law is "critical to ensuring that firearms stay out of the hands of dangerous individuals. Similar laws have been continuously upheld in court and Attorney General Herring looks forward to defending Virginia's new expanded background checks law against the gun lobby's attacks."
The law was among several gun restrictions passed by this year's Democratic-controlled General Assembly and signed by Gov. Ralph Northam, a Democrat. It closes a loophole in the law that had allowed private sales of firearms, including those at gun shows, to take place without the criminal background checks that are required during transactions with a licensed dealer.
Other measures that go into effect July 1 include limiting an individual's purchase of handguns to one per month and a "red flag law" that allows authorities to temporarily seize weapons from someone deemed a threat.
Gun advocates also filed suit last week in Goochland County Circuit Court to challenge the one-handgun-a-month law.
Get local news delivered to your inbox!
Subscribe to our Daily Headlines newsletter.