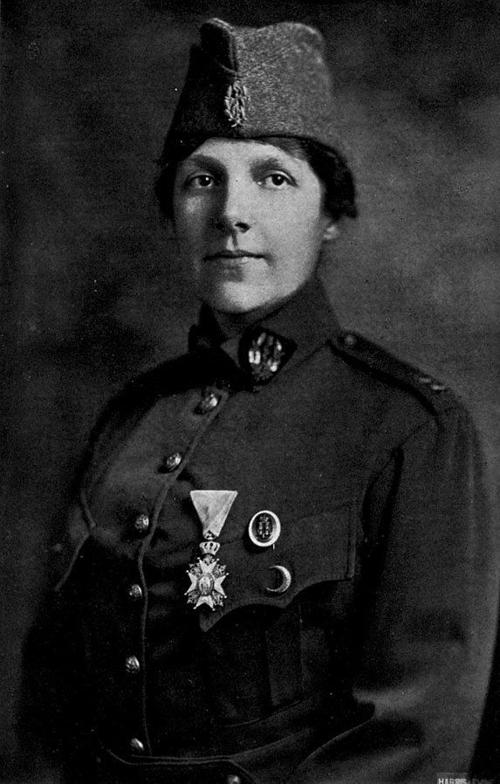 Jane White said the life of one of Lynchburg's most influential residents is one of the least known stories in the city's history.
"She was the most remarkable woman," White said of Dr. Rosalie Slaughter Morton, a Lynchburg native who was a pioneer in medicine and an advocate of gender equality in health care. "She was so far ahead of her time in her efforts in the medical field."
A historic marker honoring Morton (1872-1968) — a surgeon and public health advocate from Lynchburg — will be placed at the site of her childhood home at the corner of Seventh and Clay streets during a ceremony on May 2. The marker for Morton, which was approved by Virginia's Department of Historic Resources, was one of 10 recently OK'd for placement throughout the state.
White said she is "extremely proud" of her involvement in the approval of Morton's memorial.
"I'm so proud of the diversity factor Lynchburg is getting in our markers," said White, who has advocated for greater recognition of the contributions blacks and women have made in Lynchburg's history.
"Who would have thought that a historical marker to a woman would be considered diversity?" she said.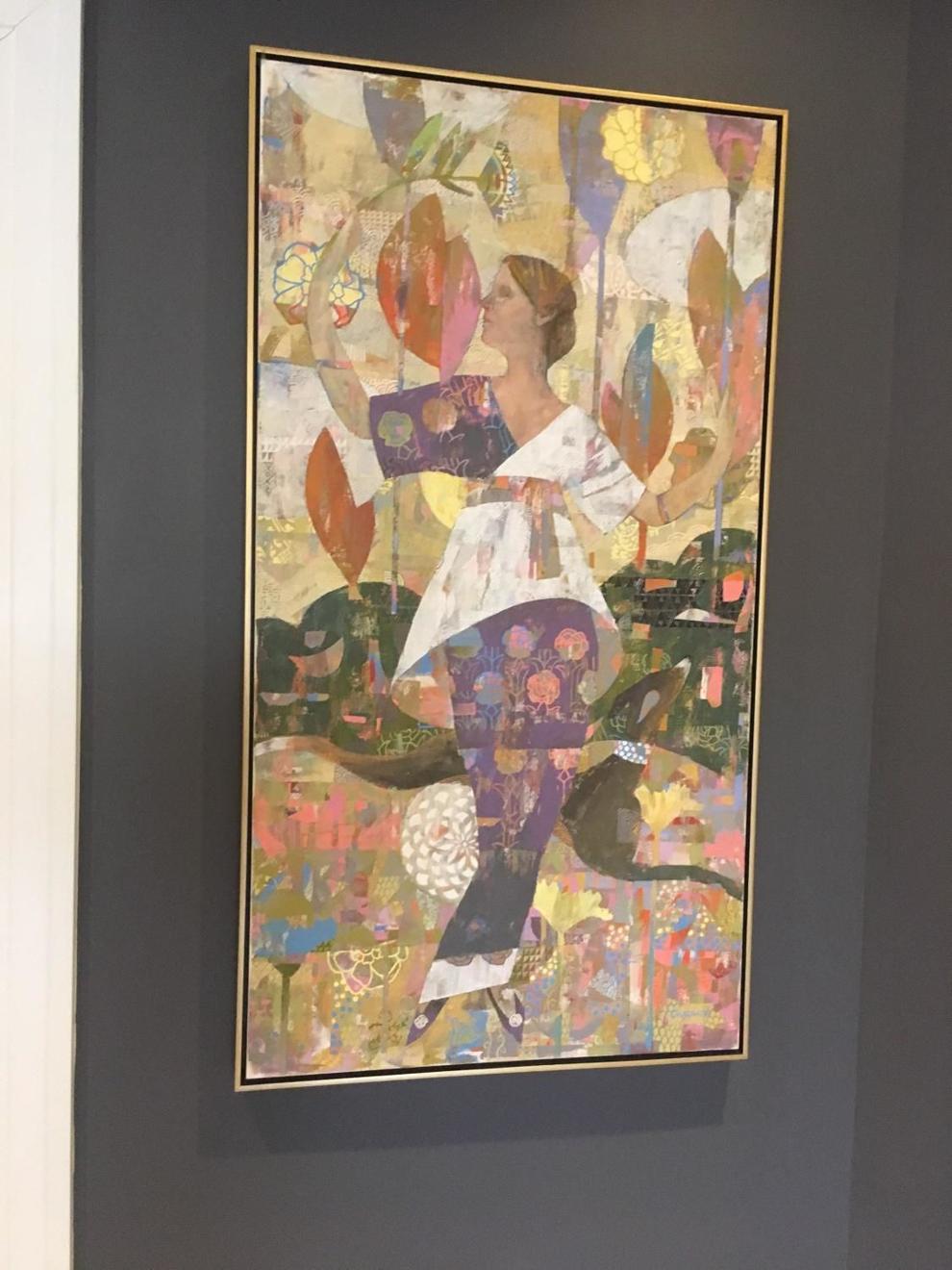 White said she never knew of Morton until she saw a series of panels hanging in the Virginian Hotel, 712 Church St., painted by Lynchburg artist Kevin Chadwick. The four large canvases hanging in the first floor of the hotel depict famous Lynchburg residents — including businessman John Craddock, Pulitzer Prize-winning novelist Pearl S. Buck, Harlem Renaissance poet Anne Spencer, dancer Helen McGehee and artist Pierre Daura — dressed in 1920s attire.
White, a local historian and former restoration chairwoman of Lynchburg's Old City Cemetery, recognized every historical figure from Lynchburg's past except one.
"I had no idea who this woman was," White said. "I wanted to find out more about her and why the artist chose her for this work."
White said she learned after researching Morton that her friend, Nancy Marion, lived in a house previously owned by one of Morton's relatives and owned a copy of Morton's 1937 biography, "A Woman Surgeon: The Life and Work of Rosalie Slaughter Morton."
"I borrowed it and just couldn't put it down," White said. "I bought my own copy after I finished it and I treasure it."
Morton was born on Nov. 28, 1872, in Lynchburg to a wealthy family with a long-standing history of male physicians. In her autobiography, Morton said she faced opposition from her family when she expressed her desire to attend medical school.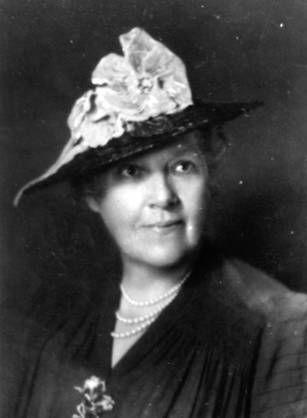 "My entire upbringing and education had been designed — as it was for all Southern girls — to make me a capable wife, not to imbue me with a desire for a career," Morton wrote in her biography.
Morton went against her family's wishes and enrolled in the Women's Medical College of Pennsylvania in 1893, graduating at the top of her class in 1897. Morton left the United States after graduation and studied with renowned physicians in Berlin, Paris, Vienna, and London, where she collaborated with the British Laboratory in India devising treatments against the bubonic plague.
"She was on a mission when she was abroad," White said. "She didn't travel around for fun."
Morton returned to the United States in 1902 and practiced medicine in Washington D.C., and New York — where she served as a faculty member at the New York Polyclinic Hospital and Post-Graduate Medical School in the gynecology department and became the first female faculty member in the surgical department at Columbia University's College of Physicians and Surgeons.
After the start of World War I, Morton went to Europe and served in field hospitals, receiving decorations for distinguished service from the governments of both France and Serbia. In 1916, the American Red Cross appointed her to oversee the transfer of medical supplies from Paris to the front lines of the war.
After returning to the U.S. after World War I, Morton helped found the American Women's Hospital Service, which supports programs that provide care to women and children in underserved areas throughout the world.
"What a worldwide effect she had," White said. "I couldn't believe that I have lived here forever and had never heard of this woman."
White said she immediately began work to petition for a historical marker to be placed in Lynchburg to honor Morton's life after reading her biography.
"I discovered she had connections all around Lynchburg," White said. "And to think all of this started because I saw this painting."
Dennis Marcinik, general manager of the Virginian Hotel, said Chadwick's work draws a lot of curiosity about Lynchburg's history from the hotel's guests.
"It attracts a lot of attention and a lot of questions from our guests," Marcinik said. "We are planning to put plaques underneath each panel to identify the historical figures and we are learning more about each of them, including Rosalie Morton."
Dr. George Hurt, a retired physician in Lynchburg who is sponsoring the marker, said he also had never heard of Morton before he was approached by White about the memorial.
"After Jane told me about Dr. Morton and her work I was immediately interested in supporting the historical marker," Hurt said. "The marker is being placed at the site of her childhood home, which is now the St. Paul's Episcopal Church, where I am a member. Also, I was interested because she was a physician like myself, which makes two tie-ins for me."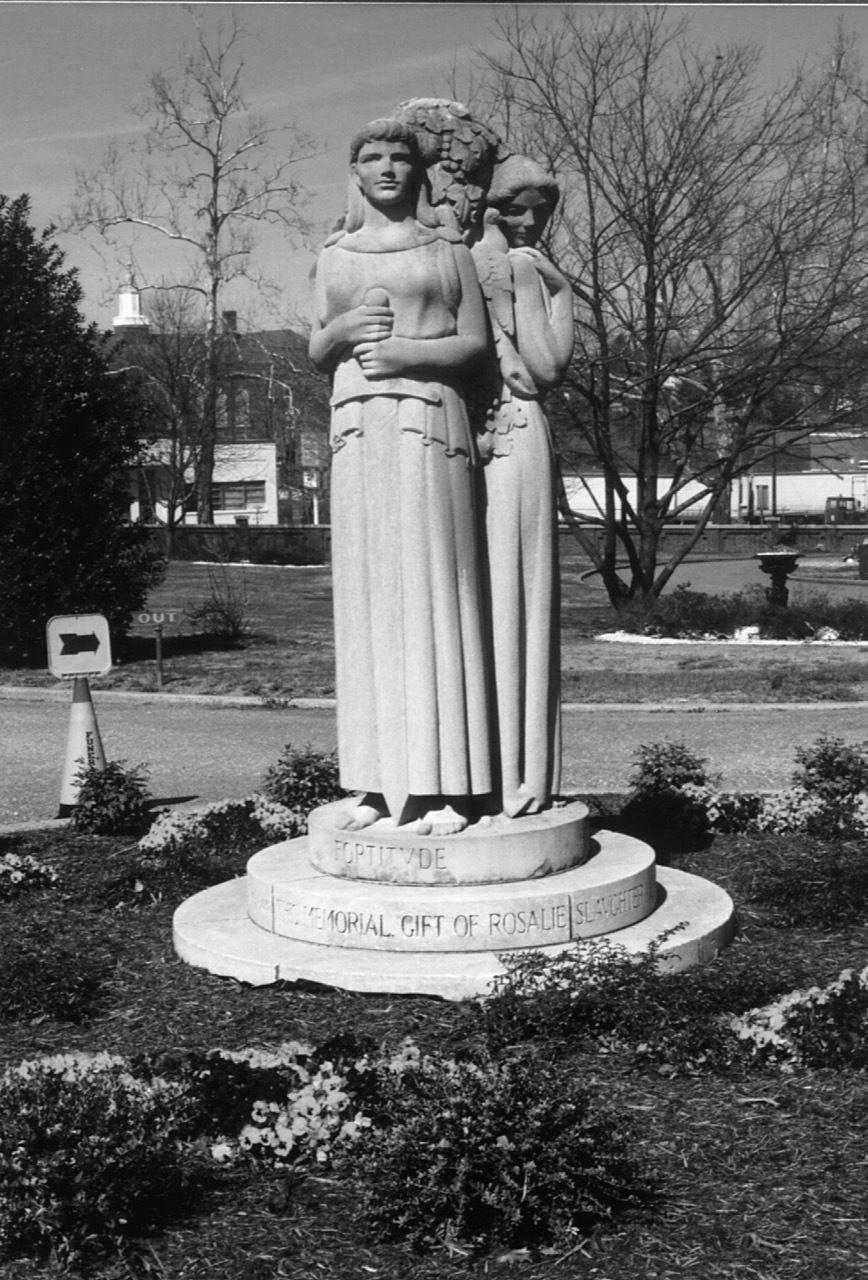 Eames Powers, managing director of Spring Hill Cemetery, said Morton also has a connection to the cemetery at 3000 Fort Ave. Powers said Morton donated a statue to Spring Hill in 1942 and dedicated it to the youth of Lynchburg. Powers said the statue cost $3,800 in 1942, which would be the equivalent of about $61,000 in 2019.
"She commissioned a sculptor from New York to make the statue," Powers said. "It was a pretty significant contribution to the city."
Powers said Morton's remains were laid to rest at the cemetery after she died of pneumonia in 1968 but no gravestone with her name is present at Spring Hill.
"Dr. Morton wanted her ashes to be buried with her mother," Powers said. "So even though her remains are here there is no marker."
White hopes more people will discover who Morton was after the historical marker in unveiled next month.
"I am so excited," White said of the May 2 dedication ceremony. "I hope more people now will learn about this extraordinary woman."