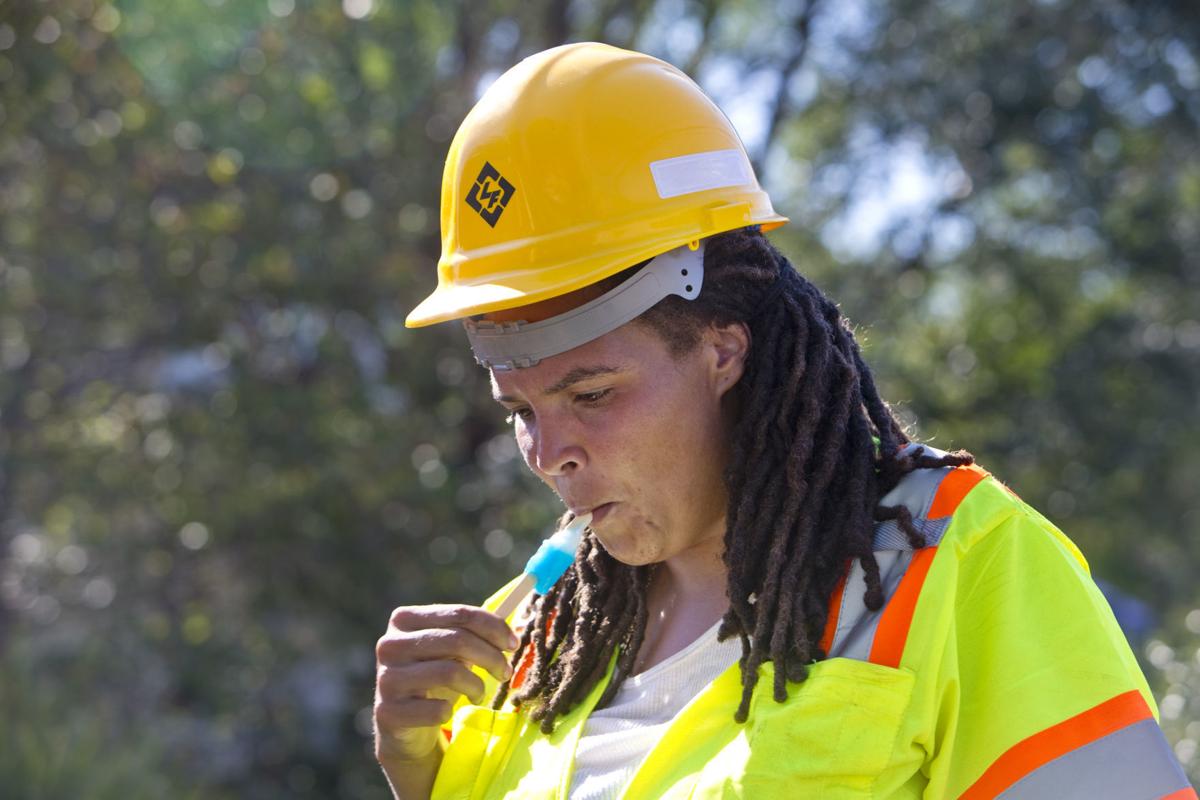 Two months before the Japanese attack on Pearl Harbor, there was a hotter October day in Roanoke than Thursday.
Roanoke's high temperature of 98 degrees on Thursday fell just short of the 99 degrees recorded on Oct. 6, 1941.
Thursday tied Oct. 5, 1941, for the second hottest October day on record in the Star City, going back to 1912.
It hit 97 on Oct. 7, 1941 — the last time it had been hotter in October than Wednesday's 94-degree high.
Blacksburg's official weather records don't go back to the October 1941 heat wave. But as far as they do go back, to 1953, Blacksburg had never had a 90-degree October day until Tuesday.
Then came another on Wednesday, tying the all-time October record high of 90 set the day before.
Then Thursday trounced both days, hitting 94 in Blacksburg. A place that had never recorded a 90-degree or higher temperature in October now has three of them.
Daily records usually fall by a degree or two when they are beaten, but Oct. 2 and 3 record highs were crushed by 5 to 8 degrees at both of the region's major climate stations, located at the Roanoke-Blacksburg Regional Airport in northwest Roanoke and the National Weather Service office southeast of the Virginia Tech campus in Blacksburg.
October has got off to a sizzling start for the same reasons it did in 1941, and that heat will end just about as dramatically as it did 78 years ago, starting Friday as a cold front passes through with much cooler air from Canada.
By Saturday, lows will be in the 40s across much of our region and highs will likely not get above 70 — the way it's supposed to be in October.
Less than a week after the searing heat of October 1941, the region had its first frost. Some frost, at least in outlying valleys, may be possible next week after a second reinforcing cold frontal passage — one that may bring much-needed widespread rainfall to our region early next week.
The weather pattern in early October 1941 featured broad high pressure over much of the central and eastern U.S., trapping summerlike hot air beneath it, with westerly to southwesterly winds blowing down the slopes of the Appalachians, same as this time. September rainfall had been lacking, so the surface was dry, as it was this time.
As winds blow down the slope of a mountain, the compression of molecules warms and dries that air. This effect is even more stark if the surface is dry. Residents downwind from the mountains of the Western U.S. know all about this.
This effect tends to mitigate our Arctic air masses somewhat, but when the air source is already hot, this effect can warm the temperatures up several degrees above what it would otherwise be.
It happened on June 29, 2012, when it hit 104 degrees before the disruptive and destructive derecho. It also happened in early October 1941 and over the past few days.
But the large-scale weather pattern is changing. Cold air has banked up on the western side of the continent, enough for unusually powerful early season snowstorms in the northern Rockies. This cooler air is flooding in, flipping us to fairly typical October temperatures, maybe even a touch cold at times, into the foreseeable future.
We may yet have a day or two above 80, but 90s and threatening 100 are done for 2019.
Anytime we experience extreme heat, the role of global climate change comes into the discussion.
Current science does suggest that persistent hot high-pressure systems and droughts like those that have contributed to this early October heat wave are becoming more intense and possibly more frequent. But the principal causes of this October heat wave are local, regional and short-term in scope.
It is possible we will start having more similar hot days in October in years to come. But, for now, we have two extremely hot weeks in October 78 years apart. And the one in 1941 was actually a little worse.