From the archives: The 1960s in the Lynchburg area
Our photo archives from the 1960s hold hundreds of images that capture the turbulence, change and growth that marked the decade in the Lynchburg area. Downtown protests to integrate segregated lunch counters. Martin Luther King Jr.'s visit to the Hill City in 1962, the same year all-white E.C. Glass High School was integrated by the arrival of two black students, Lynda Woodruff and Owen Cardwell. Growth away from downtown accelerated with the opening of Pittman Plaza and Boonsboro shopping centers, and Central Virginia Community College staked out a place along U.S. 29. Other noteworthy construction projects from the 1960s included the creation of the Smith Mountain Lake project, a new terminal at the Lynchburg airport, a new Brookville High School and the opening of Thomas Road Baptist Church. 
1960 Virginian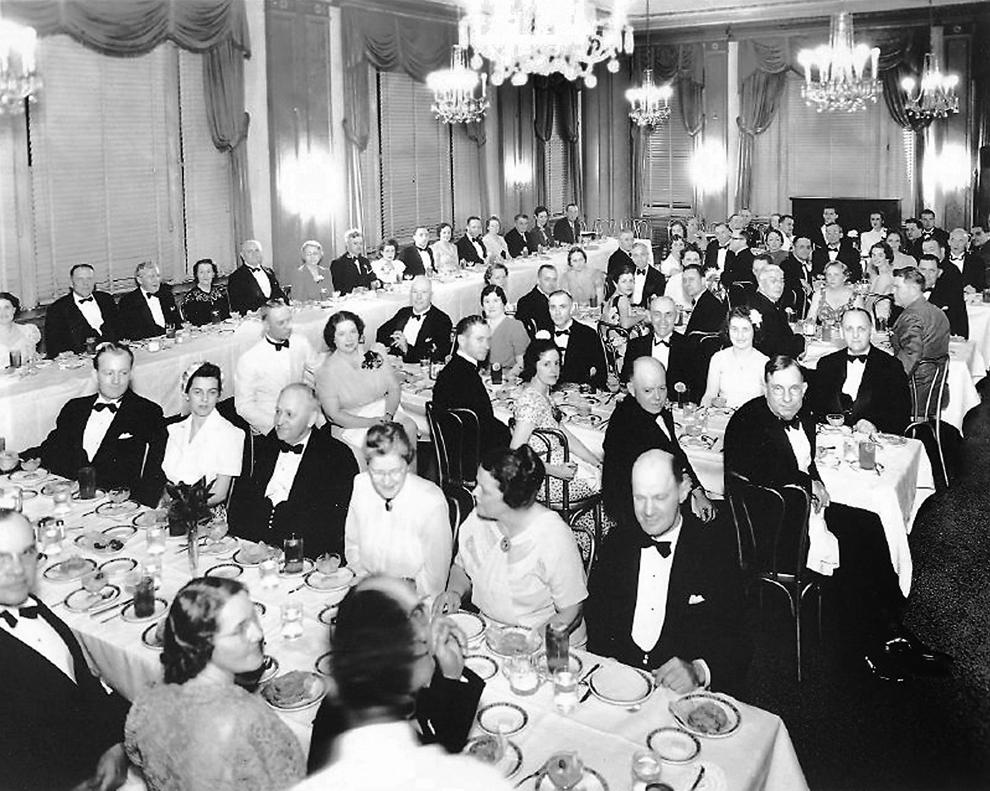 1960-02-23 Core goes critical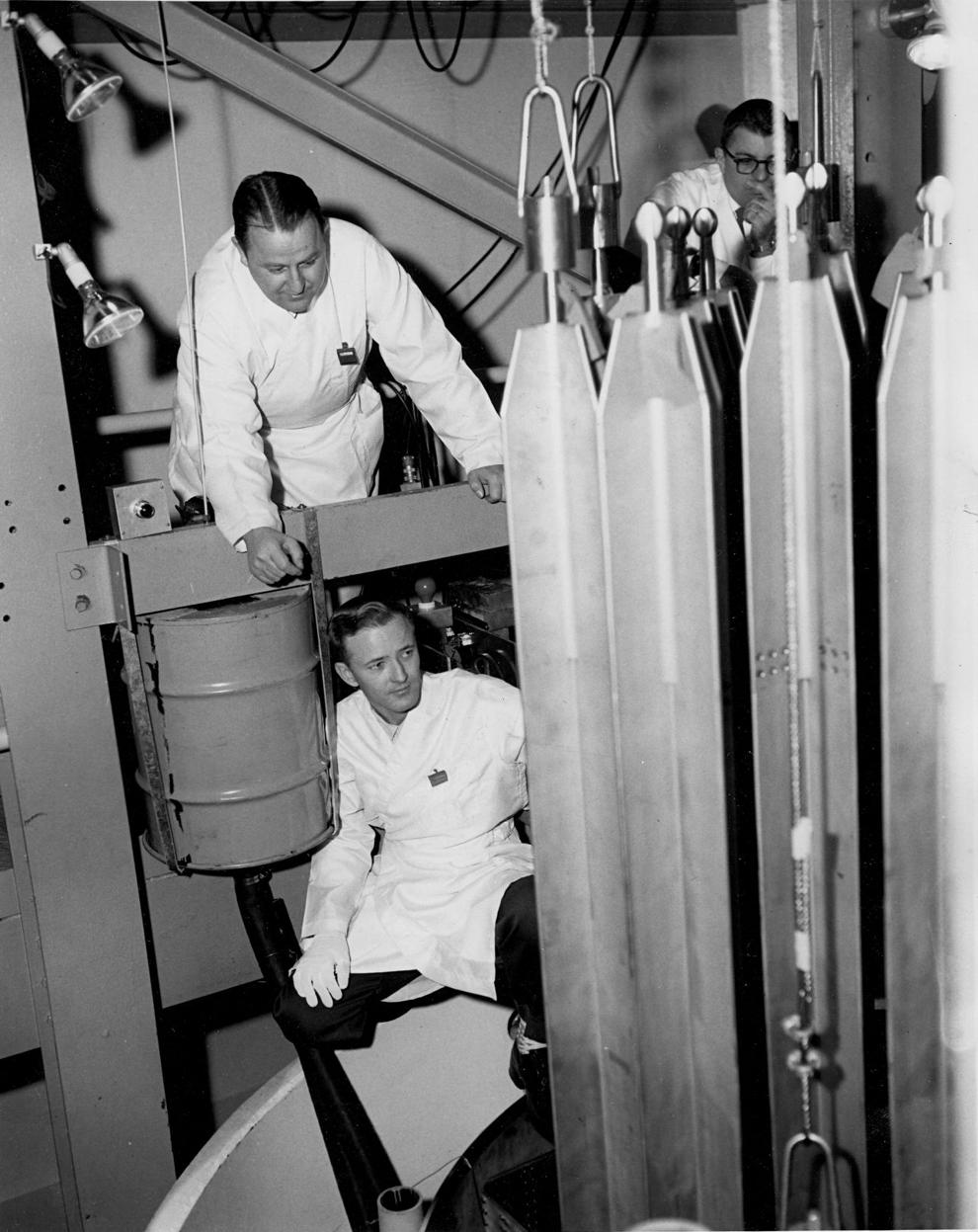 1960 Waiting in Line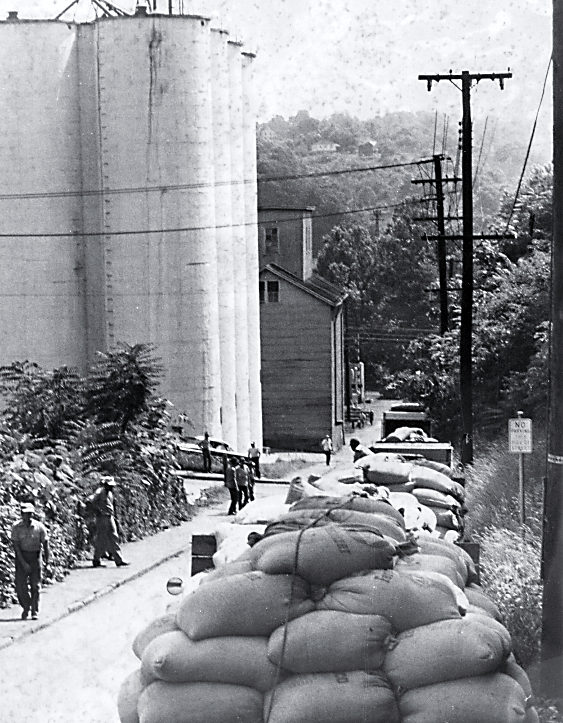 1960 Soap Box Derby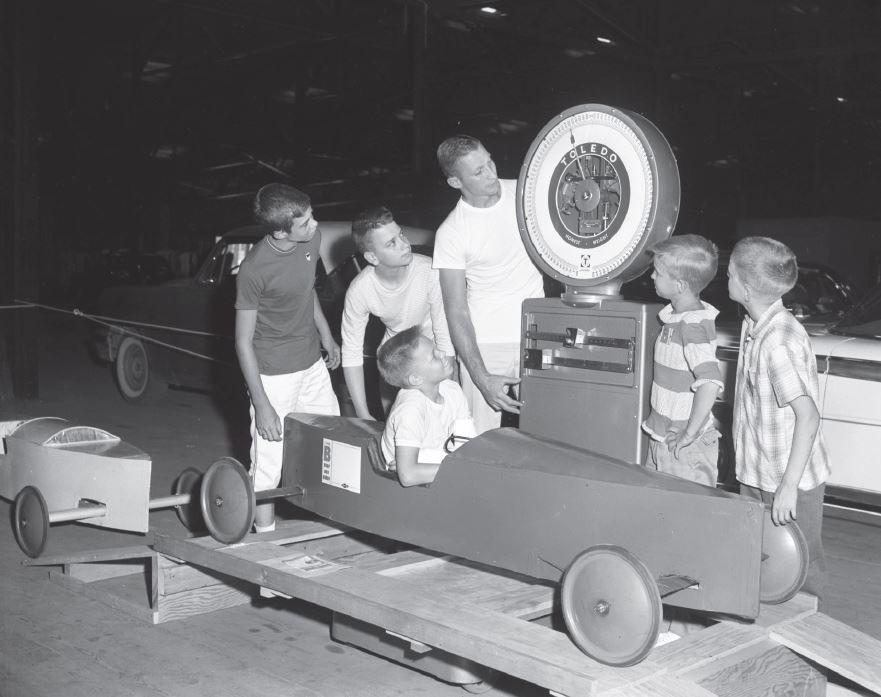 1960 Main Street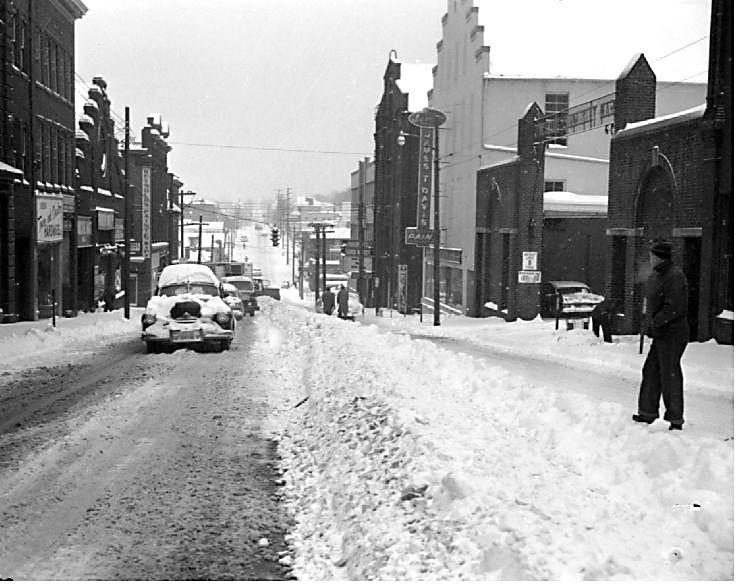 1960-03-21 NAACP Meets, Hears Lunch Counter Proposals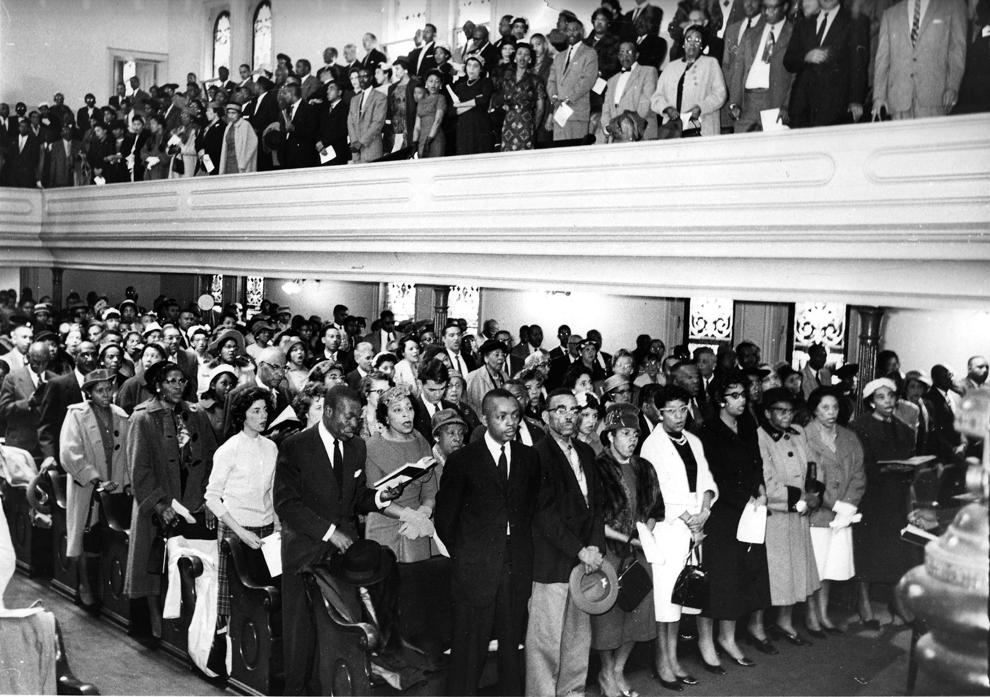 1960-04-01 Flooding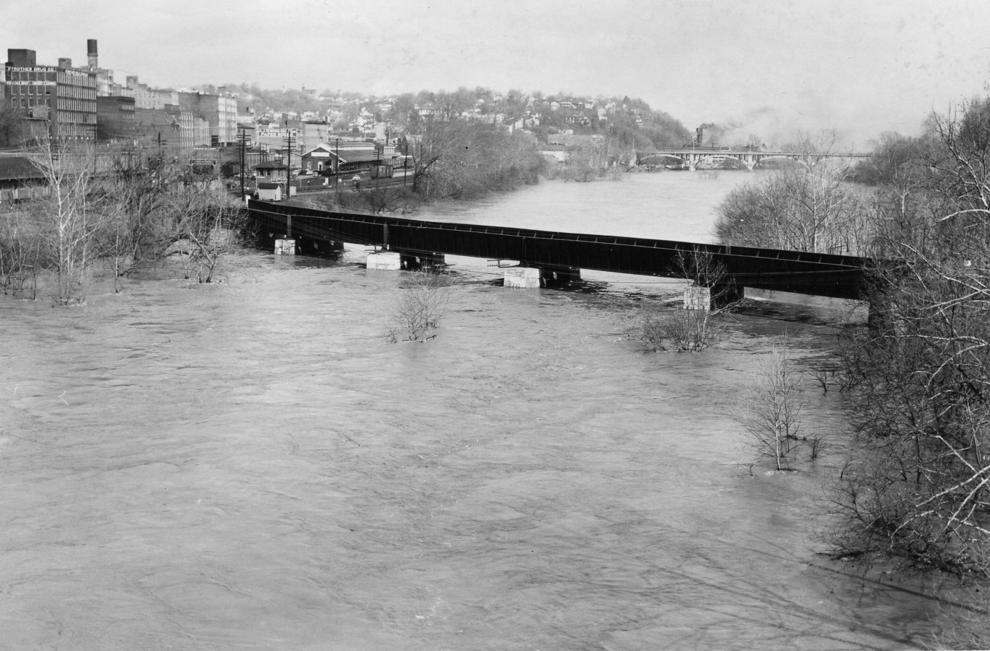 1960-04-09 NAACP Pickets Store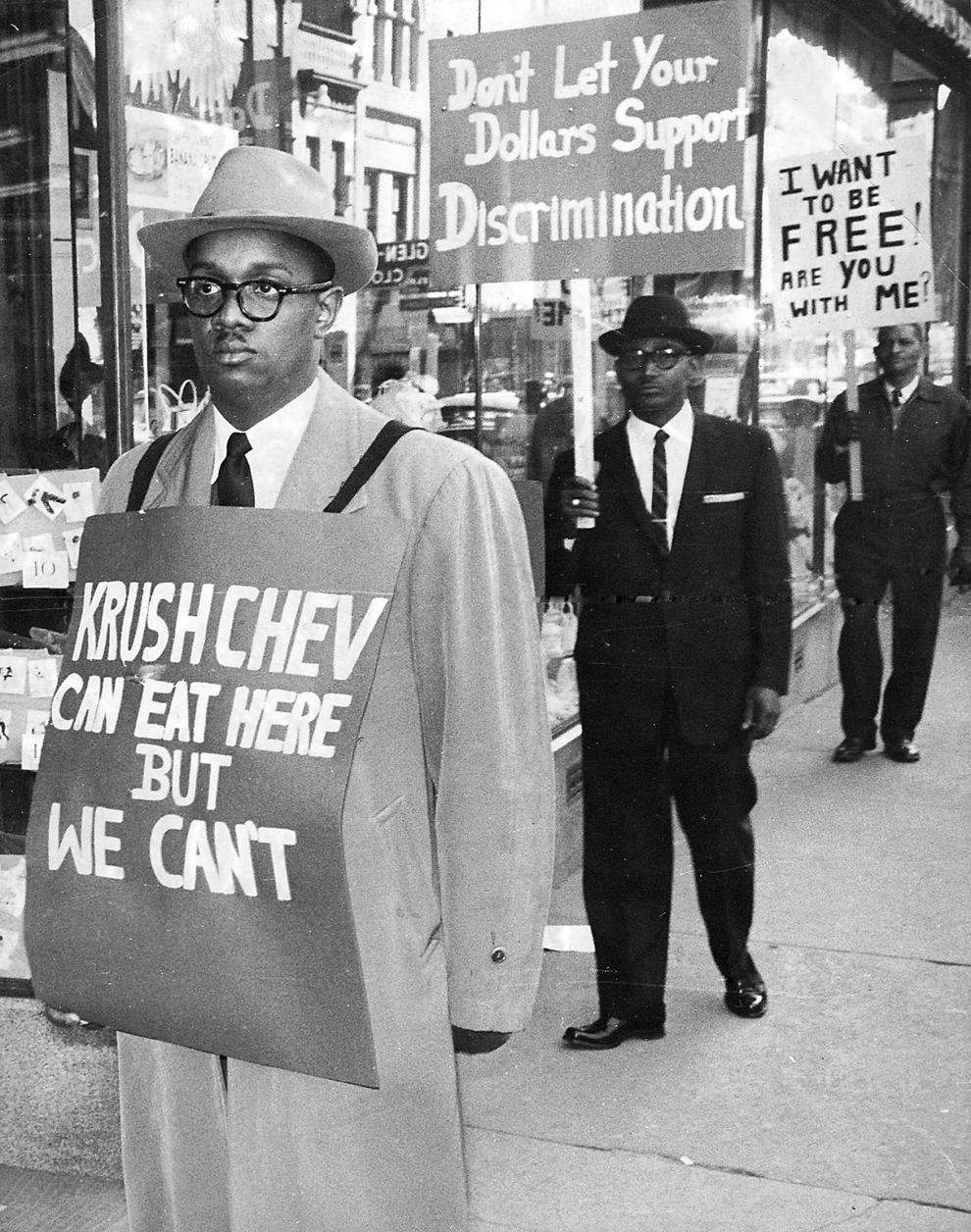 1960-04-15 Lynchburg Community Market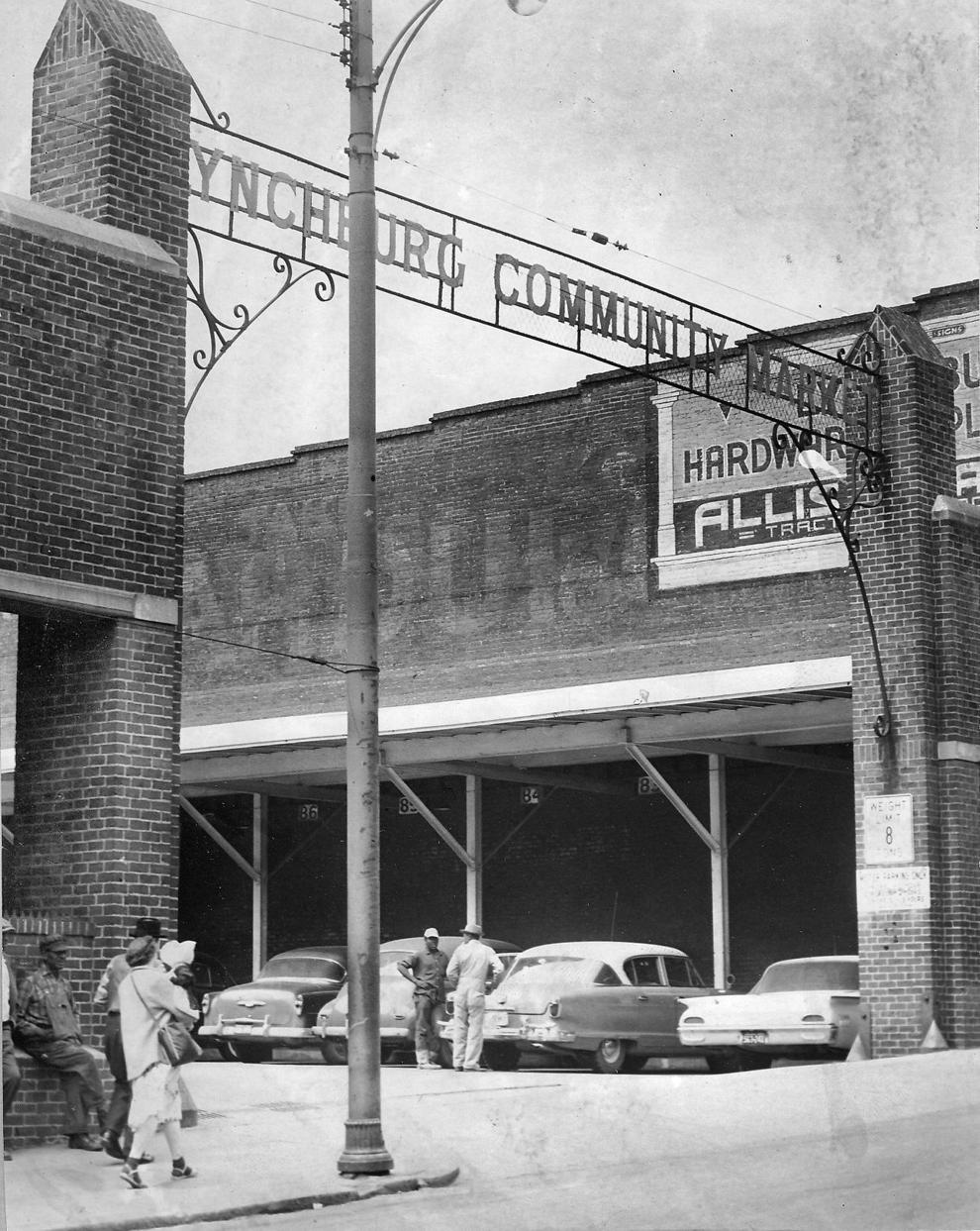 1960-06-29 Pittman Plaza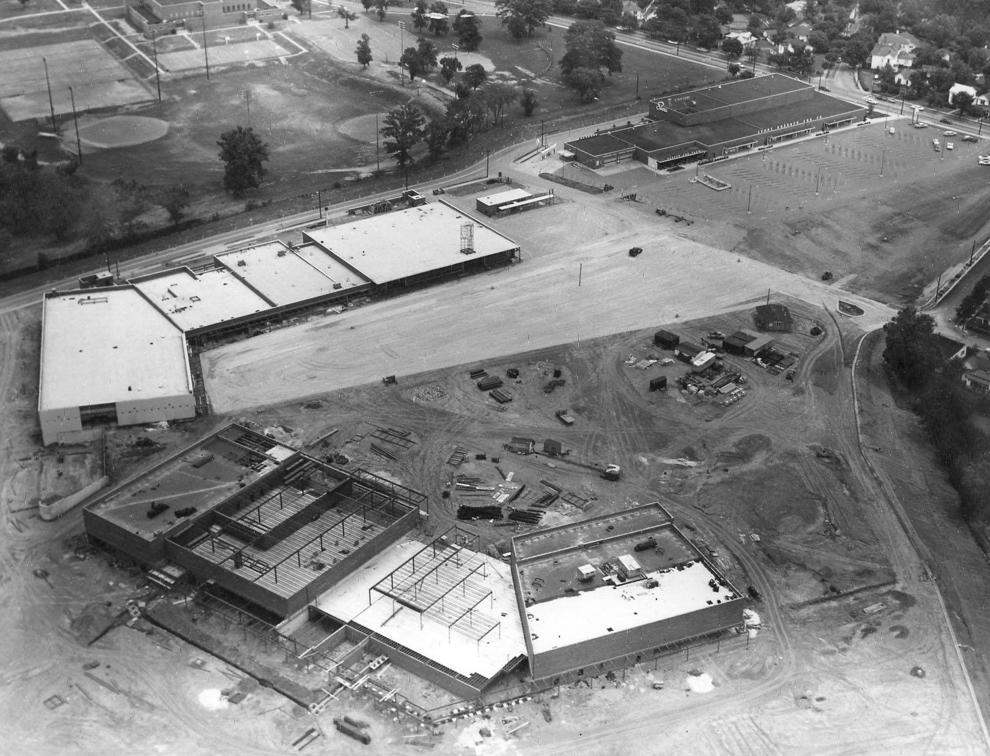 1960-09-01 Question time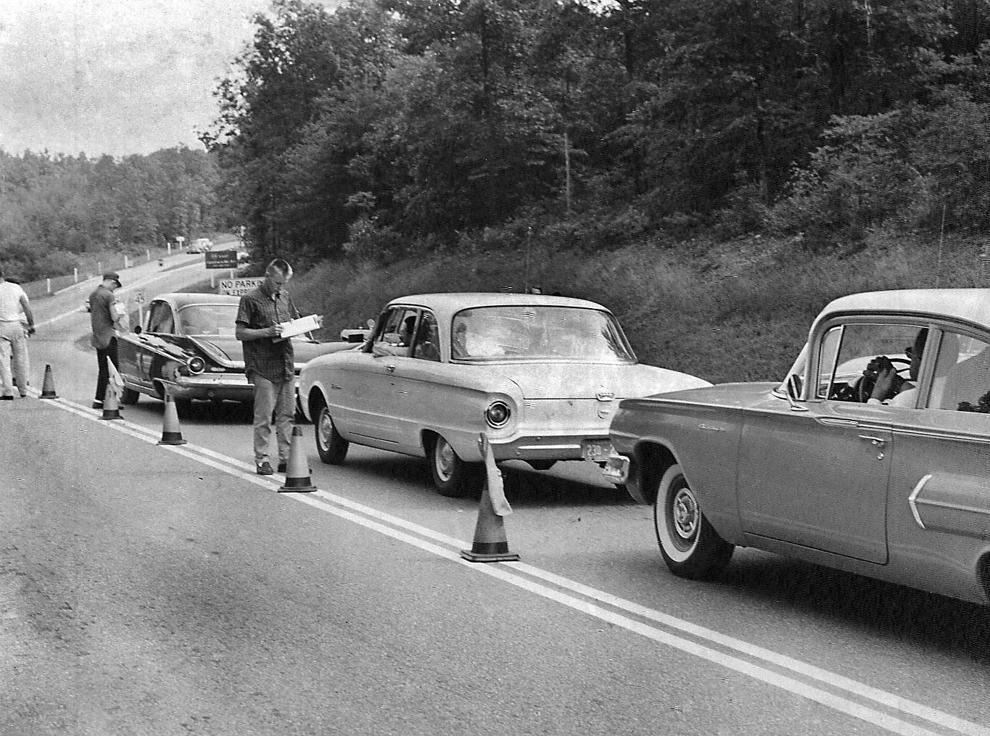 1960-10-19 Smith Mountain Gap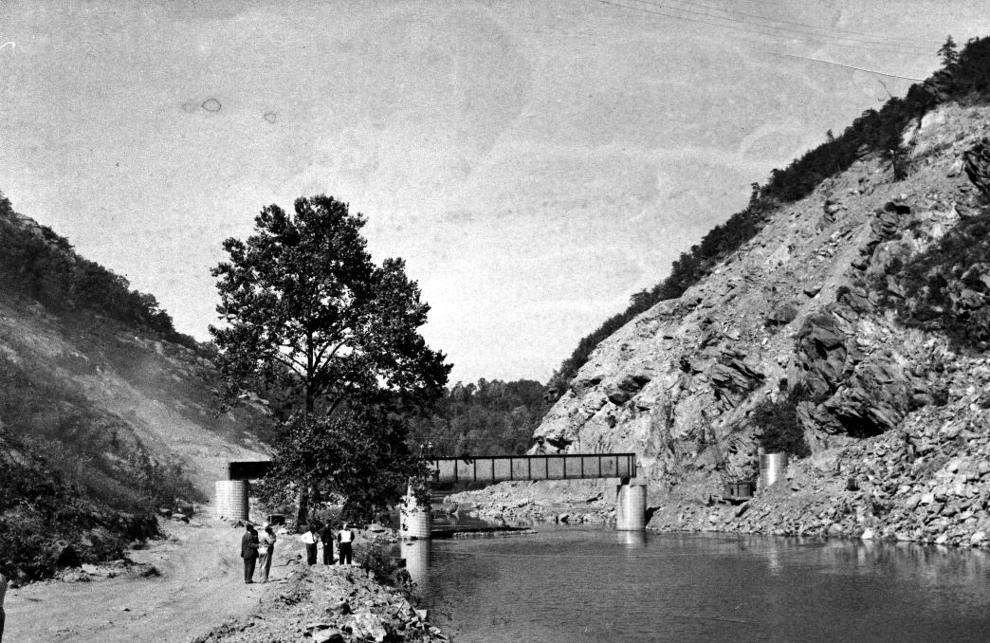 1960-10-27 Homecoming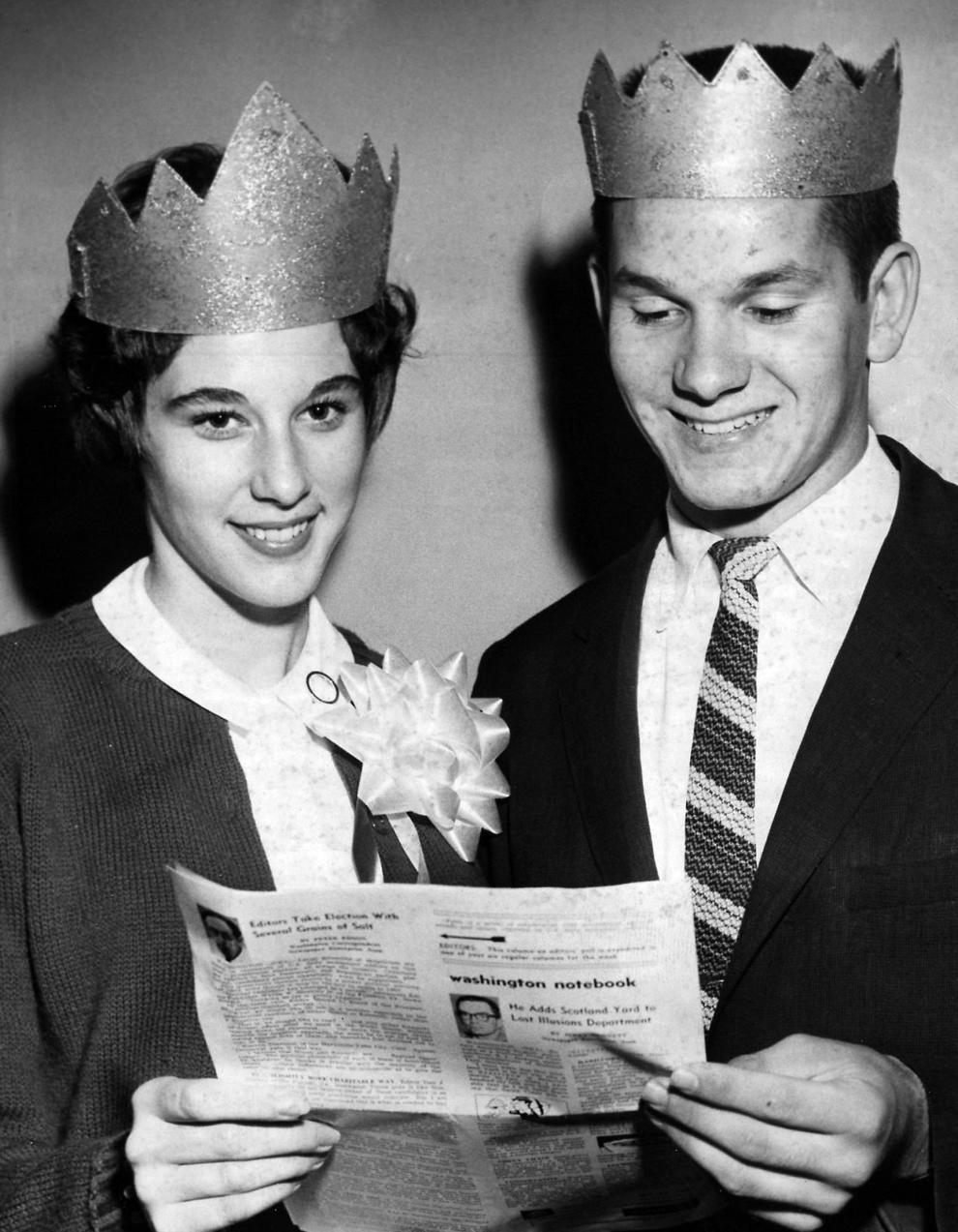 1960-11-18 Grand opening

1960-11-22 Champion Booters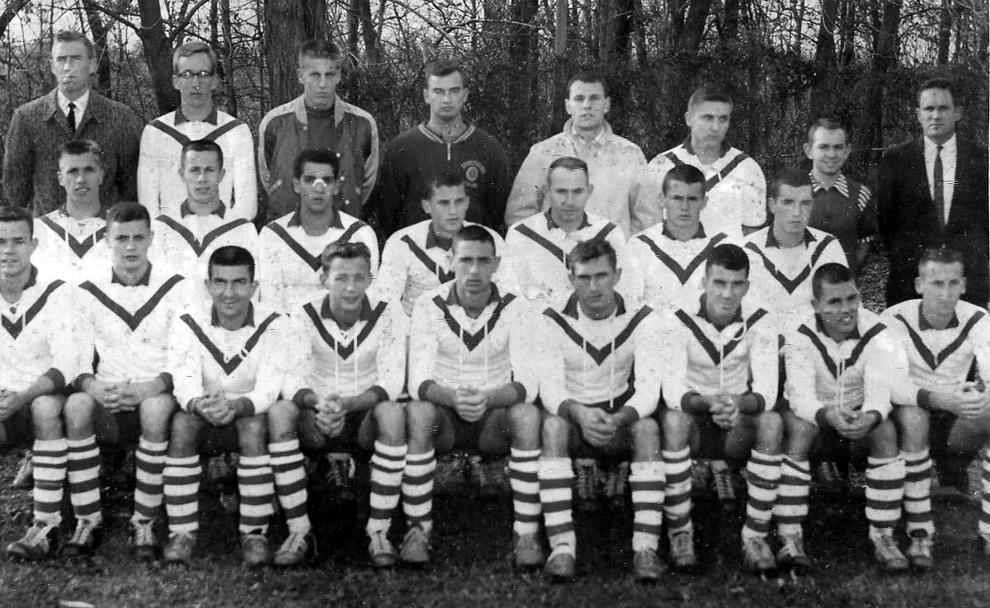 1960-12-02 Main Street parade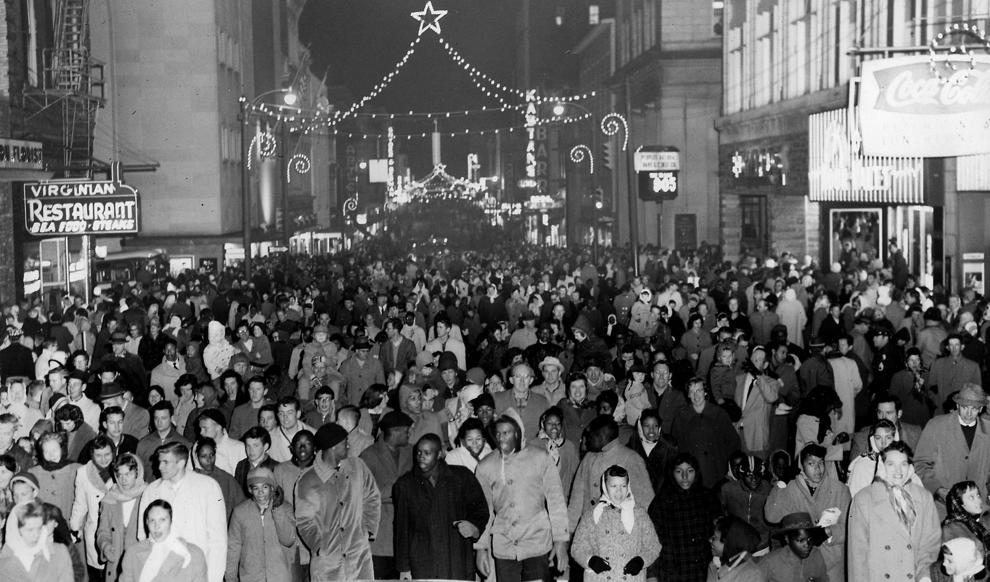 1960-12-04 Lynchburg sit-in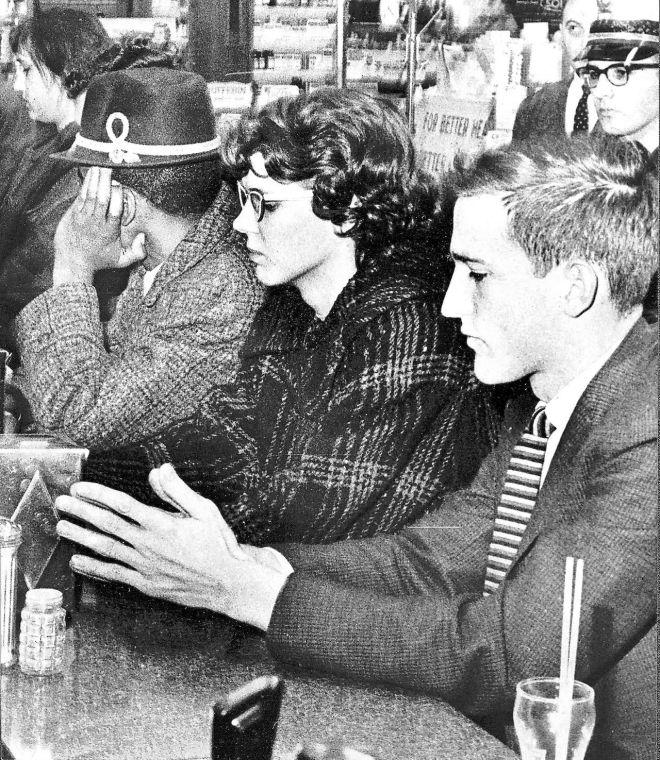 1960-12-09 Downtown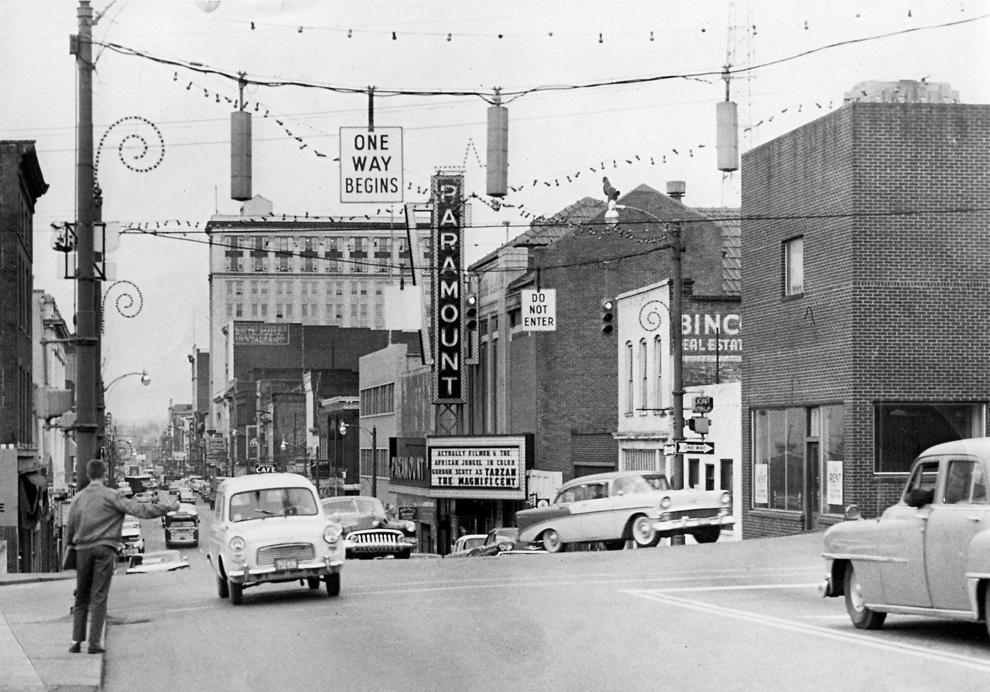 1960s Canoe on reservior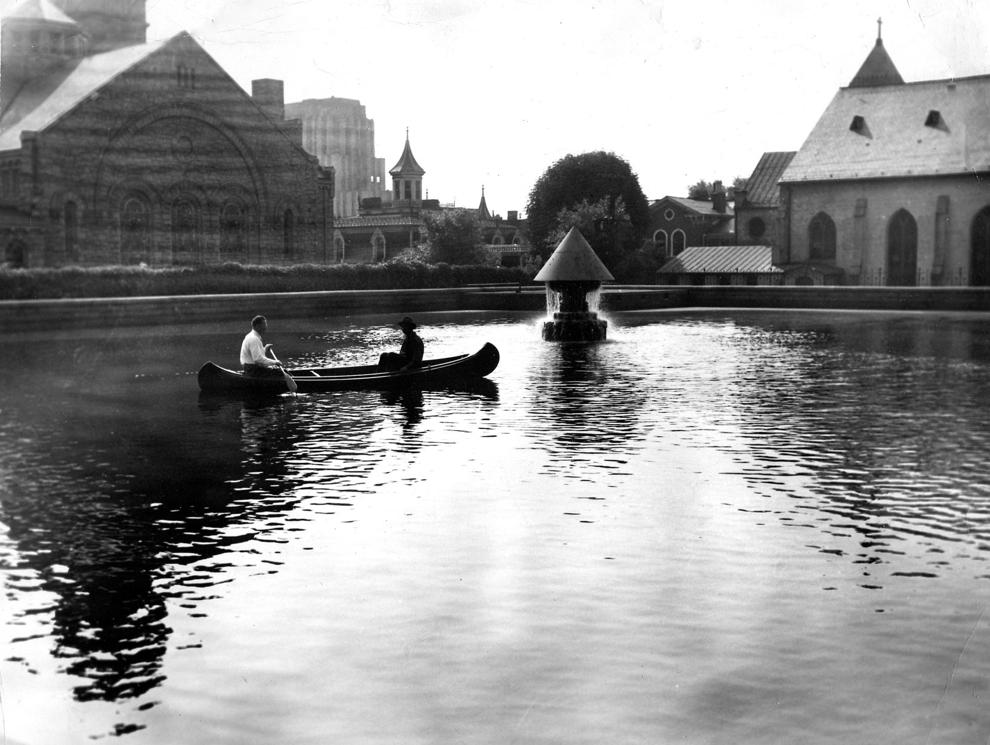 1960s Mead plant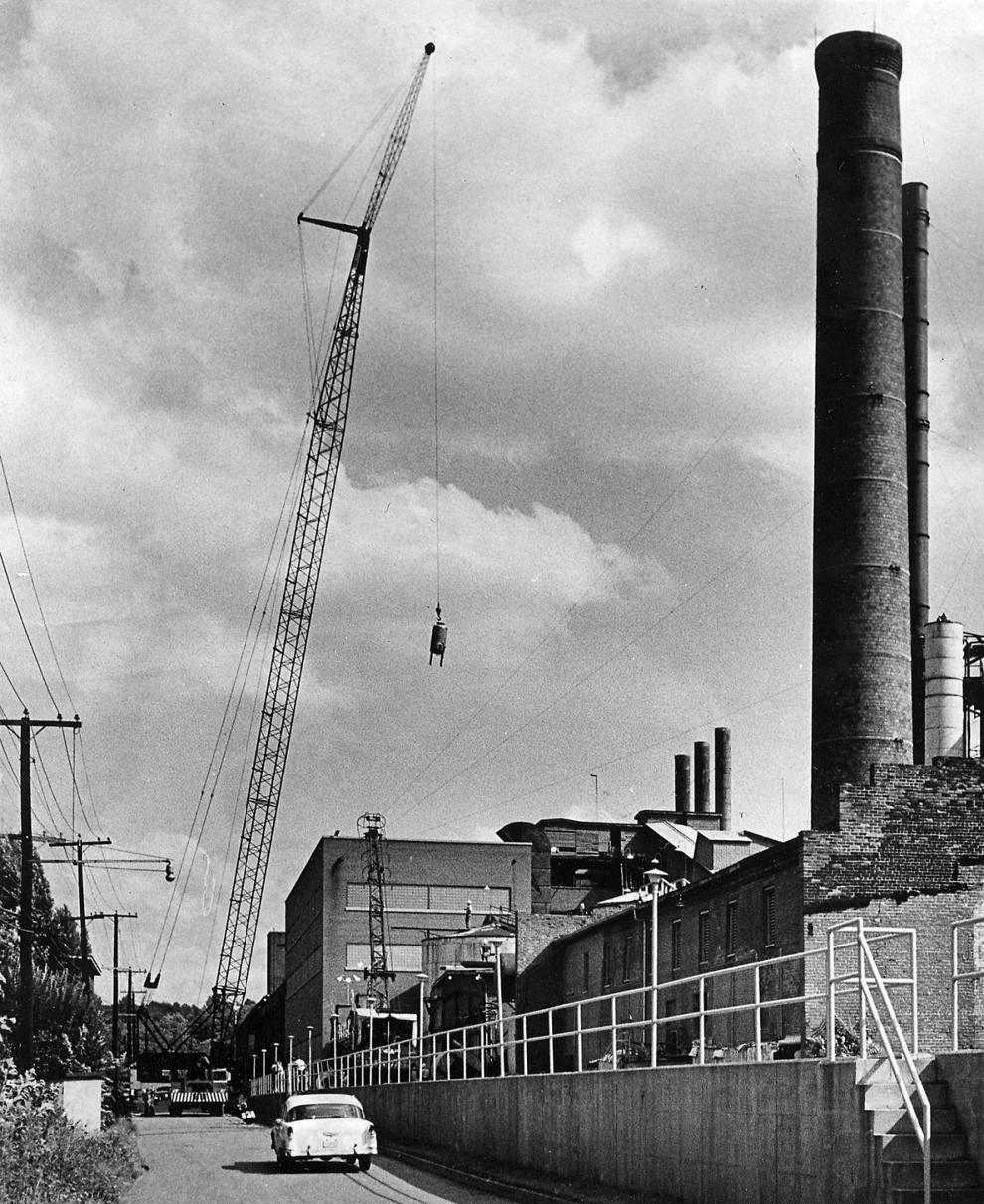 1960s Miller & Rhoads
1960s Miller Park pool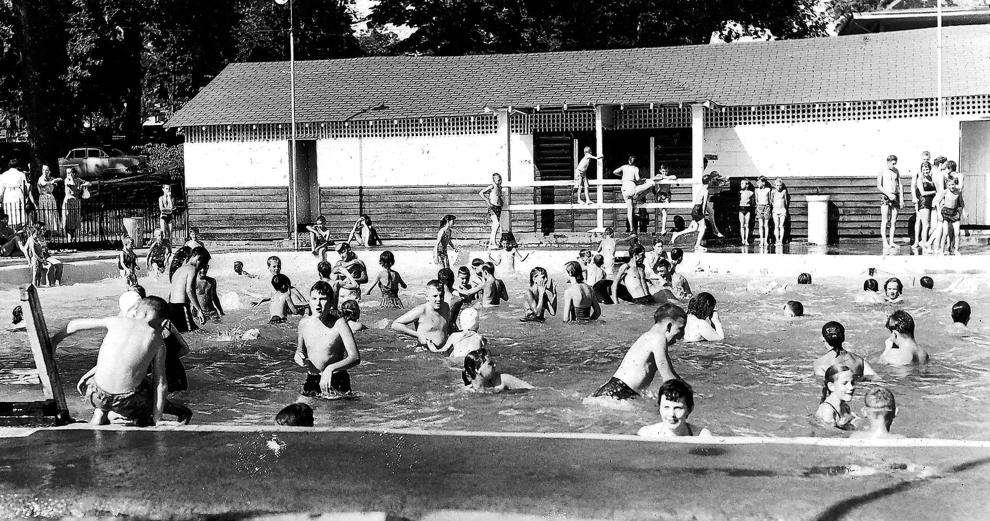 1960s Watching "General" depart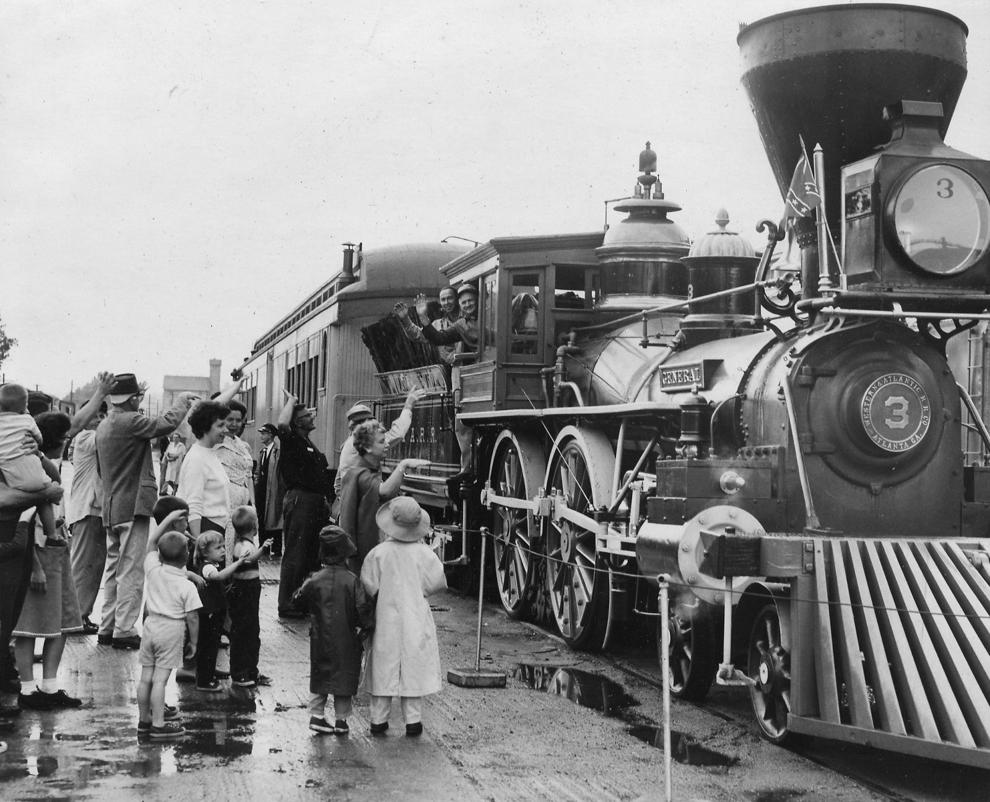 1960s Virginia Baptist Construction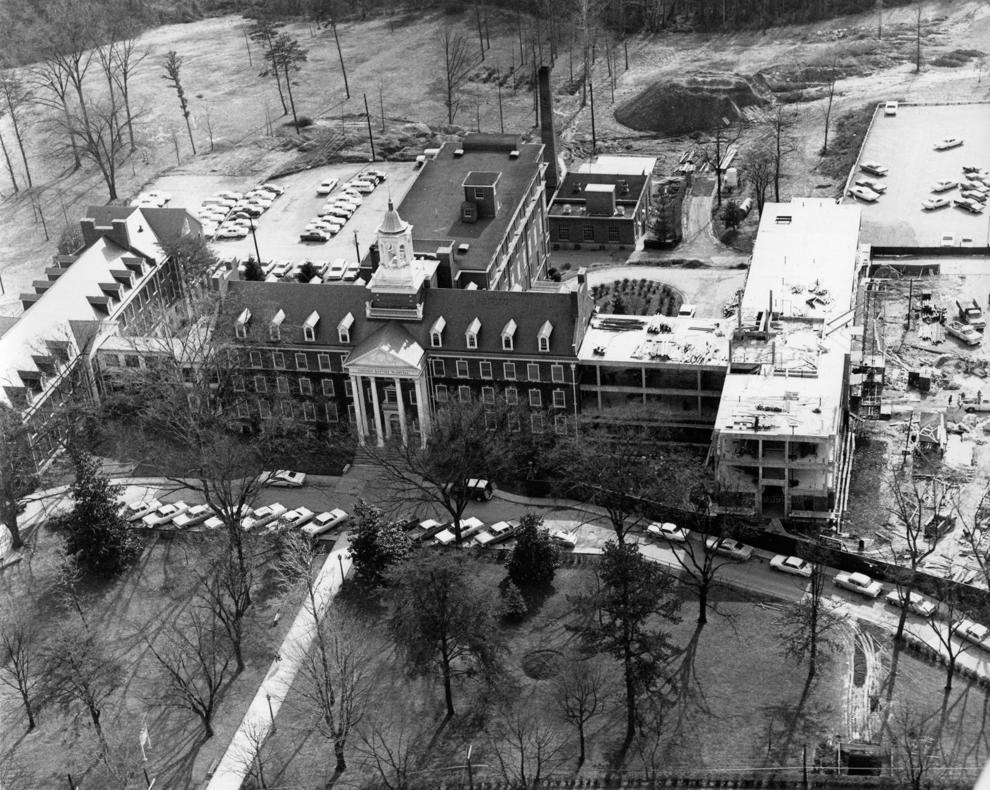 1961 Hales Ford Bridge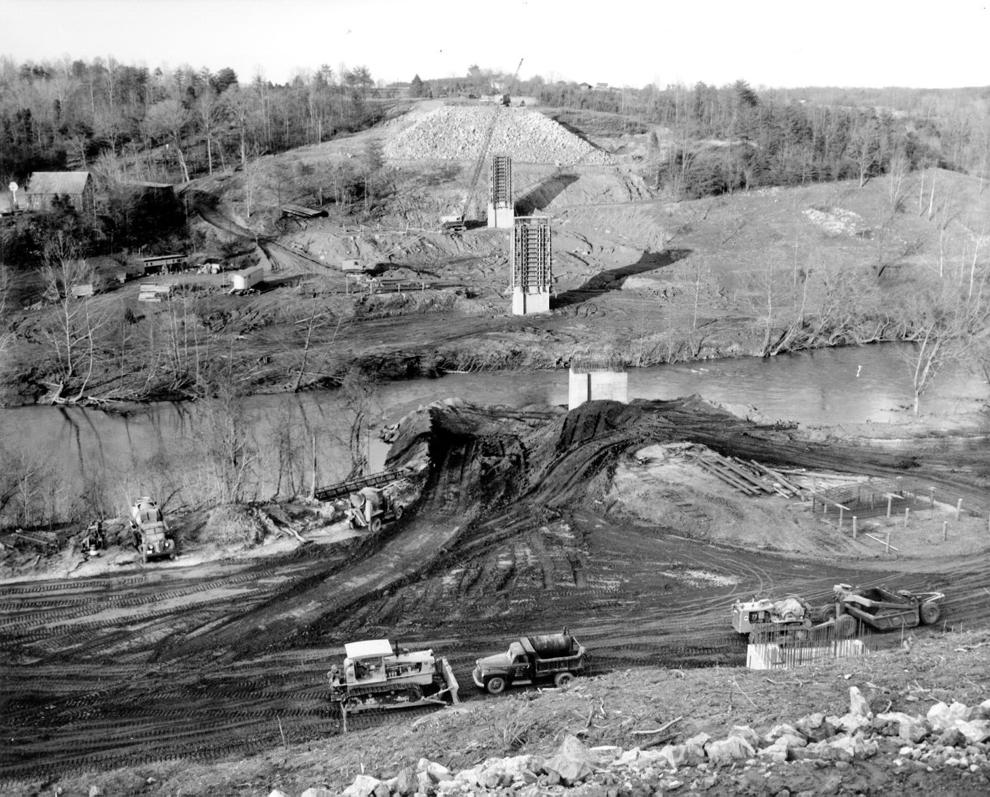 1961 Corner of Seventh and Main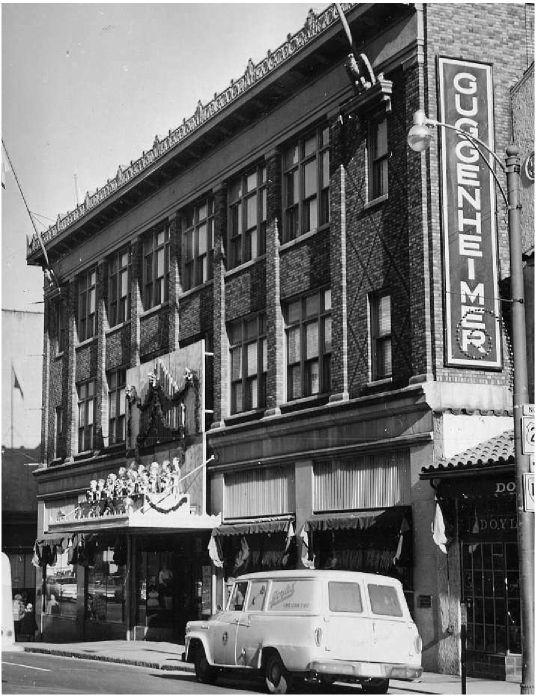 1961 Last of a Vanishing Breed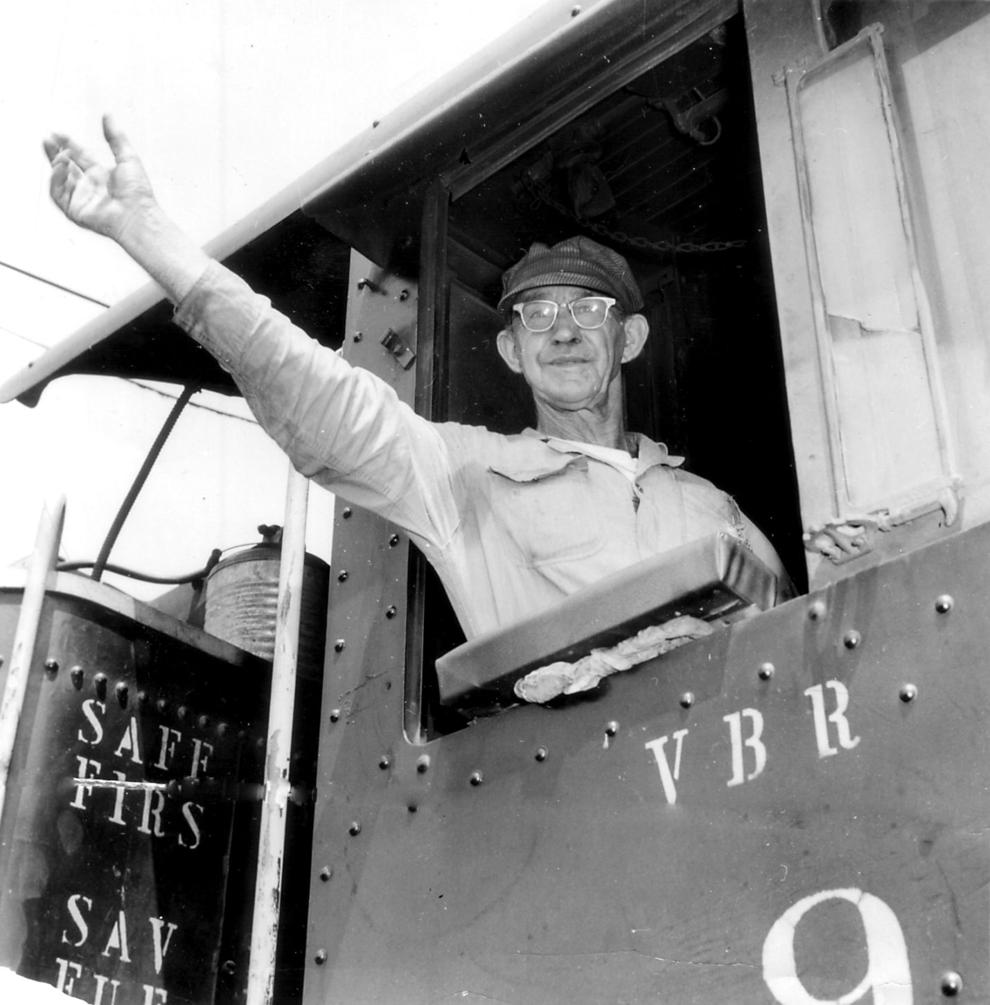 1961 Bought by YMCA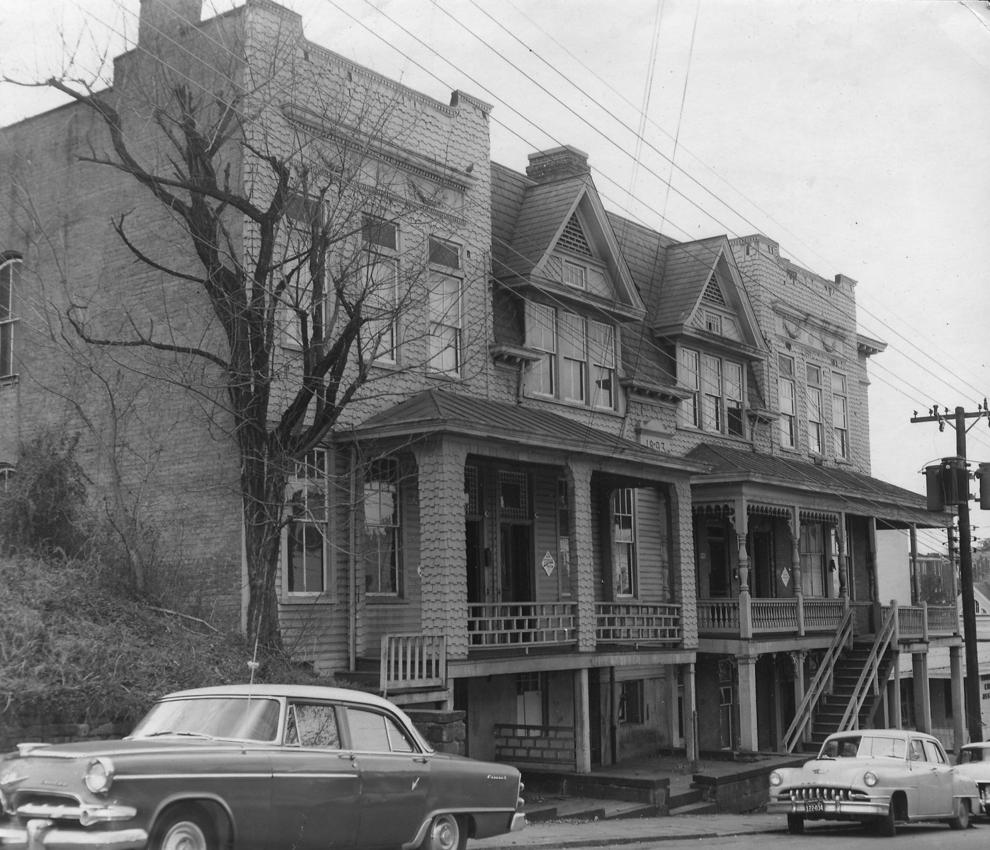 1961 Boys play on the diving board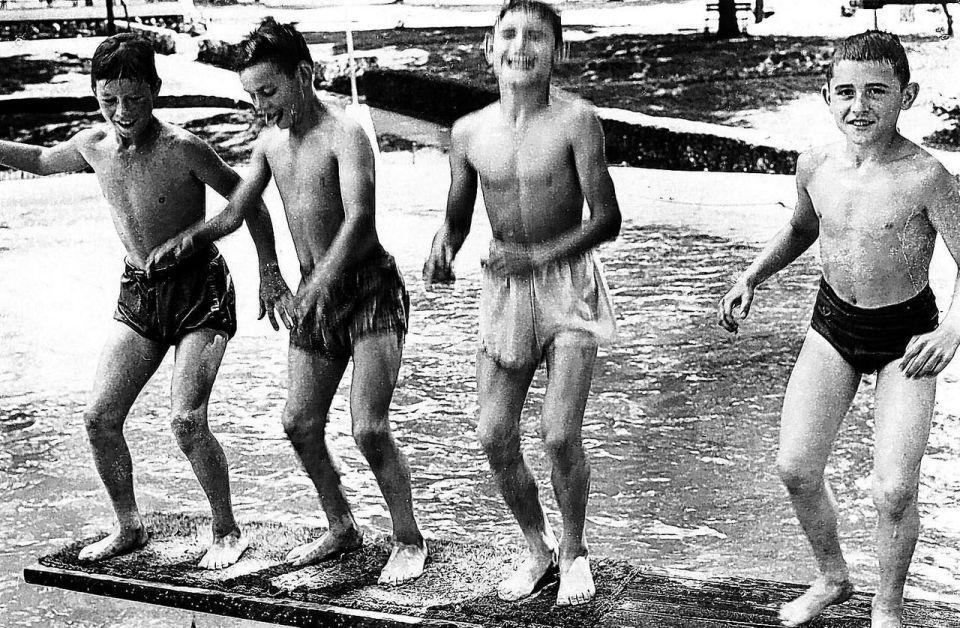 1961-02-06 Ejected from court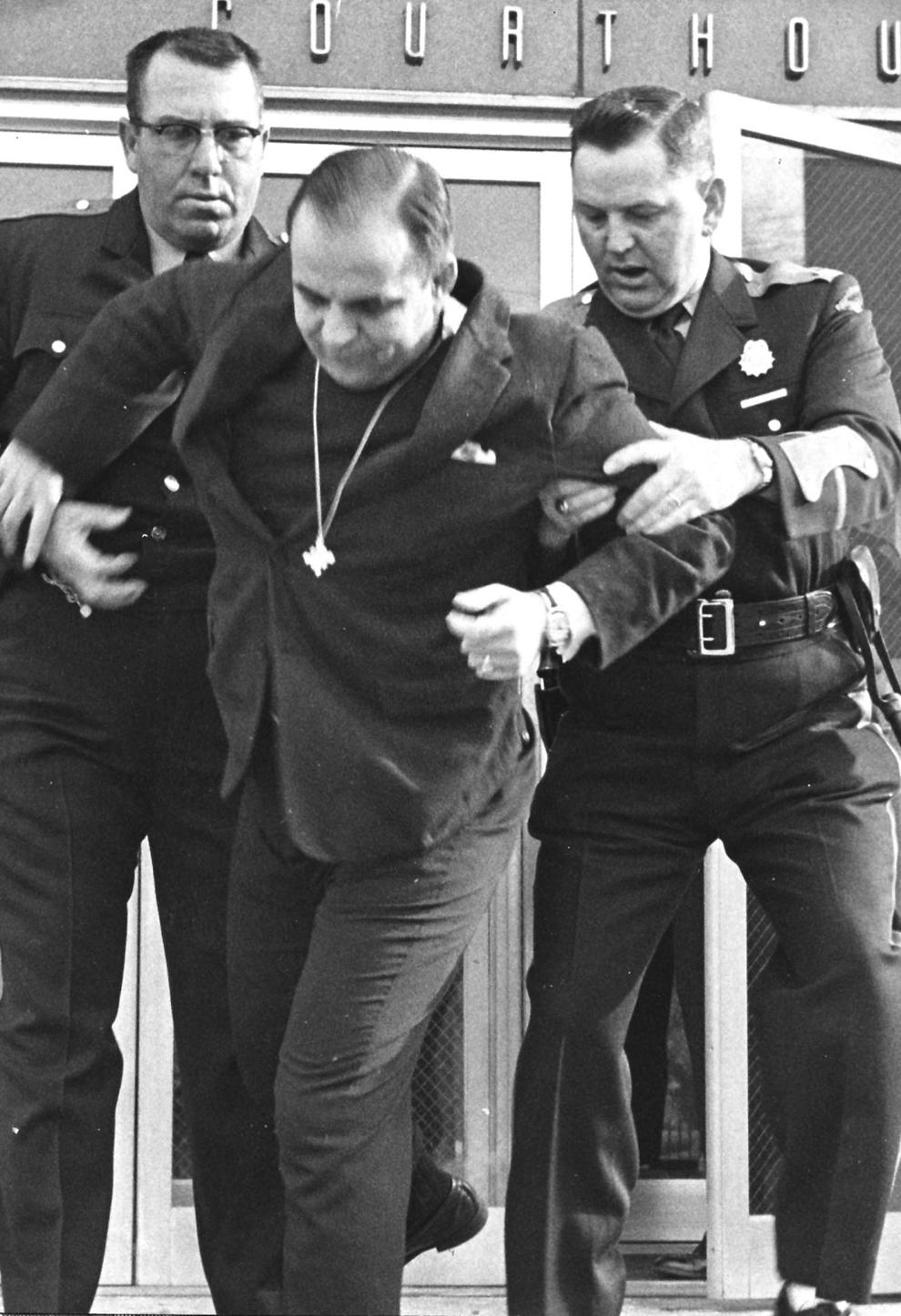 1961-02-06 Defendants Pray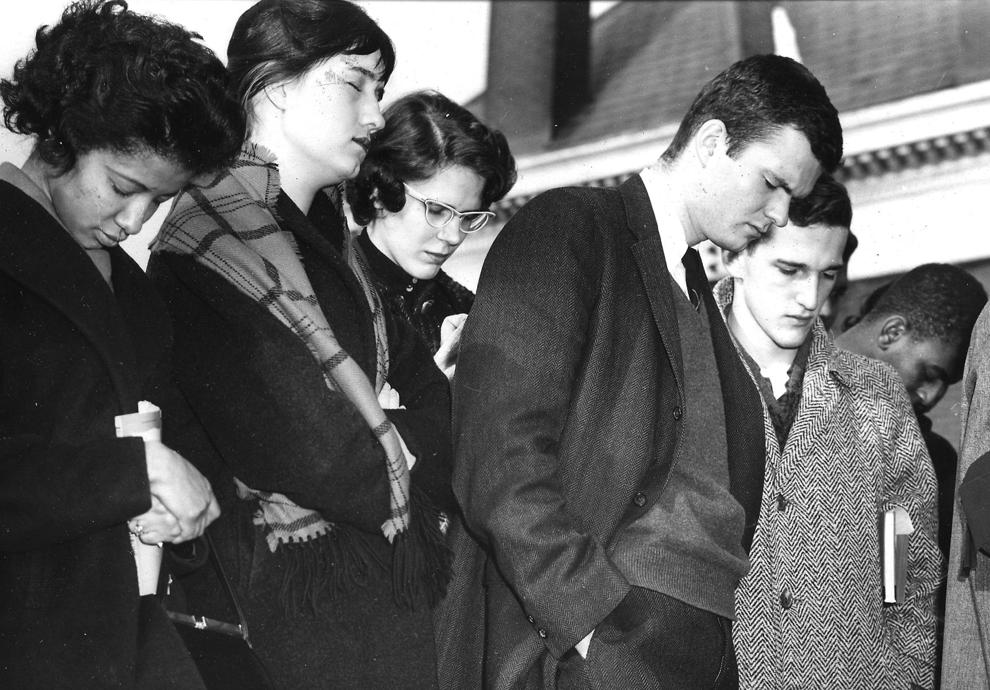 1961-02-13 Sit-in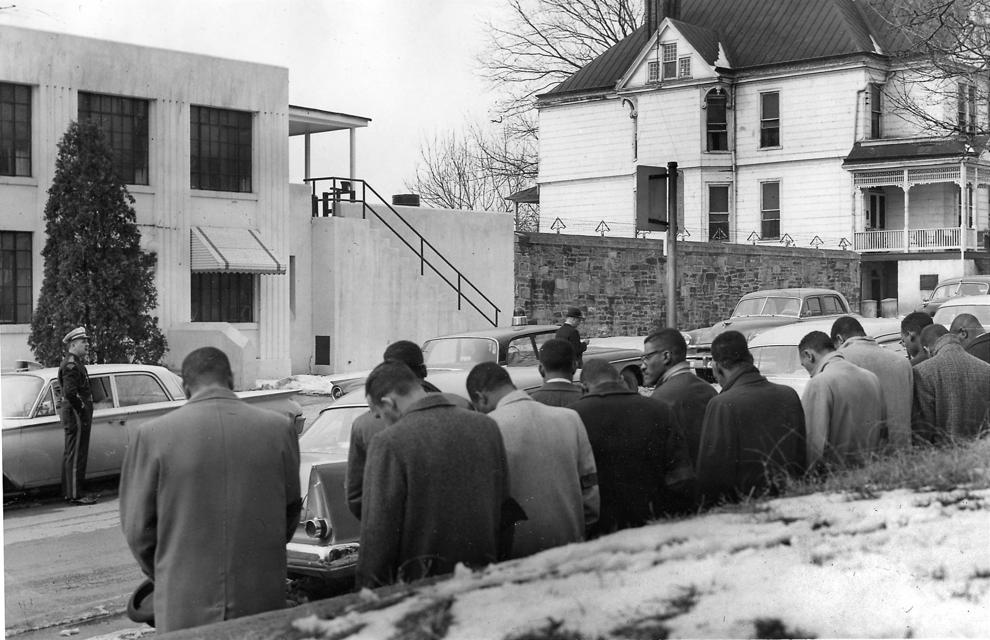 1961-02-15 Stretching cable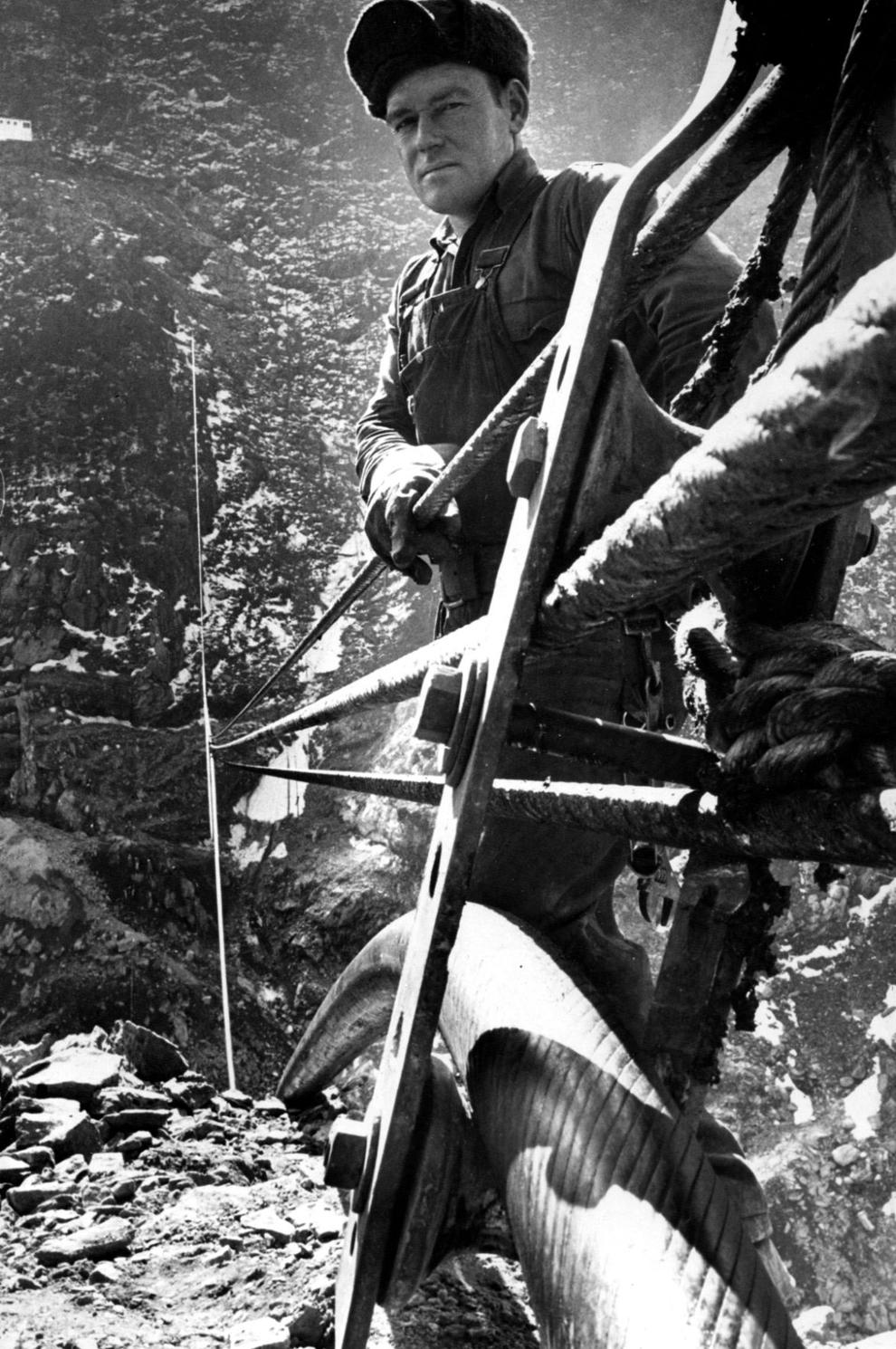 1961-03-26 He Works in a Shoe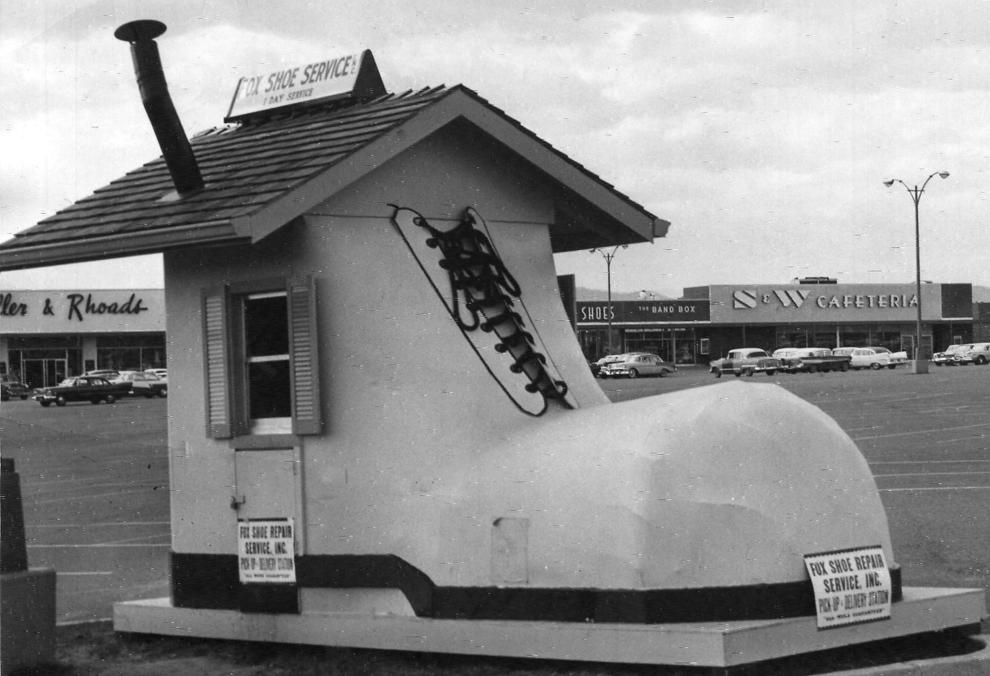 1961-03-28 At long last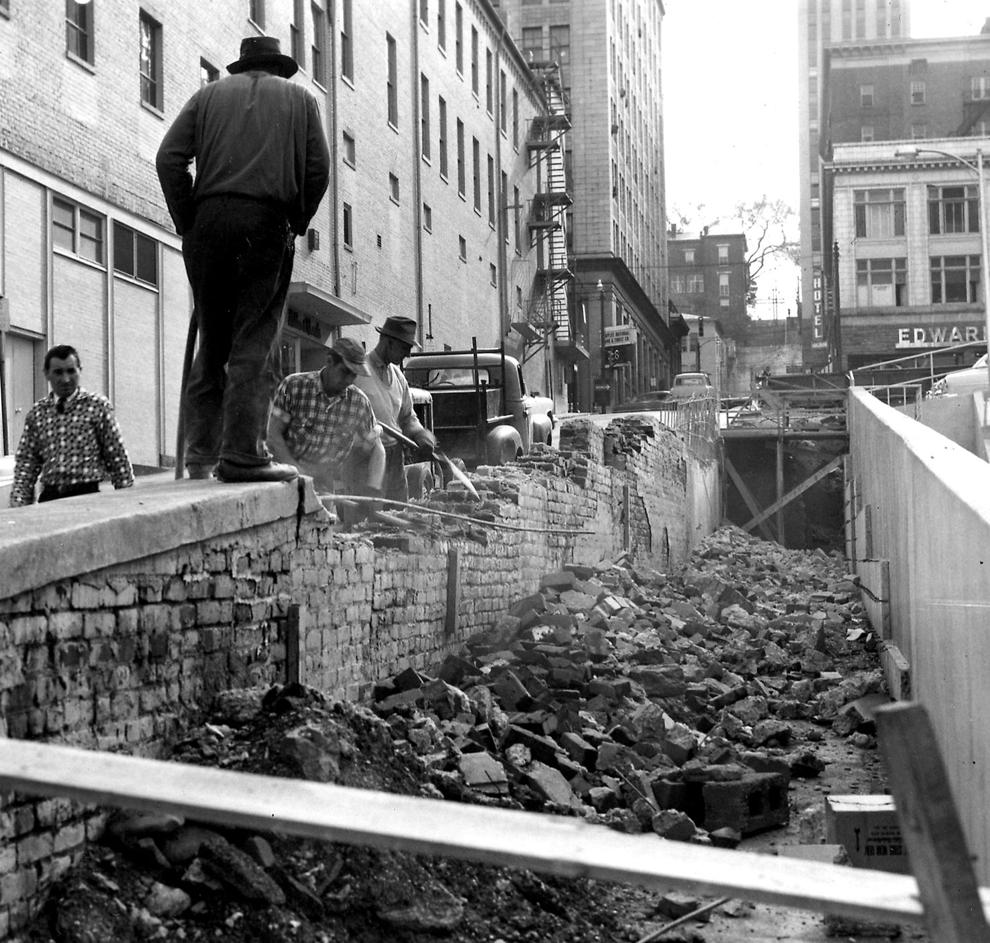 1961-04-16 Rivermont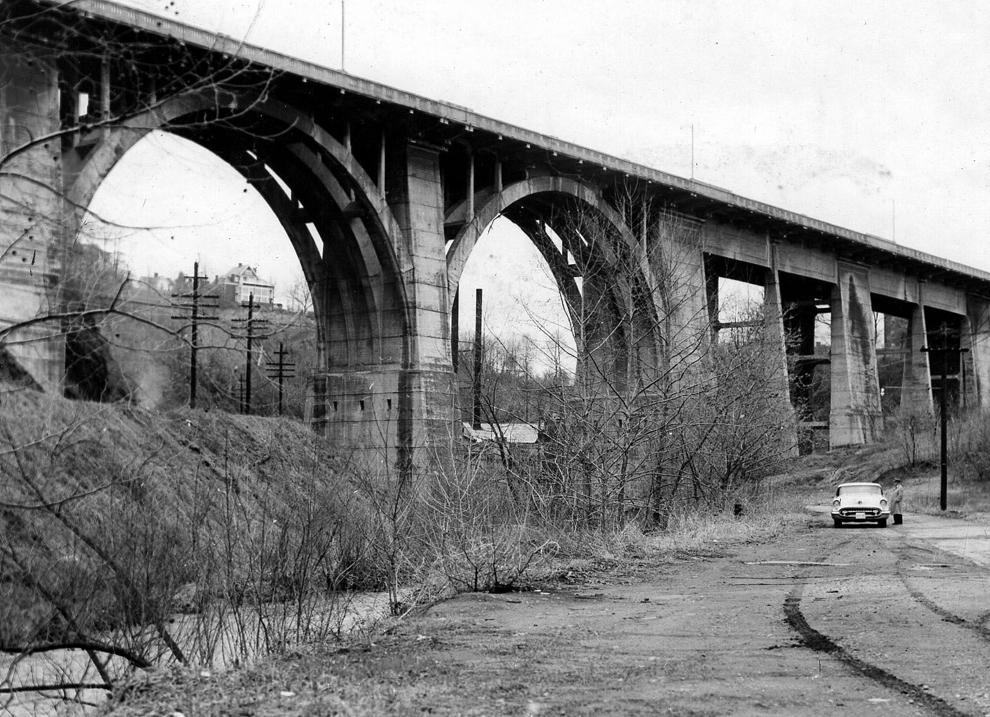 1961-04-17 New view at Fifth and Main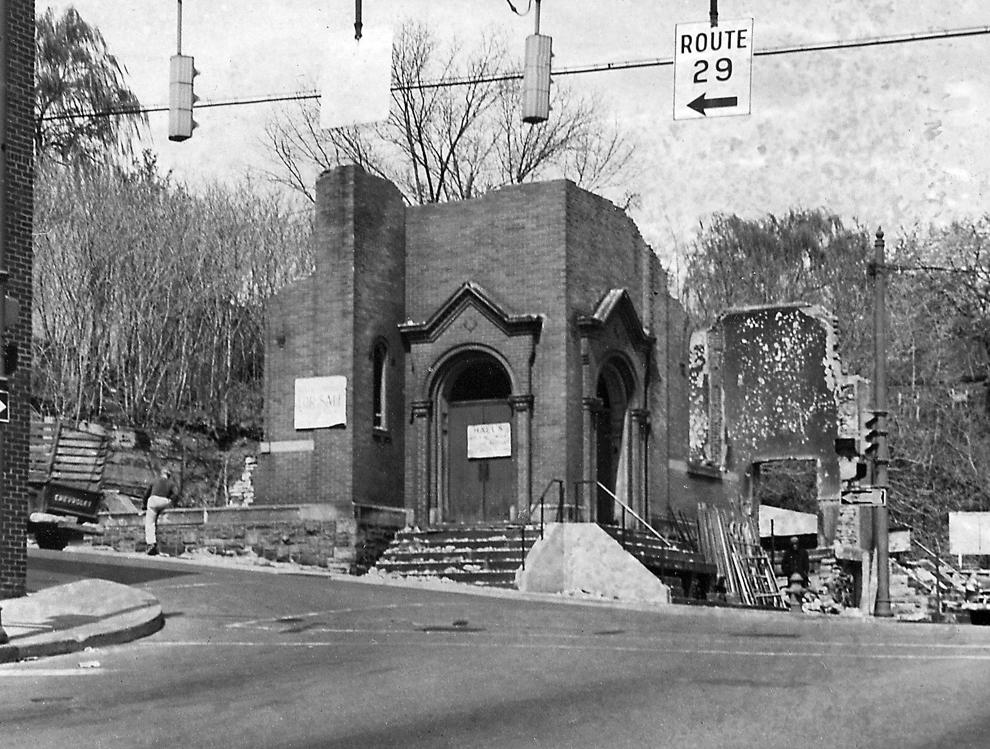 1961-05-01 Homecoming Court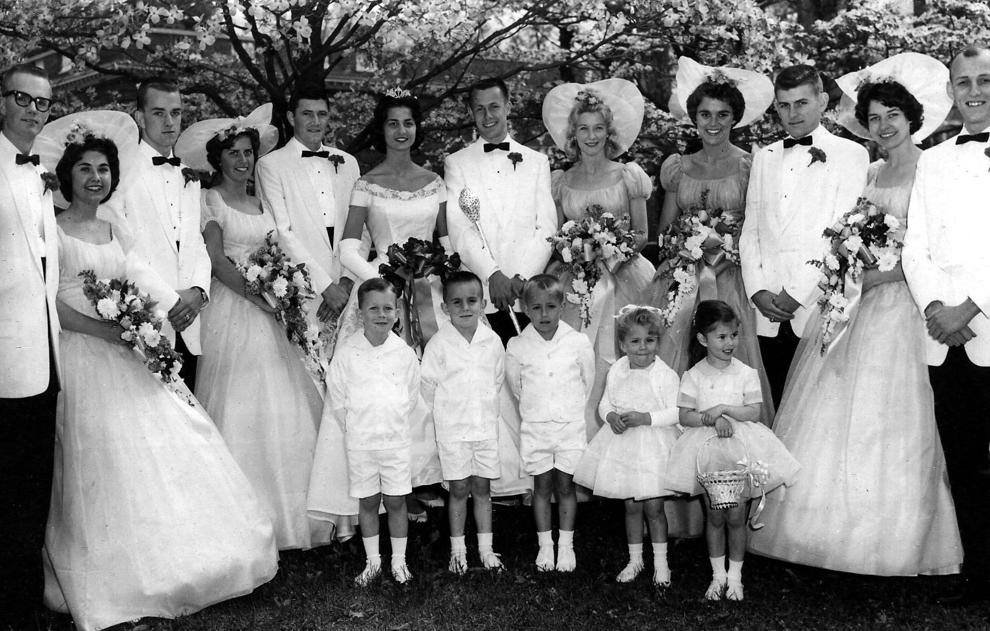 19610512_lna_news_firearchive_p89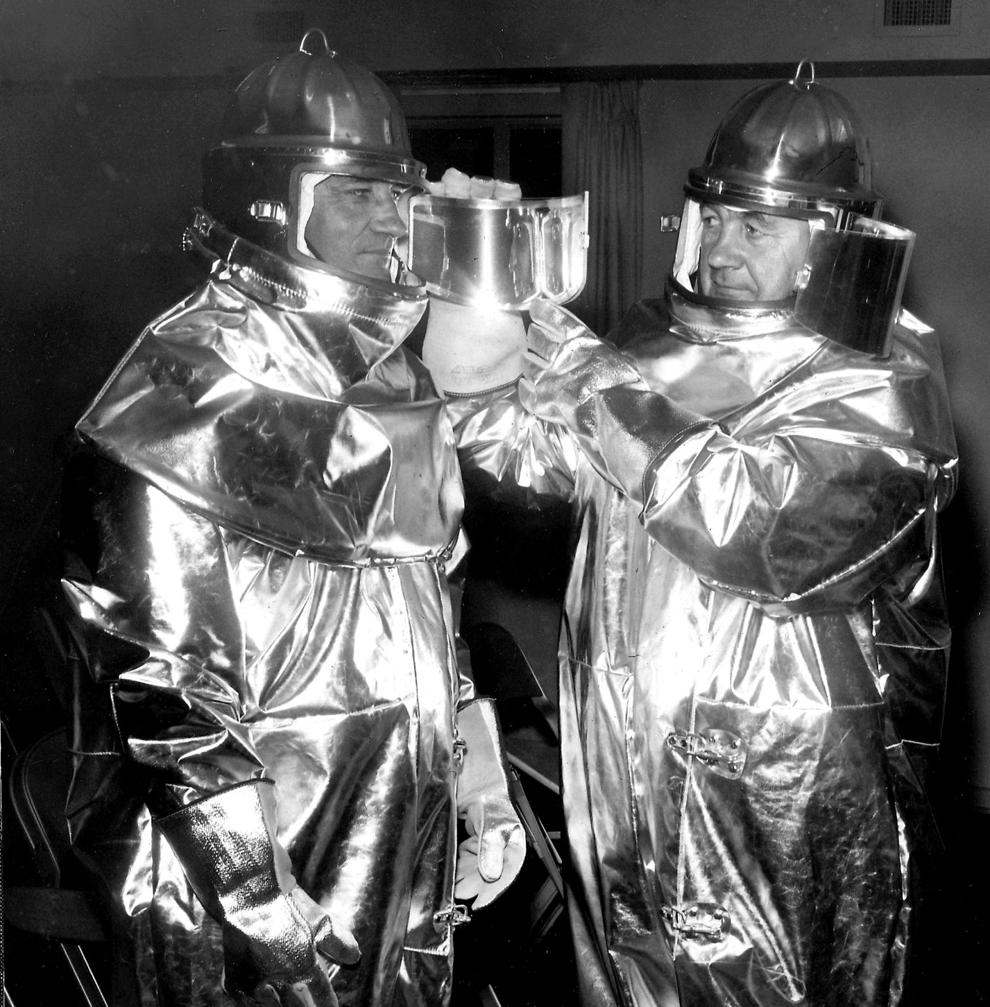 1961-05-22 Racy Library Display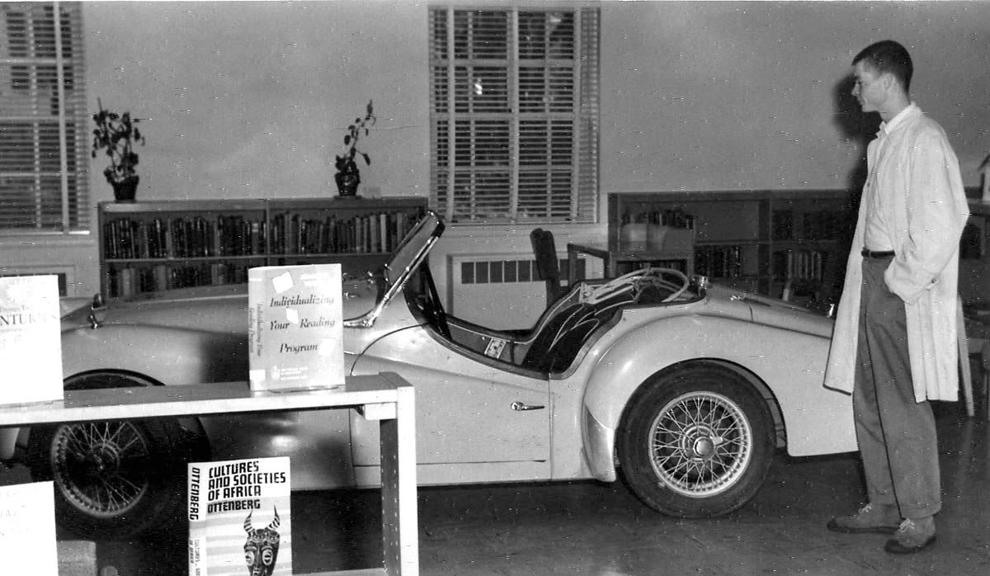 1961-07-16 Contest Winner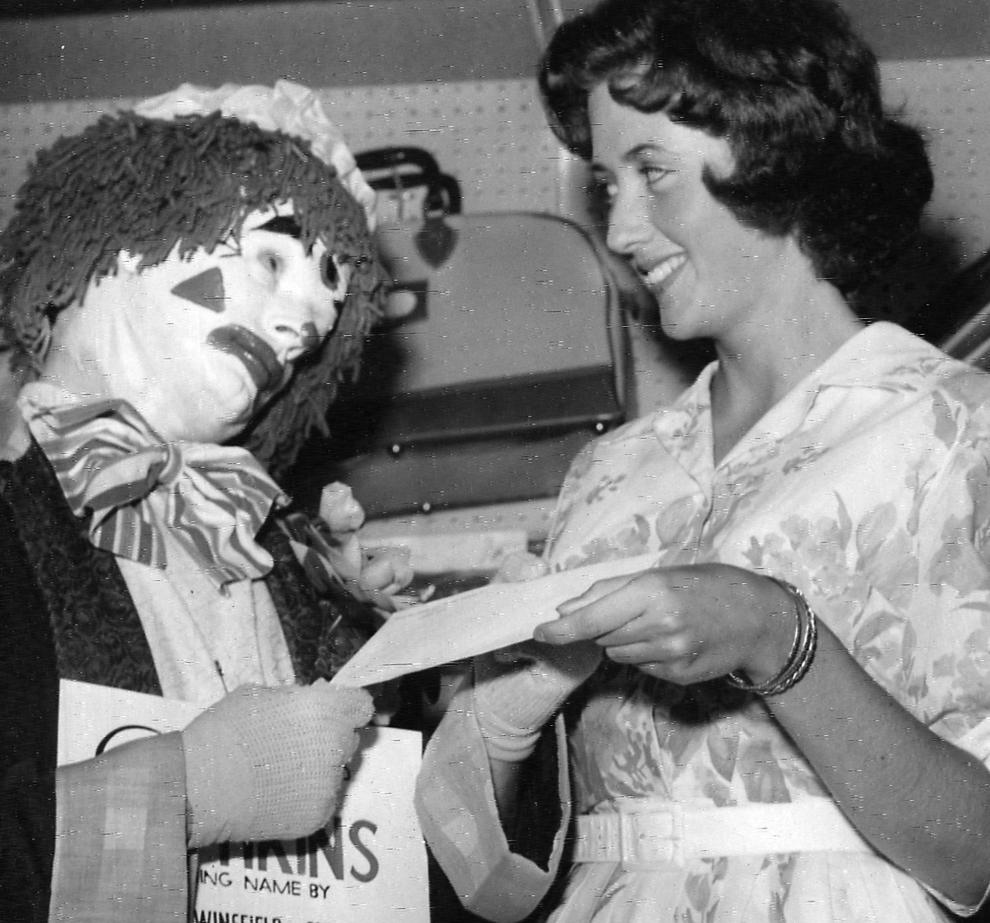 1961-07-21 Fort Hill - The Long and Short of It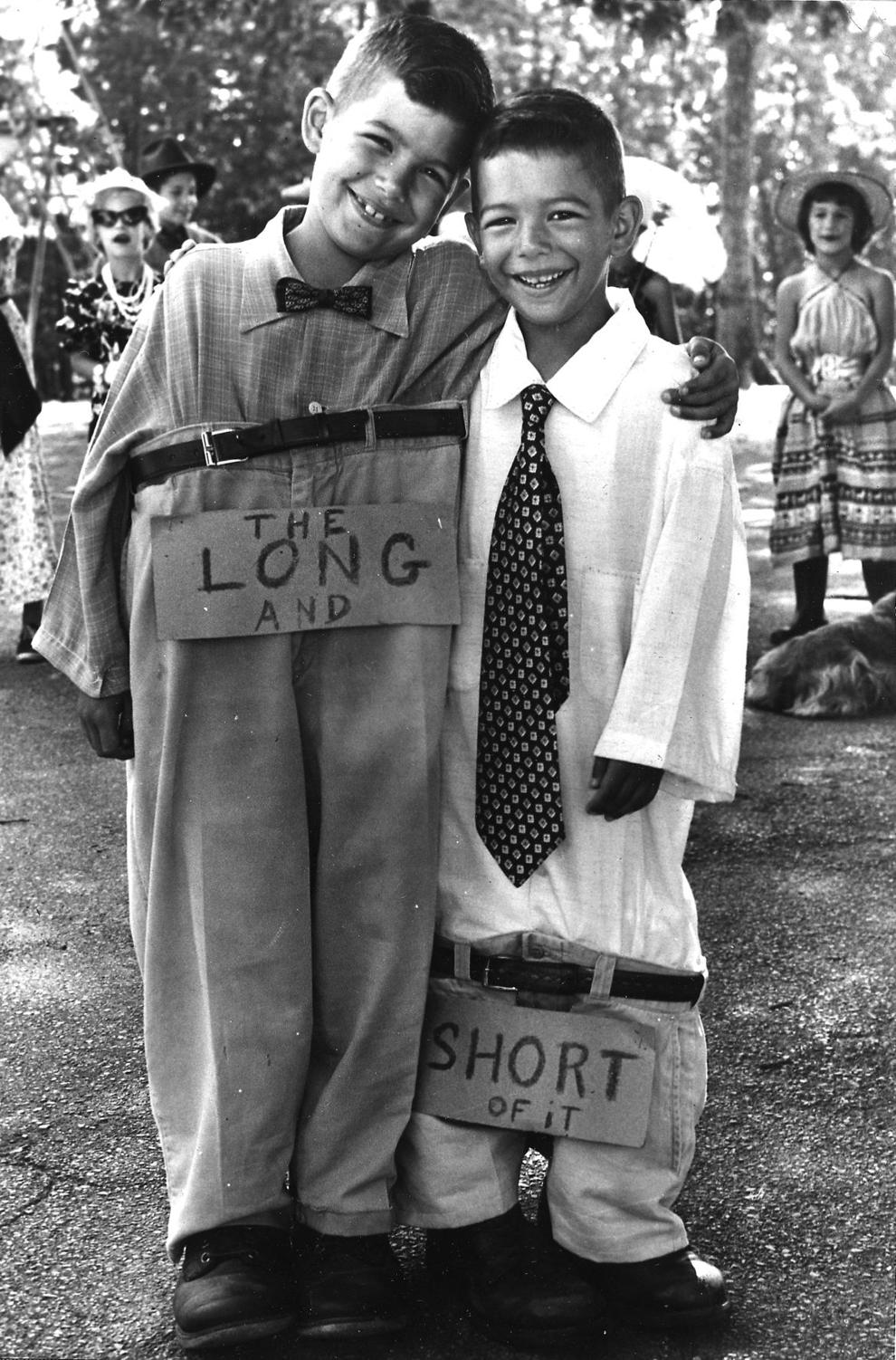 1961-08-27 Leesville Dam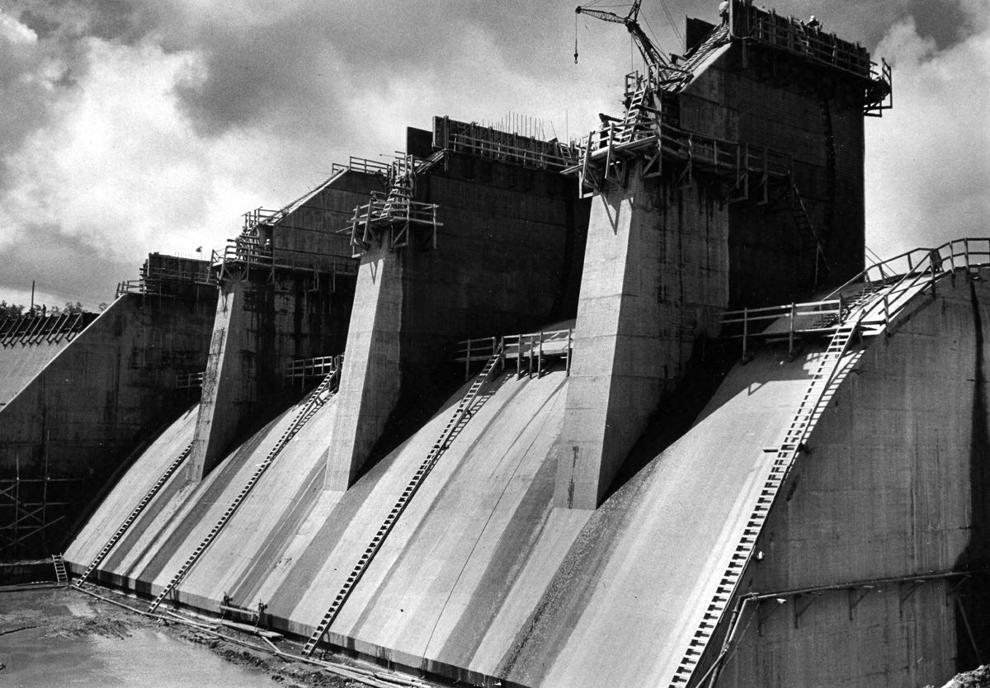 1961-09-01 Glass Faculty Feted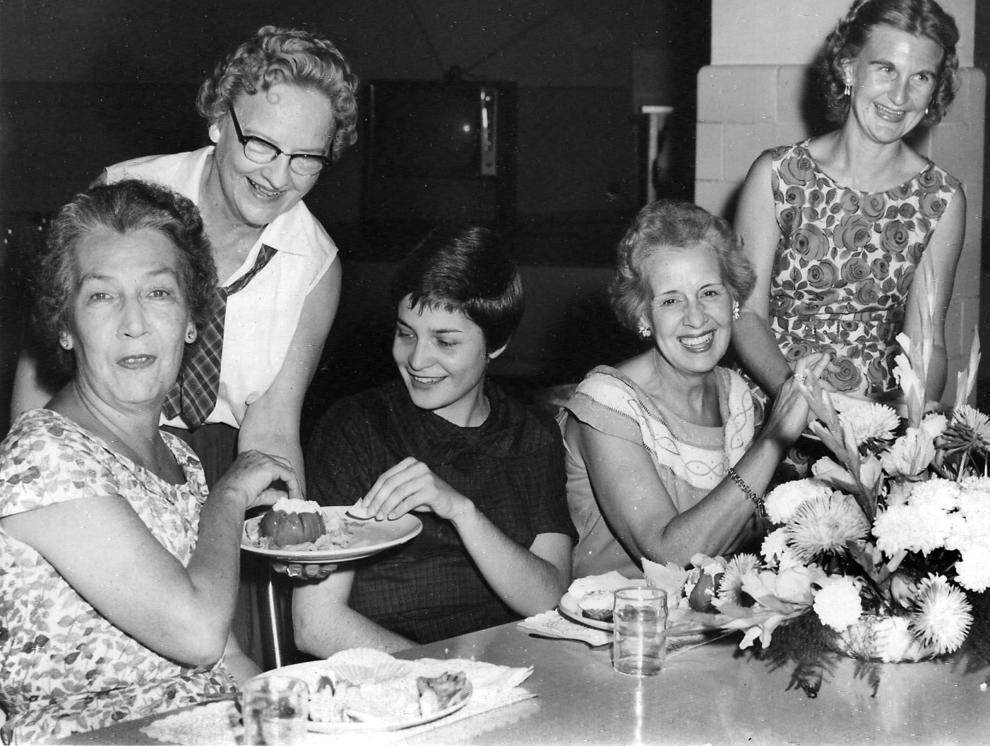 1961-09-14 Keeping Glass Shipshape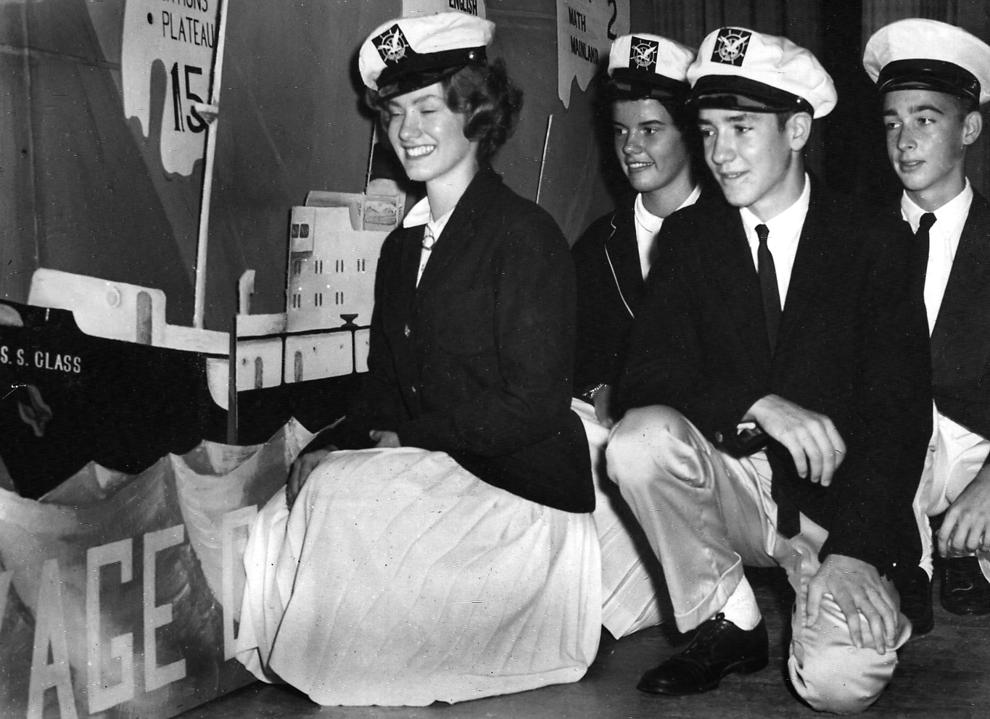 1961-09-15 Makeshift Classroom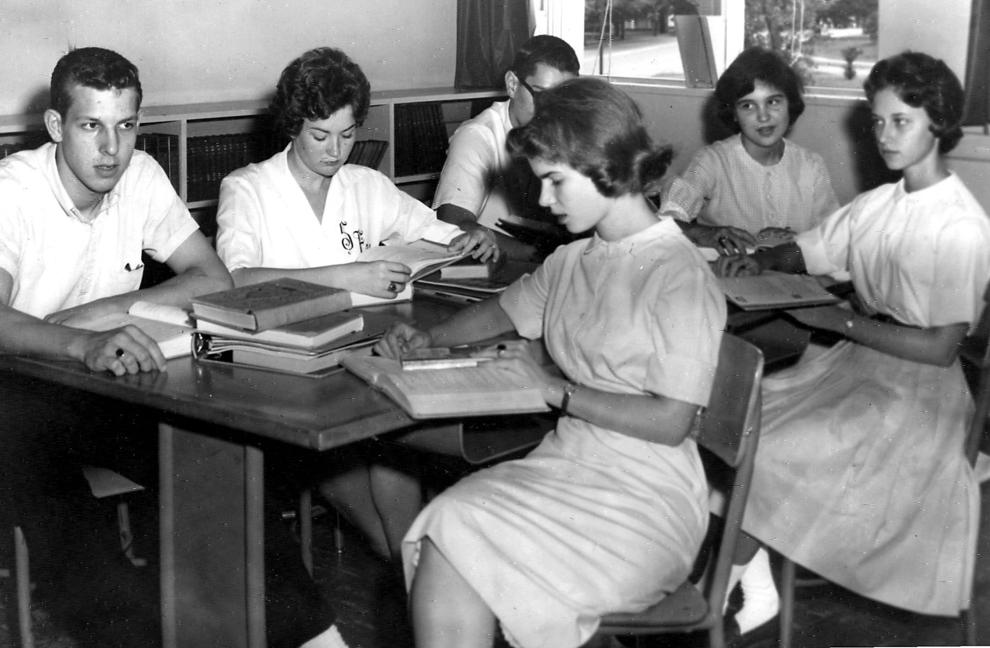 1961-11-05 Virginian 1961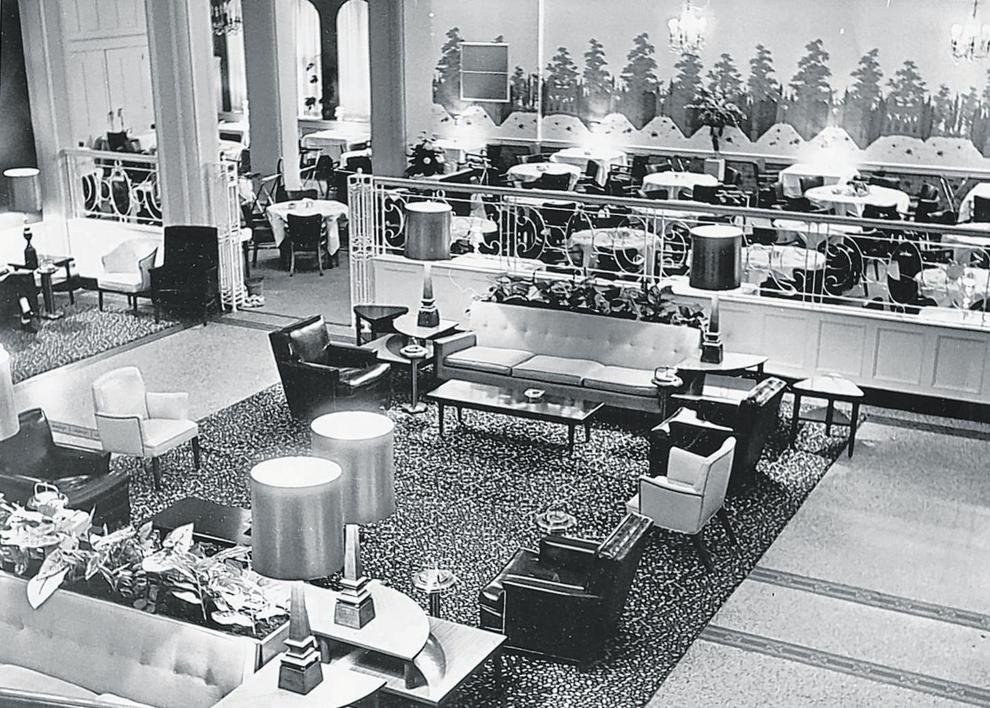 1961-11-29 Humpty Dumpty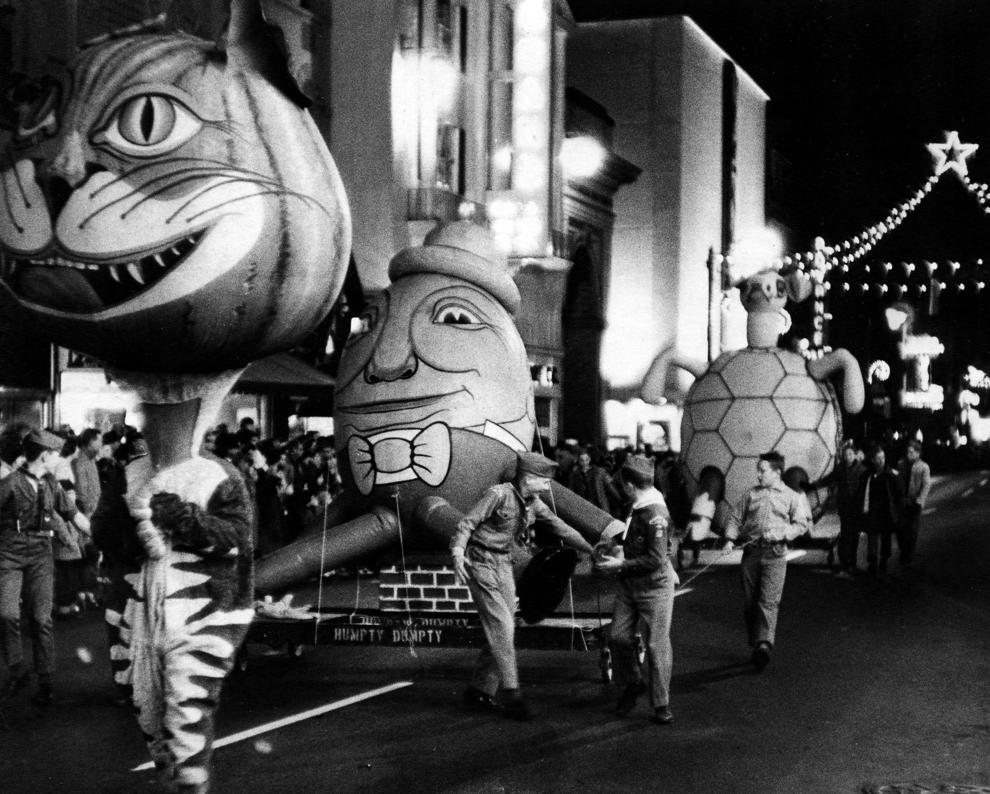 1961-12-13 Piggly Wiggly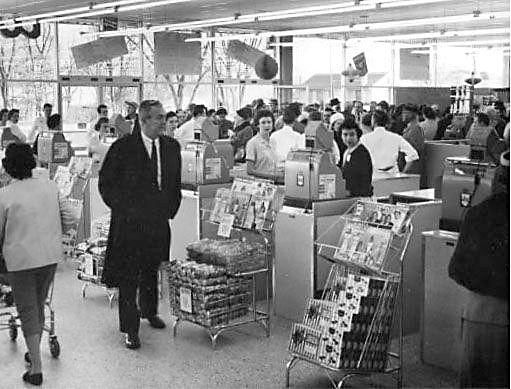 1961-12-27 Progress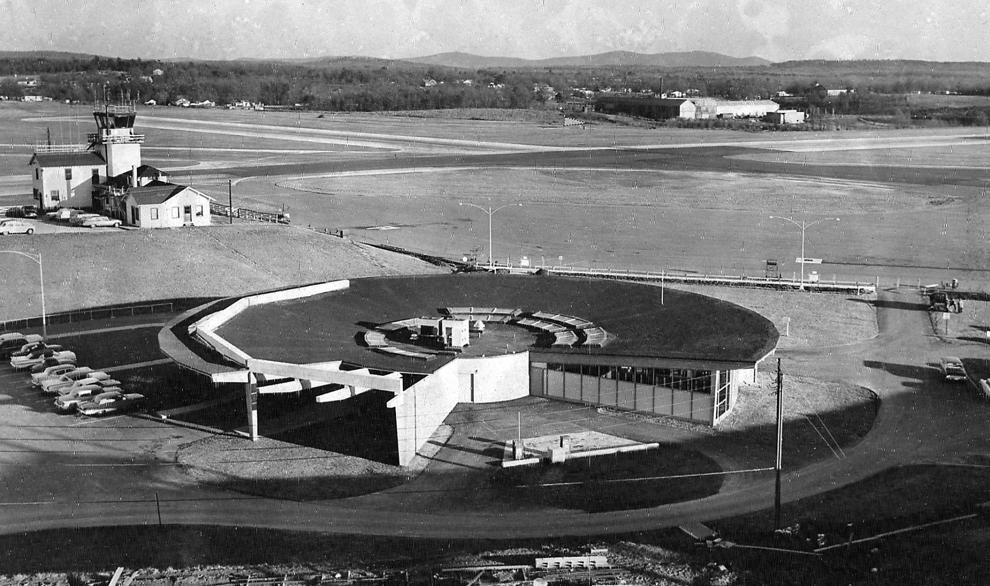 1962 Bank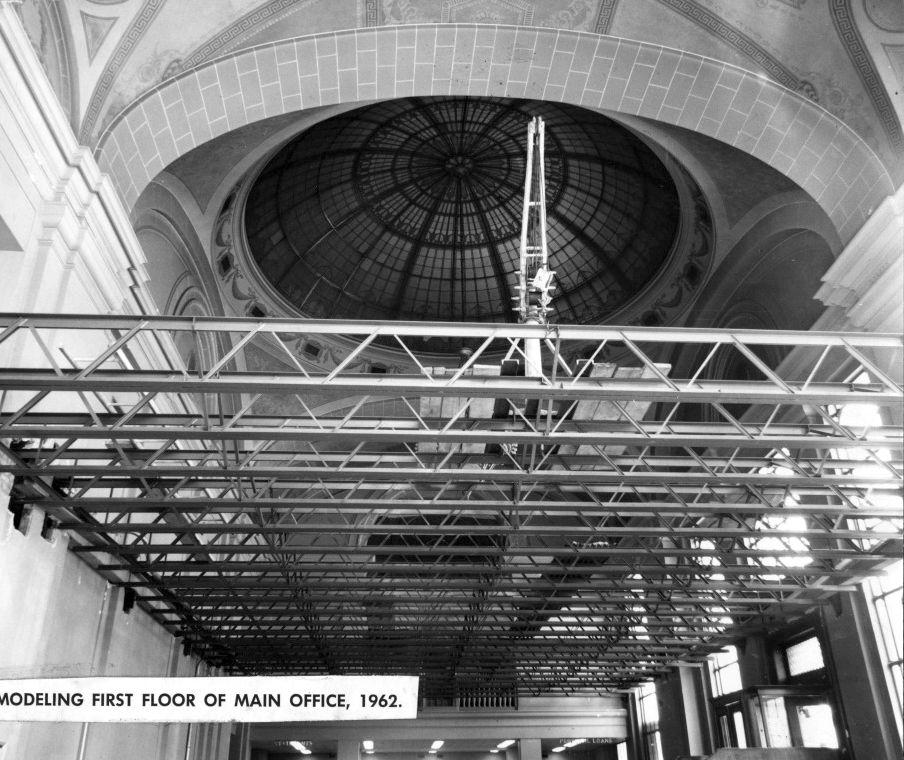 1962 Phelps Road School memories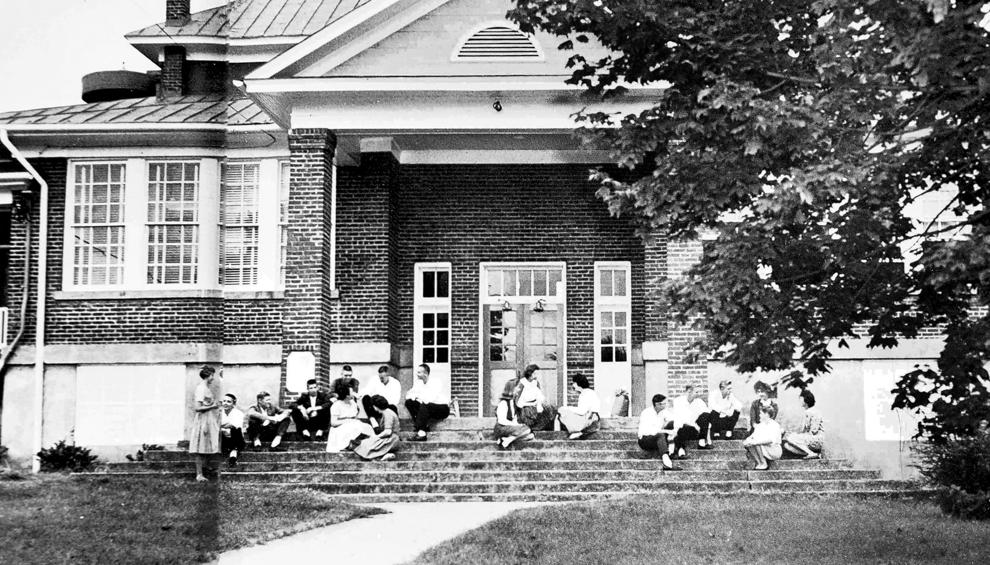 1962 Historic Old Academy Theater
1962 Piedmont Pipers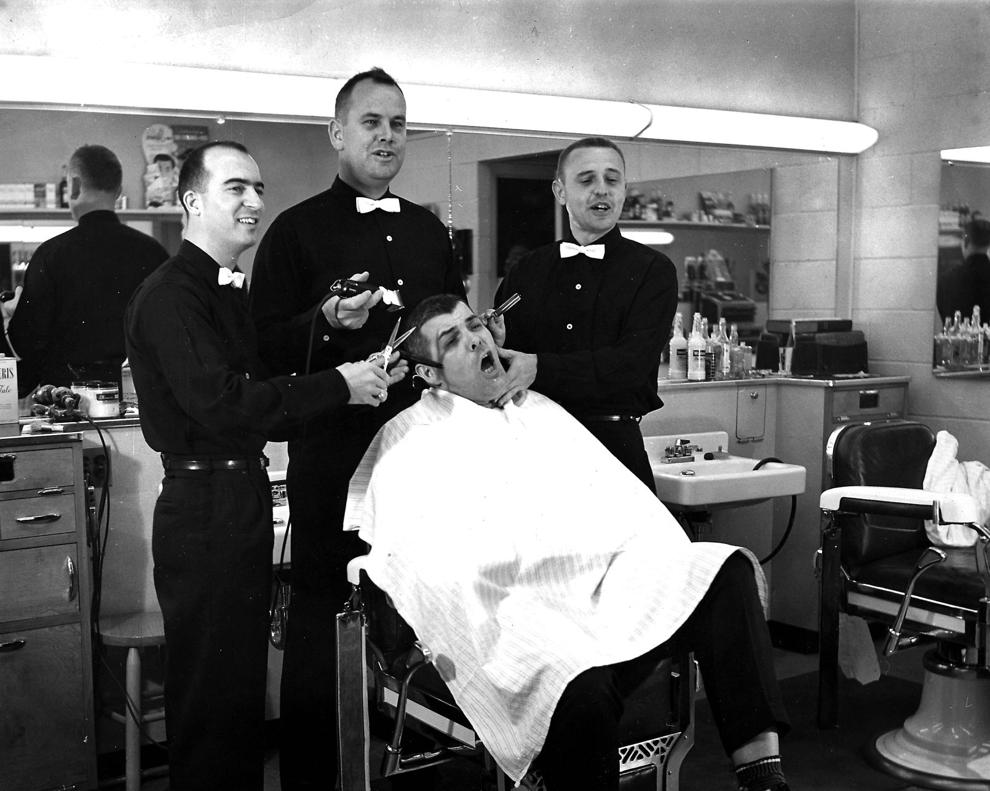 1962-01-09 New floor for old bridge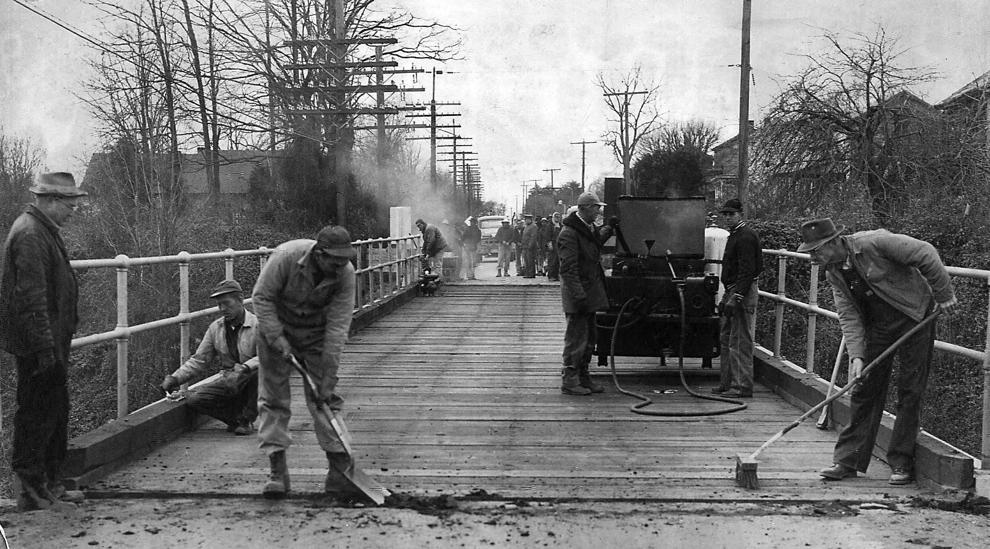 1962-01-29 Breaking Color Line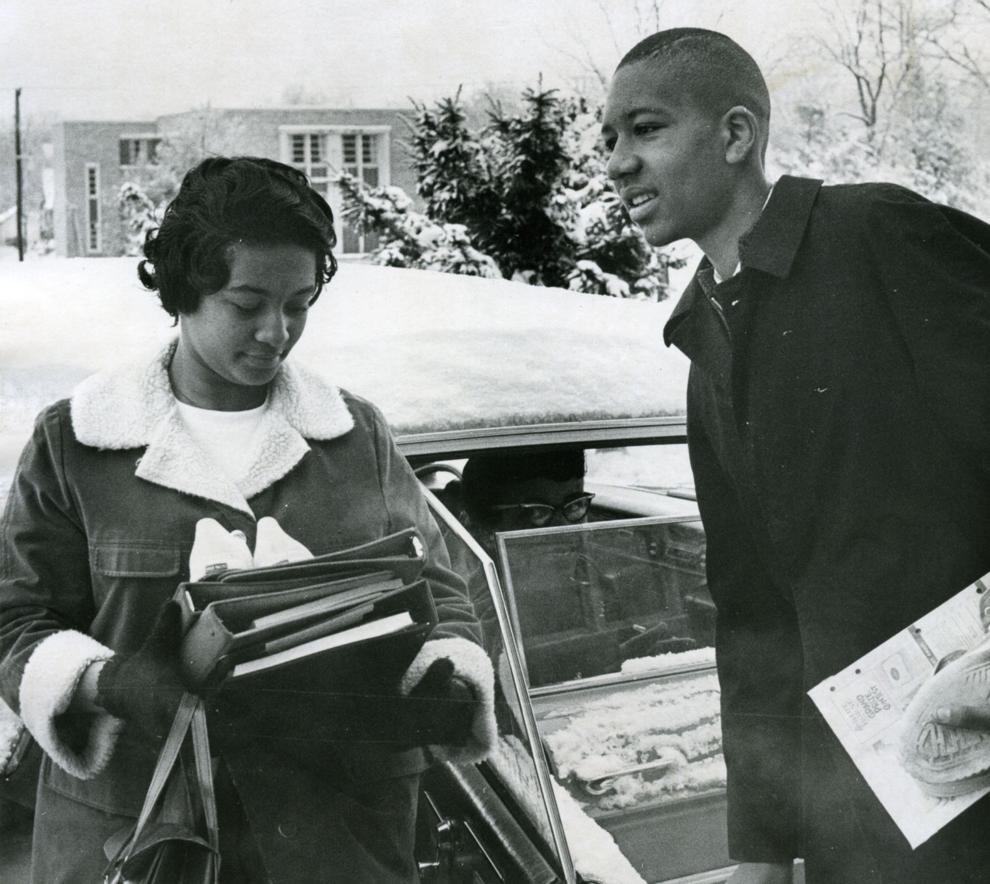 1962-03-19 Chorus Line
1962-03-27 MLK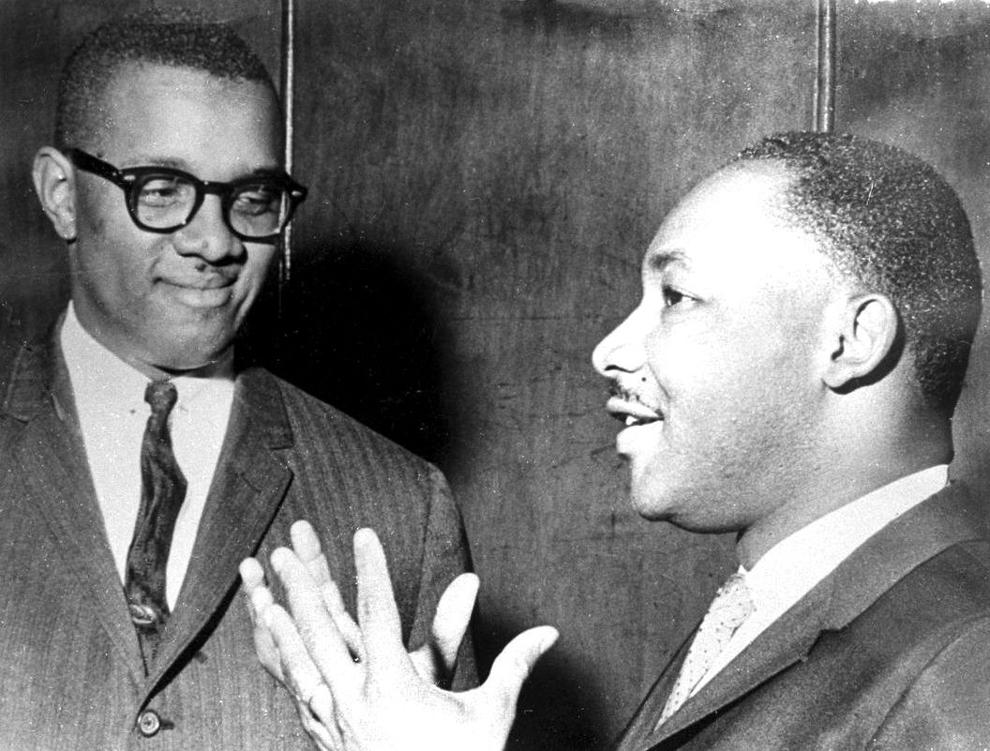 1962-04-18 Motorcycles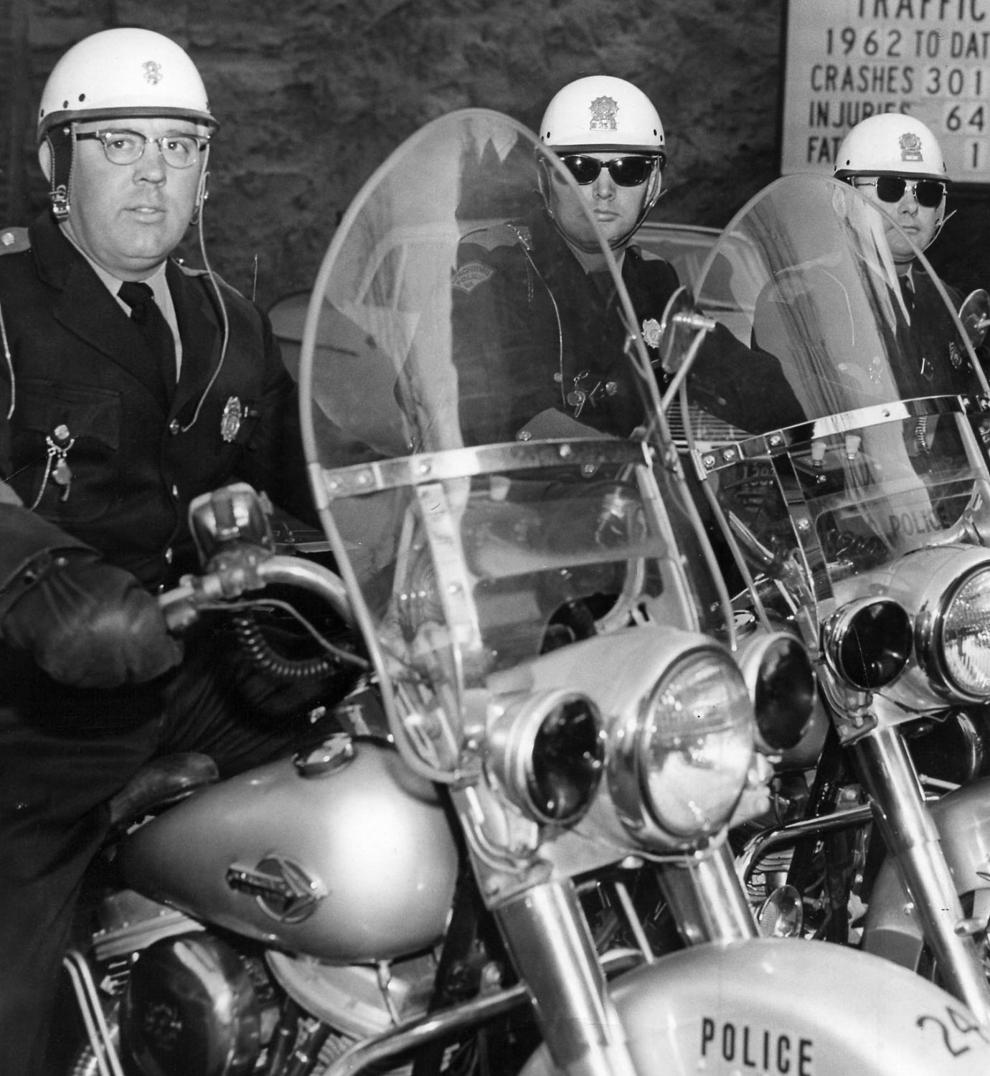 1962-04-28 Bridge work progresses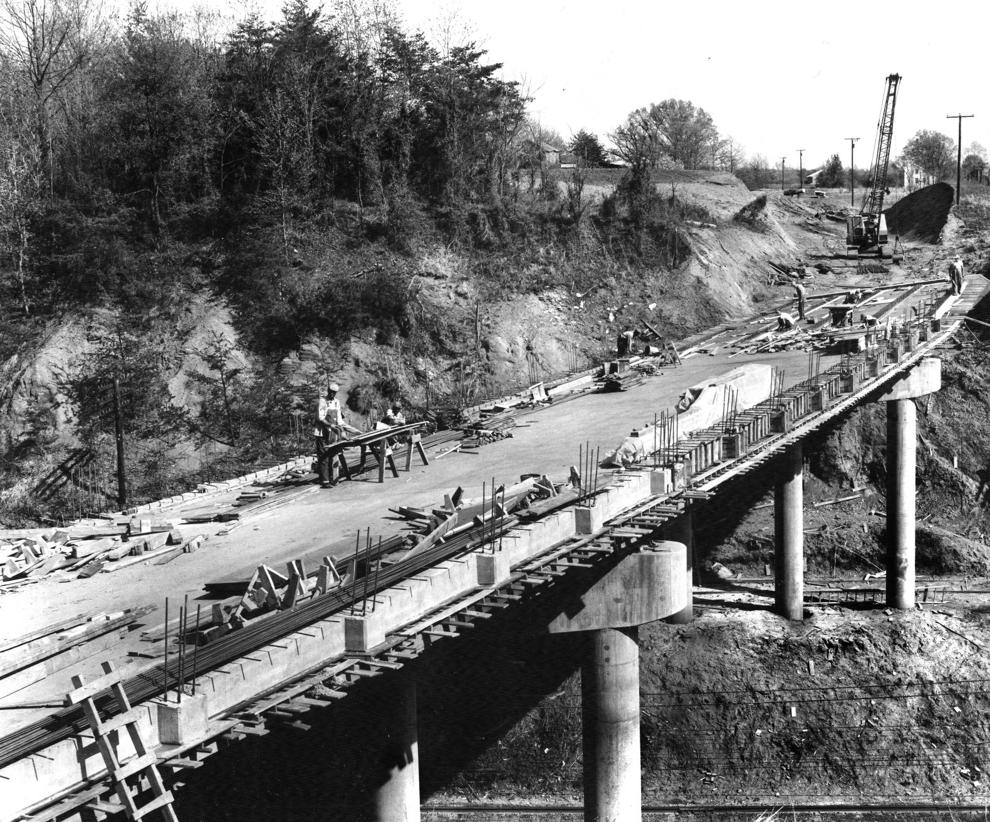 1962-05-01 RMWC mayday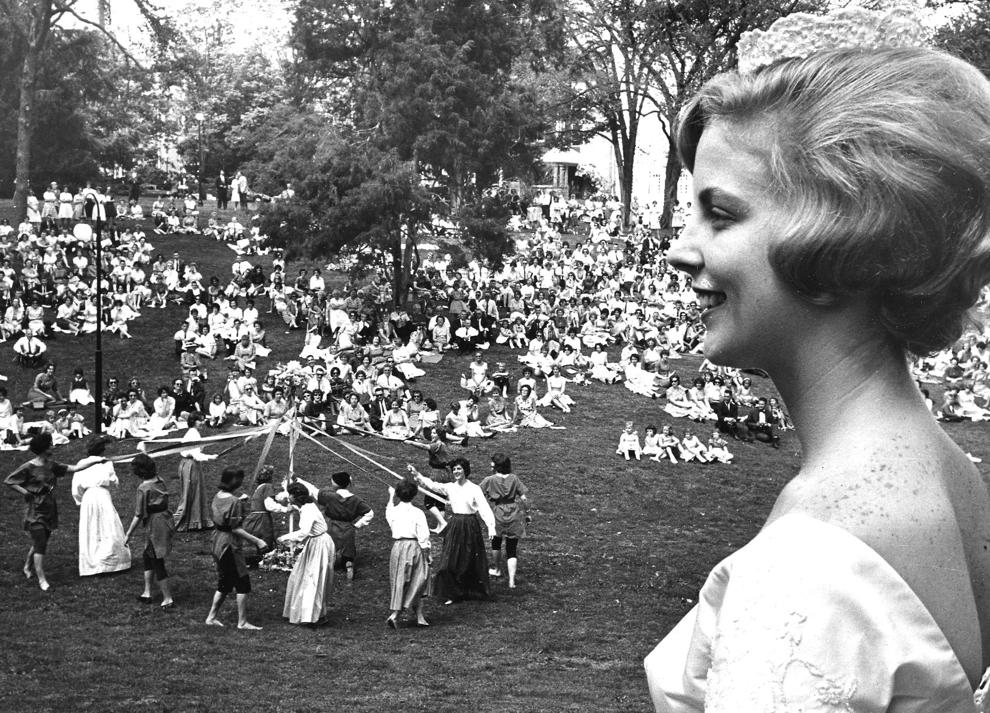 1962-05-06 Play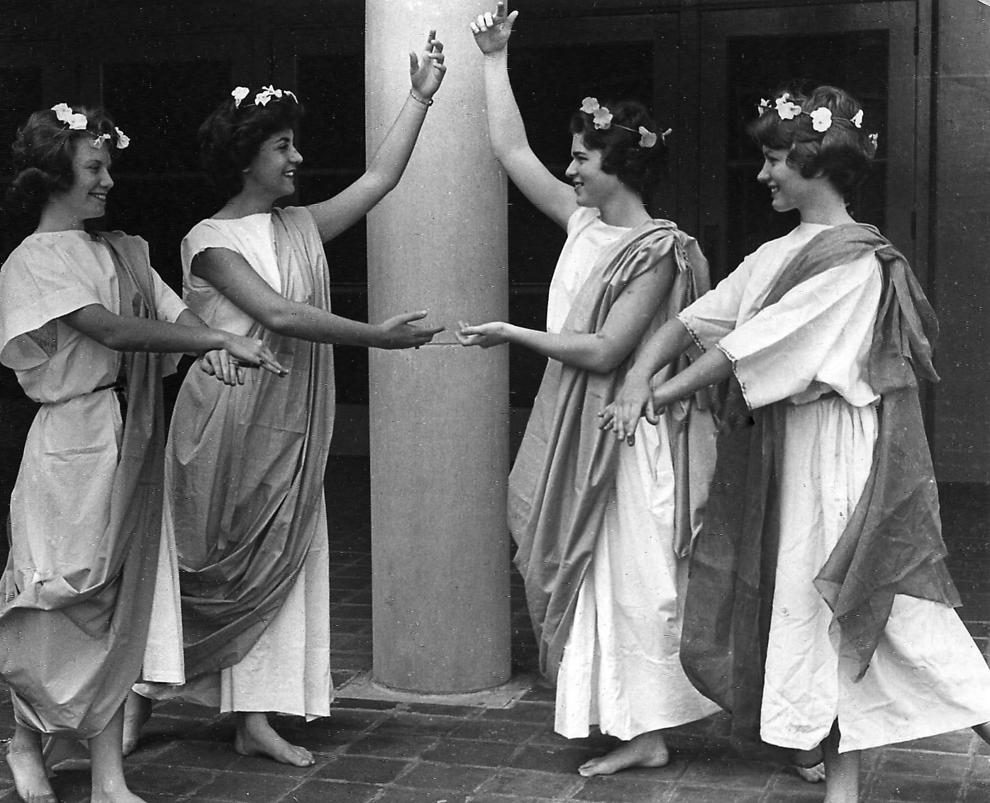 1962-05-25 Date With Dentist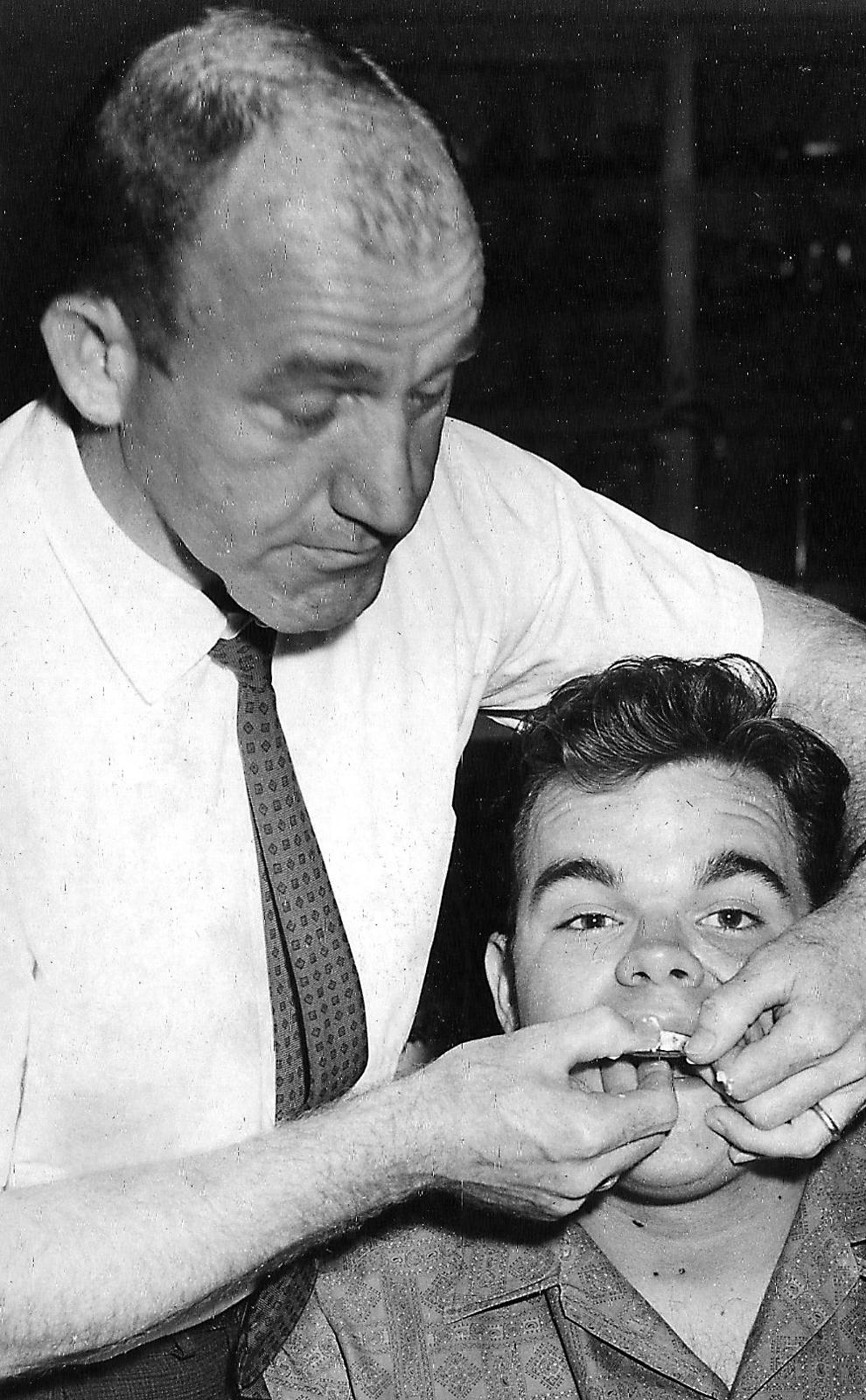 1962-06-05 Fire Aftermath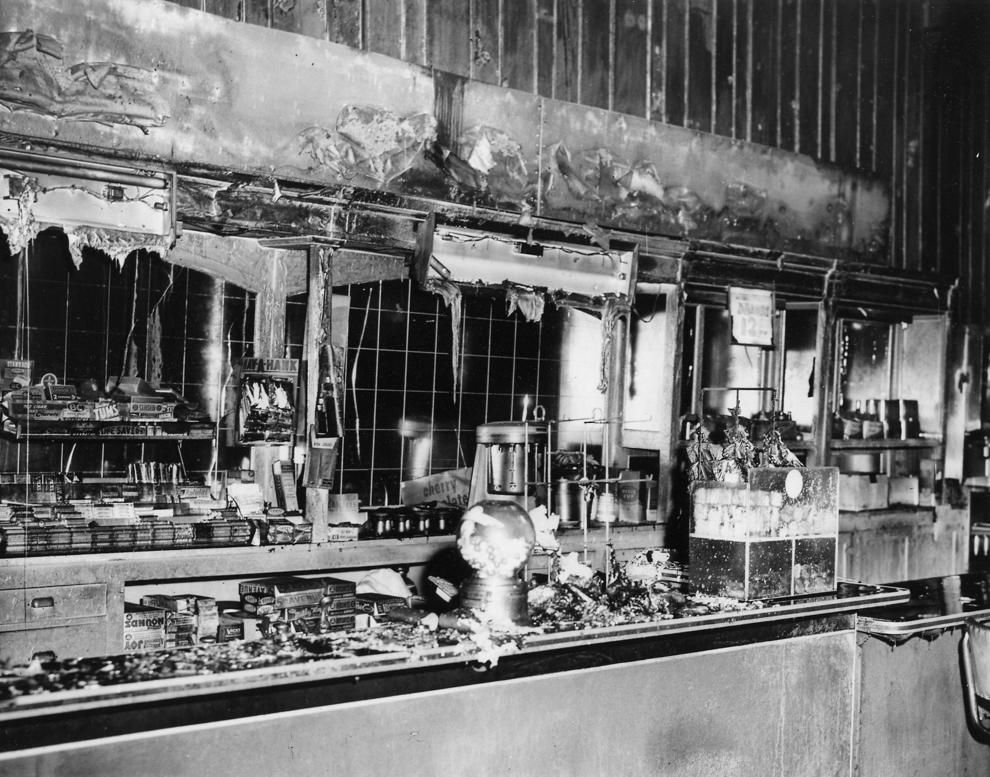 1962-07 Riverside Park Train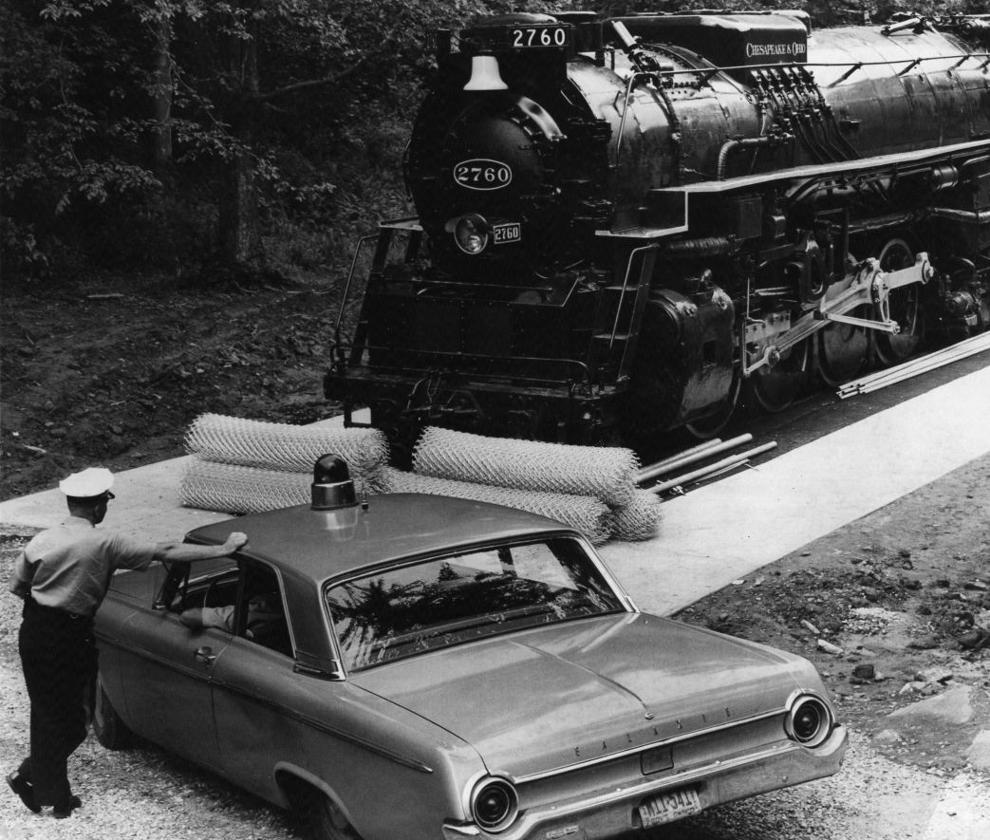 1962-08-15 Miracle Mart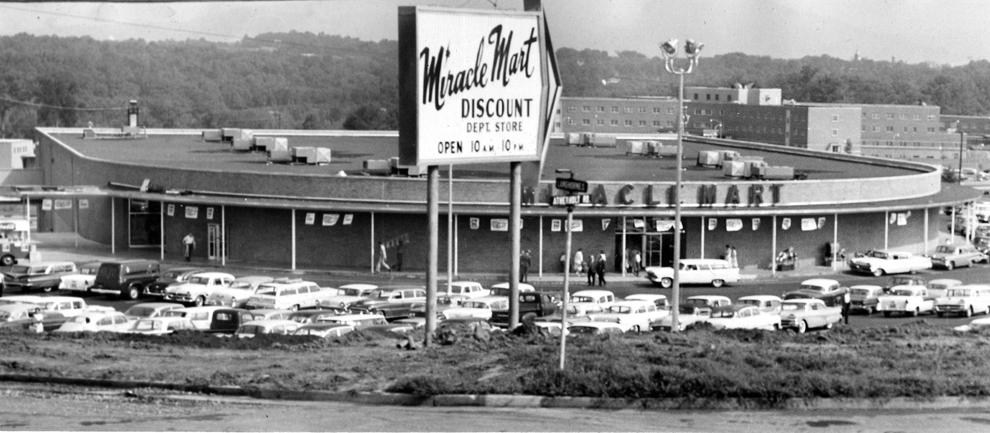 1962-08-21 Candlers at GE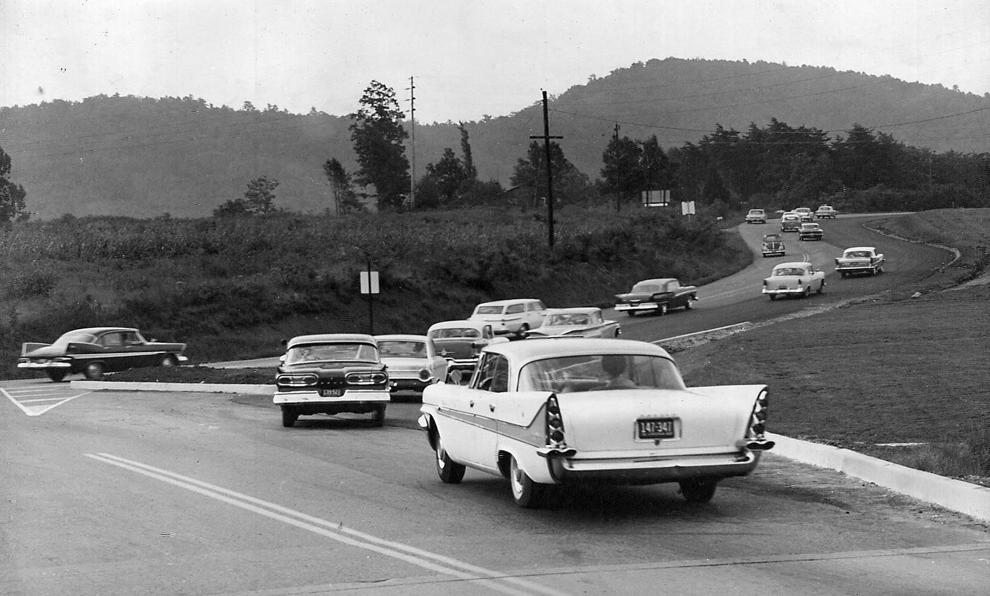 1962-09-11 Viewing first ETV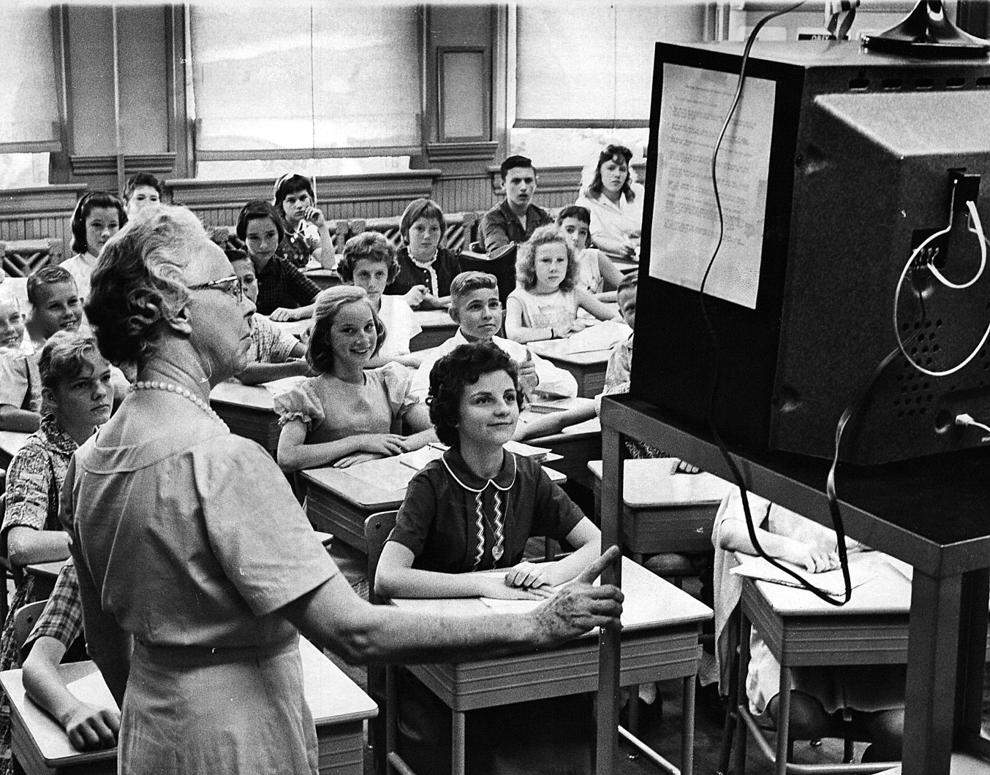 1962-10-18 Setting type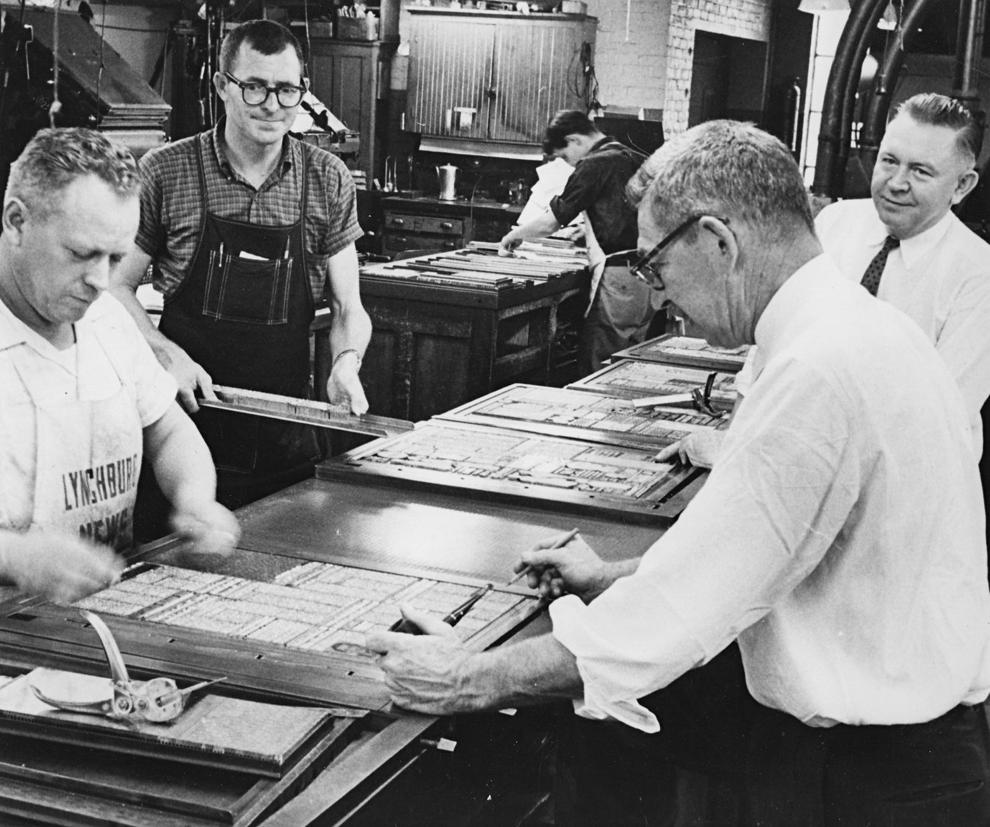 1962-12 Mead Corporation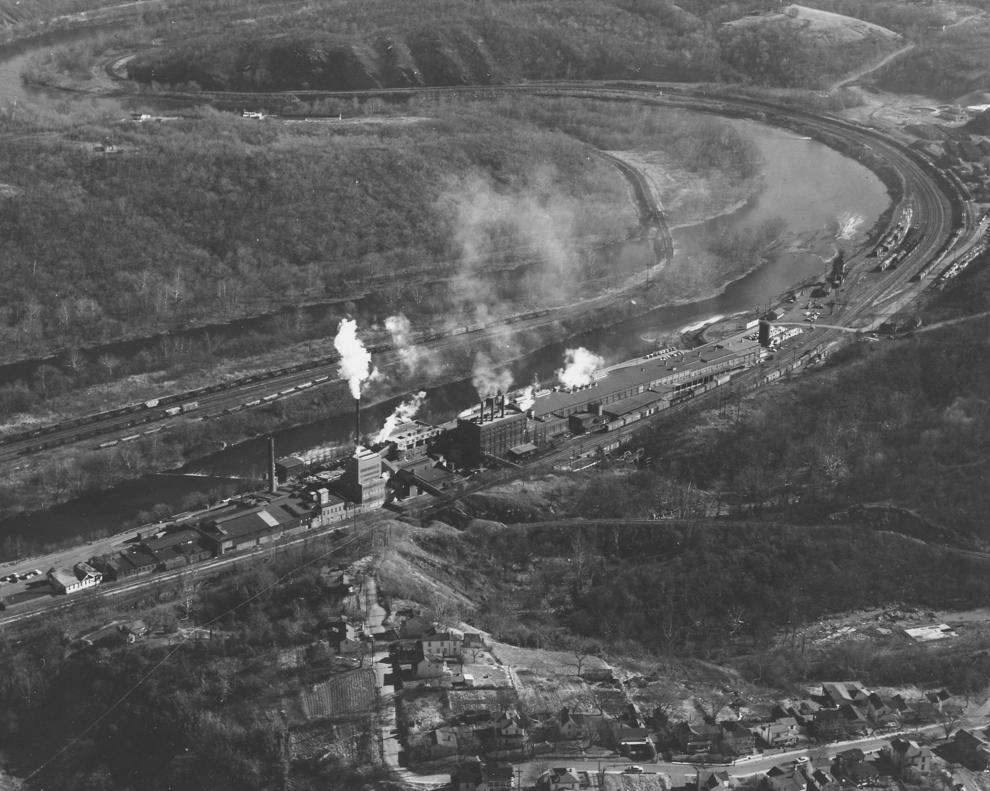 1962-12-31 Tomahawk Mill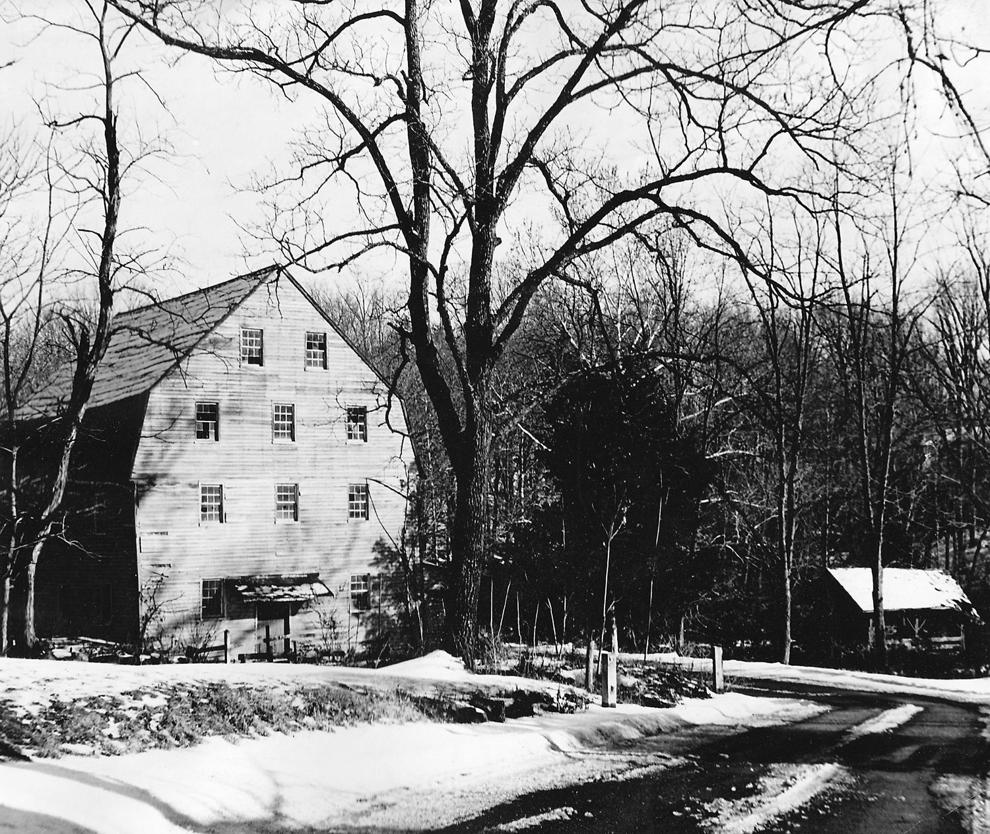 1963 Football team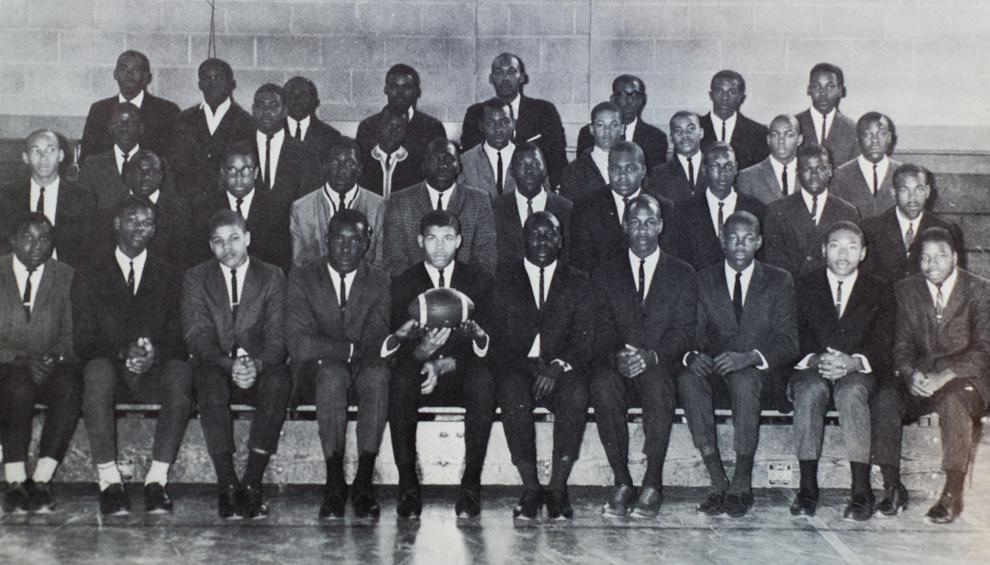 1963 College Hill - Open-air reservoir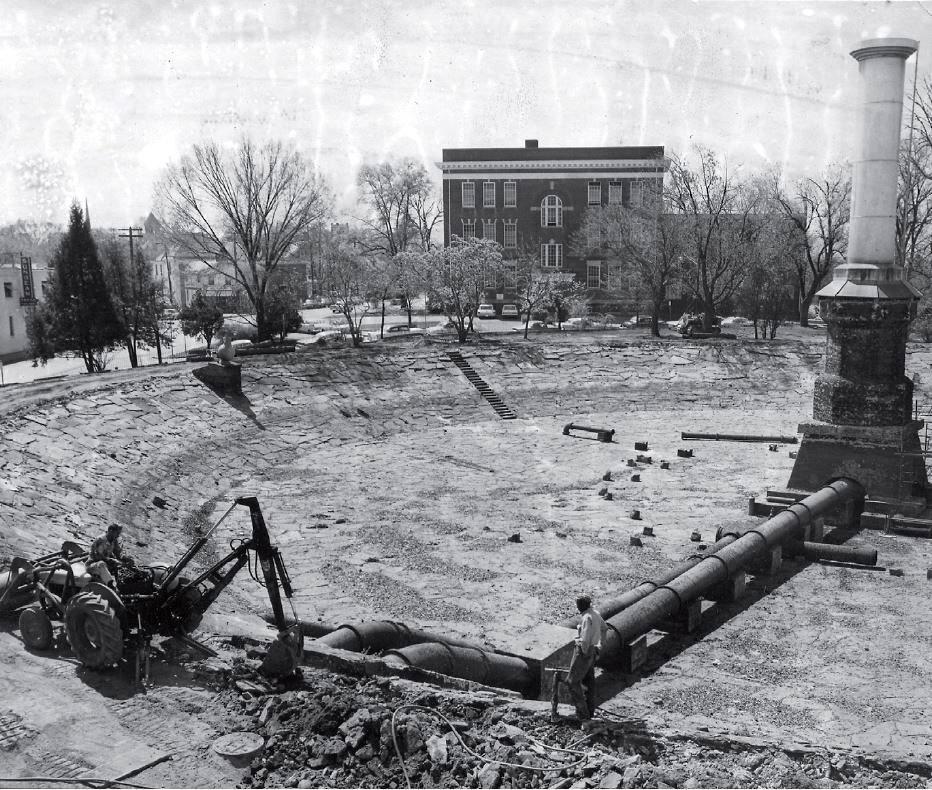 1963-01-10 Rev. Jerry Falwell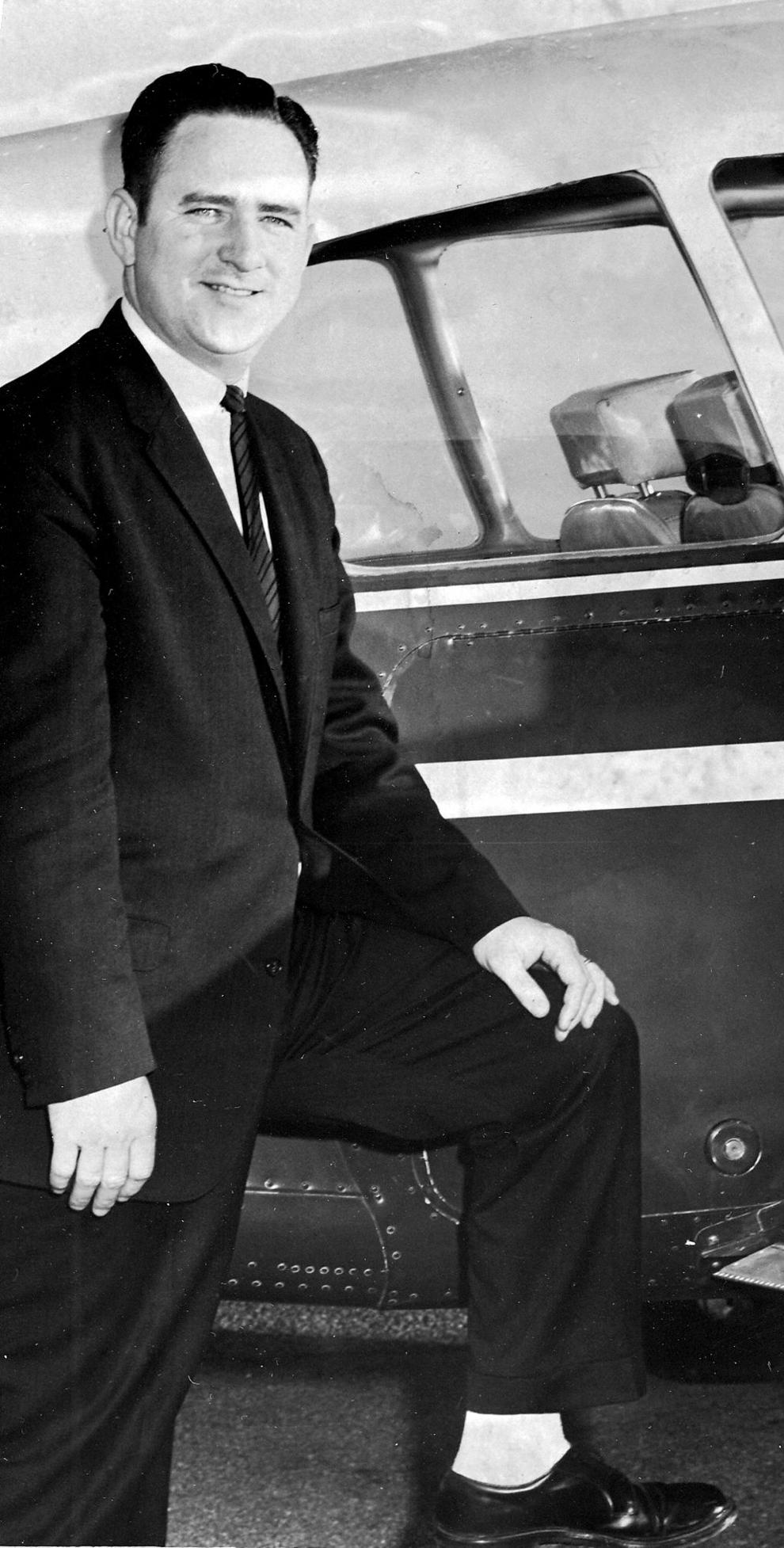 1963-03-15 Bank one sedan in side pocket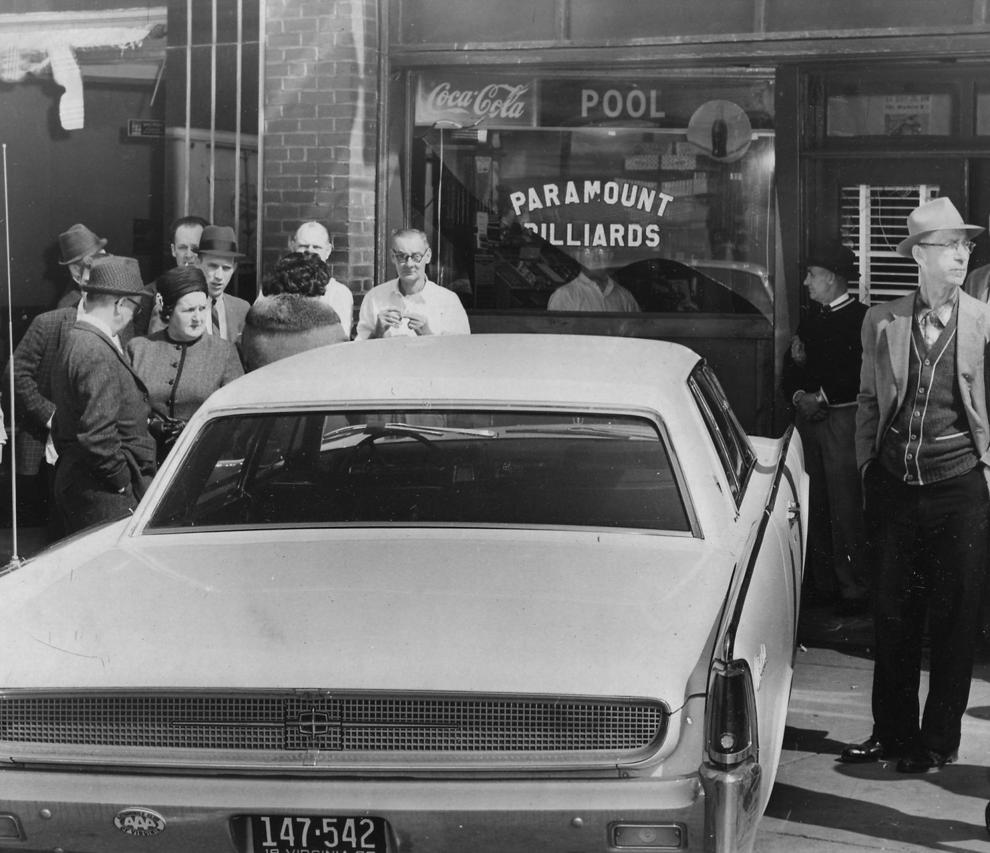 1963-06-06 Phone company sleuths
1963-06-12 Theater Framework Rises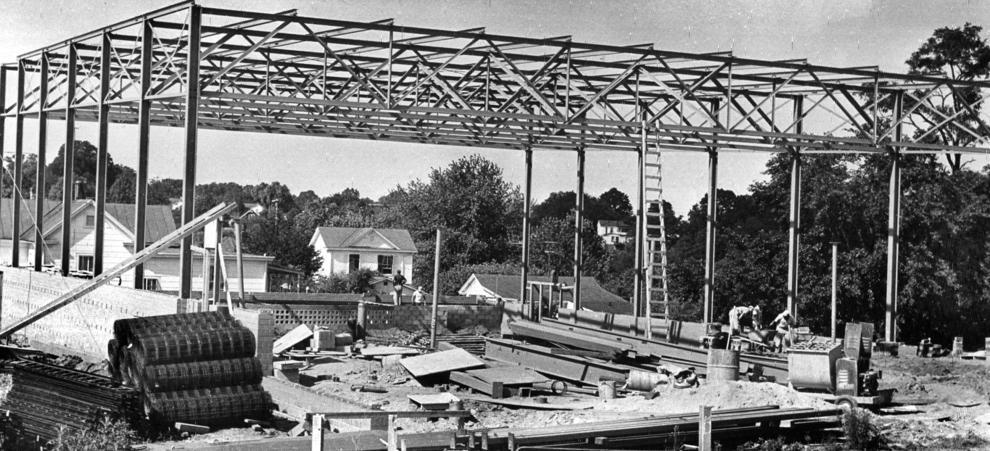 1963-06-22 Still stilled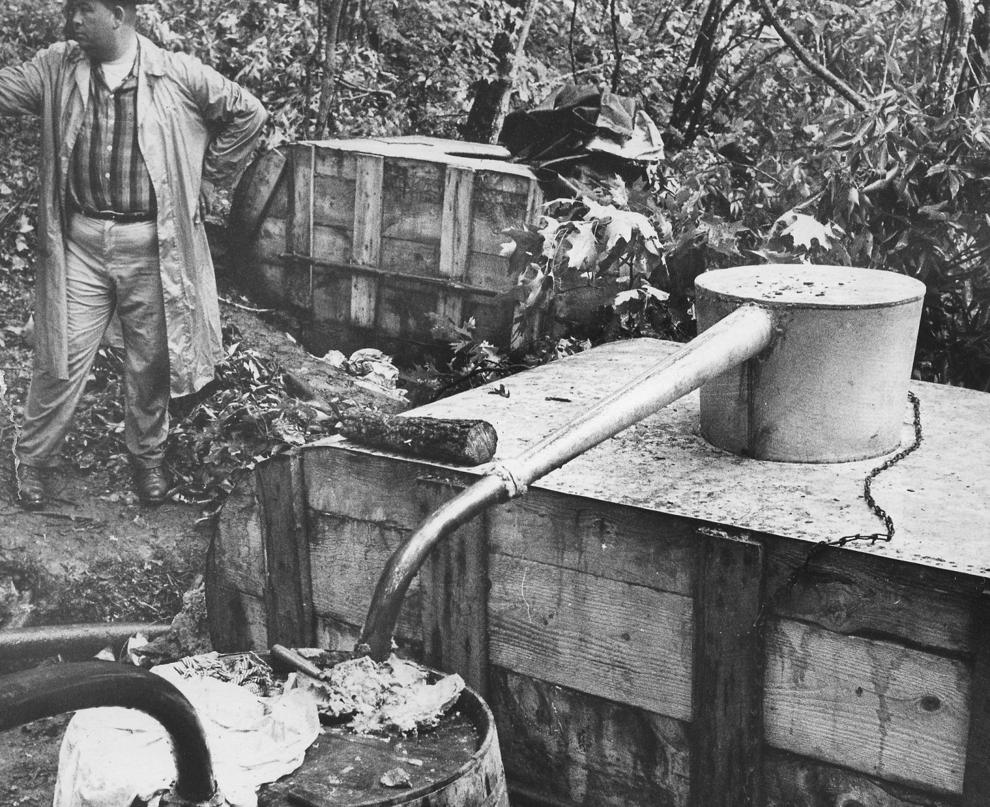 1963-07-31 Show Stopper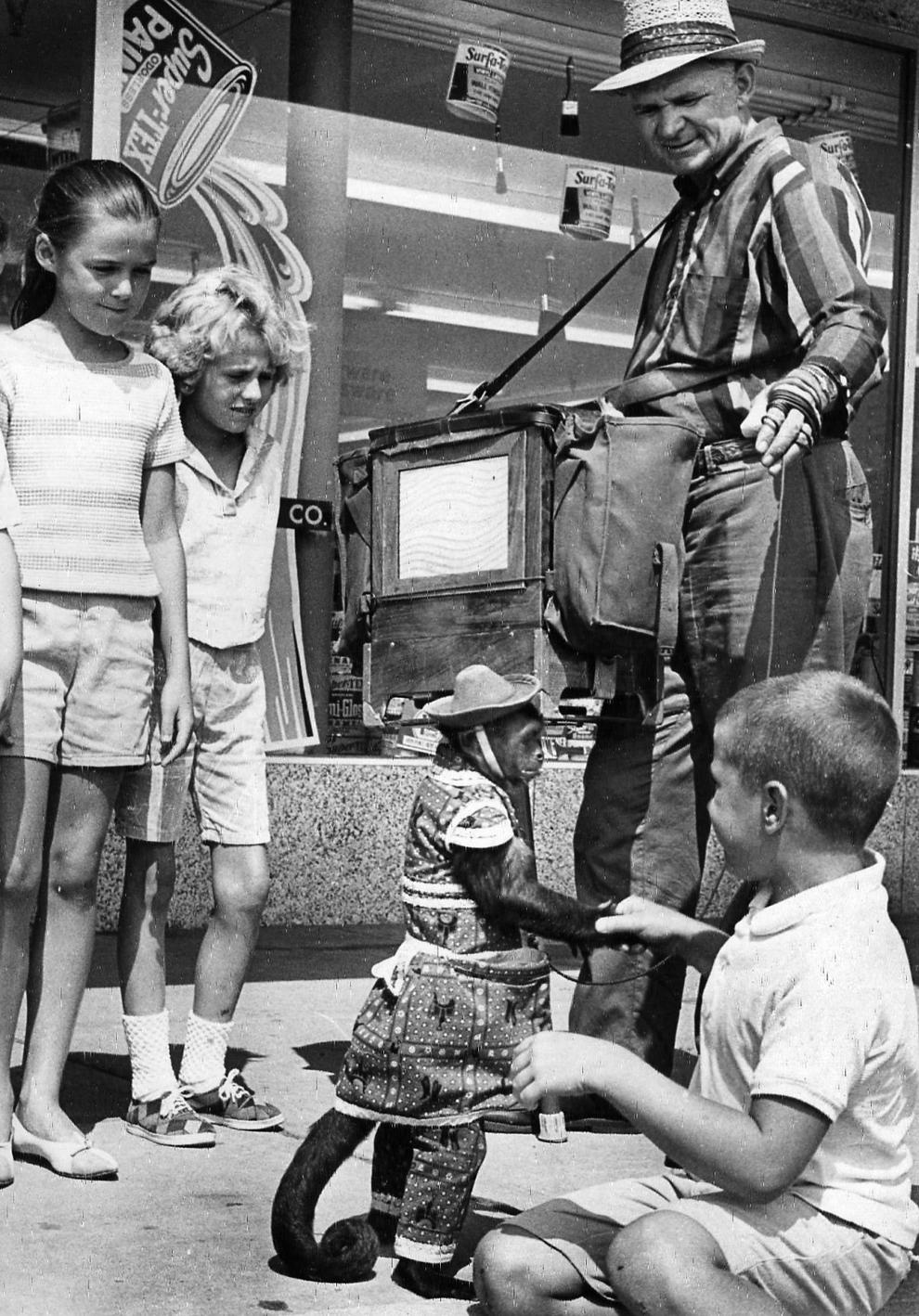 1963-09-27 29 Workmen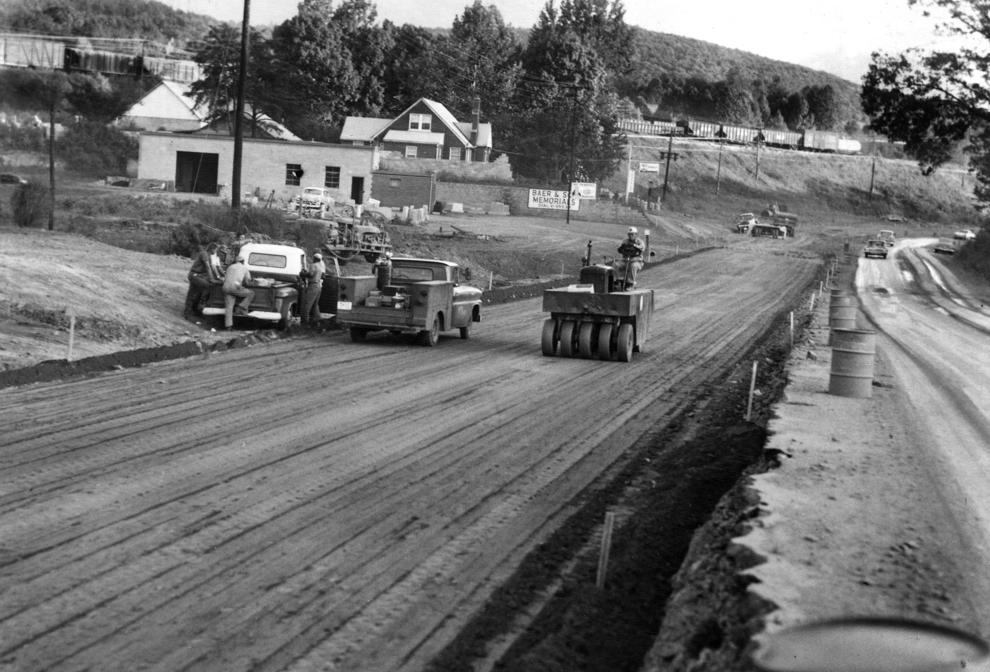 1963-09-27 DC-7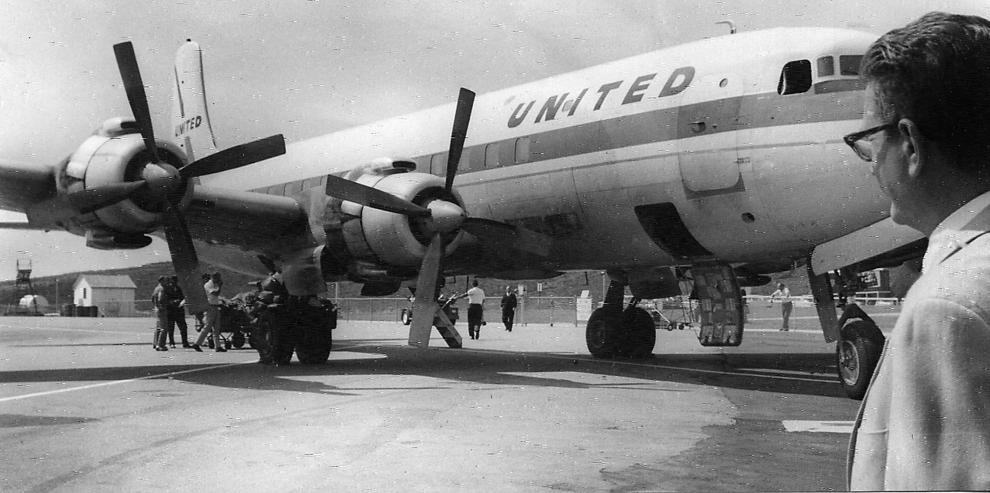 1963-10-12 Dusting the Doughboy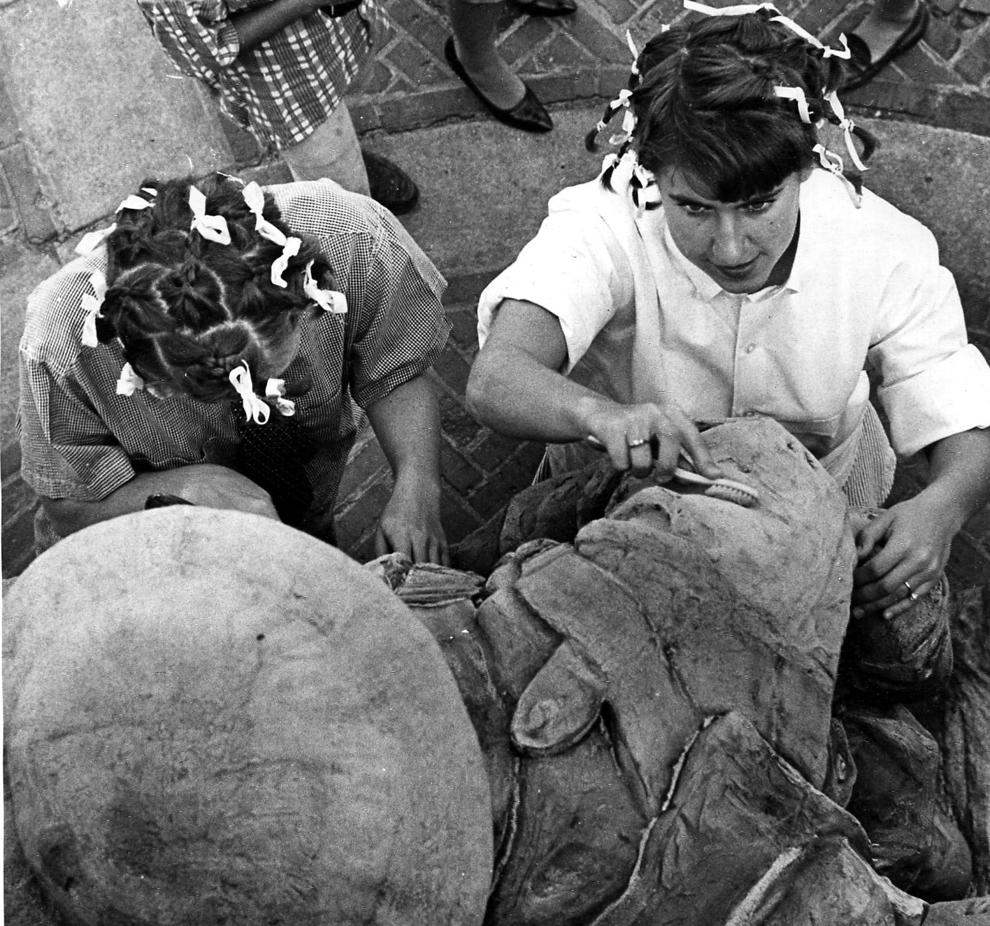 1963-10-17 29 Bridge to open
1963-11-26 Balloon Santa takes shape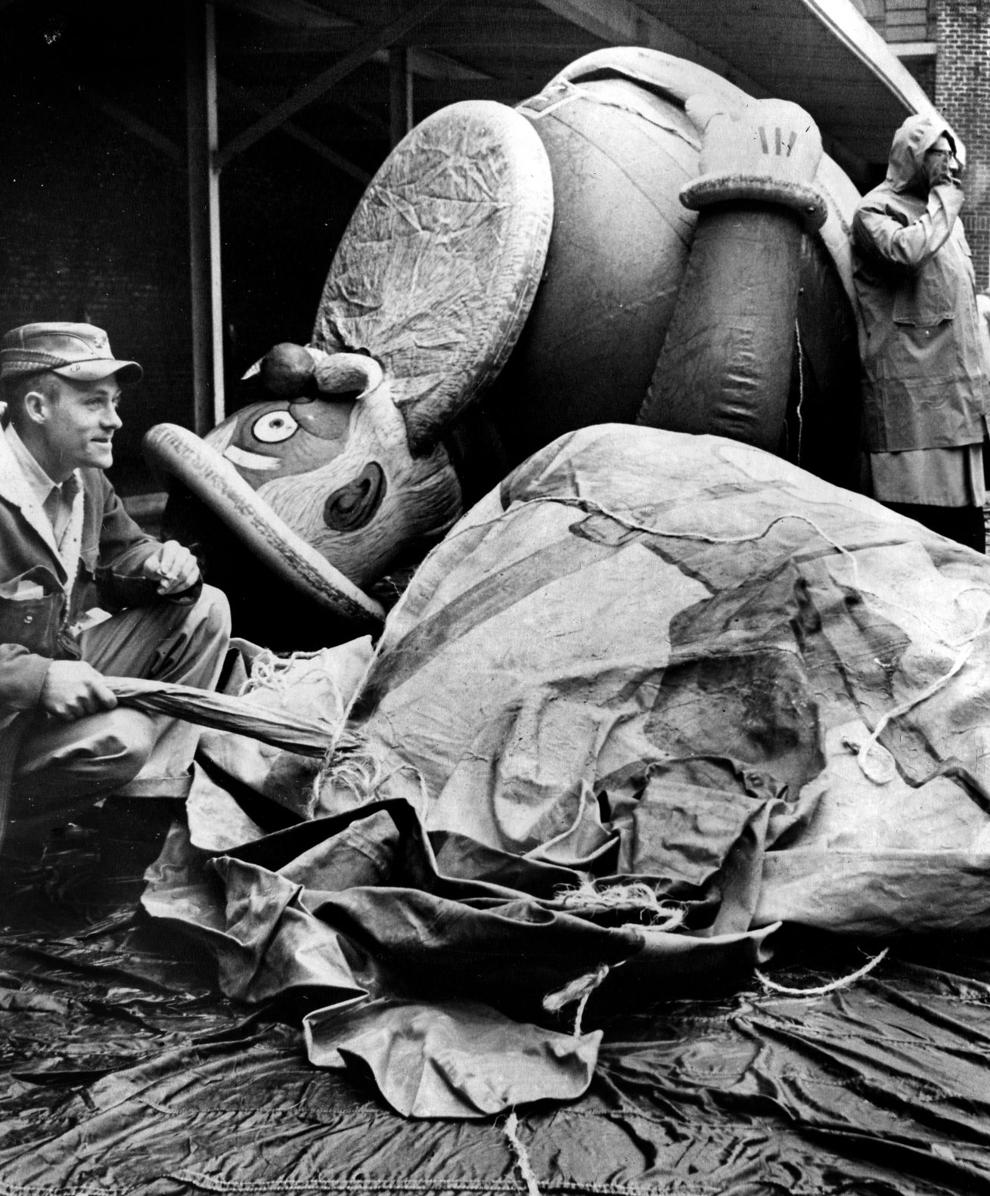 1963-12 Fort Hill Village

1964-02-07 Picketeers Wax Poetic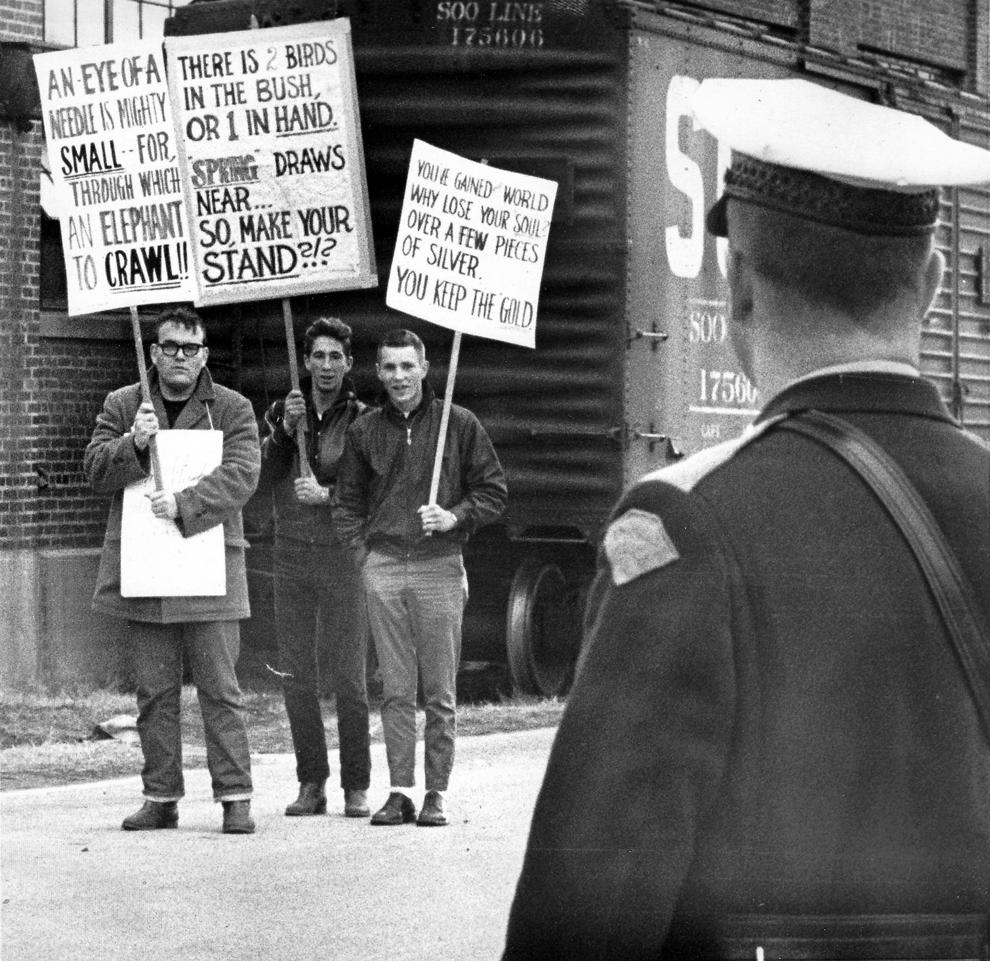 1964-02-08 Beatle Fever Goes to Their Heads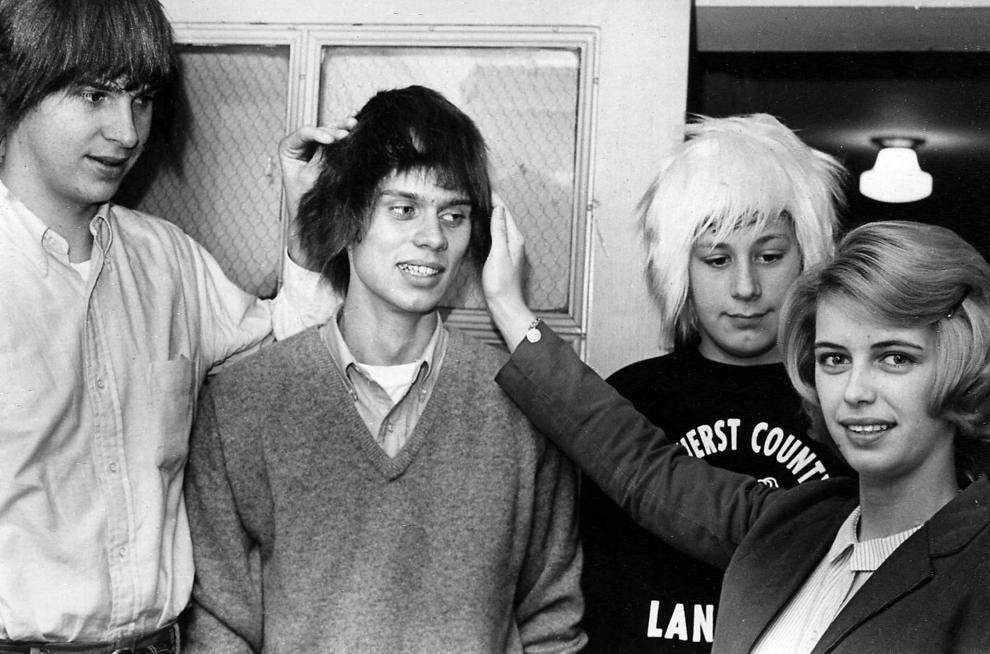 1964-07-16 Plaza train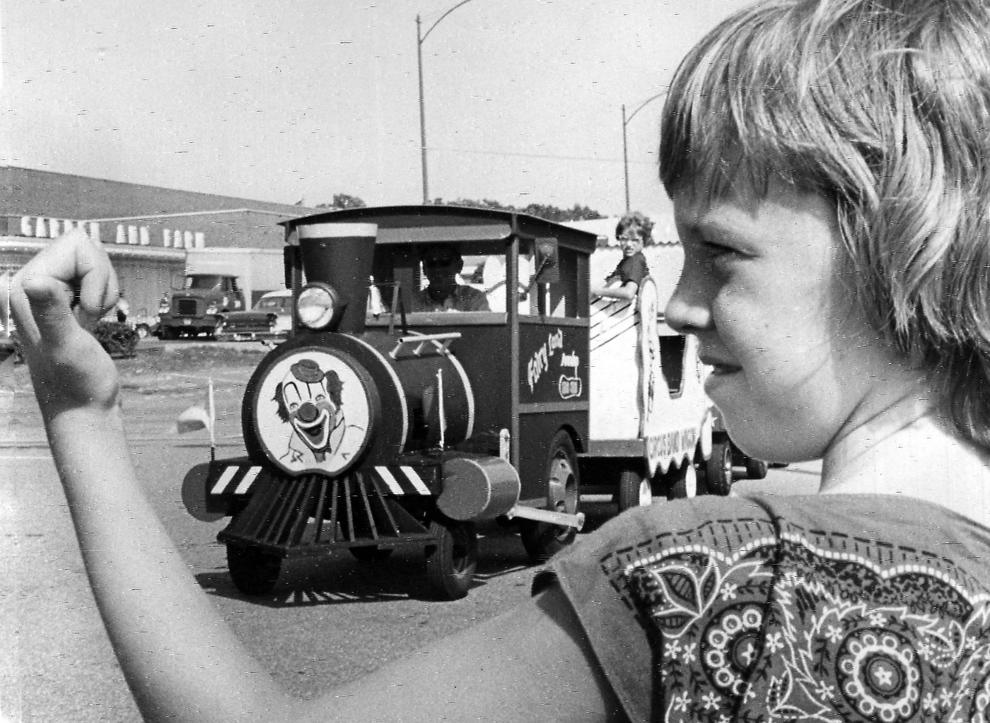 1964-07-27 Policeman on lonely Main Street beat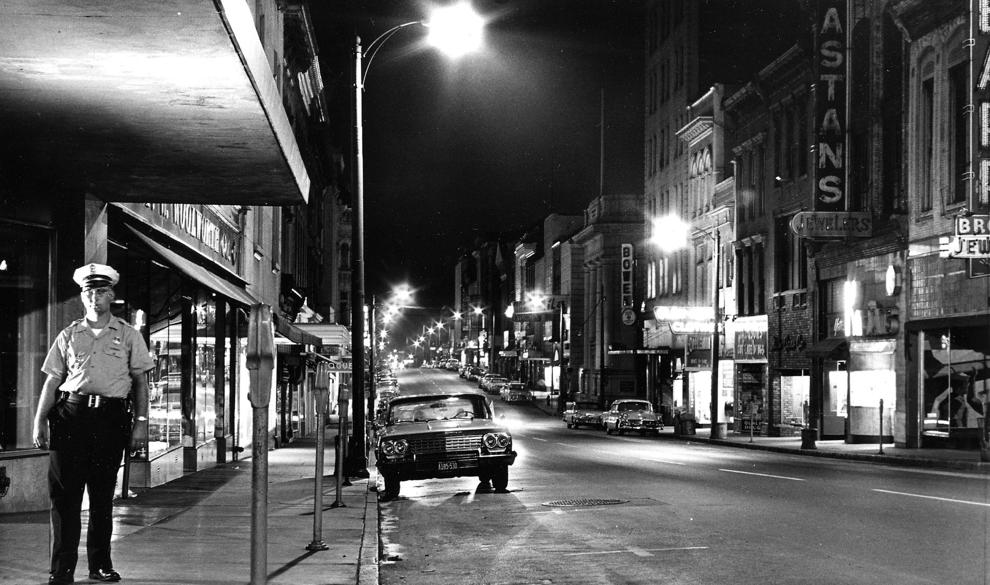 1964-09-22 Circus comes to town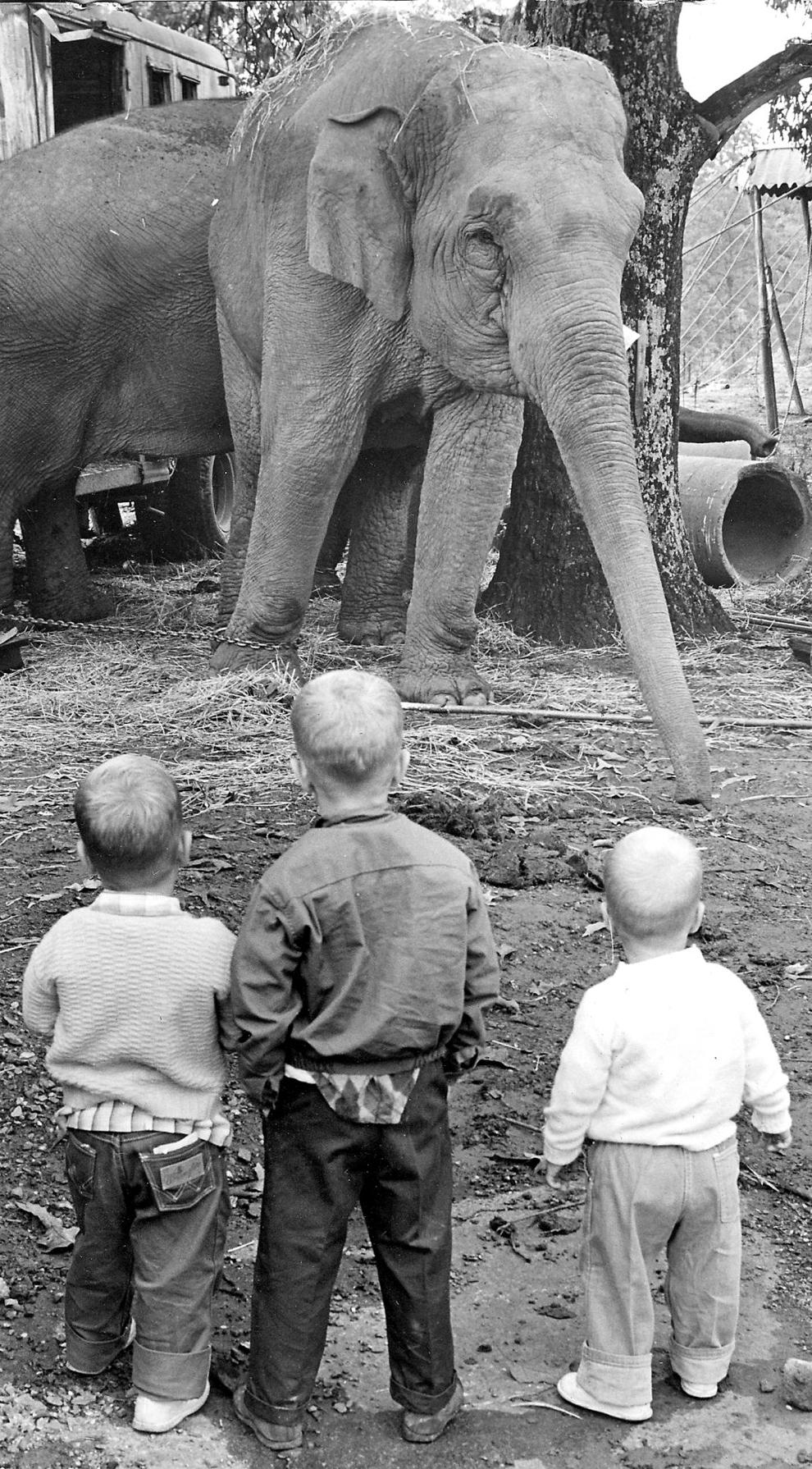 1964-10-09 Pedlar Dam Extension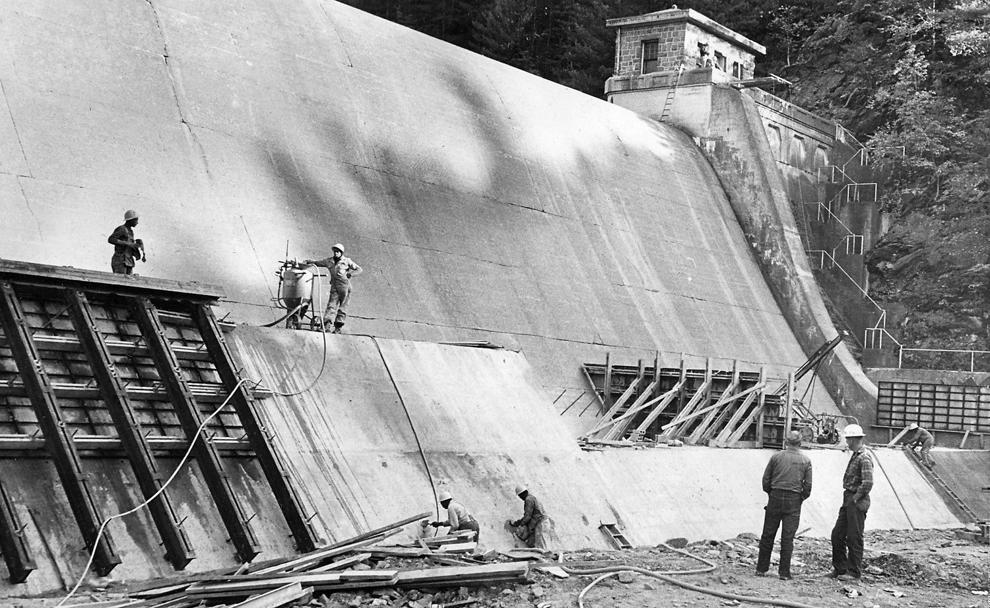 1964-10-19 Expansion Site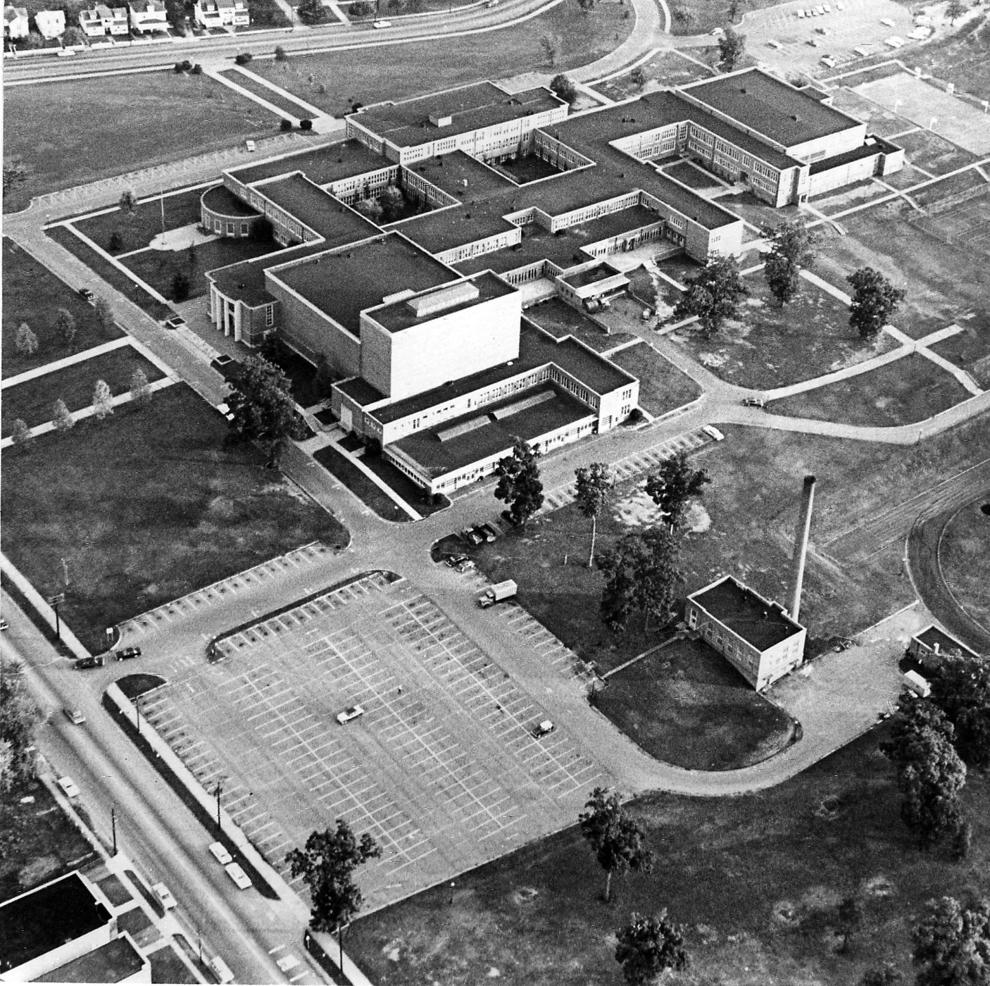 1964-10-22 Shopping Center Construction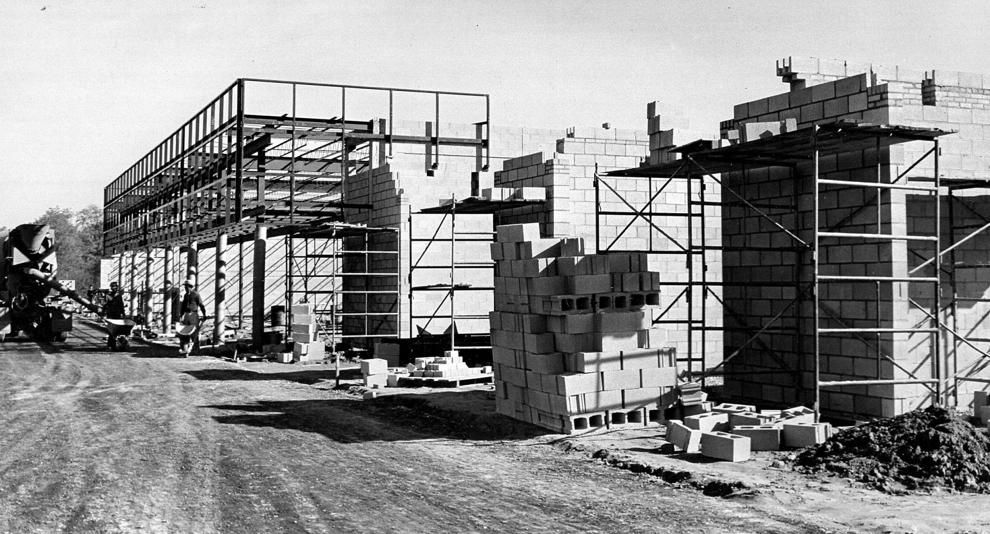 1964-11-28 Mrs. Santa Claus Takes Orders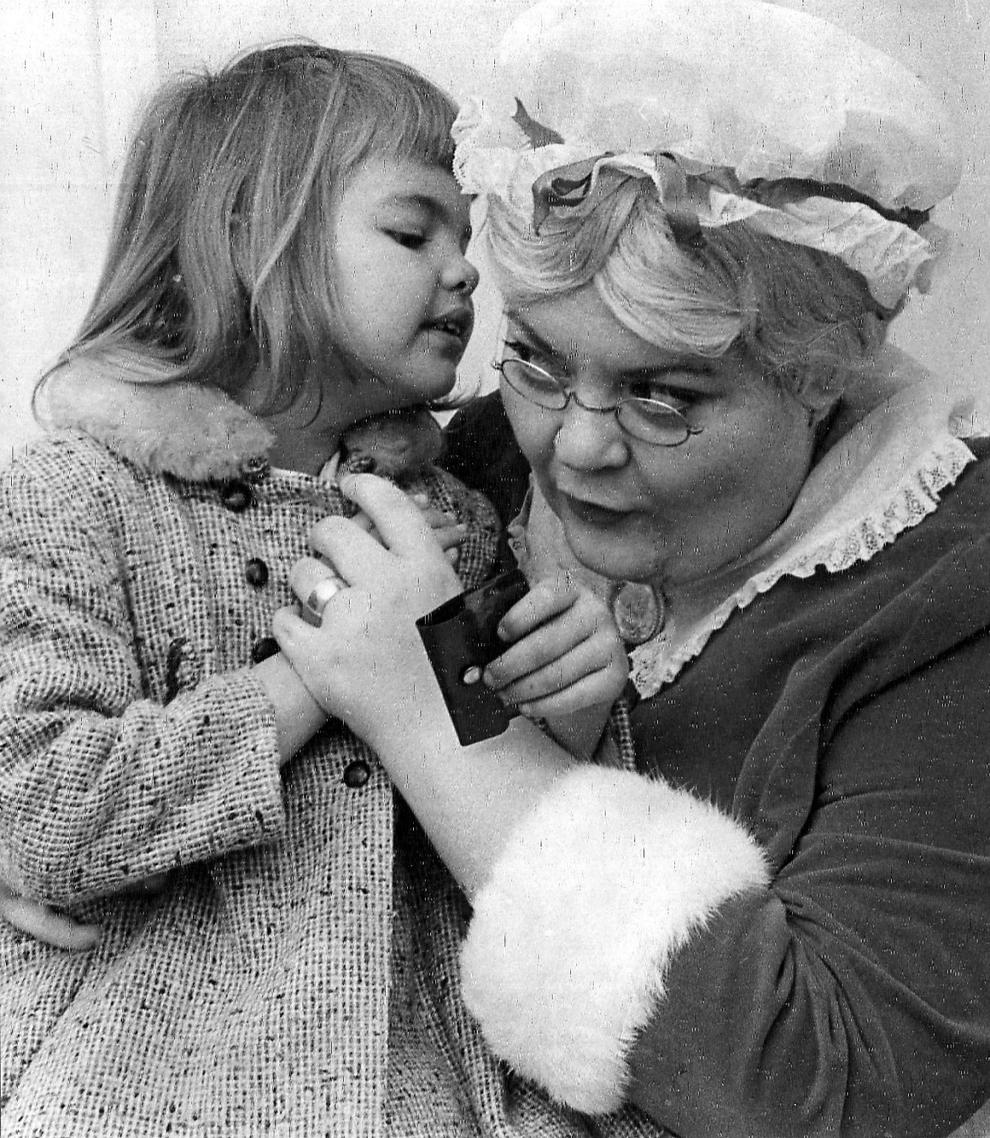 1964-12-04 Williams Viaduct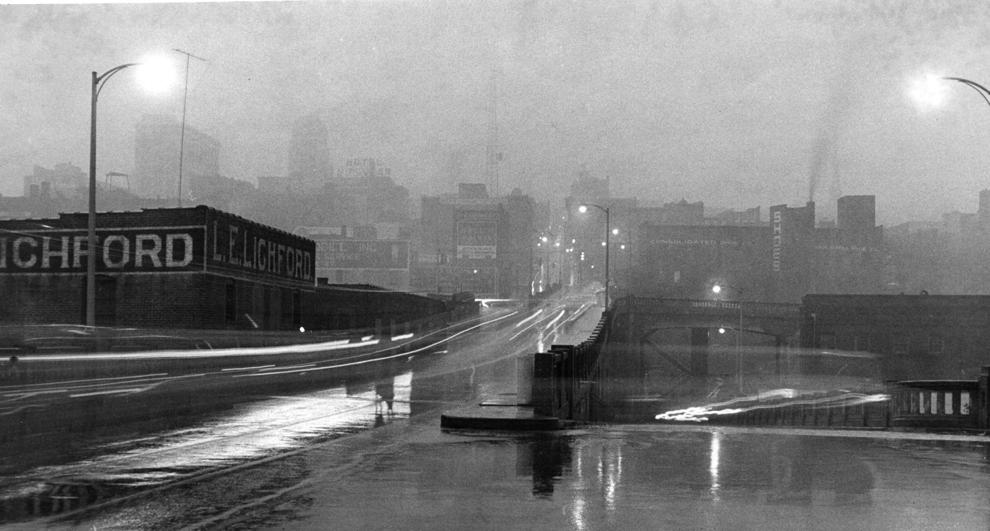 1964-06011 Air Brakes, Maybe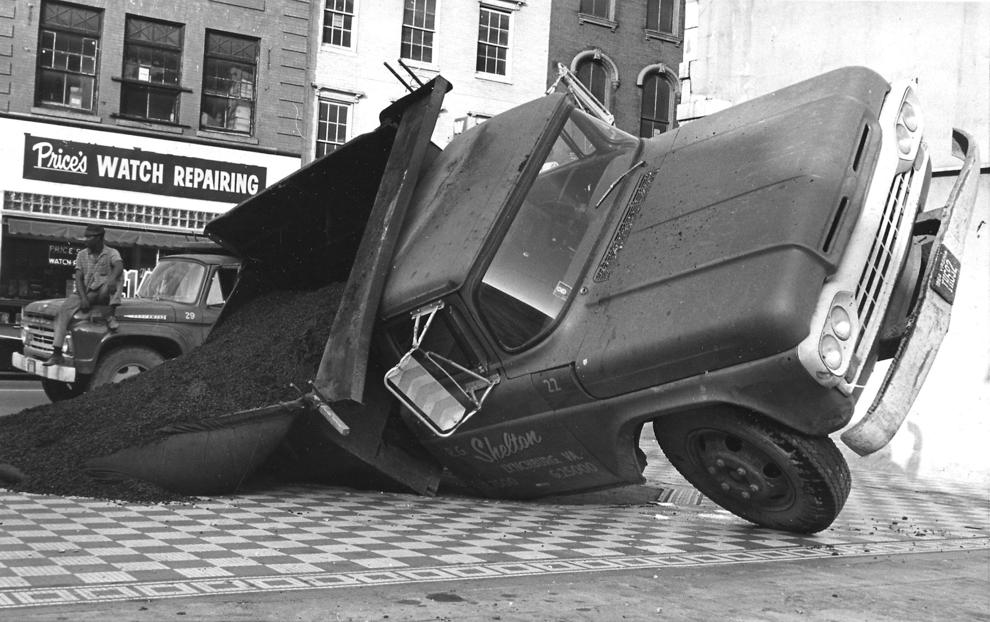 1965-01-03 U.S. 29 Bridge to Open Next Week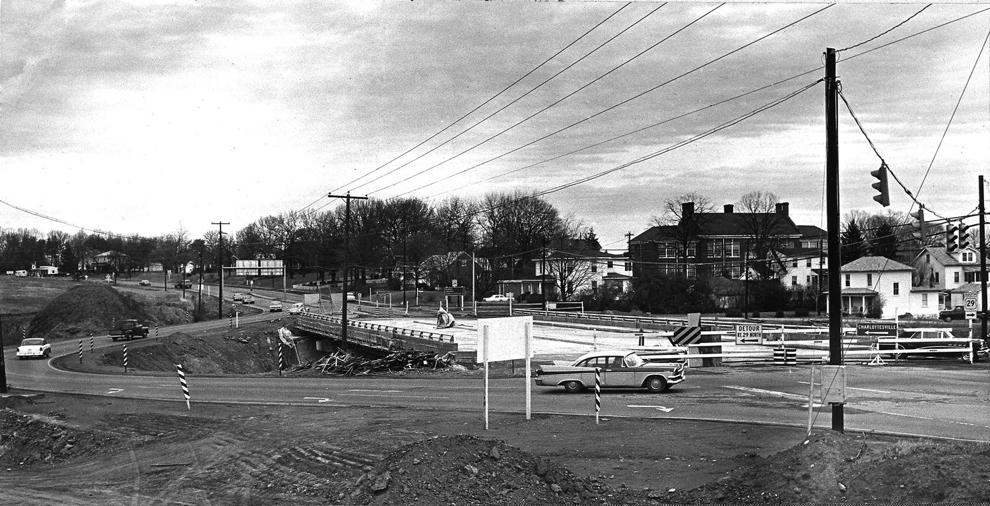 1965-01-04 Grading to begin on Ninth Street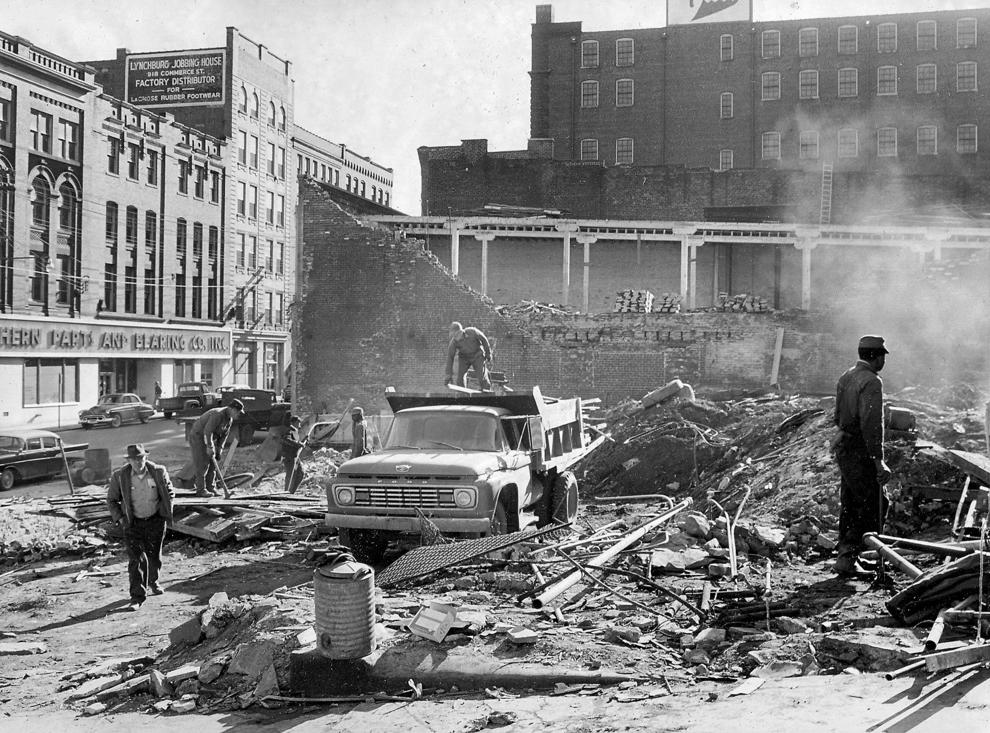 1965-01-05 TRBC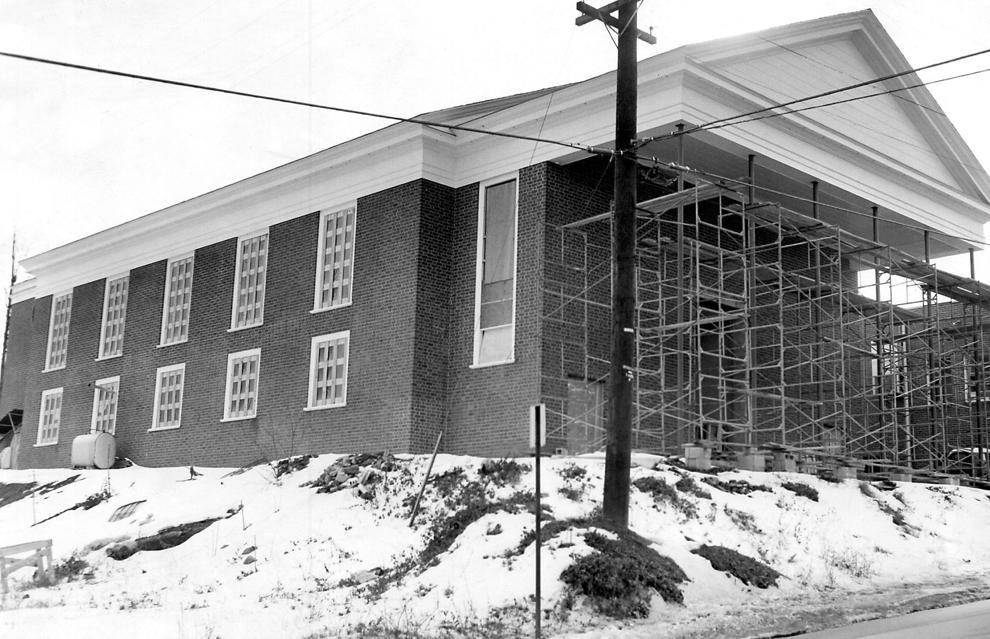 1965-01-15 Guggenheimer Memorial Hospital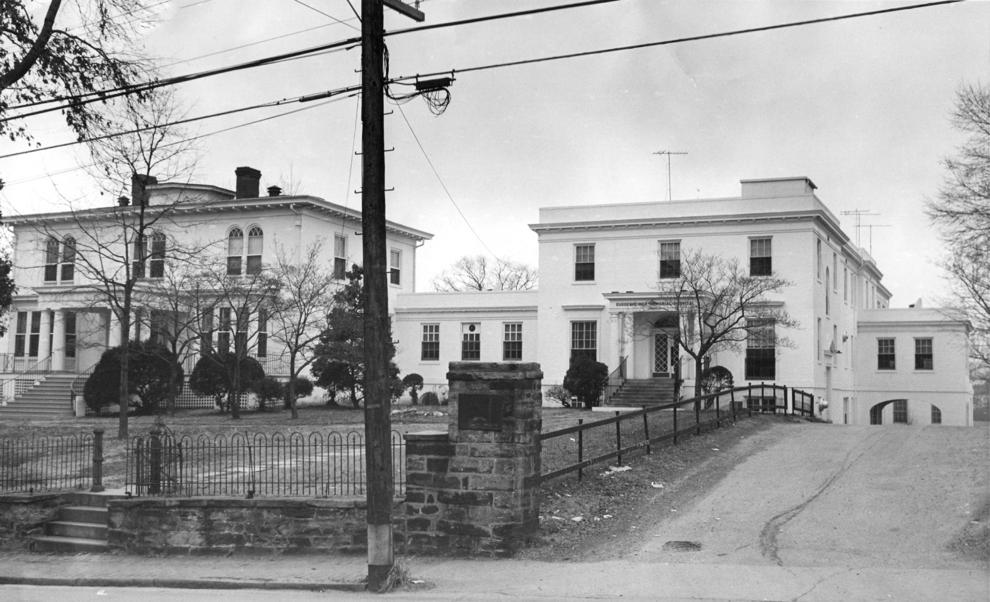 1965-04-09 100th anniversary of the surrender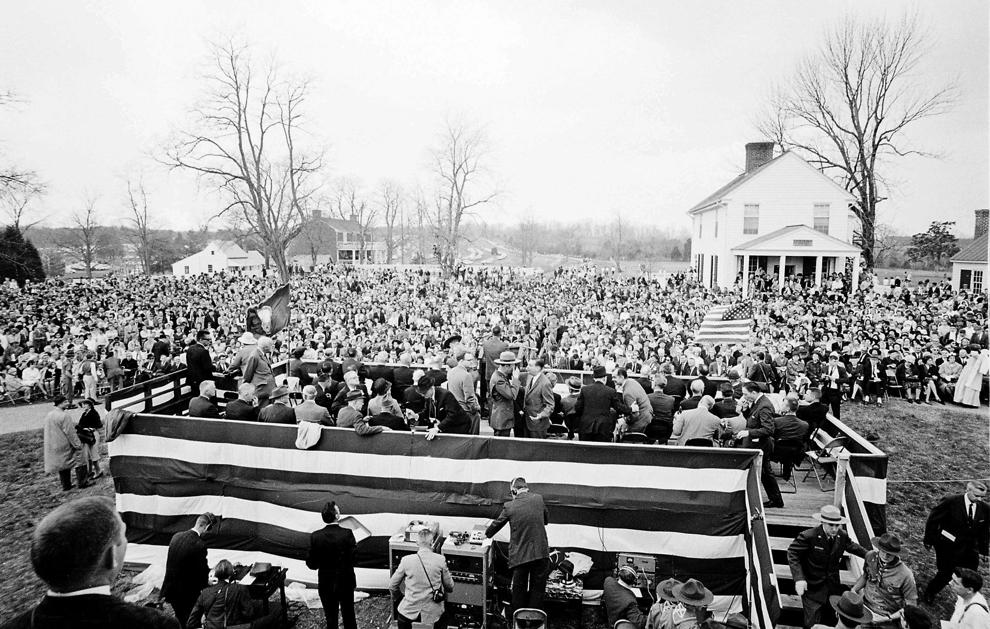 1965-04-13 Lake level rises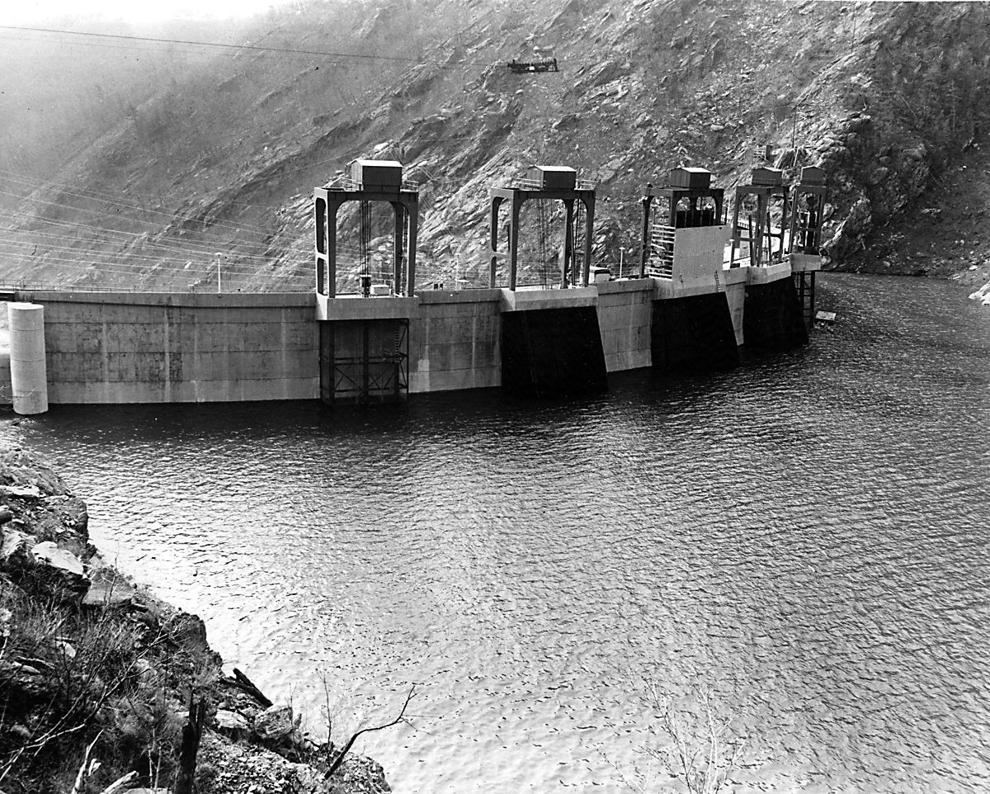 1965-04-13 King and Queen Crowned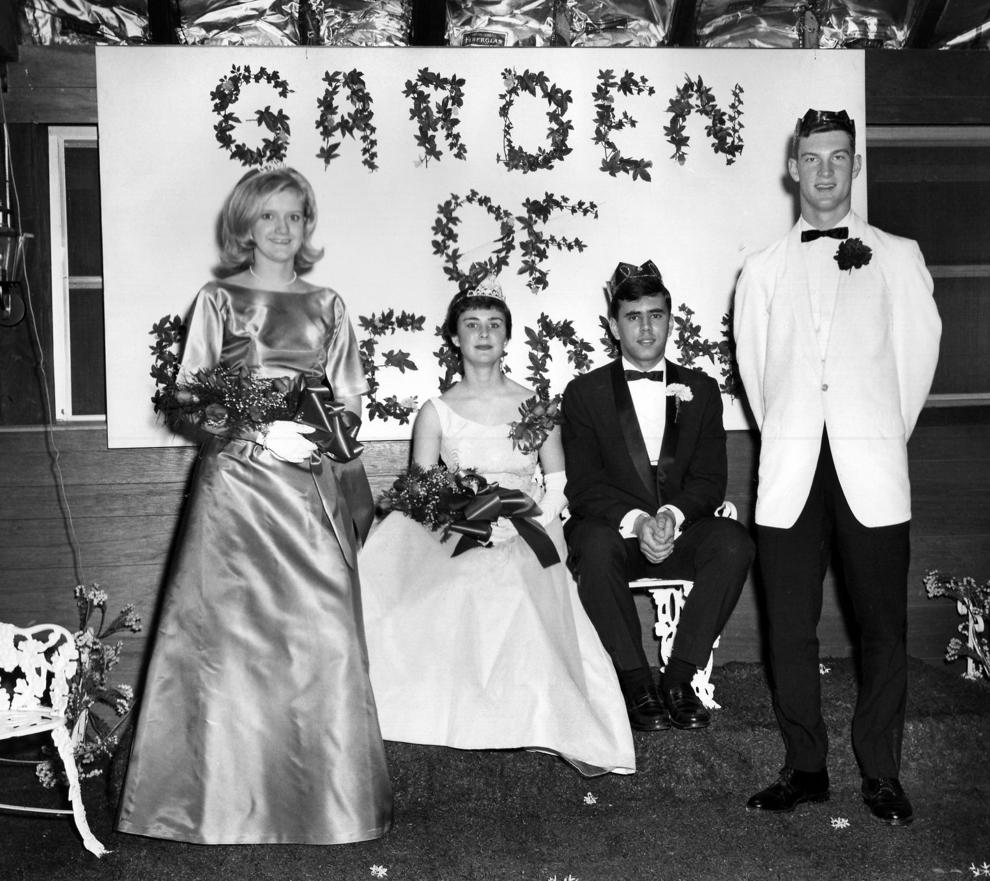 1965-05-11 Boonsboro Shopping Center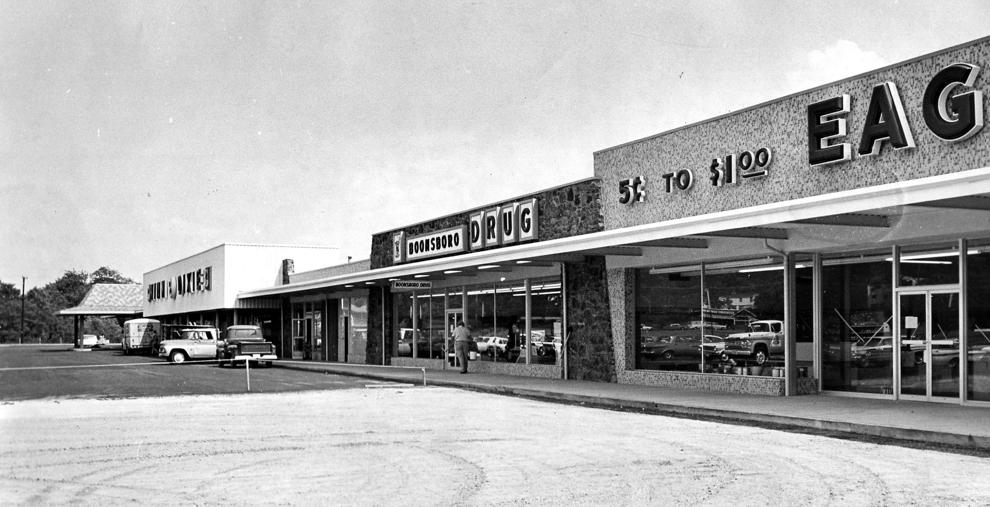 1965-06-02 Work continues on Brookville school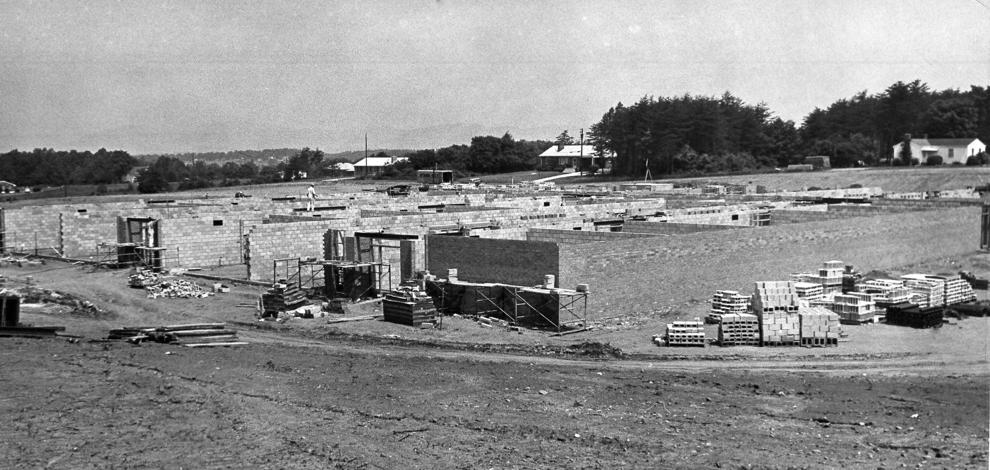 1965-06-08 Steel for school rises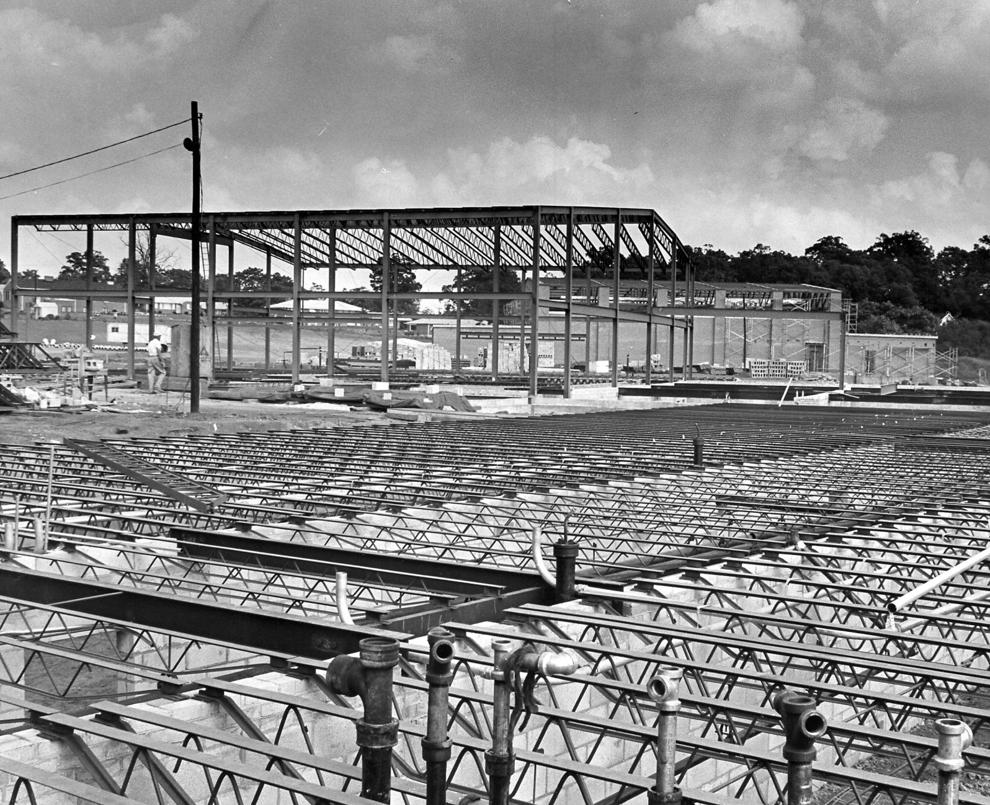 1965-06-30 Mobile Dial Service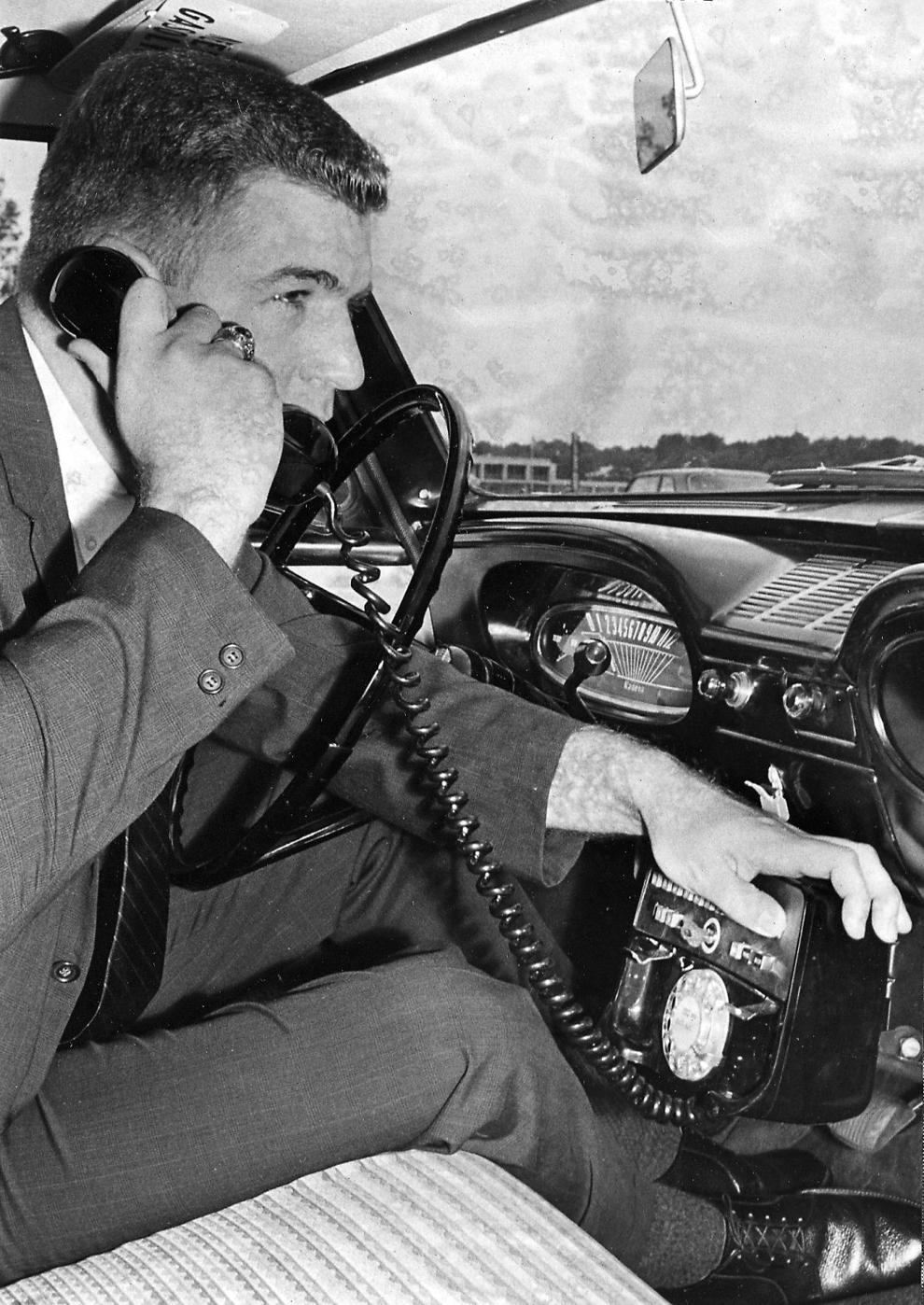 1965-08-24 Construction of Sandusky Junior High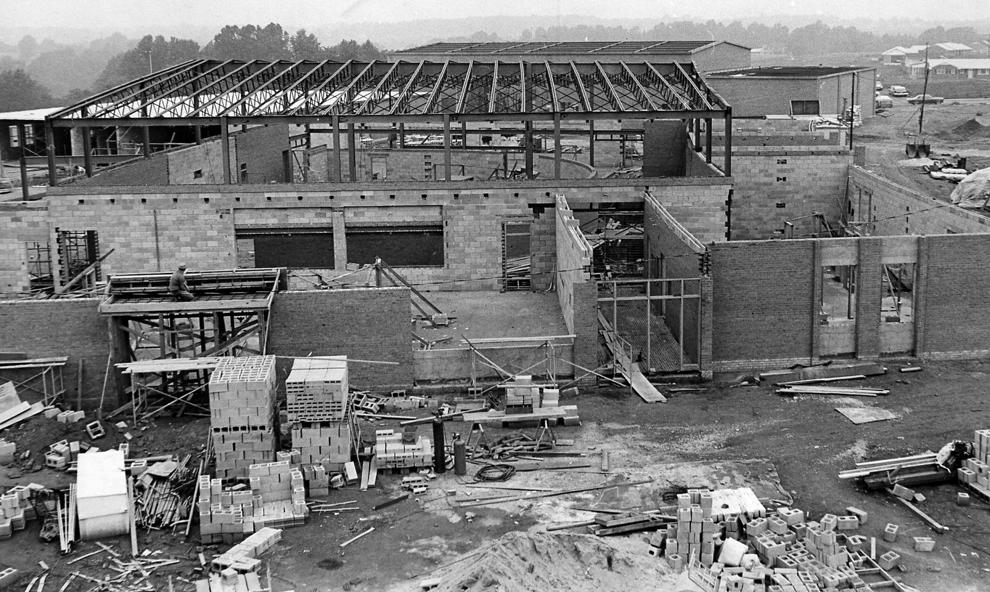 1965-10-31 Studies Picturephone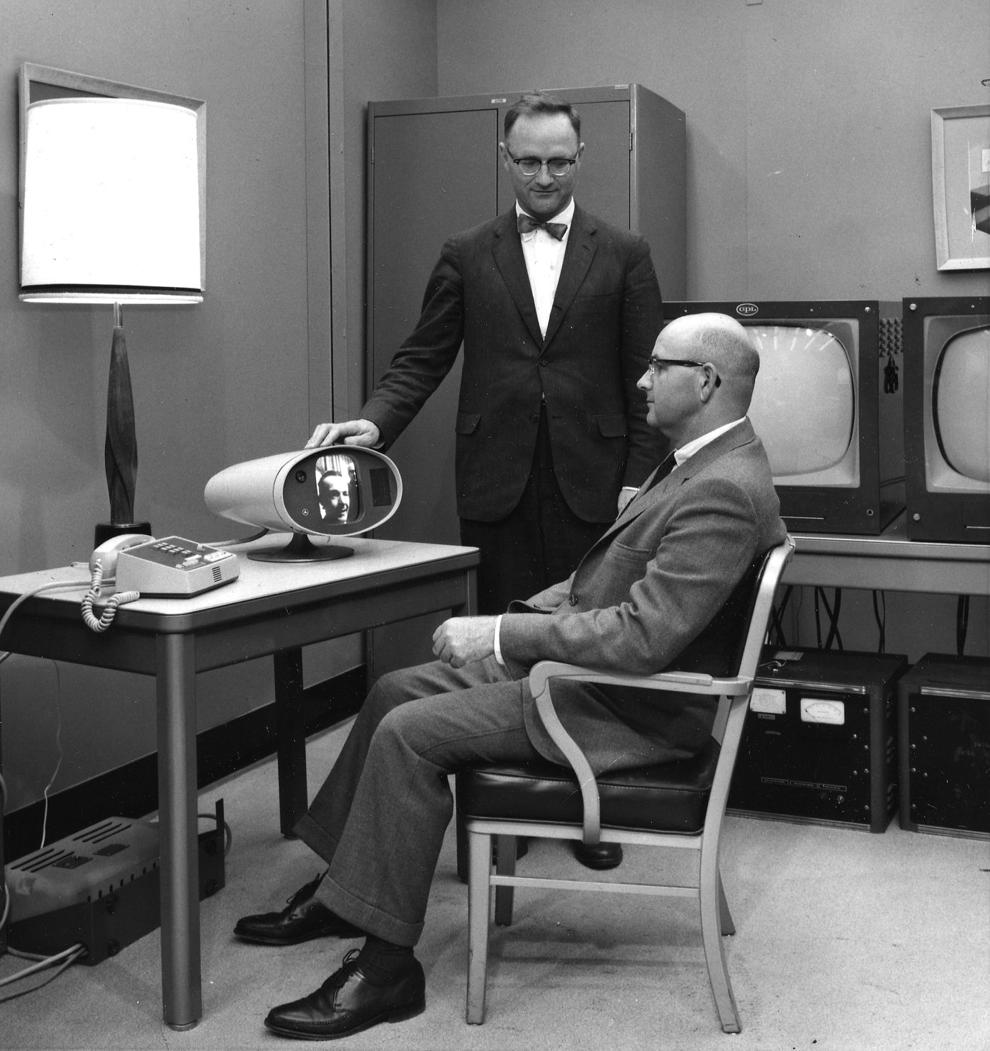 1965-11-06 Uniformed Bandsman
1965-06-24 Weedy Welcome to Lynchburg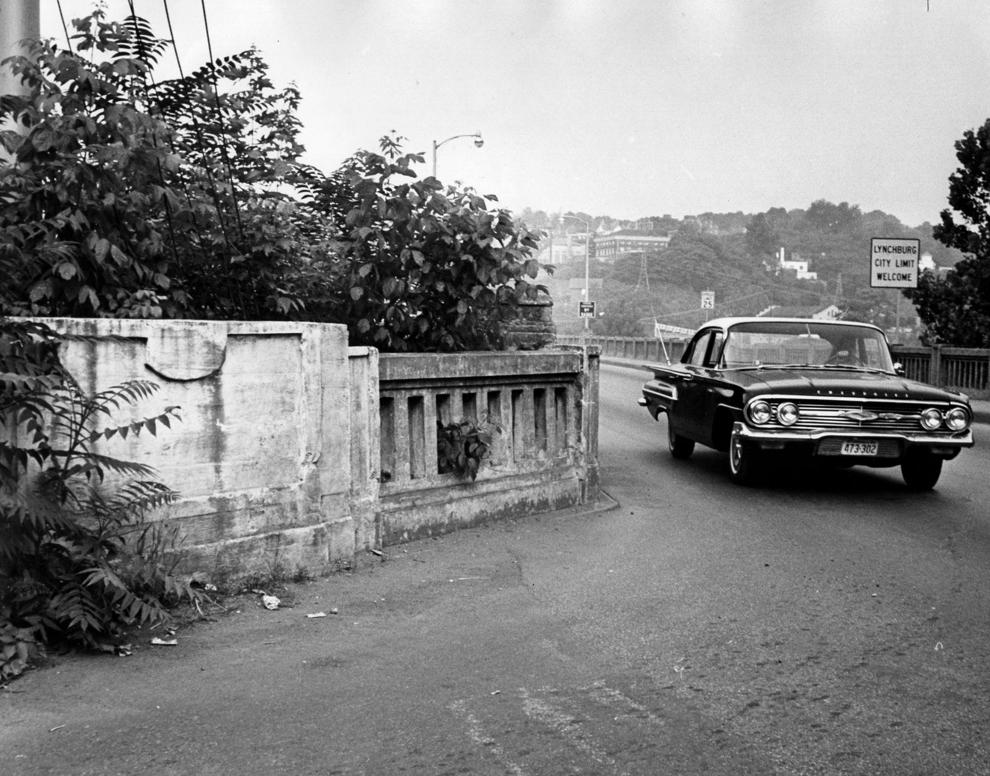 1966 Dunbar Poets basketball team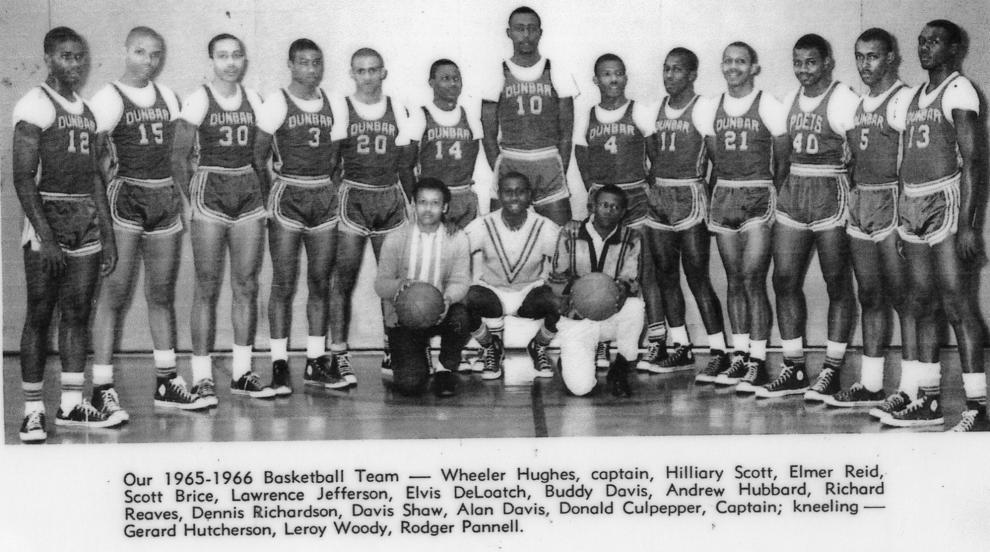 1966-01-21 Hip Bone Connected to the ...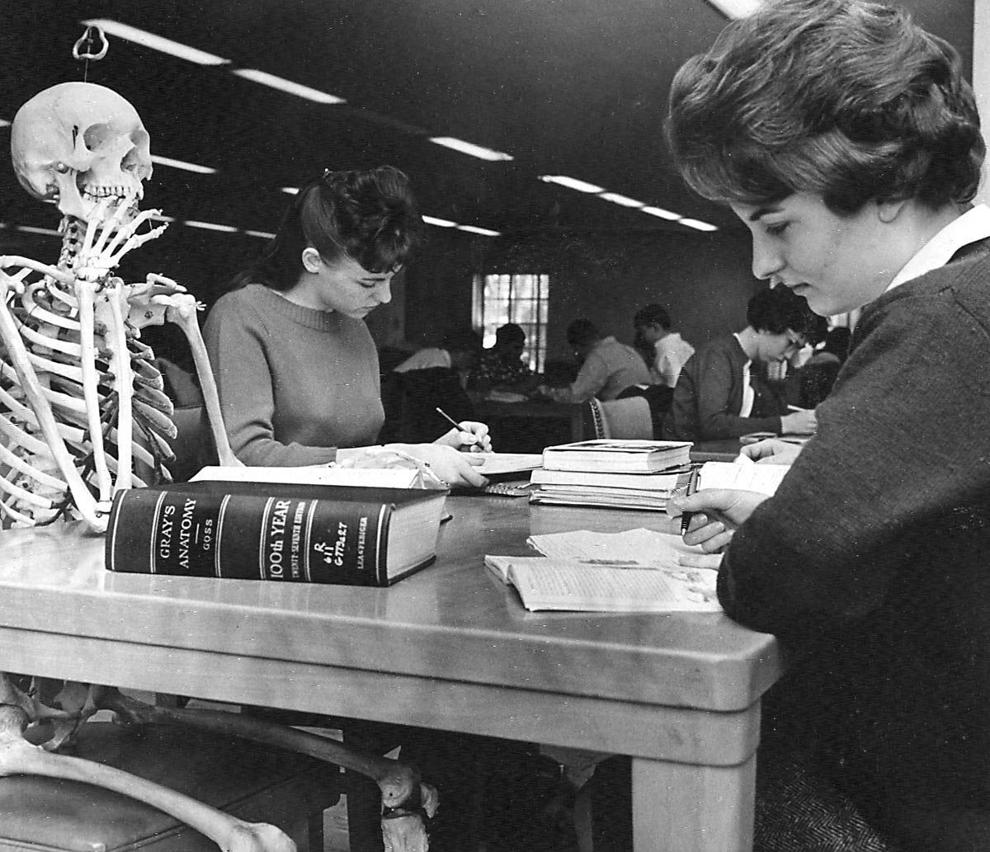 1966-02-19 Top Performer
1966-05-05 Desmond Doss, Desmond T. Doss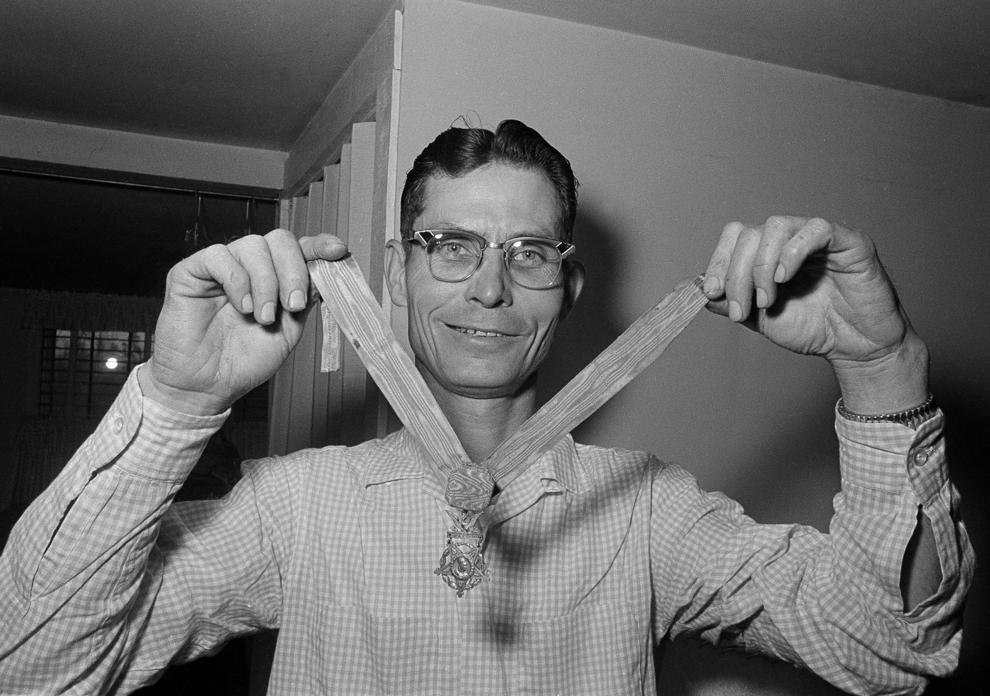 1966-06-13 Plaza Bus Service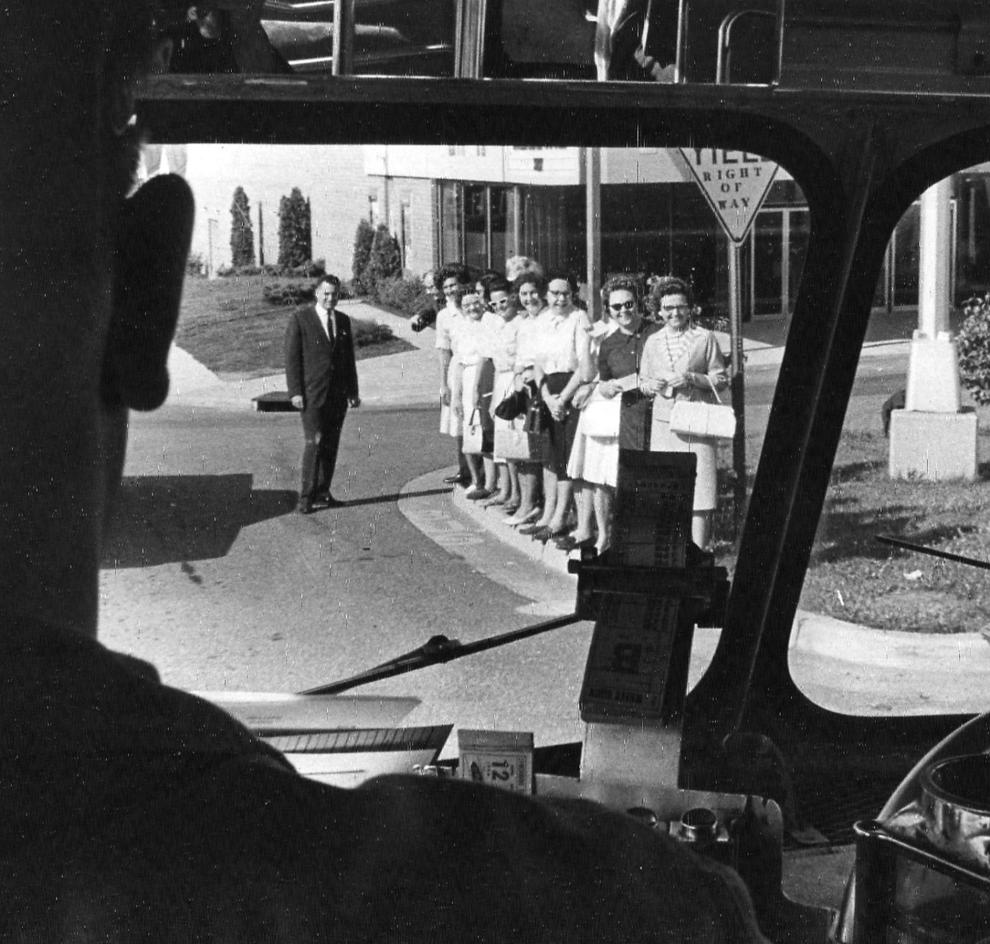 1966-07-10 Fire at Barker-Jennings Corp.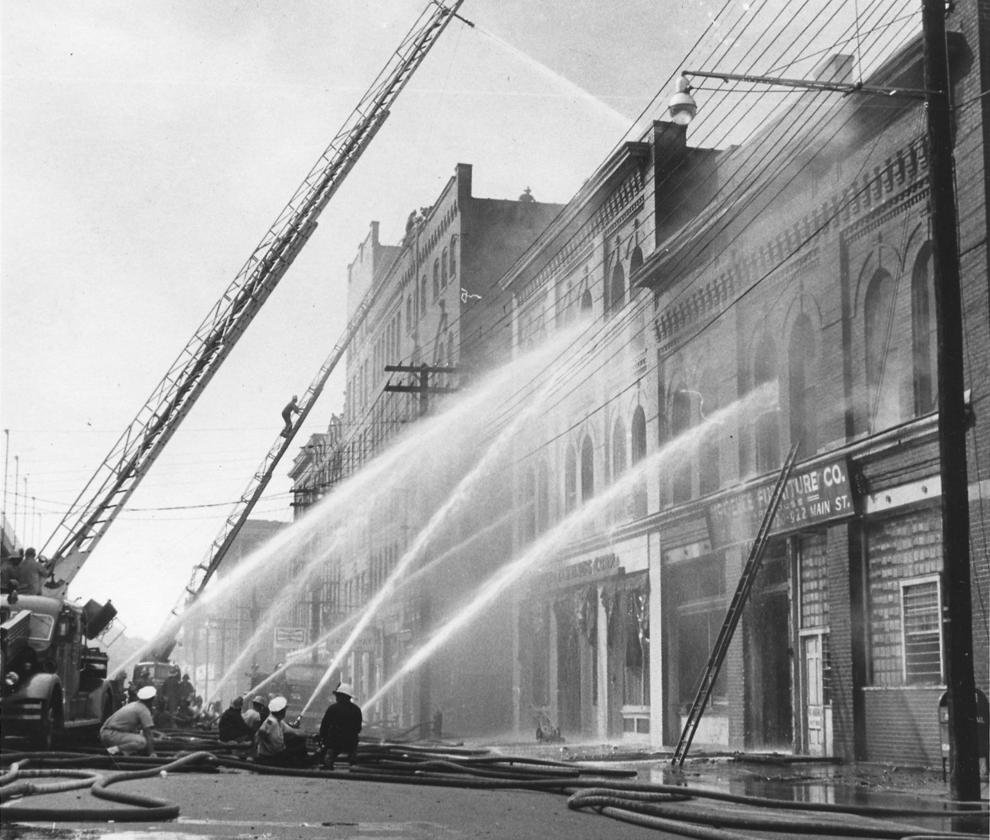 1966-10-07 Monogram Club Initiates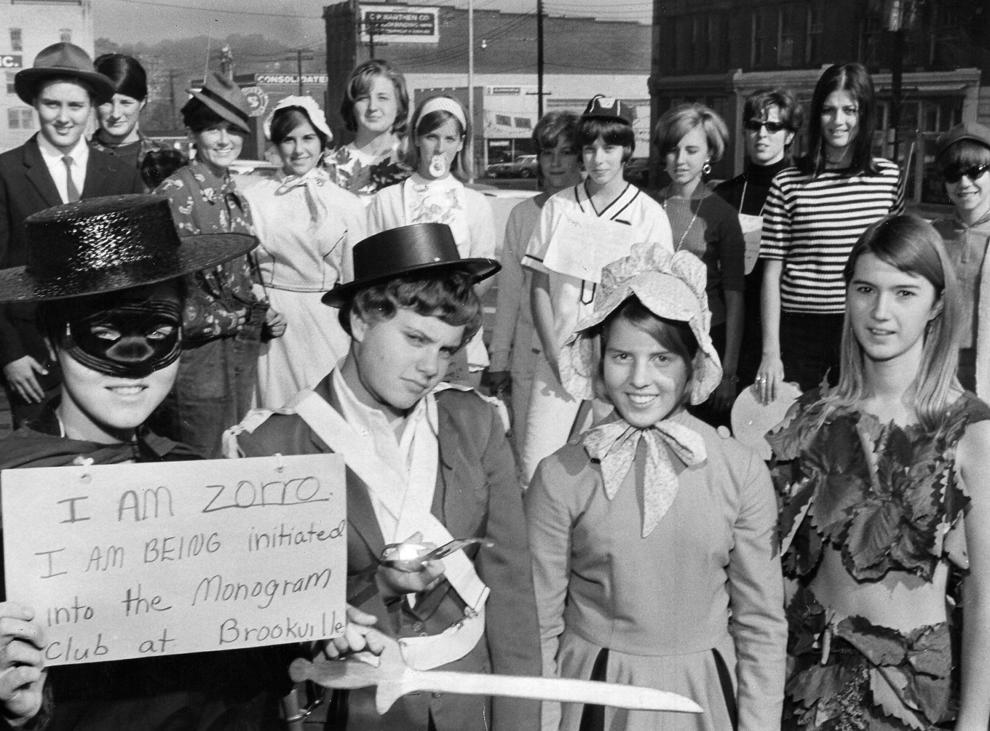 1966-10-10 Steam engine brings back memories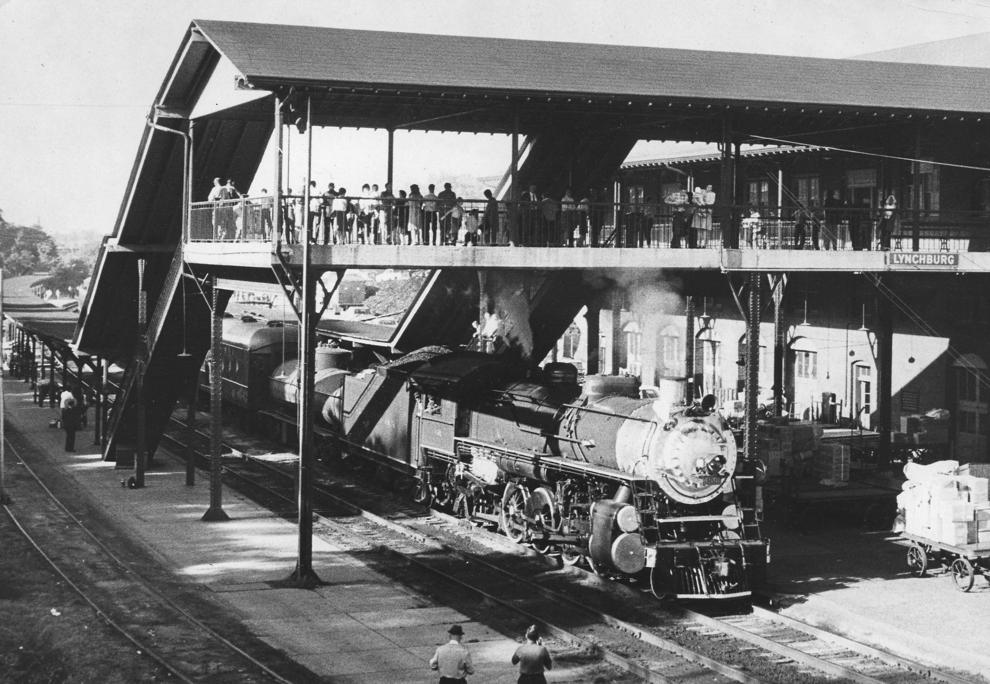 1966-11-27 Progress in its untidy stage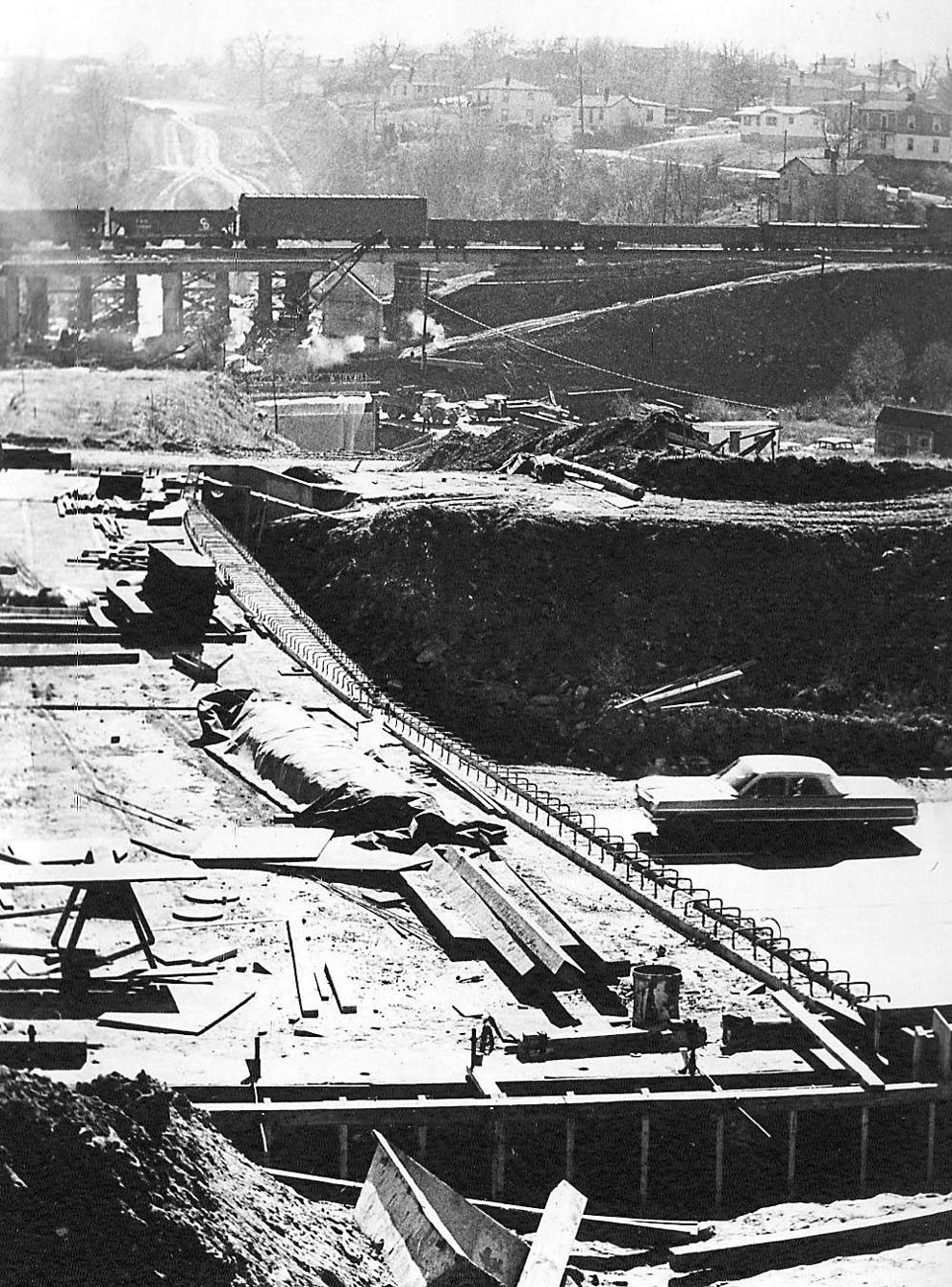 1967-05-26 Straight Shooters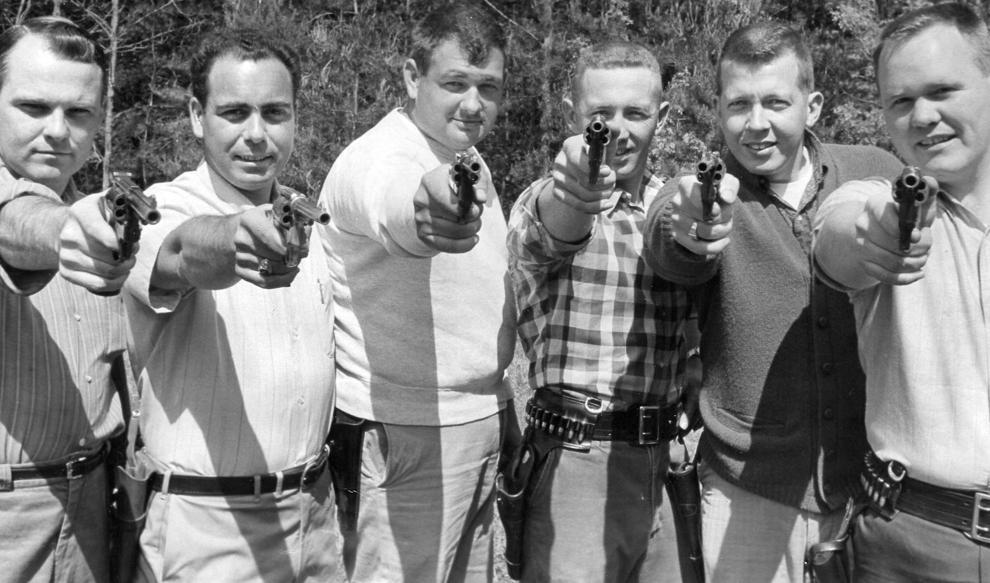 1967-06-09 Streets marked for buses
1967-06-17 Biggers' Last Stand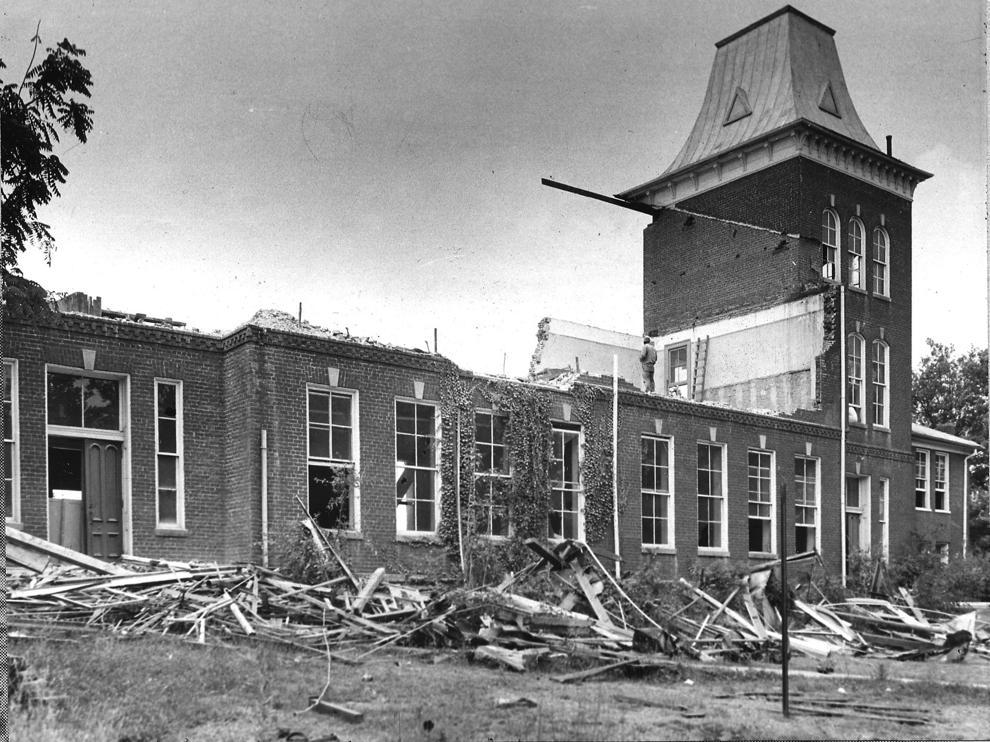 1967-11-30 Help To Another Land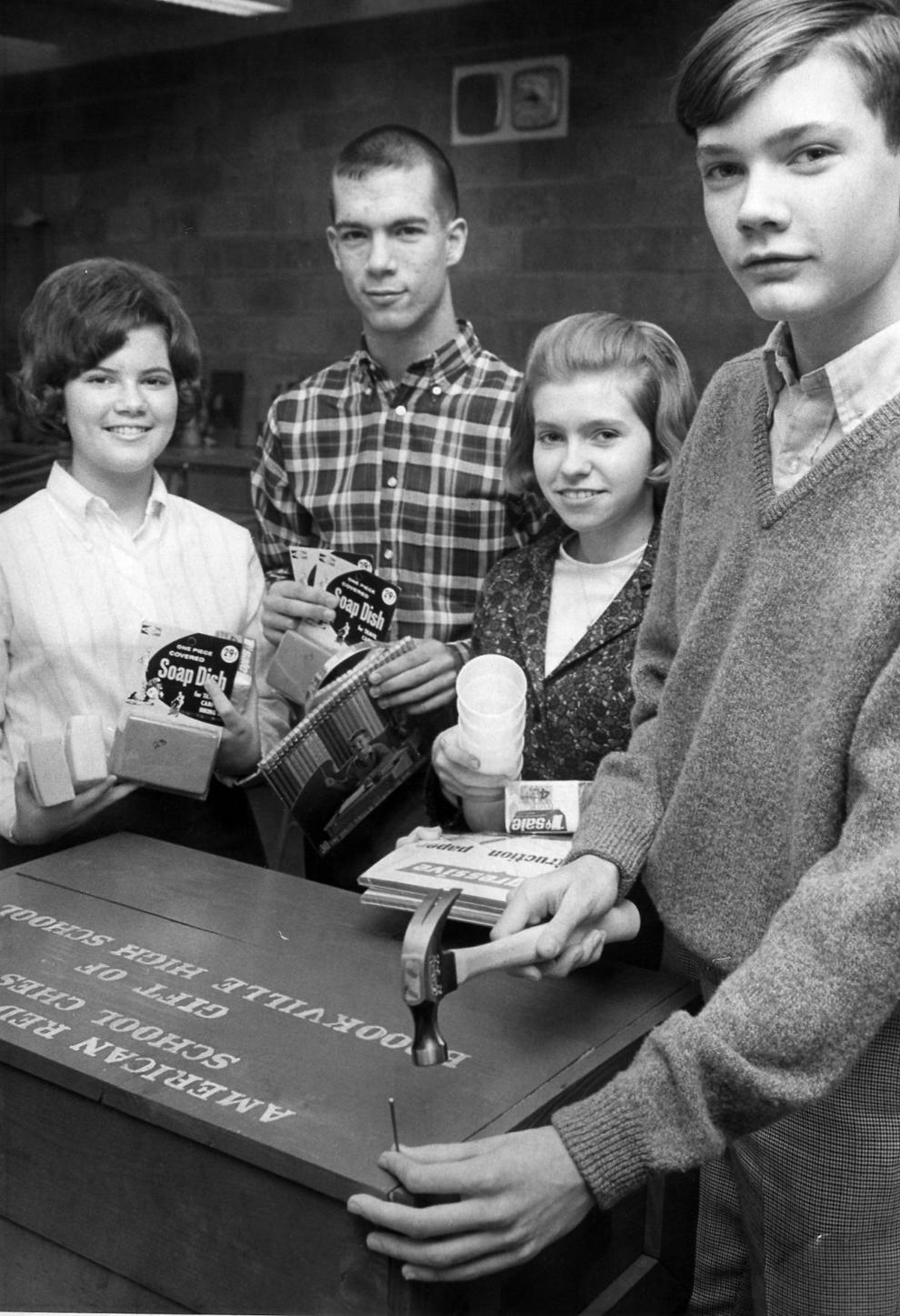 1968 Marshalyn Yeargin-Allsop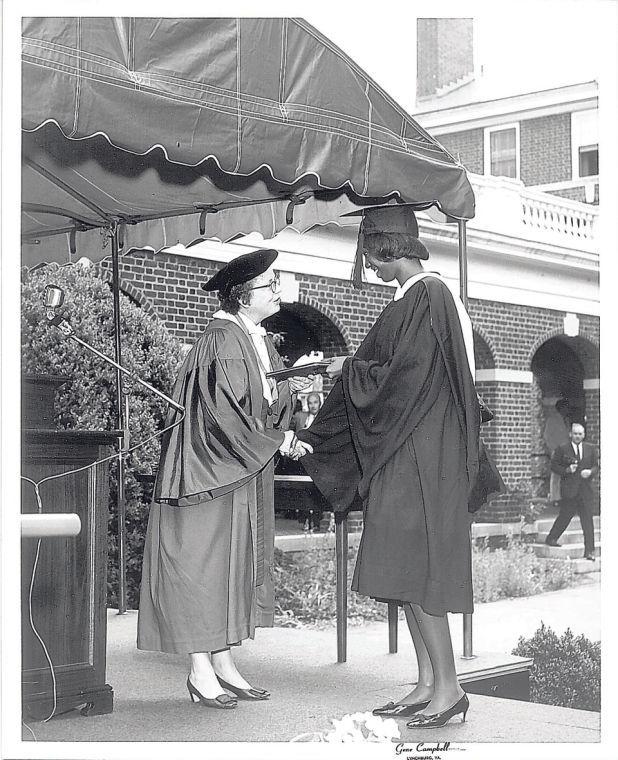 1968-01-05 Walls of Community College Rise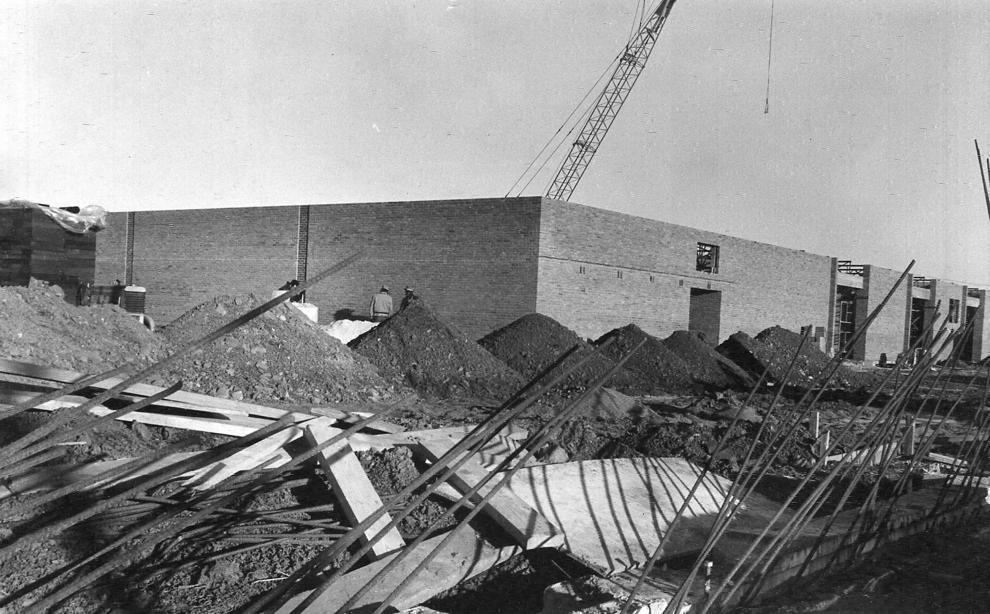 1968-01-20 Traffic to be shifted right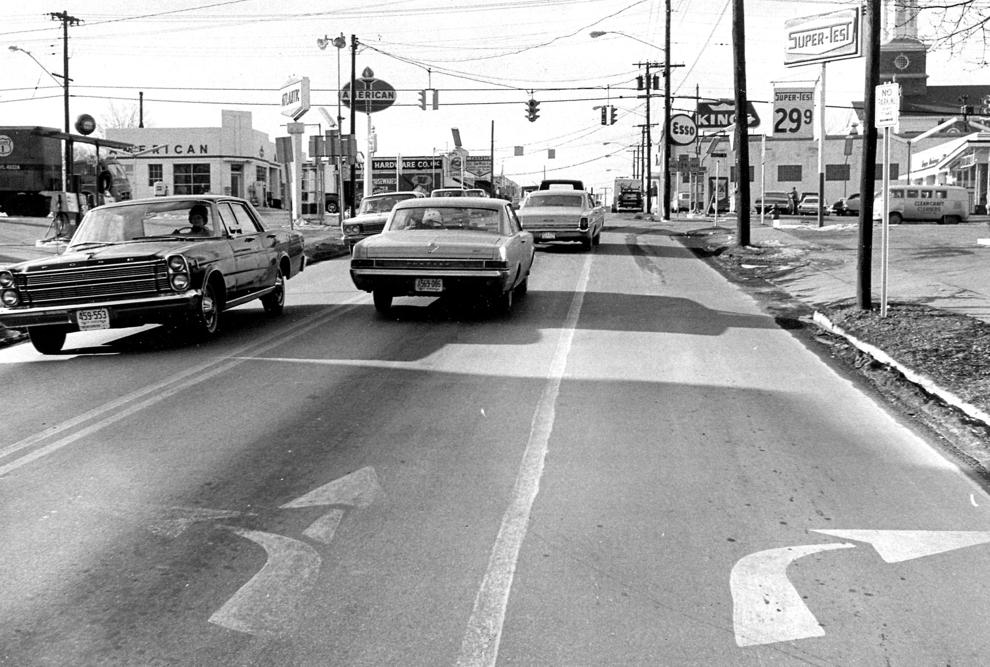 1968-02-02 Jefferson Street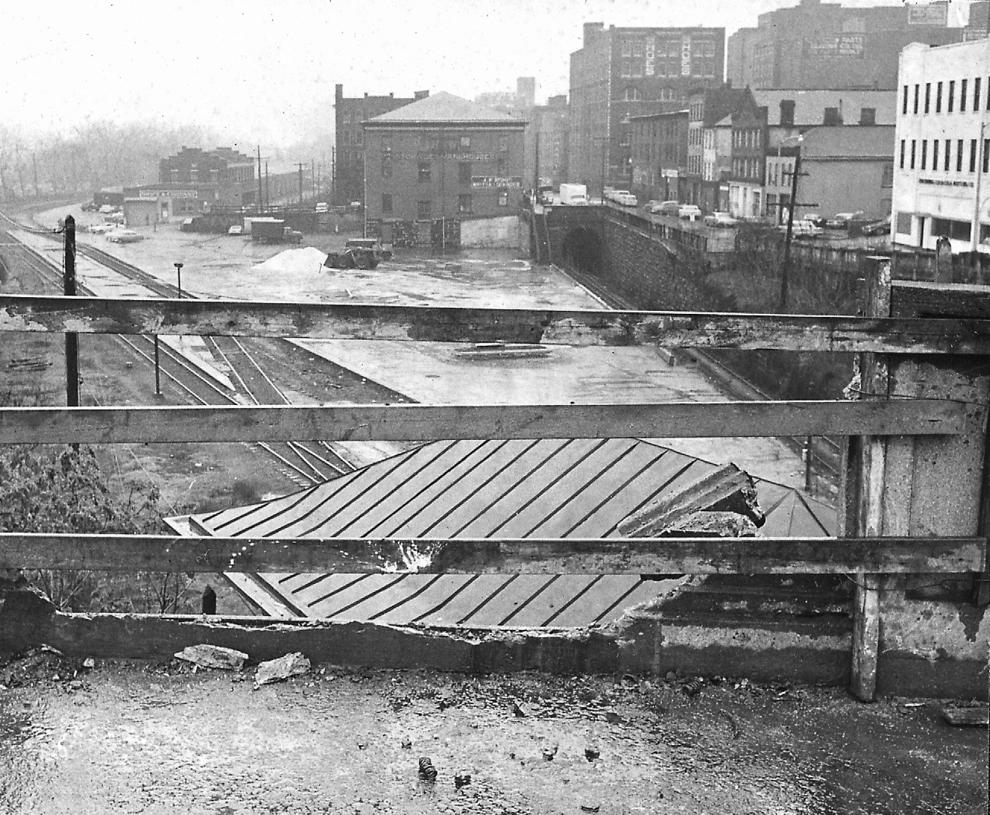 1968-02-08 Clearing Near Point of Honor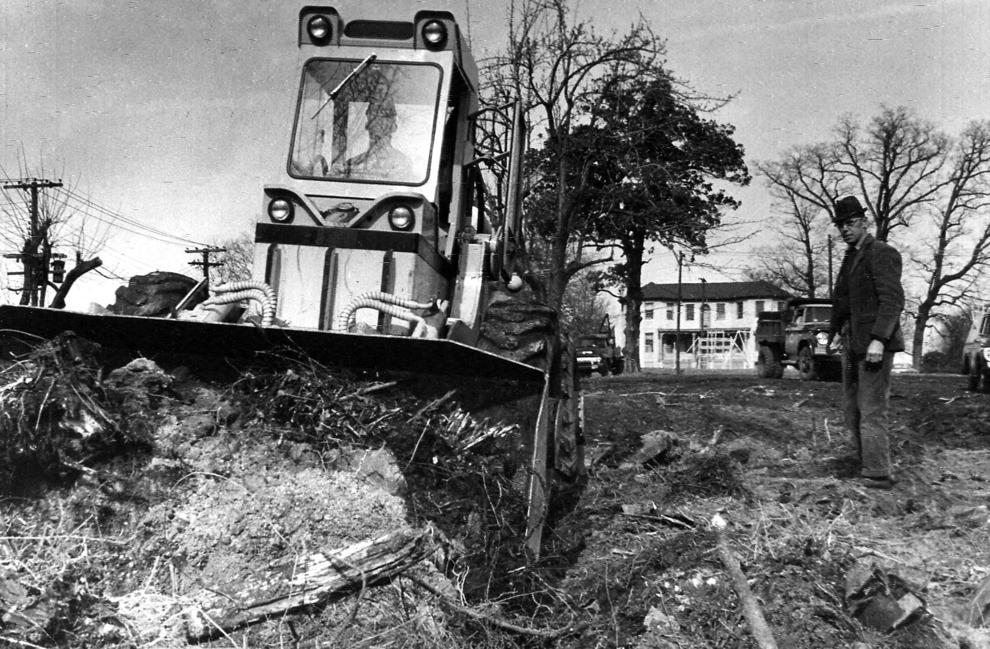 1968-02-68 District Contest Winners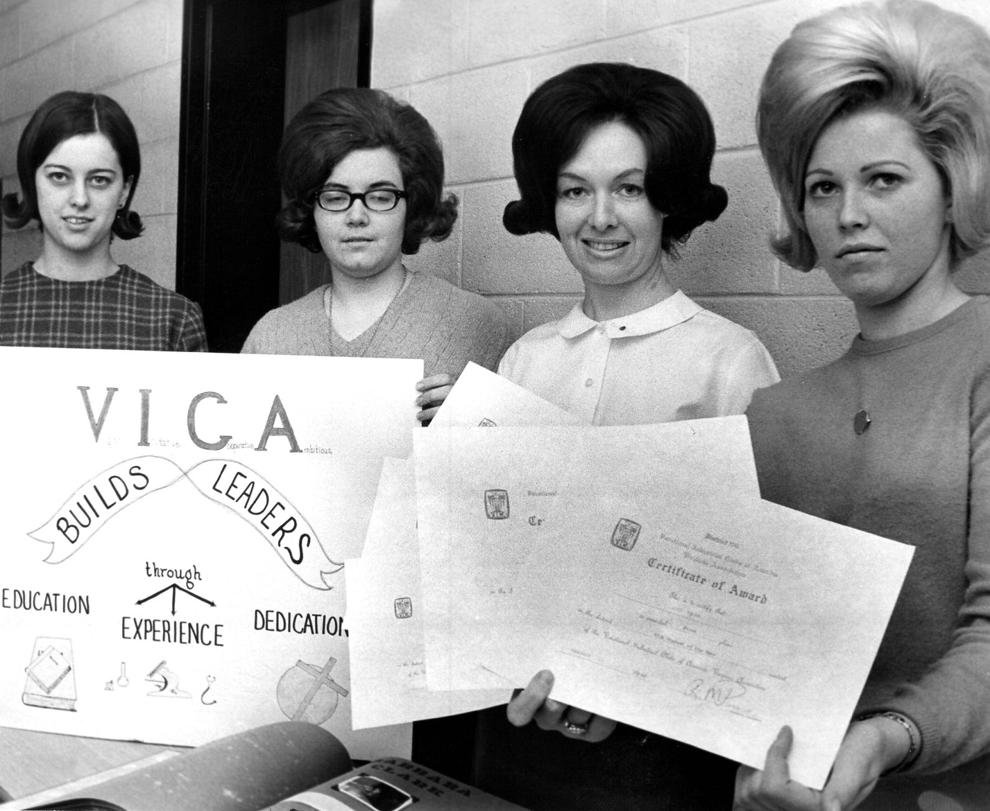 1968-03-17 New Radio, New Sergeant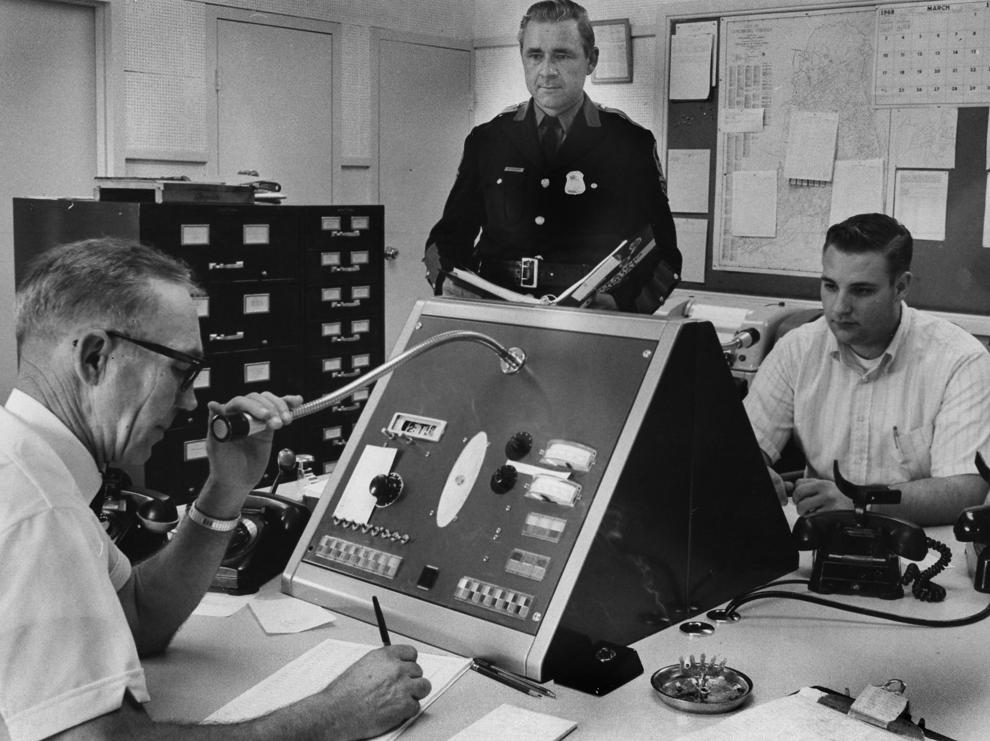 1968-03-28 Charts Balloon's Route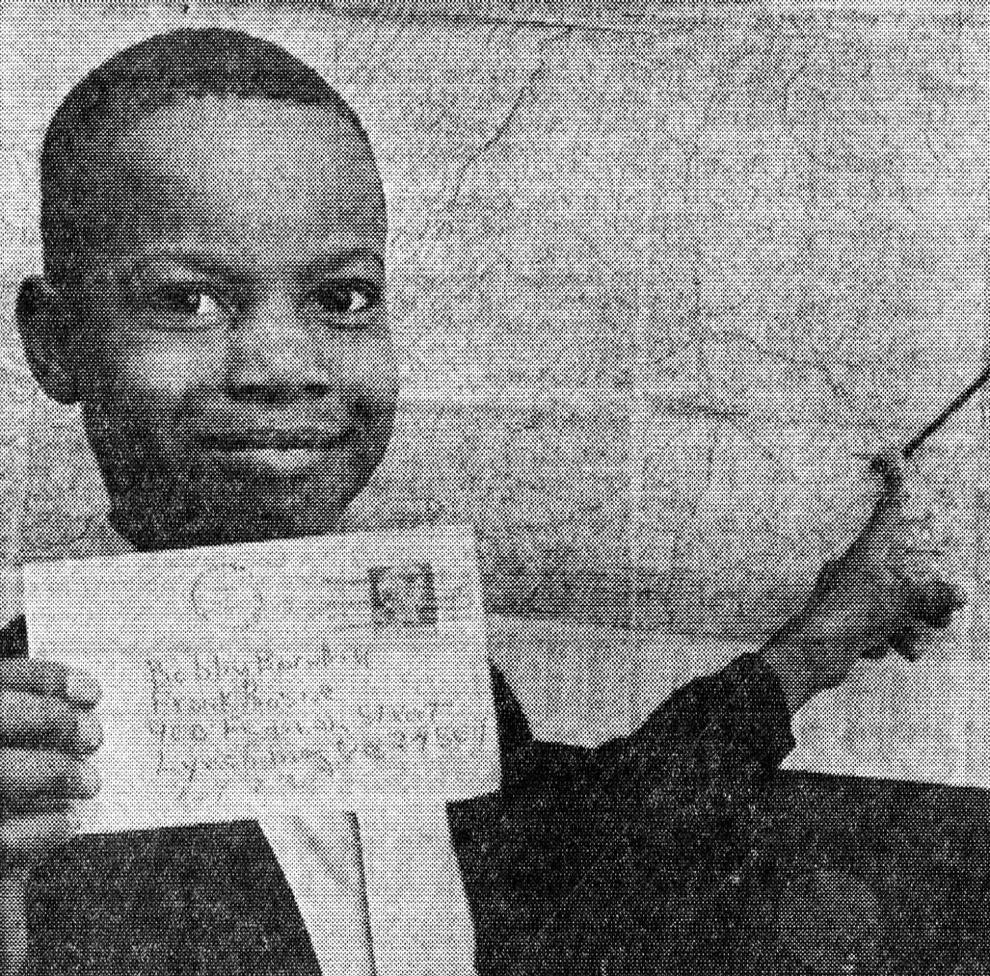 1968-04-02 Lynchburg College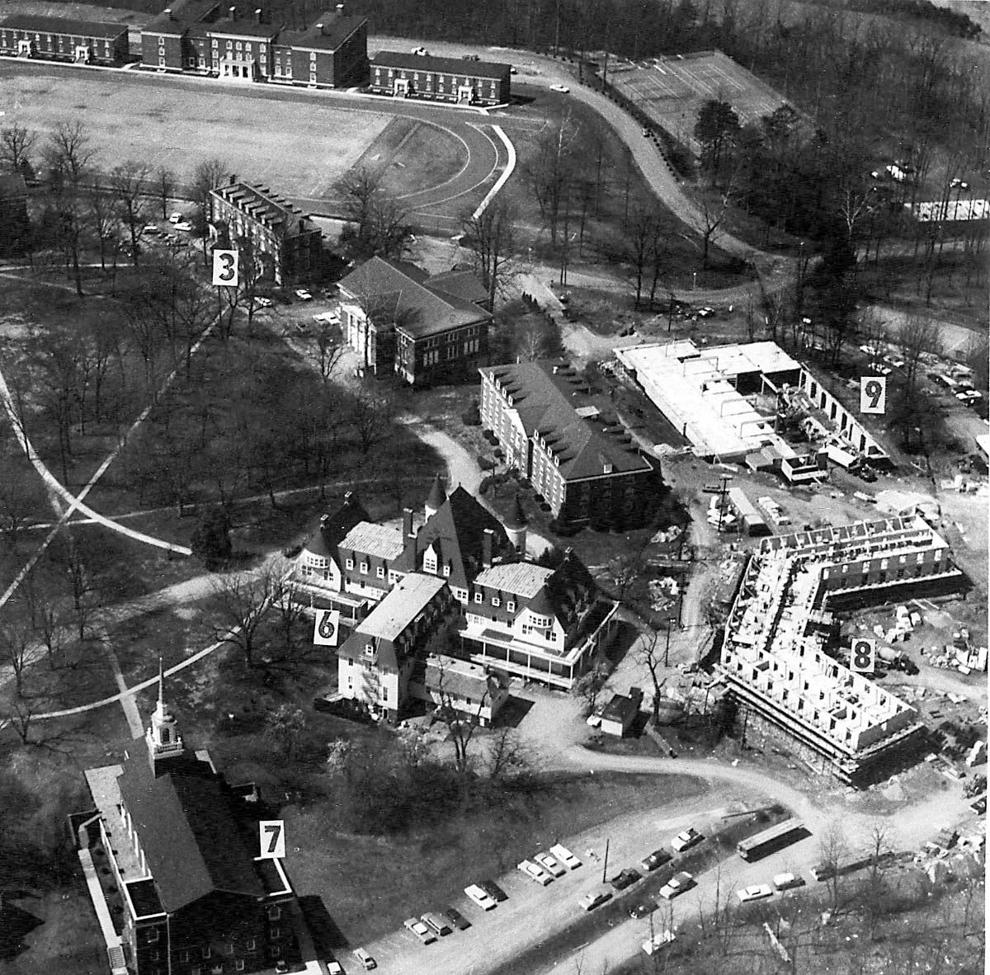 1968-06-03 Porker's pursuers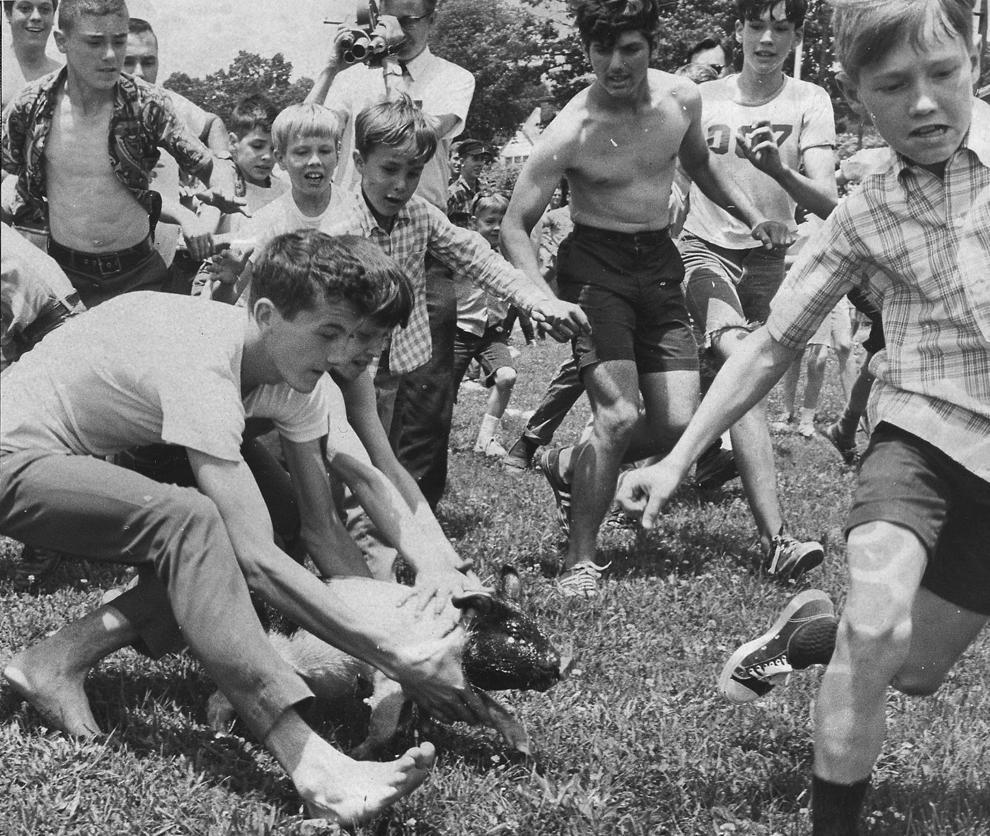 1968-06-28 Babcock & Wilcox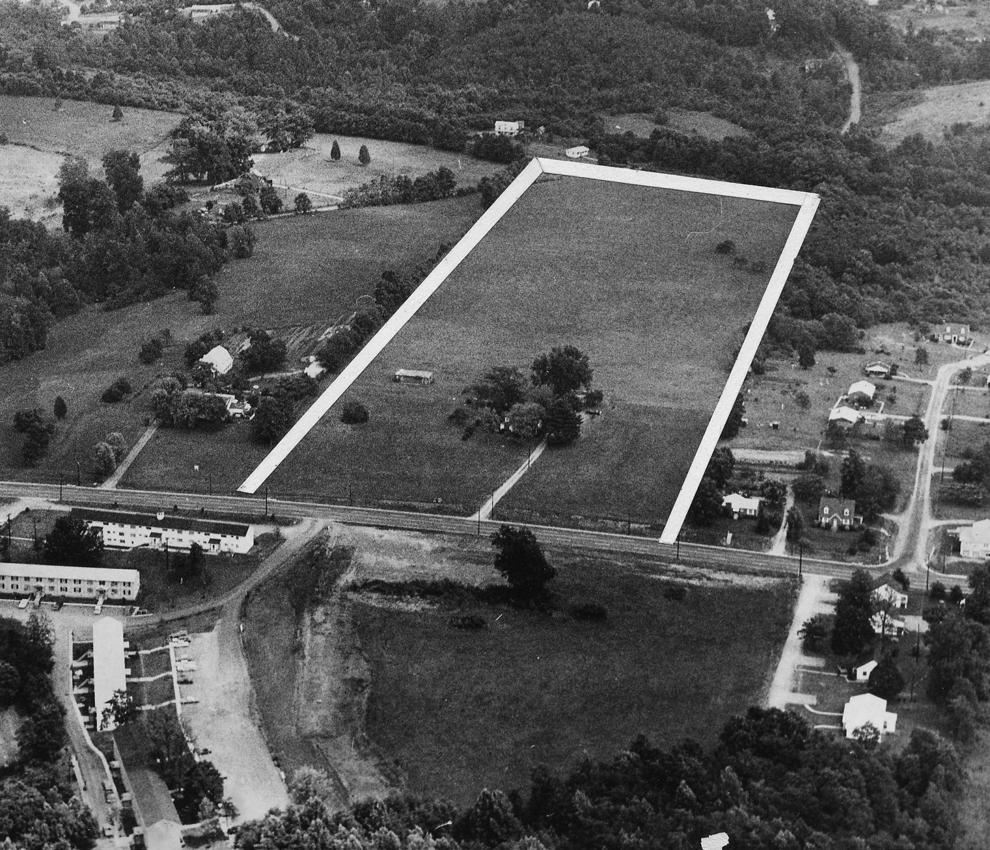 1968-08-15 Motorcycle Tests Begin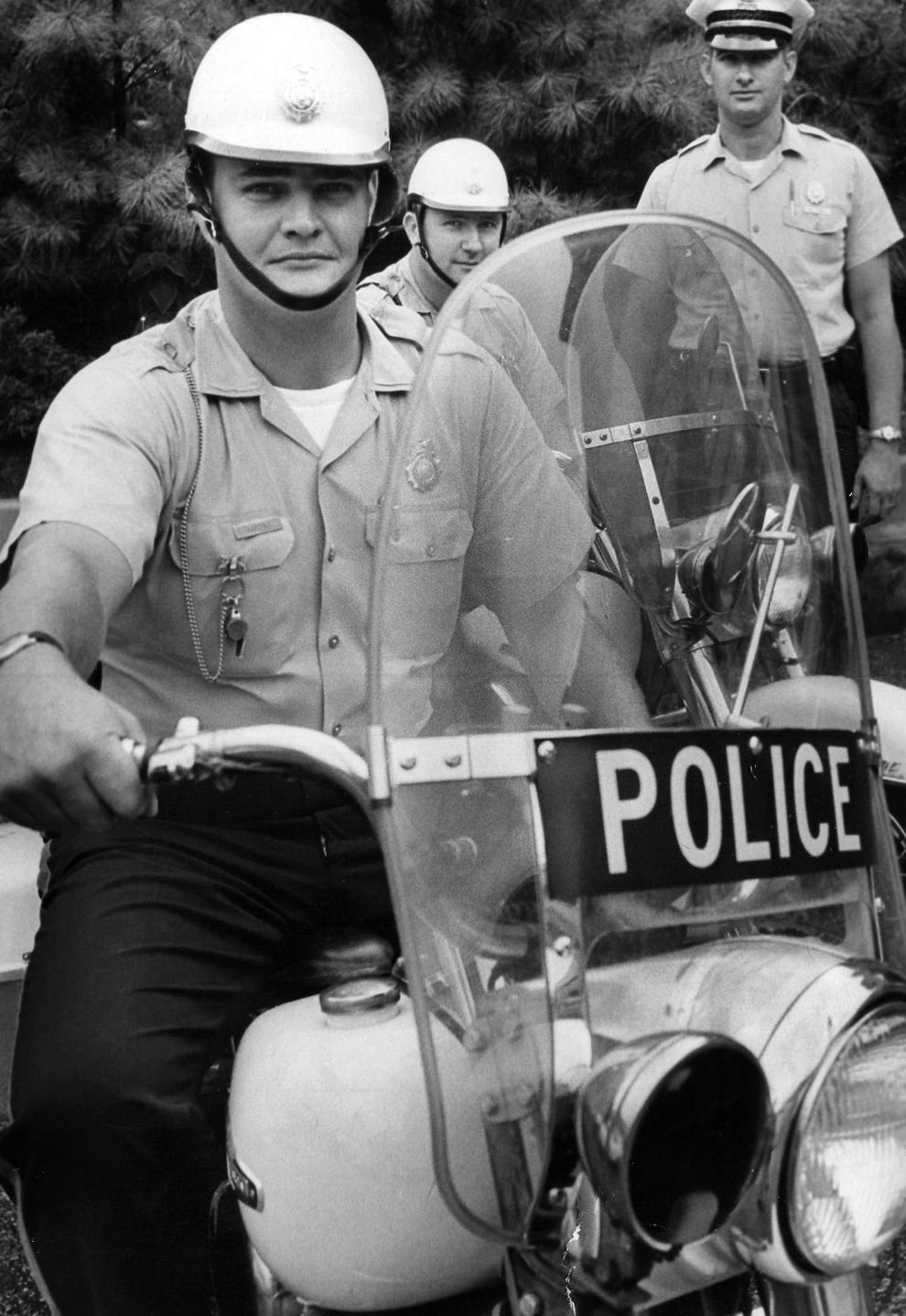 1968-09-03 Dr. Walter Johnson and dog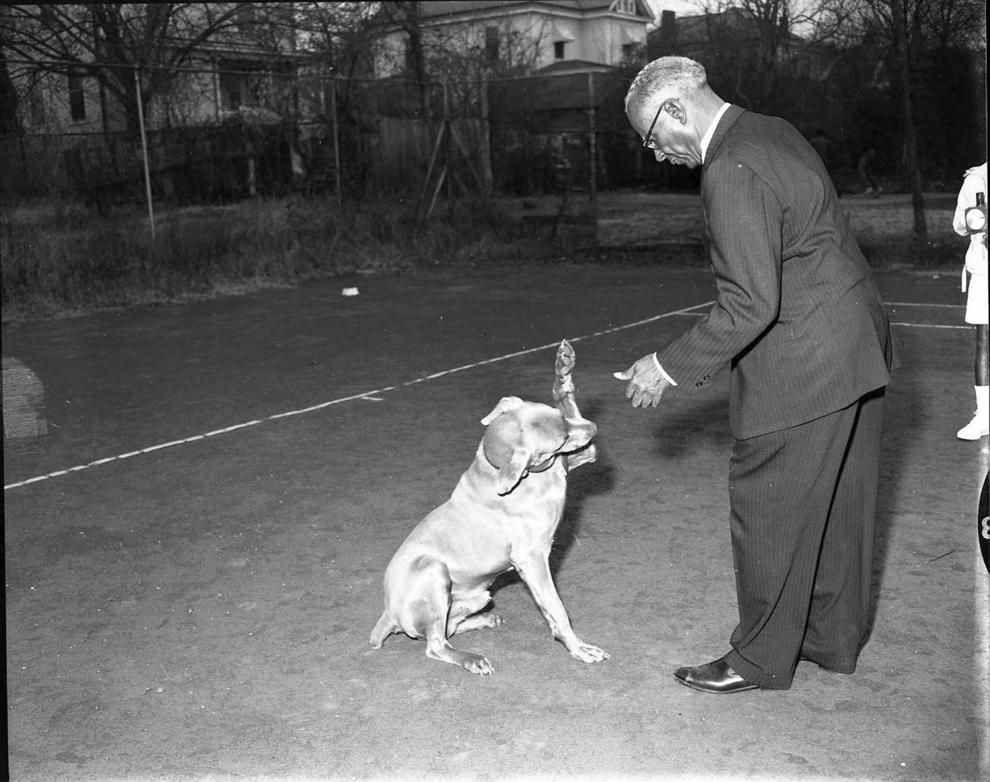 1968-12-06 "Mini" radio tested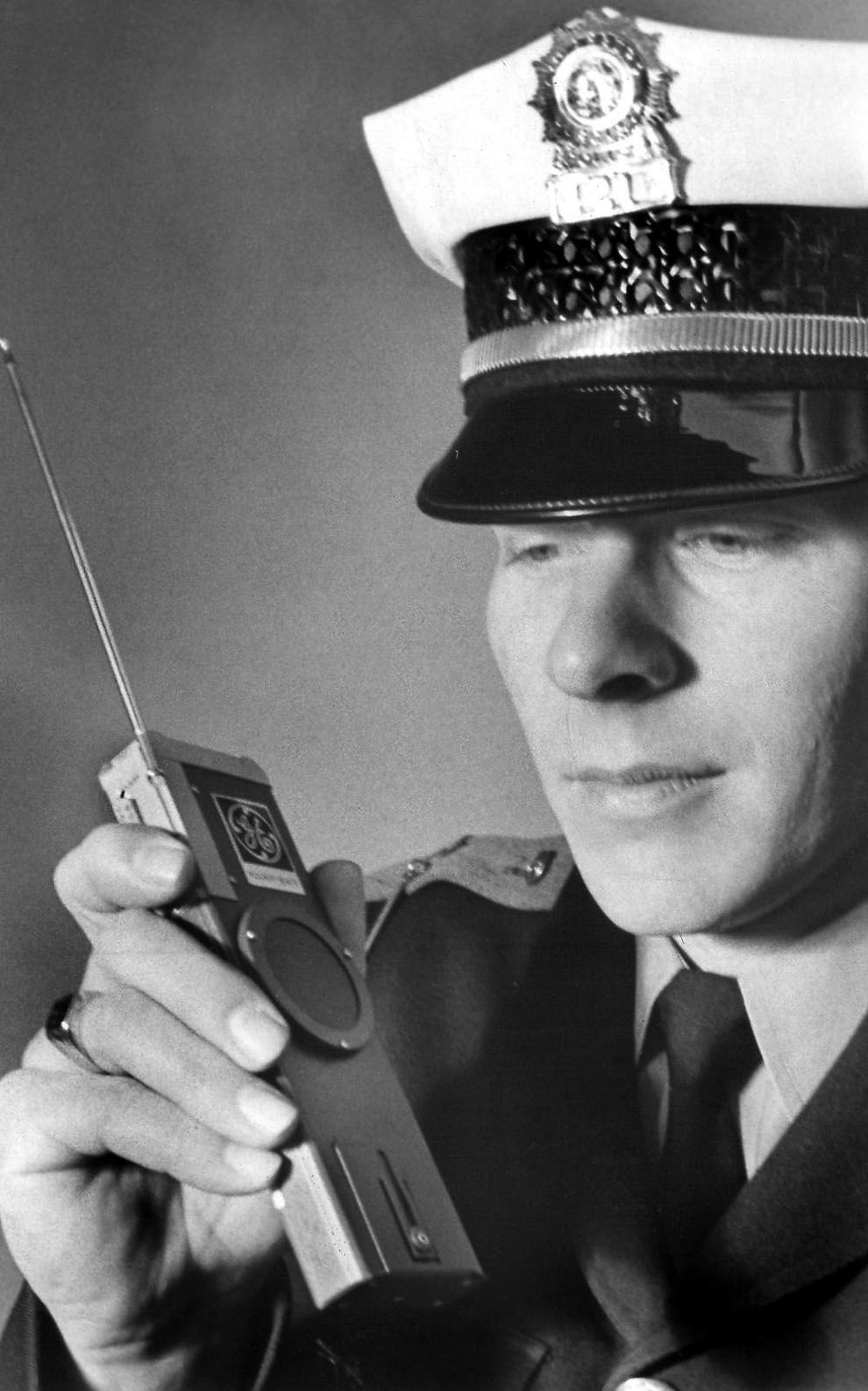 1969 Auction Ends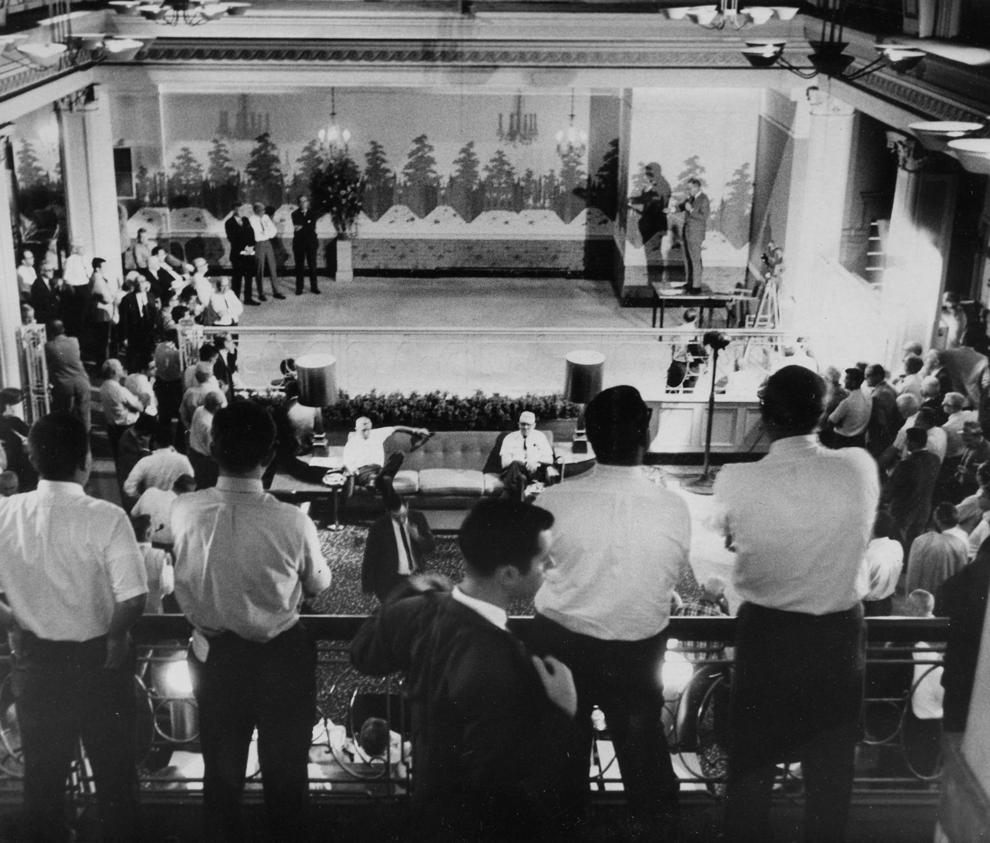 1969-07-08 Pool area cleared of weeds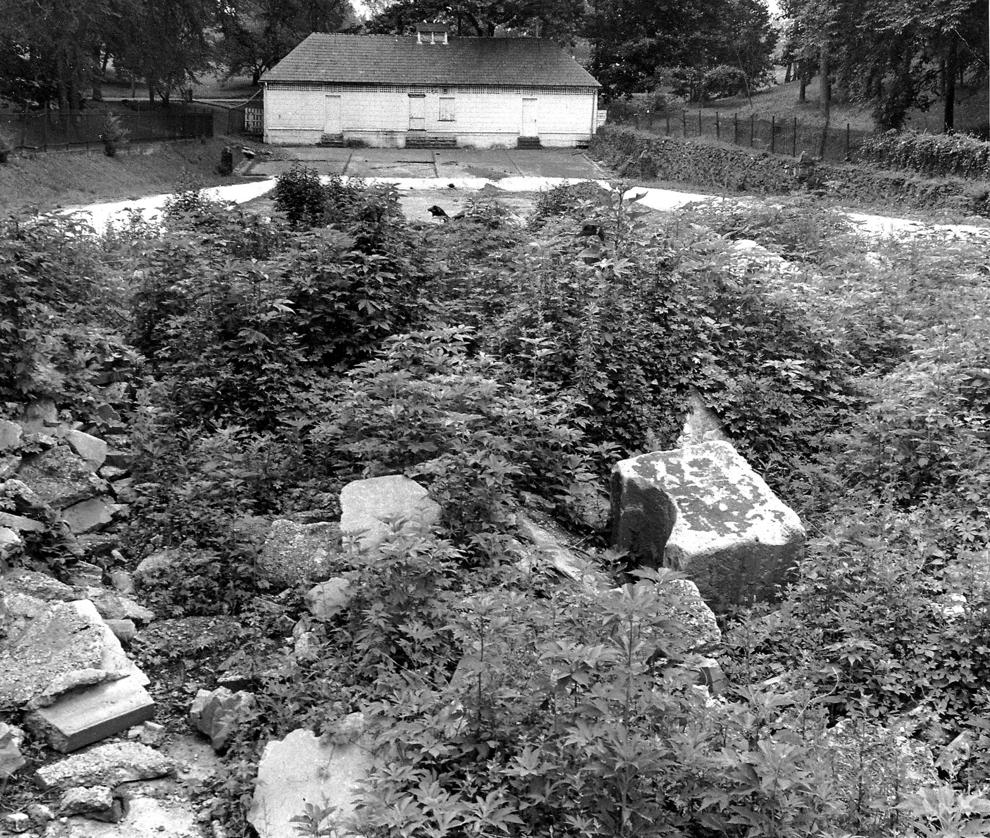 1969-08 Camille aftermath in Nelson County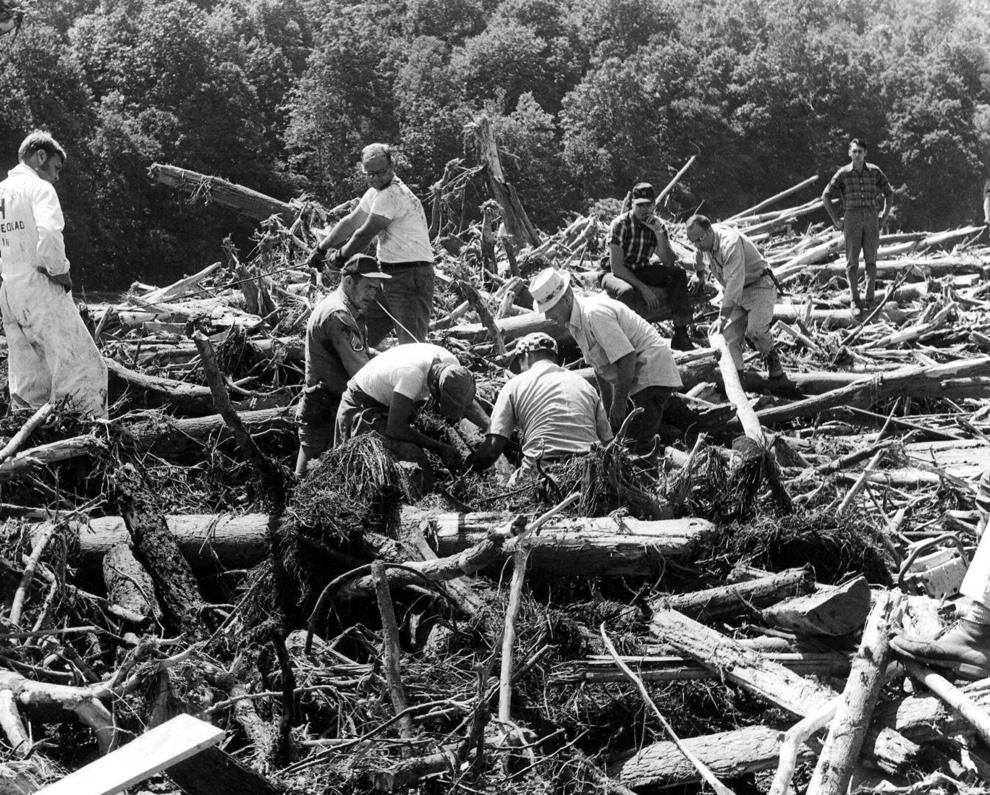 1969-08 Camille flooding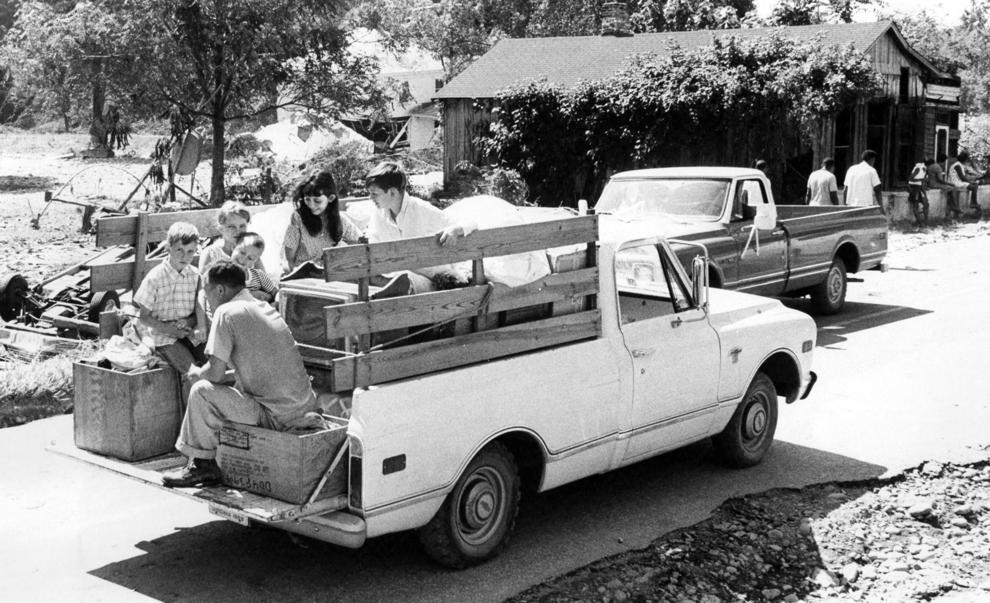 1969-08-30 Poster Campaign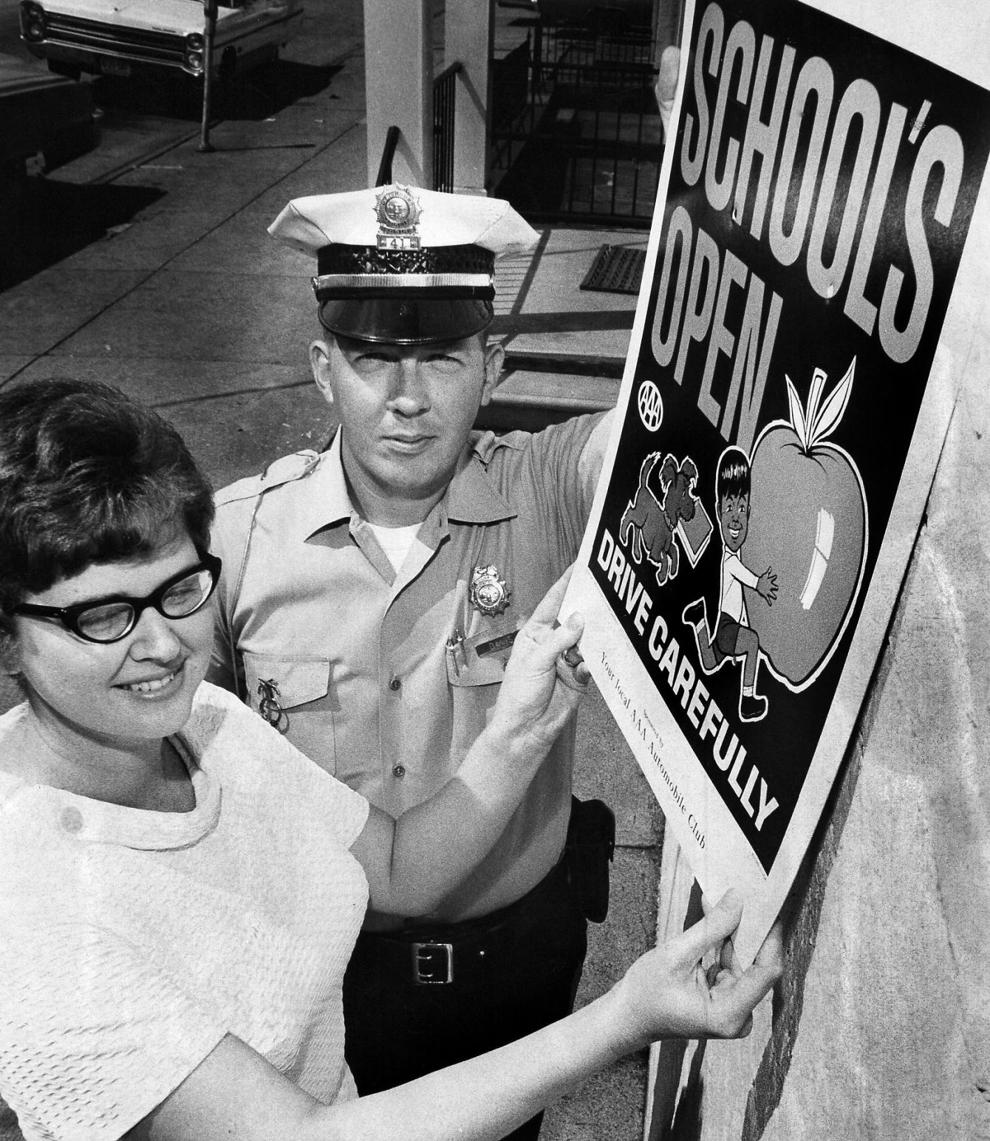 1969-12-10 Concert