Photos: Hurricane Agnes, 1972
In June 1972, just three years after remnants of Hurricane Camille devastated Central Virginia, Hurricane Agnes swept through and brought more flood damage to the Lynchburg area. The James River crested in downtown Lynchburg at 26 feet, 8 feet above flood stage, and did even more damage downriver in Richmond. 
Check out these other galleries too: The Flood of '85, The Destruction of Hurricane Camille, and Derecho 2012.
Treasure Island 2.jpg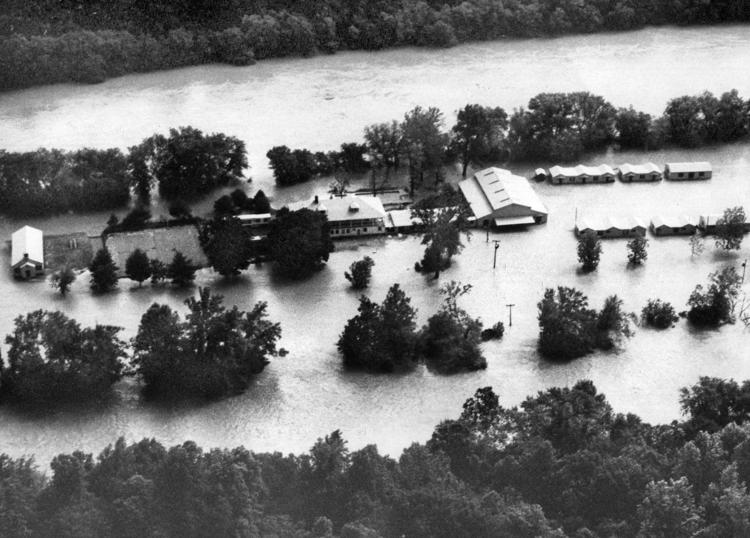 1972-06-21 Hurricane Agnes - Piney River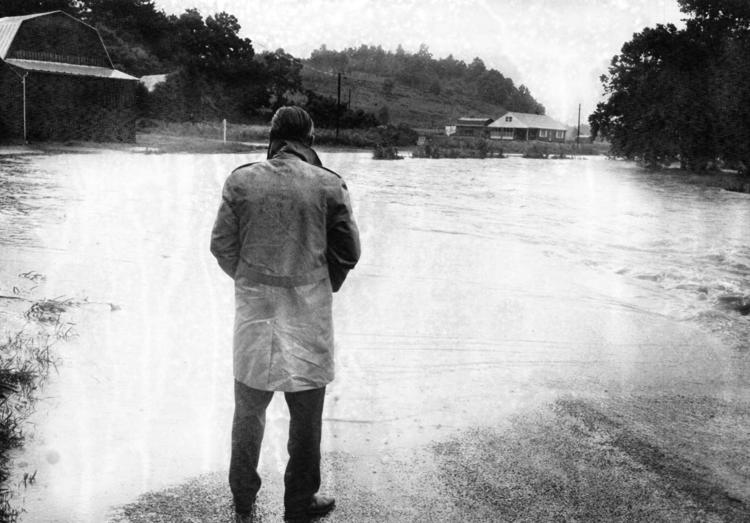 Track of Hurricane Agnes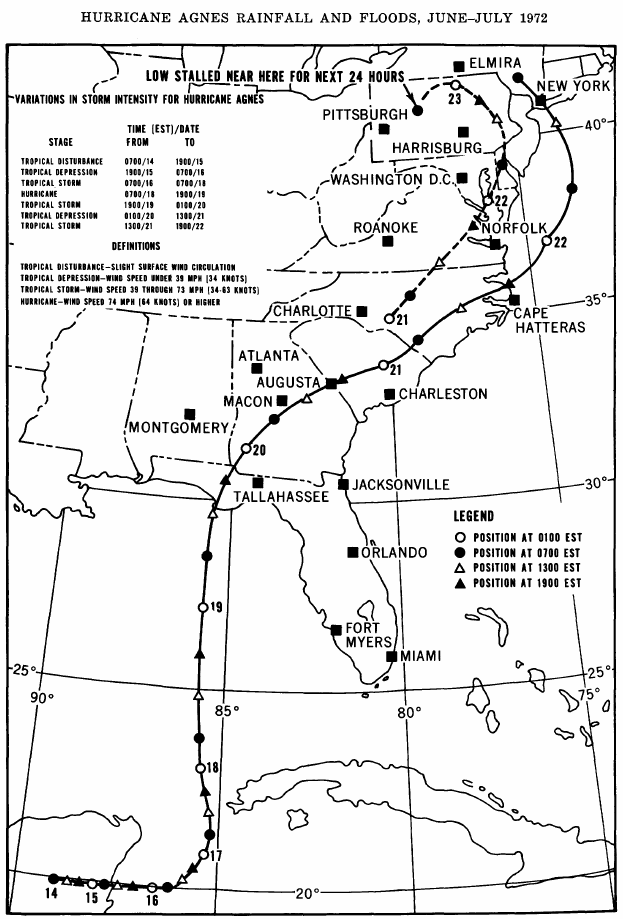 1972-06-23 Hurricane Agnes - Glamorgan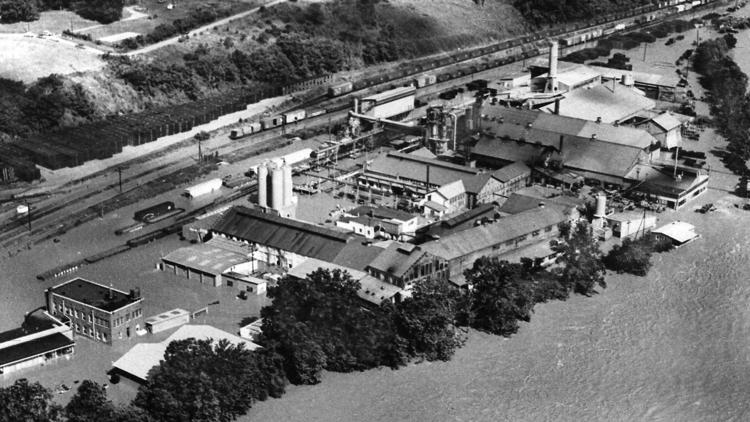 High water.jpg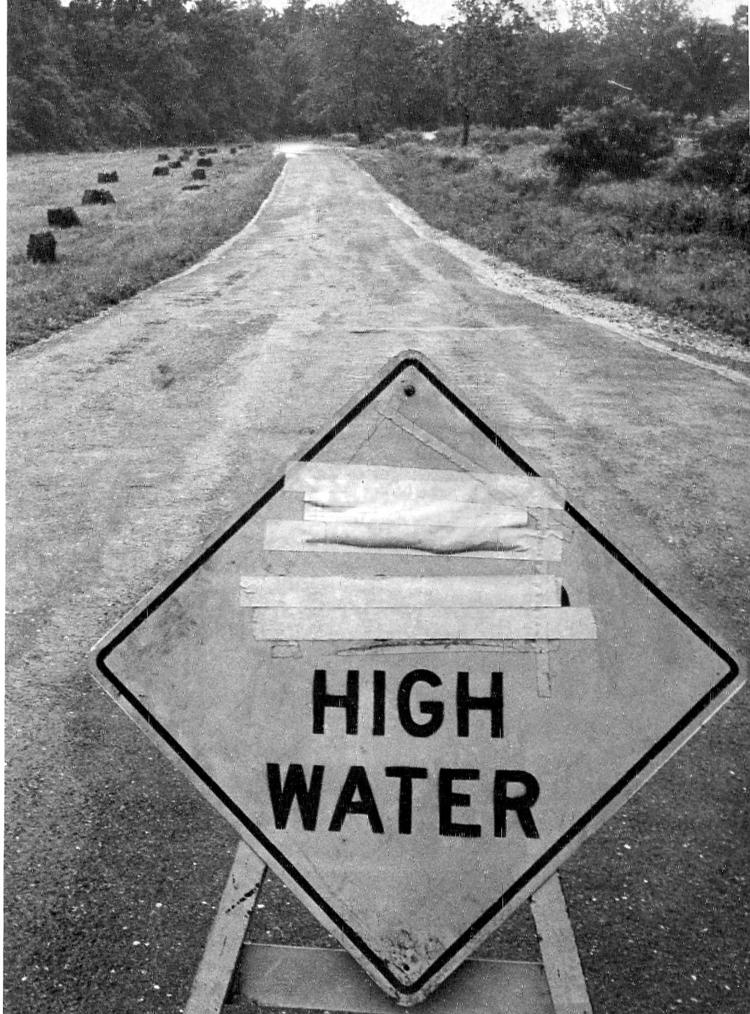 June 21, 1972 - Maybe a boat instead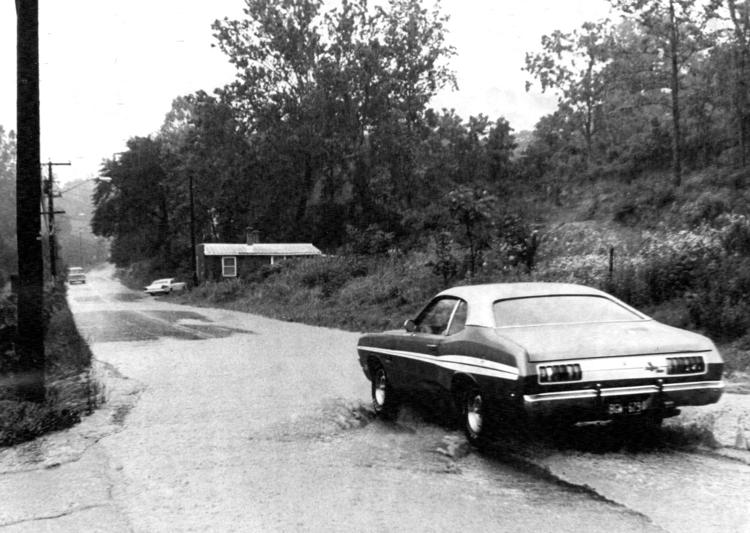 1972-06-22 Landslide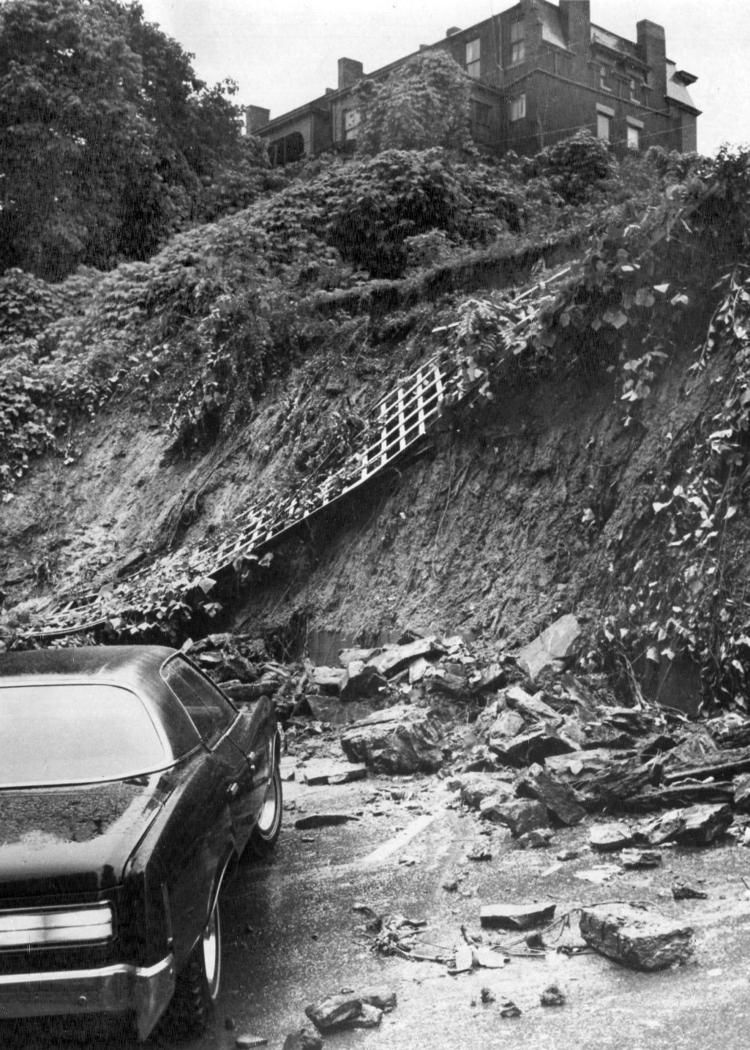 Pasture.jpg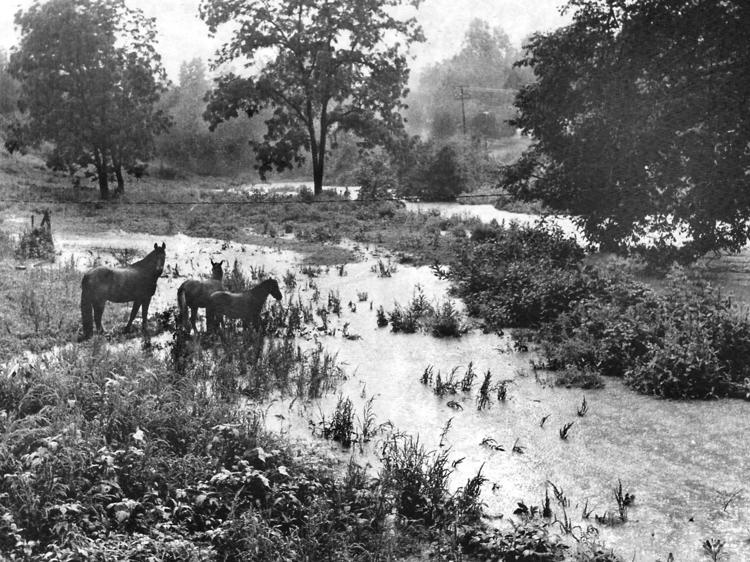 ora campbell.jpg
1972-06-22 460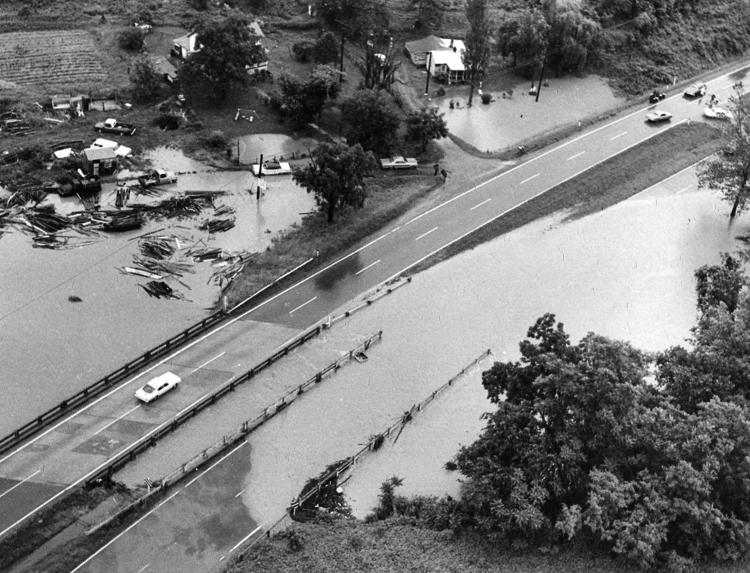 1972-06-22 Apartments flooded
1972-06-22 Basin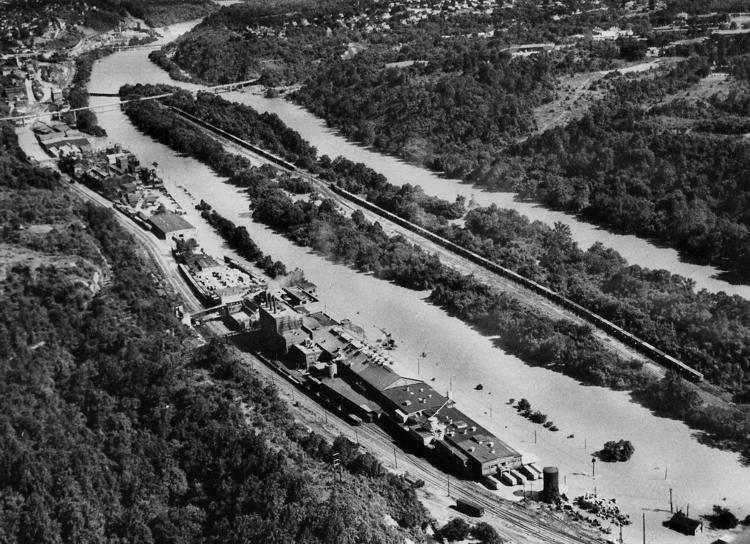 June 23, 1972 Farmville
1972-06-22 flooded street.jpg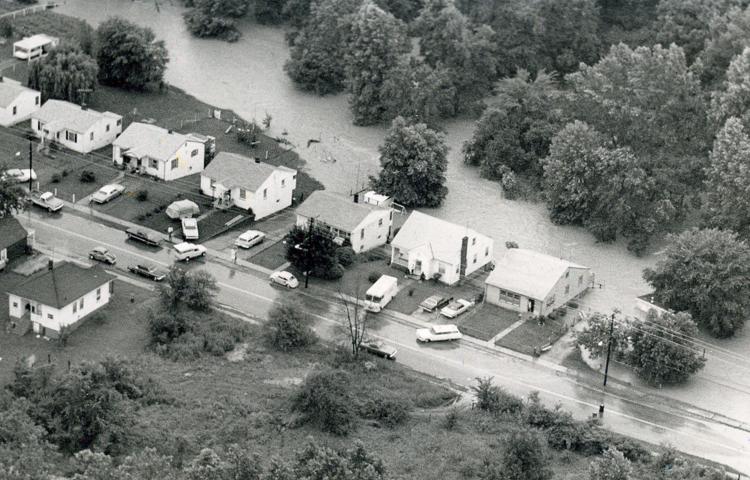 1972-06-22 Glamorgan 1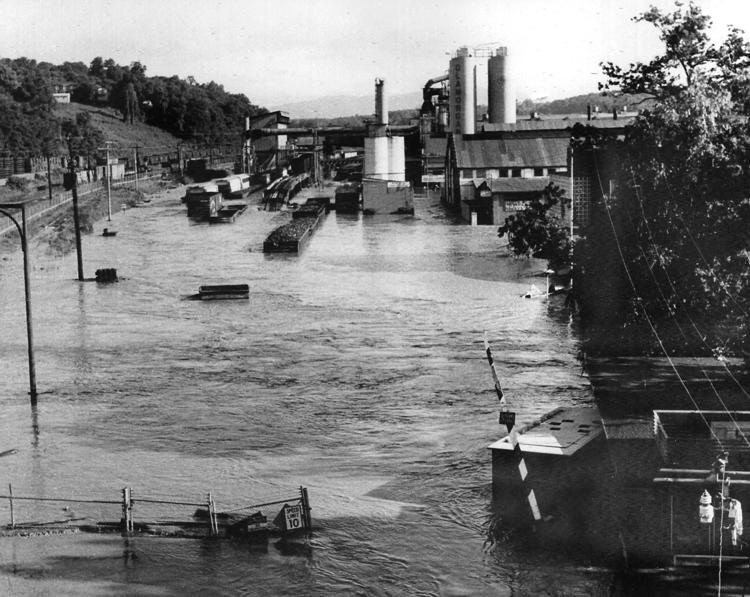 1972-06-22 Glamorgan
1972-06-22 Hurricane Agnes - Jefferson Street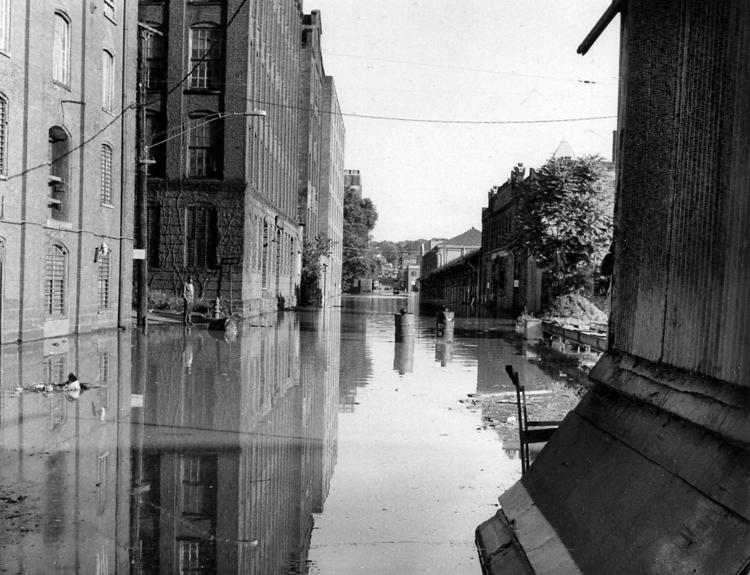 1972-06-22 Hurricane Agnes - Concord Turnpike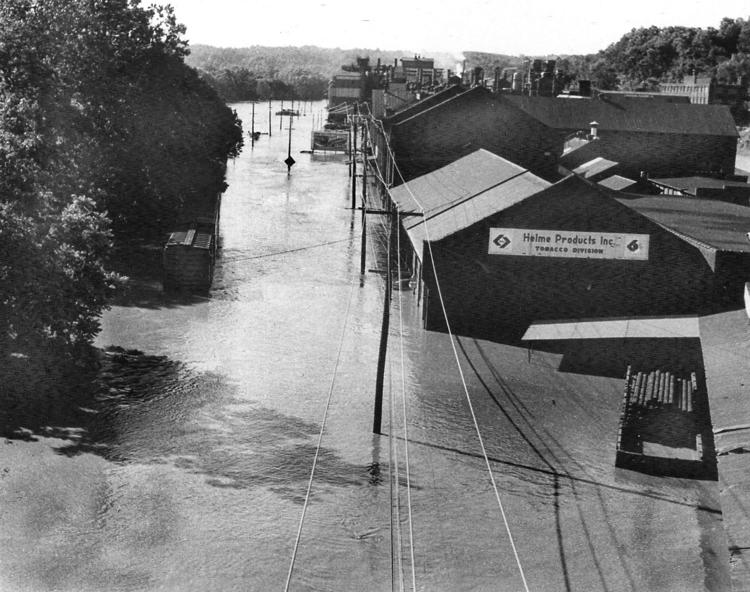 riverfront.jpg
Hurricane Agnes rainfall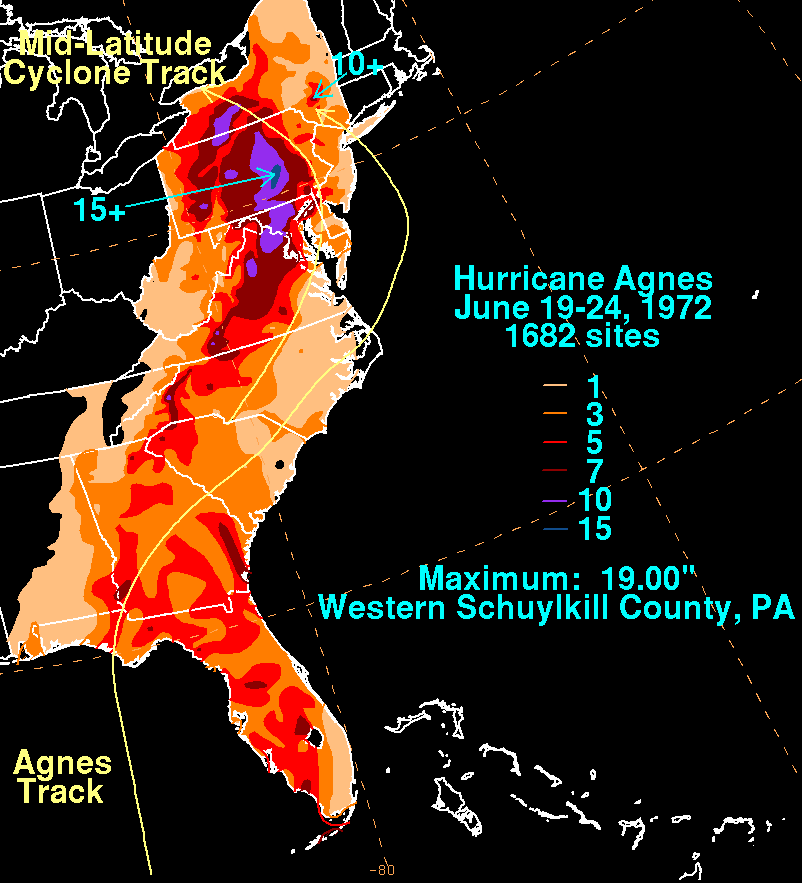 1972-06-24 Glamorgan 5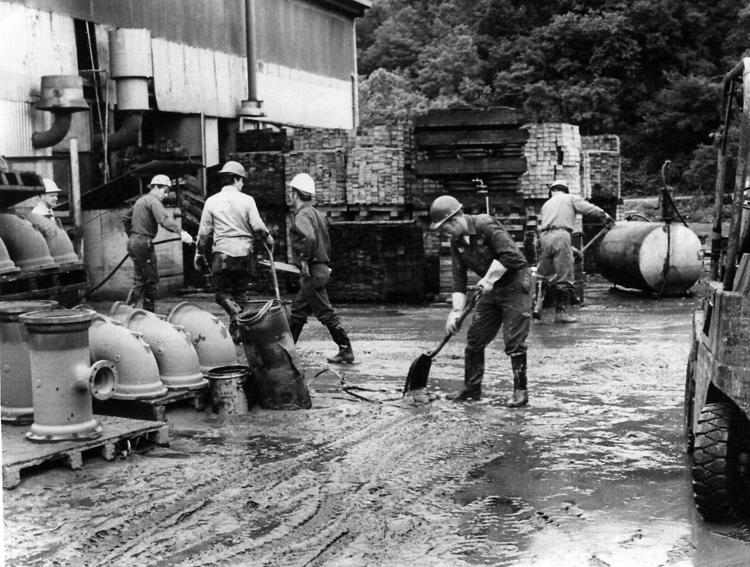 1972-06-23 Hurricane Agnes - Glamorgan cleanup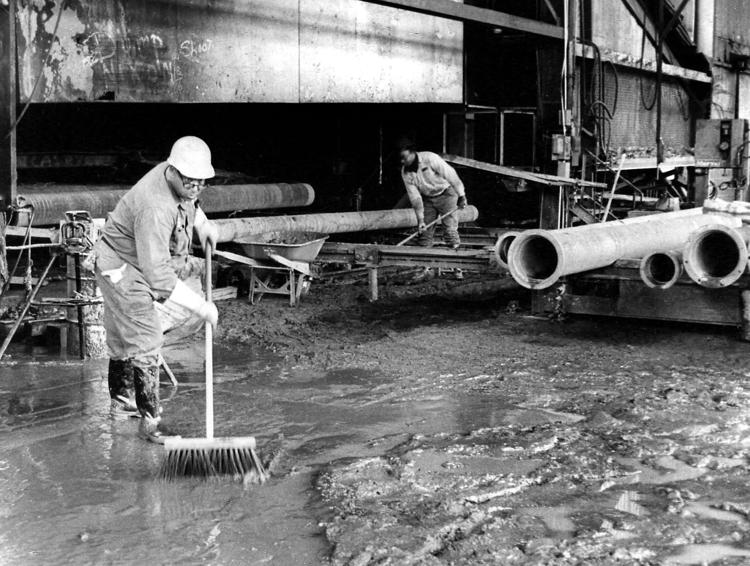 June 23, 1972 CLeaning up begins at Glamorgan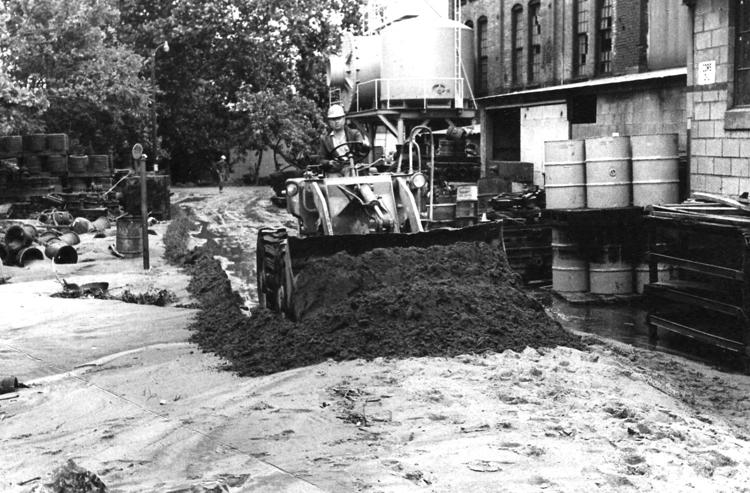 James River during the June 1972 flood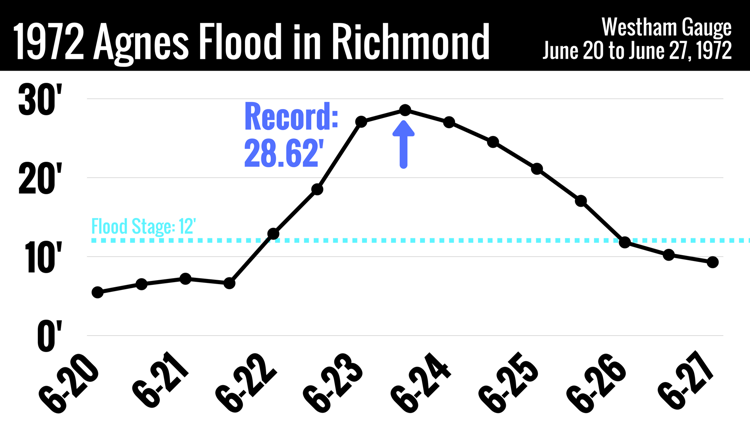 1972-07-08 Hurricane Agnes - Toll still mounting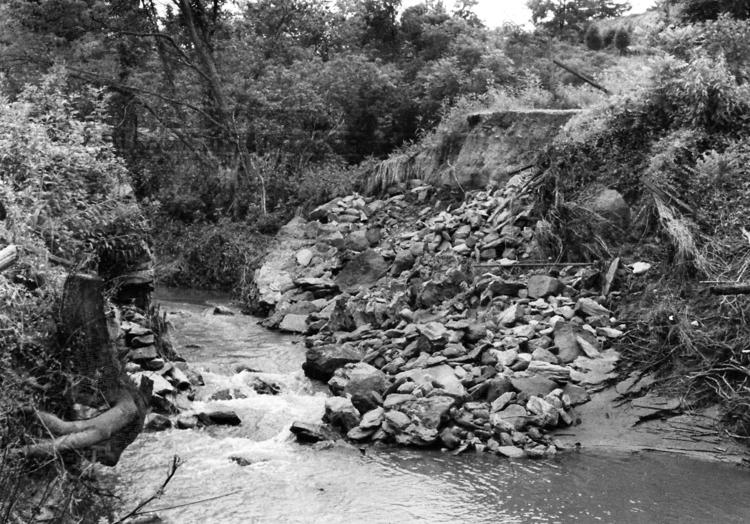 July 29, 1972 Replacing pipe lost in flood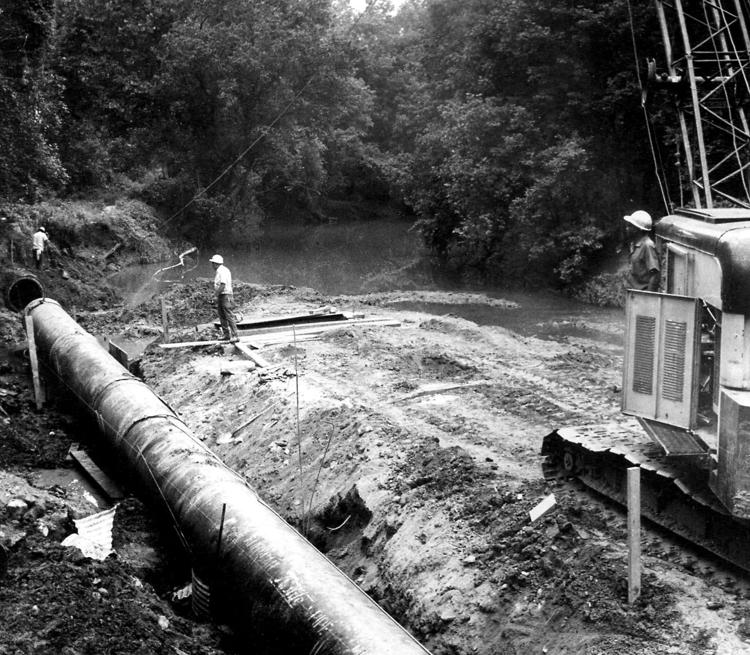 1972-06-25 Hurricane Agnes - Marina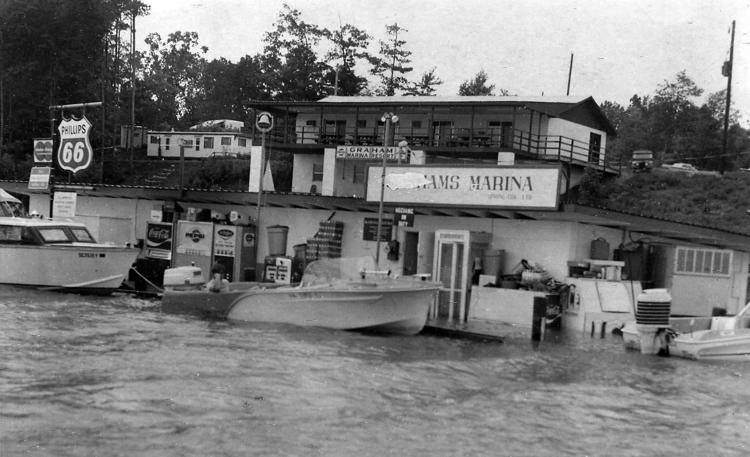 Satellite views of Hurricane Agnes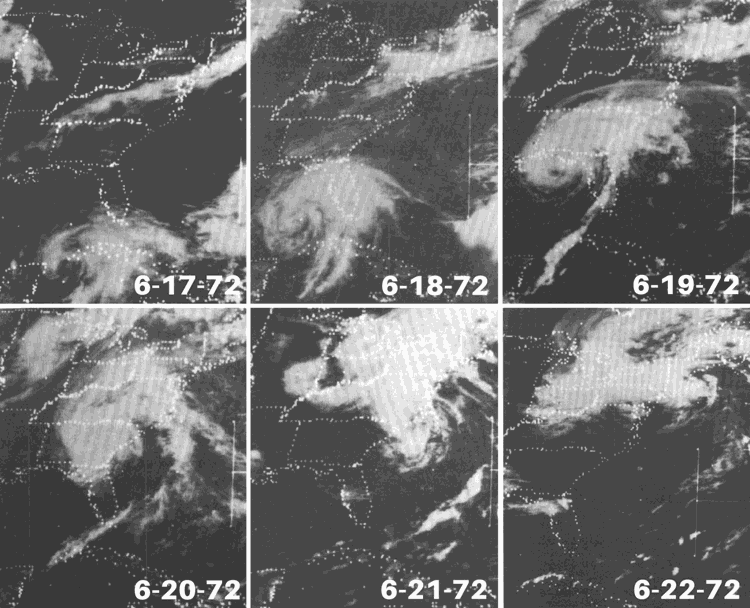 Dam Splash boards.jpg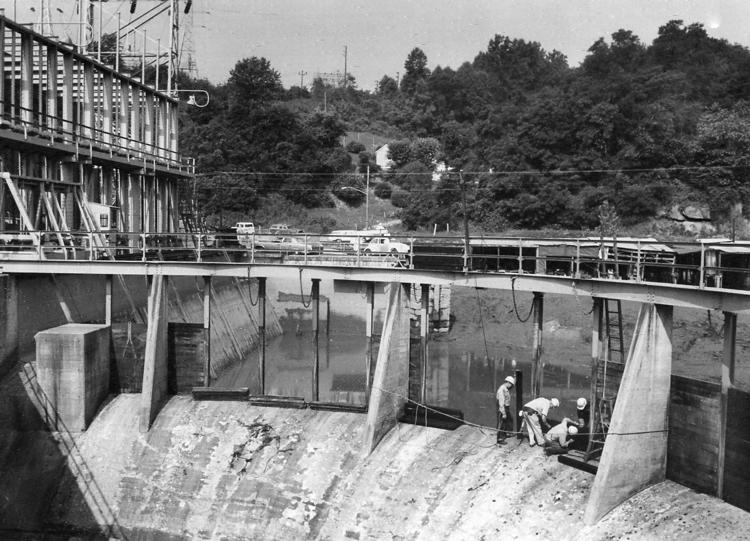 1972 flooding from Hurricane Agnes (21).jpg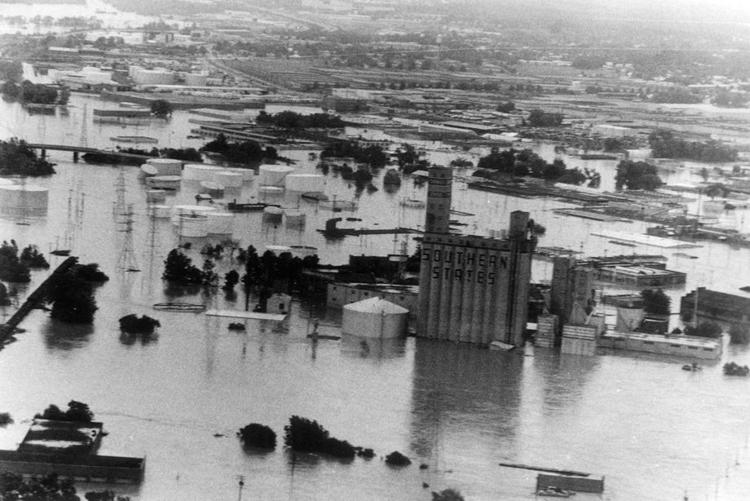 1972 flooding from Hurricane Agnes (6).jpg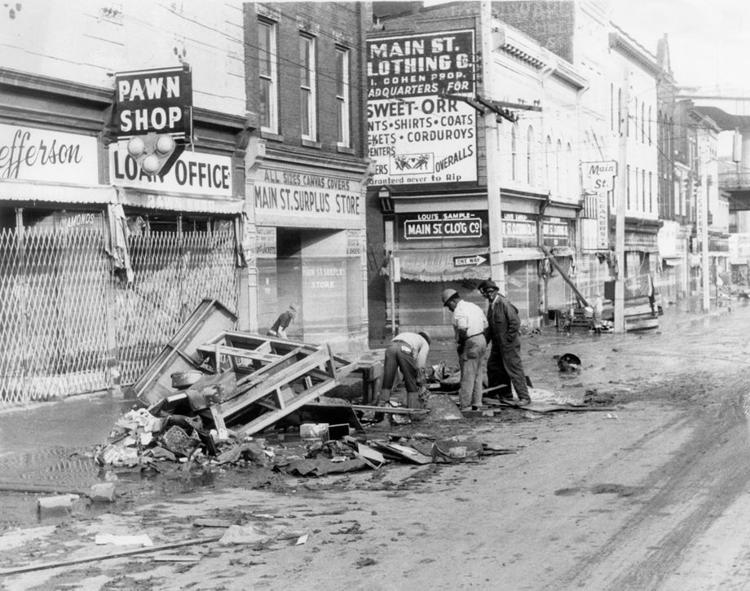 1972 flooding from Hurricane Agnes (15).jpg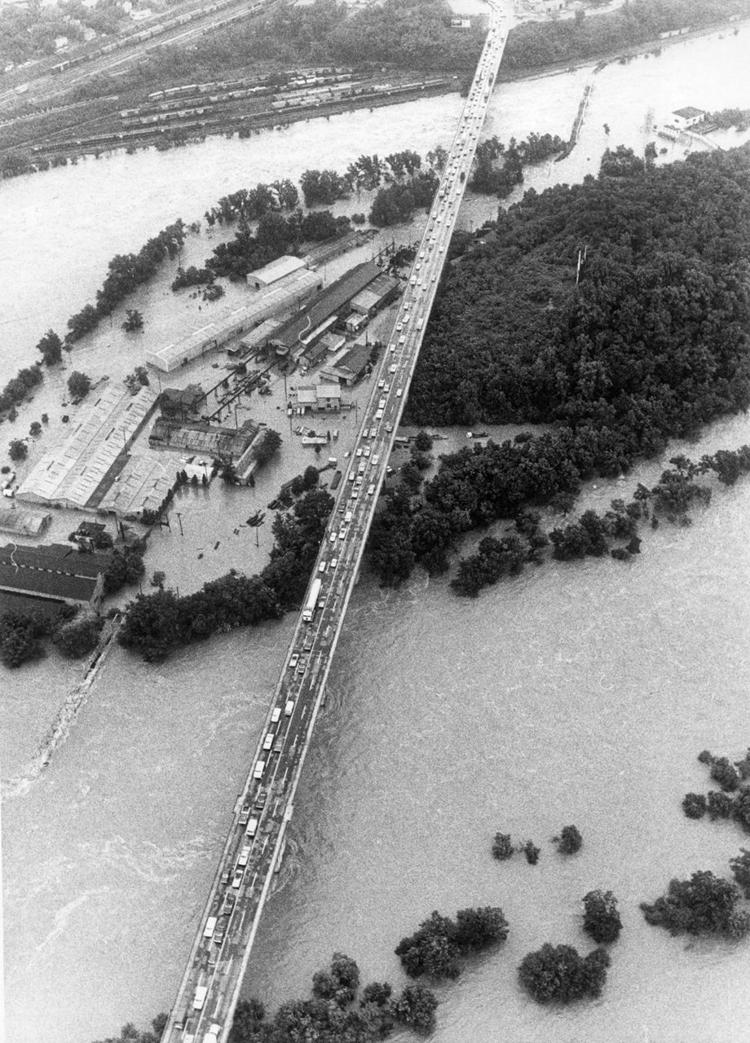 1972 flooding from Hurricane Agnes (12).jpg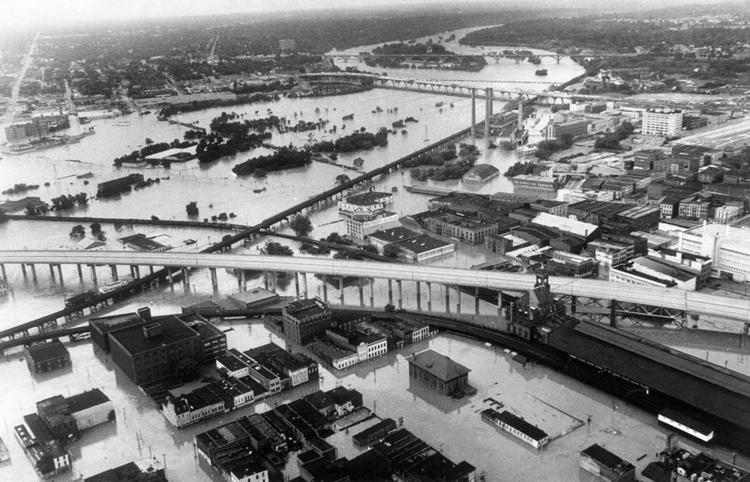 1972 flooding from Hurricane Agnes (10).jpg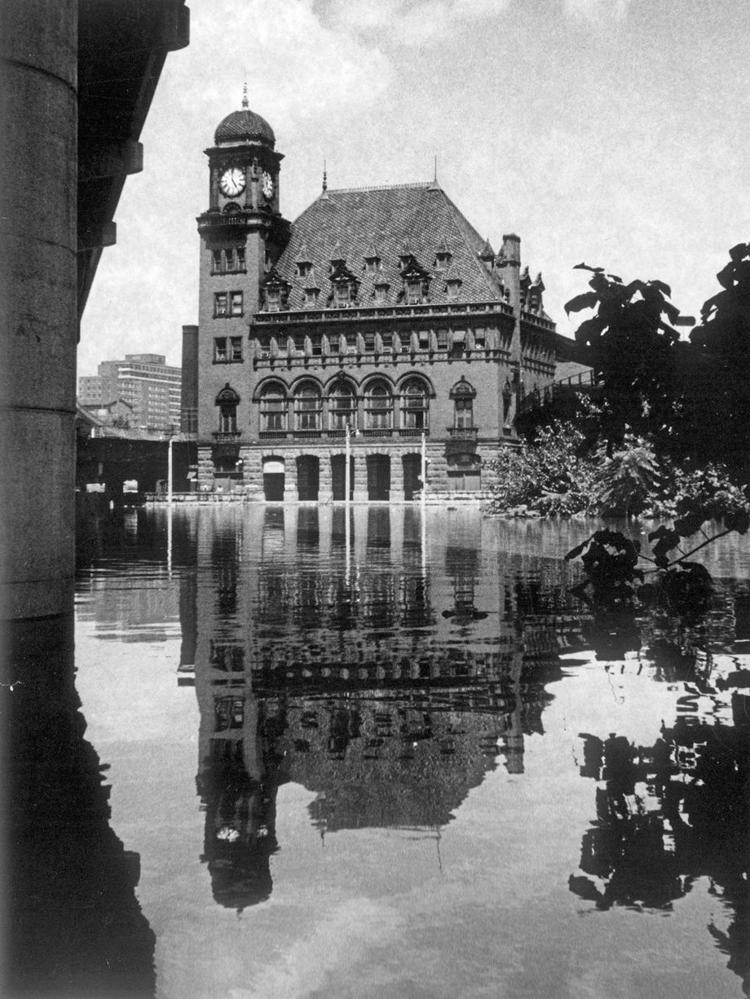 1972 flooding from Hurricane Agnes (9).jpg
1972 flooding from Hurricane Agnes (22).jpg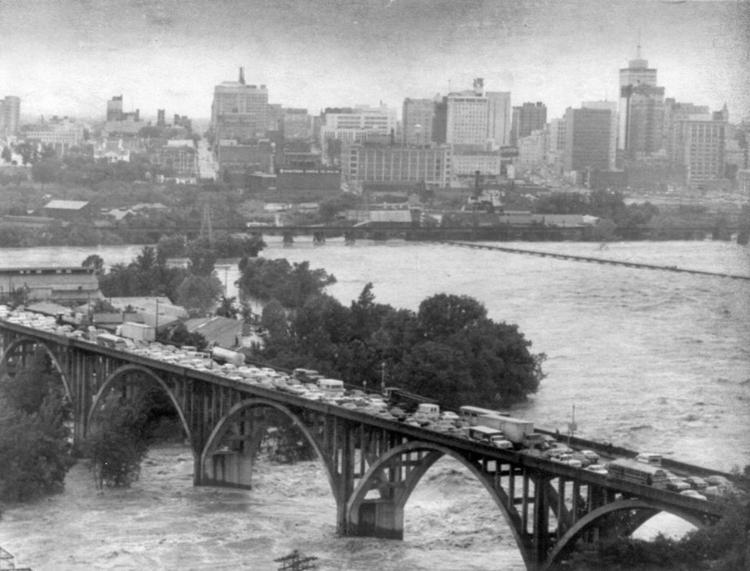 ~~ VERTICAL GALLERY: HIDE TITLES, UP FONT SIZE ~~