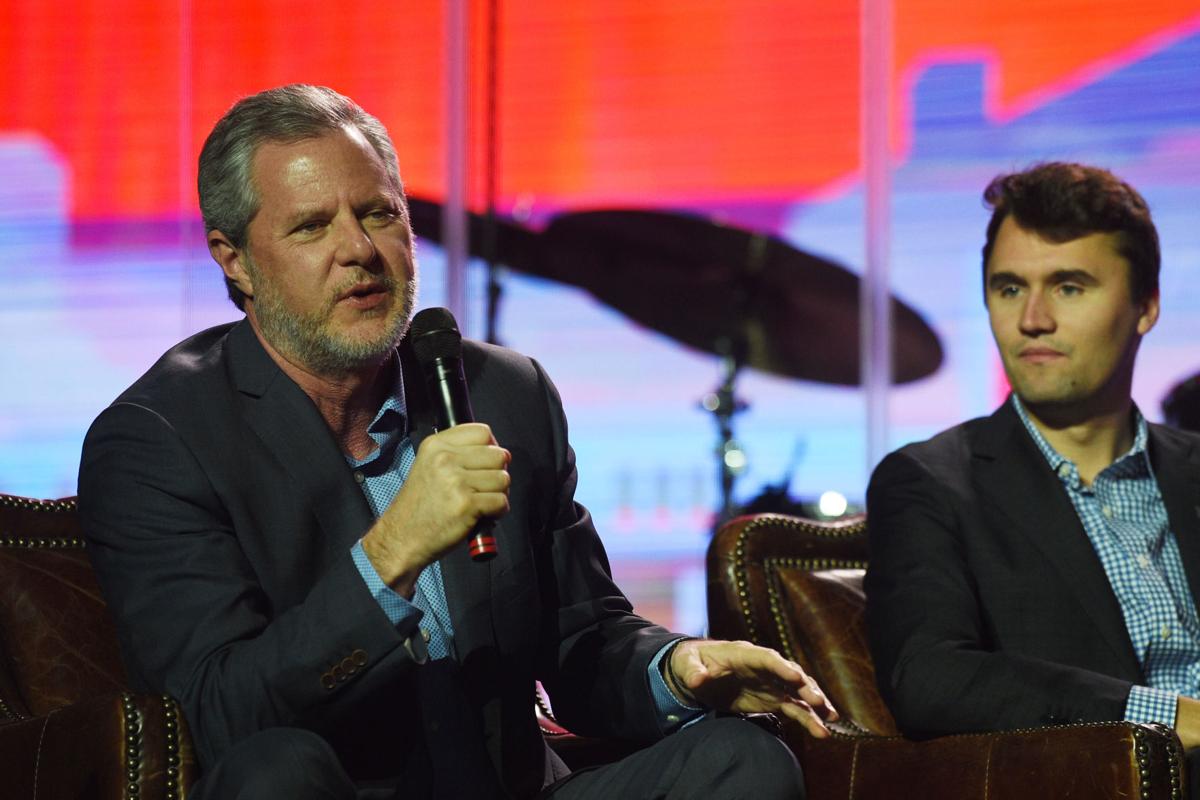 In an abrupt reversal, Liberty University President Jerry Falwell Jr. on Monday announced the university will move most in- person classes online next week in response to the widening coronavirus pandemic.
The decision comes just three days after Falwell sought to downplay the threat of the virus and to assure students classes would resume on campus at the conclusion of spring break March 23.
In a statement issued Monday afternoon, Falwell said the university changed course after Gov. Ralph Northam announced a statewide ban on all events over 100 people Sunday.
"We originally believed it was safest to return our students following their spring break instead of having them return following greater exposure opportunities from leaving them in different parts of the country for longer periods," Falwell said in the statement. "But, the governor's recent decision to limit certain gatherings has left us no practical choice because we have so many classes of more than 100 students. We want to provide for the continuity of our students' education while doing what makes sense to help slow the spread of the coronavirus to our university family and local community."
The unprecedented step to close much of campus comes as the number of confirmed coronavirus cases in Virginia continues to rise. On Monday, the Virginia Department of Health announced 51 patients have tested positive for COVID-19, the illness caused by the novel coronavirus, and two had died.
The rising number of cases in the state prompted Northam last week to declare a state of emergency and led several Virginia colleges and universities to cancel in-person classes, including the University of Lynchburg, the University of Virginia and Virginia Tech.
Online classes for Liberty's nearly 15,000 residential students will begin on March 23. No decision has been made about the graduation ceremony scheduled for May 9.
Falwell's surprise announcement elicited praise from Lynchburg Mayor Treney Tweedy, who has helped coordinate the city's response to the virus.
"Schools with large student populations like Liberty University had an especially difficult decision to make with not only a very large on-campus student presence, but also a fairly large off campus population as well," Tweedy said in a statement. "I was very pleased when University President Falwell called to let us know he had decided not to bring the students back after spring break."
Liberty's campus will not be shut down entirely next week. Residence and dining halls will remain open for students unable to return home, though the university "will be modifying the way meals are picked up and consumed," Falwell said.
Liberty will continue to hold aviation, osteopathic medicine and nursing classes on campus but will limit class sizes to fewer than 100 people.
Meetings of student clubs and intramural contests have been canceled and the decision to hold practices for NCAA and club sports teams will be decided on a case-by-case basis. Falwell said the university will reevaluate coronavirus-related decisions as the situation unfolds.
"Please keep the elderly and the others at high risk with this virus in your prayers," Falwell said. "Liberty is taking into account the sometimes conflicting orders and guidance of government officials and public health experts regarding higher education and our unique population."
Falwell's remarks stand in stark contrast to the approach he took late last week.
In an interview streamed online with campus pastor David Nasser on Friday, Falwell suggested "the hype in the press" surrounding the pandemic was a politically motivated attack against President Donald Trump and classes would continue to be held as scheduled.
"We're hopeful that that's the case, that it's overhyped, that it's not as bad as everybody wants to think it is," Falwell, who has at times acted as a political surrogate for Trump, said last week. "We're praying that that's the case."
In the days after Falwell's announcement, the university faced an avalanche of criticism. An online petition calling on Falwell to cancel in-person classes garnered more than 11,000 signatures.
Liberty previously announced it had canceled all university-sponsored international travel in the spring and summer semester after a recommendation from the Centers for Disease Control and Prevention. The school also moved convocation, a thrice-weekly assembly of the student body, online in an effort to eliminate large gatherings on campus.
Richard Chumney covers Liberty University for The News & Advance. Reach him at (434) 385-5547.
Richard Chumney covers Liberty University for The News & Advance. Reach him at (434) 385-5547.