​Lloyd Welch -- the 60-year-old former carnival worker who recently pleaded guilty in Bedford County in connection with the 1975 abduction and murders of Katherine and Sheila Lyon -- pleaded guilty Thursday in two other long-ago cases for the 1996 sex assaults of two girls in Prince William County.
His plea agreement, reached during plea negotiations in the Lyon sisters case and made public last week, underscores what law enforcement officials have come to believe about Welch: He engaged in a decades-long crime wave.
"It's pretty clear this guy is a pedophile, and a dangerous one," Prince William County Commonwealth's Attorney Paul Ebert said. "And he should never be on the streets again."
In 1975, Welch was 18 when he abducted the Lyon sisters, ages 10 and 12, from the Wheaton Plaza mall, just north of Washington, D.C., in Montgomery County. The girls were held captive, abused and murdered, according to authorities. Welch drove the remains of at least one to a rural mountain in Bedford County, where he tossed them into a fire, prosecutors say.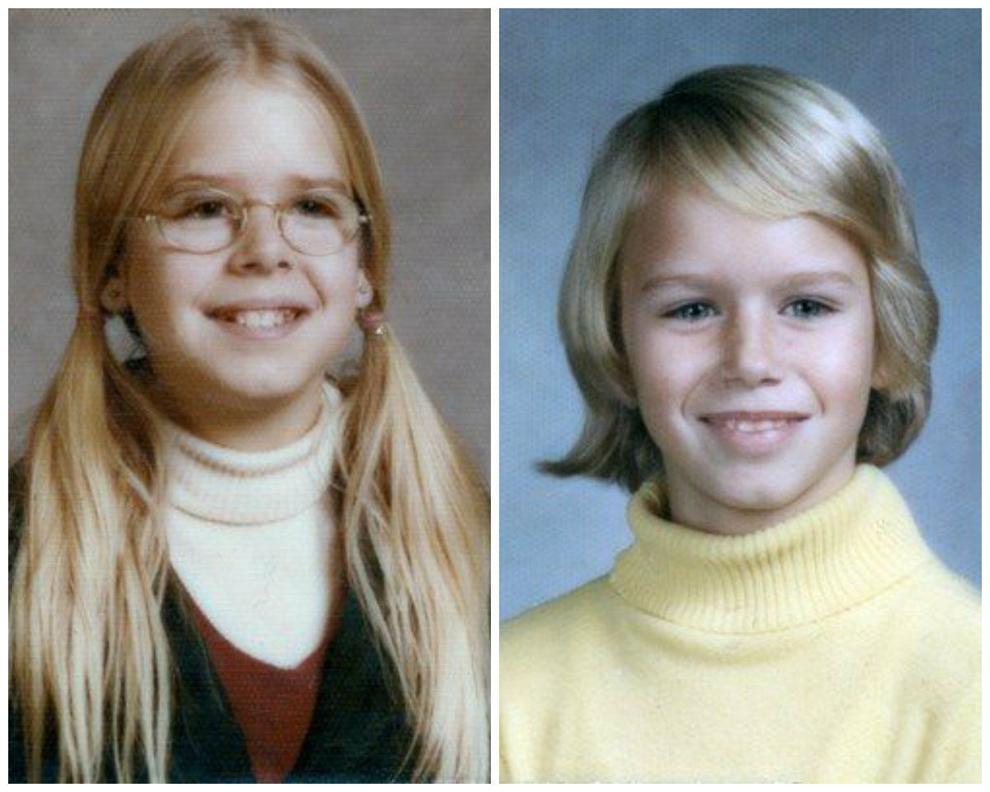 Welch got away with the Lyon sisters crimes for 42 years, during which he committed other crimes in Maryland, Iowa, Florida, South Carolina and Delaware, according to court records and law enforcement officials. He eventually received a prison sentence in 1998 in Delaware for sexually assaulting a 10-year-old girl.
More recently, detectives in Montgomery County looking through old Lyon sisters case files found his name on a report written in 1975. They researched what he had been up to since leaving Maryland, learned he was in prison in Delaware, and went to see him more than 10 times. The more he talked, they more the detectives looked into his past and learned about the 1996 assaults in Prince William County.
Welch attacked a 6-year-old girl in her sleep on a houseboat, according to two law enforcement officials and to the victim, who spoke with The Washington Post in an interview last year. And like that victim, the girl in the second 1996 case had a connection to people Welch knew. Court records are not exact about this victim's age, stating that she was 8 or 9 at the time of the assault.
In court Thursday, Welch apologized to the sex assault victims, including one who told him she had bested him by becoming a strong woman despite his attack.
Welch's defense attorney, John Irving, said "Mr. Welch is relieved to have all these matters resolved and behind him. He chose to plea in order to spare the victims the need to testify."
Under the terms of the plea agreement, Welch would receive a 12-year sentence for both Prince William cases. That prison term would run "concurrent" to the 48-year term handed down last week in the Lyon sisters case, meaning the 12 years would get folded into the total.
Ebert said 12 years concurrent to other sentences is shorter than he typically accepts in such cases. But the plea agreement in Prince William played a role in getting Welch to plead guilty in the Lyon sisters case, he said, and helped secure a sentence that would effectively keep Welch in prison the rest of his life.
"With the whole package, I think justice is being served," Ebert said.
Ebert said he expects Welch never to be freed. "In my way of thinking, this is a life sentence for him."
He said both victims in the case suffered long-term effects of the abuse, and the case showed how destructive child molestation can be.
Both victims spoke in court Thursday, one looking at Welch from 10 feet away as she addressed comments to him.
She said before he abused her two decades ago, when she was 9, she was a "carefree, loving, trusting, confident and secure child."
The abuse left her confused, scared and angry. "I became destructive and self-hating, truly believing that I was damaged beyond repair," she told Welch.
Speaking in a firm, defiant tone, she told Welch how she picked herself up, graduated from high school and college, married a "wonderful man," had a daughter and recently bought her first home.
"I am no longer a scared child wishing for death, but an amazing woman full of life," she said. If Welch remembers only one line from the hearing, she said, "let it come from me: Checkmate, I win!"
As part of the global plea deal with Welch, prosecutors in Montgomery County agreed not to bring charges against him for any crimes related to the Lyon sisters. They had the makings of an abduction case, because Welch abducted the girls from a location in the county.
John McCarthy, the head prosecutor in Montgomery, said it didn't matter where Welch was prosecuted as much as it mattered that he get a prison sentence that would effectively keep him locked up for the rest of his life. McCarthy discussed the global plea agreement with the Lyon family, and said they wanted all the criminal proceedings in the case to be over.
Tony Anderson, one of Welch's attorneys in the Lyon sisters case, on Wednesday listed a string of reasons Welch agreed to a global plea deal.
Going to trial in the Lyon sisters' murders was extremely risky for Welch, who had admitted repeatedly to detectives that he abducted the girls from the mall, Anderson said. Under felony murder doctrine, that made Welch accountable for their deaths.
Anderson said that Welch also wanted to spare the Lyon family from having to sit through a trial.
The global plea deal, with its 48-year sentence, will give Welch a chance, however remote, at parole and end the uncertainty of the prosecutions and possible prosecutions hanging over his head, said Anderson.
"Mr. Welch understands that the odds of him ever getting parole are remote," Anderson said, "But nonetheless, the global plea brings him finality, with some hope of at least parole consideration."
Before beginning the 48-year term in Virginia, Welch must finish his prison sentence in Delaware. Depending on his behavior and accomplishments behind bars, he could be released in Delaware in about 2024, when he is 67.
Virginia abolished parole years ago, but it remains in place for crimes committed before 1995 under a provision that grandfathered in those cases. Under those rules, according to Virginia's Parole Board Policy Manual, many convicts can become eligible for parole consideration after serving a quarter of their sentence.
But someone with Welch's criminal past would have a very difficult time actually getting paroled, said Adrianne Bennett, chair of the Virginia Parole Board.
"The reality is I don't think any parole board would release someone who has done what he's done," Bennett added.
The guilty plea last week by Welch in the Lyon sisters' deaths marked an extraordinary moment in a case that stunned the region in 1975.
The girls' disappearance, on a day when they had walked to a mall to have lunch, meet friends and look at Easter decorations at the plaza, convinced thousands of people the world was no longer as safe as they had believed. That Katherine and Sheila had seemed to vanish, and that years went by with no culprits caught, enhanced the terror.
In 2013, Montgomery County cold-case detectives looking through Lyon sisters files came across the brief report written in 1975 about an 18-year-old named Lloyd Lee Welch who had gone up to a security guard at the mall a week after the sisters' disappearances and said he'd been there on the day the two went missing.
In that old account, Welch reportedly said he'd seen a man - referenced in a newspaper article around the same time - who was said to have talked to the sisters while holding a tape recorder. Mall security called police, who administered a lie-detector test. Welch failed and was apparently dismissed by detectives at the time as an unreliable witness.
What the detectives who were newly plowing the case discovered was that Lloyd Welch later had compiled an extensive criminal record, including an arrest in 1977 in Montgomery County for a home burglary near the Wheaton mall and stealing $580 worth of jewelry. The burglary case yielded a mug shot, which bore a striking resemblance to a composite sketch drawn in 1975 of a man who witnesses said stared at the Lyon girls so intently at the mall that one of the girls' friends confronted him.
Detectives tracked Welch down in the prison in Delaware. They spoke to him repeatedly, and Welch implicated himself in the abduction.
No one else has been charged in the Lyon sisters' murders. Law enforcement authorities have said they suspect there were others involved, but they are either dead or cannot be proven to have taken part.