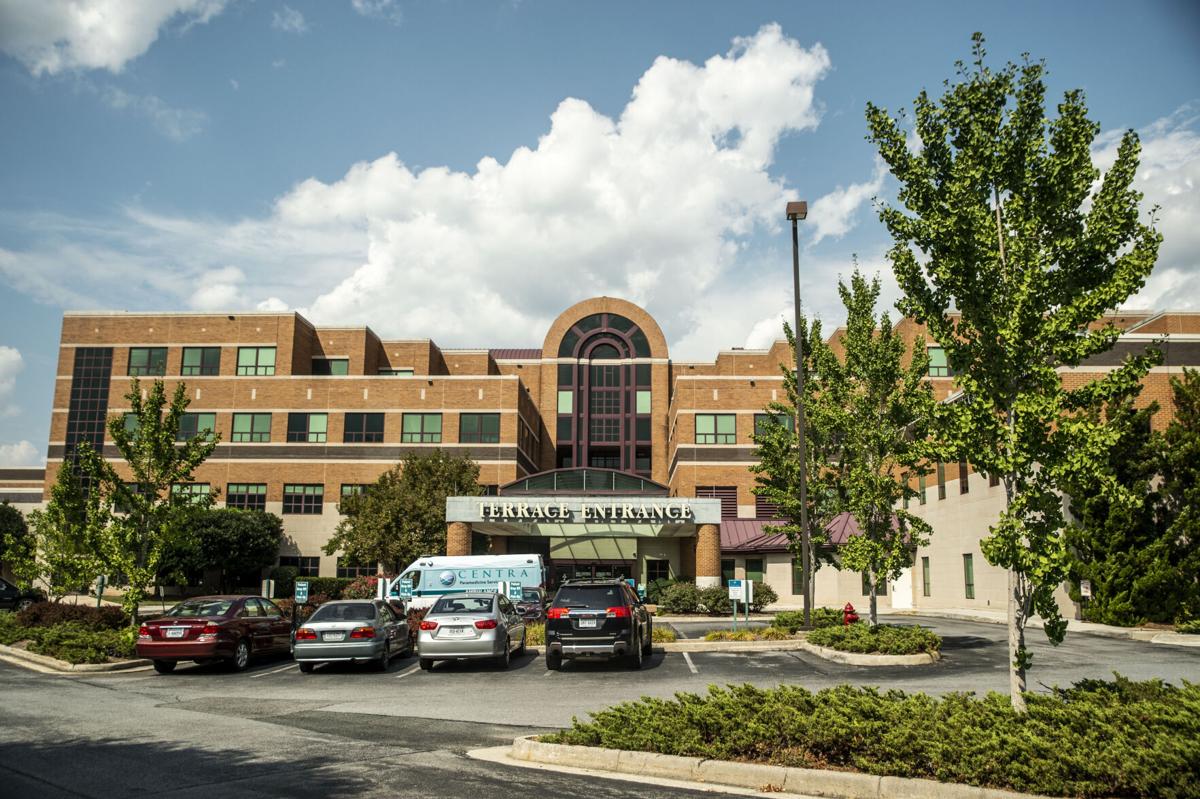 Numbers released Wednesday by two of Lynchburg's largest institutions show Liberty University's confirmed COVID-19 case count has more than tripled since it reached a record high last week, while the number of COVID-19 patients hospitalized in Lynchburg continues to climb.
LU and Centra separately provided updated figures to illustrate those trends.
LU now has 488 confirmed cases on campus — 430 of them students and 58 of them faculty and staff. That's compared to 159 cases last week and a record high last year of 141 confirmed cases.
The university announced a campus-wide "quarantine" last week, following the first few days of classes. It later reworded its website to call the measure a "temporary mitigation period." That entails online classes, while hands-on learning environments such as labs and flight training would see "re-introduction of mitigation measures" that were not specified in a news release, and a suspension of large indoor gatherings.
Unlike other Lynchburg-area colleges and most other colleges in Virginia, LU isn't mandating masking or vaccination.
Photos on the school's Instagram account showed a packed convocation at the Vines Center as classes started back up last week, before the mitigation period was announced. Photos of LU's College Republicans club meeting Monday, held off campus at GOP gubernatorial candidate Glenn Youngkin's headquarters nearby on Candlers Mountain Road, depicted attendees in close quarters without masks on.
Questions sent to a Liberty spokesperson were not answered as of press time, including questions about reports its quarantine annex is full.
Meanwhile, Centra Health announced Wednesday it would start maintaining a COVID-19 dashboard on its website to continually keep people informed of hospital numbers. That dashboard will be updated between 10:30 and 11 a.m. daily, it stated in a news release.
On Wednesday, Lynchburg General Hospital had 84 COVID-19 patients, up from 72 the week before. At its peak, it had 133 patients in mid-January occupying about 38% of its total beds.
With a total of 95 COVID-19 patients between LGH, which largely serves Lynchburg and surrounding counties, and Centra's Southside Community Hospital in Farmville, which serves that area, 16 patients are in the ICU, and nine of those 16 are ventilated. Seventeen of those total patients have been vaccinated.
The provider once more is postponing some non-urgent surgeries and is seeing an increase in visits to urgent care locations, ahead of typically increased demand there during the fall and winter months.
"We understand that wait times are extremely high and are doing our best to see patients as quickly as possible," Centra stated in its release.
"We understand that wait times are extremely high and are doing our best to see patients as quickly as possible."

— Centra Health, in a news release