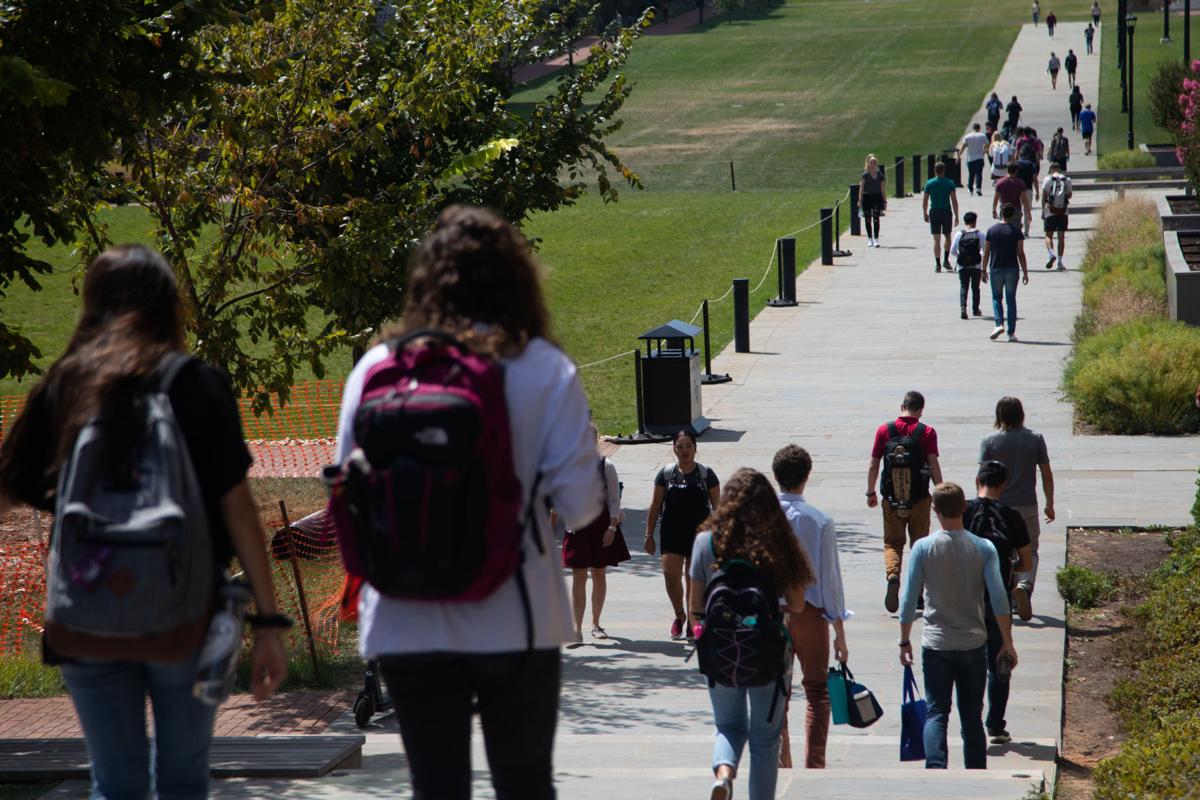 Liberty University no longer will offer philosophy degrees because of declining enrollment in the undergraduate program, the university announced Tuesday.
As a result of the philosophy department's effective shuttering, the university did not renew contracts for five professors of philosophy employed with the College of Arts & Sciences.
The philosophy department is just the latest humanities program to undergo deep cuts at Liberty.
Last year, the university eliminated a dozen positions within the Rawlings School of Divinity in response to dwindling interest in divinity programs.
In 2015, the school dissolved the master's program in philosophy after seeing a similar decrease in enrollment.
"At that time, we began evaluating our B.A. in Philosophy Program and working hard to achieve increased enrollments," the school said in a statement, referring to the undergraduate bachelor of arts degree. "This effort did not bear fruit."
In the last academic year, fewer than 20 students were pursuing philosophy degrees, according to the university.
The philosophy department stopped accepting new students last fall in an effort to wind down the degree program. The decision followed years of steady decline in enrollment.
In 2015, philosophy and religious studies students accounted for more than 15% of Liberty's graduating class. By 2019, the share of philosophy and religious studies graduates fell to below 10%, according to institutional data collected by the U.S. Department of Education.
The decline is part of a larger national trend in which schools across the country have seen a drop in interest in the humanities.
According to the National Center for Education Statistics, the number of philosophy and religious studies degrees fell by 15% between 2006 and 2016, even as the total number of bachelor degrees jumped nearly 30%.
Liberty said the five philosophy professors dismissed as part of the department closure have been offered "generous severance packages" and are eligible to be rehired by the university for the fall semester in a different field. The professors also are able to continue teaching online courses.
"Despite the anxieties associated with the tough decision to collapse the B.A. in Philosophy program, we work hard at Liberty to take care of our people," the school said in the statement.
Liberty is unique among universities in that nearly all faculty members teach under one-year contracts, which come up for renewal every spring. Only professors at the university's law school are eligible for tenure under a requirement by the American Bar Association.
Richard Chumney covers Liberty University for The News & Advance. Reach him at (434) 385-5547.
Richard Chumney covers Liberty University for The News & Advance. Reach him at (434) 385-5547.